Carefree days, wild nights, and not a worry in the world except what drink to order next. Do you remember spring break? Those were the days. If this gives you all the feels, you're probably overdue for a long weekend with your old friends. Back in the day, spring break likely revolved around all-nighters dancing with the cheapest and strongest drinks you could find. Now that we're a bit older (no numbers y'all) and wiser, we propose a weekend of eating and drinking the good stuff. Good news, The Cincy Region has award-winning restaurants, swanky bars, distilleries, bourbon, craft beer, vineyards, and more—all the ingredients for a best friend's spring break getaway.
Where to eat in Cincy on spring break
Breakfast and brunch in Cincinnati

Cincinnati was recently named one of the most exciting up-and-coming cities for food lovers and Café Mochiko is a big reason why. Nominated for a James Beard Award in 2023 and named one of the 50 best restaurants in 2022 by Bon Appetit, this Asian American café is part bakery, part cozy dinner spot, and has some of the most decadent and unexpected pastries around. The Ube Halaya croissant is a favorite filled with purple yam jam and sweet yam cream. Savory flavor seekers will love the kimchi and egg croissant. 
Brown Bear Bakery is another fantastic, Instagram-worthy spot located in the Pendleton neighborhood with seasonal baked goodies that are almost too pretty to eat. If you're a coffee lover, check out Mom n Em's with locations in Camp Washington and Madisonville. Named one of the best coffee shops in the US by Food & Wine, try one of their classic coffee drinks featuring a special blend from Deep Roots Roasters and their satisfying Dirty 'Nati egg sandwich.  
Meet in Northern Kentucky for a boozy brunch at Coppin's at Hotel Covington. A favorite stop on the B-Line, Coppin's pours up brunch cocktails that ease the Sunday scaries and delicious brunch dishes with a taste of Kentucky. Bellevue Bistro in Covington serves up breakfast favorites like Eggs Benedict with a Cincy spin–think Kentucky Hot Brown and a goetta grilled cheese with fried eggs, cheese, and bacon jam. 
Up north in historic Glendale, Bluebird Bakery & Cafe serves up breakfast sandwiches, scones, pastries, and more. Sleepy Bee Cafe in Blue Ash is always a crowd-pleaser with a variety of egg scrambles. Try the Mushrooms Rule the World for a delicious vegan option or the spicy chorizo scramble. If you need a little something sweet to share, get the stack of buttermilk pancakes, always made from scratch.   
Pro tip: Three Cincy restaurants serving breakfast all-day
There are lots of places serving breakfast all day in Cincy, so don't be afraid to hit the snooze, you'll find some excellent tasty eggs benedict, and bloody mary options well into the afternoon at one of these favorites: 
Cincinnati lunch spots
Spend your mornings exploring on foot, and when it's time for lunch treat yourself to something a bit fancy. With an eclectic population, there are so many fabulous foodie restaurants to choose from throughout the Cincy Region. Salazar is regularly on best-of lists for good reason. Its farm-to-table menu rotates frequently so dining here is truly a delicious moment in time, meant to be savored and shared. For an authentic taste of Cincy, check out one of the many international restaurants. Mazunte serves up delicious Mexican street food classics around the region. Pho Kimmy is a favorite for Vietnamese flavors, and Taglio has perfected the art of Detroit-style pizza.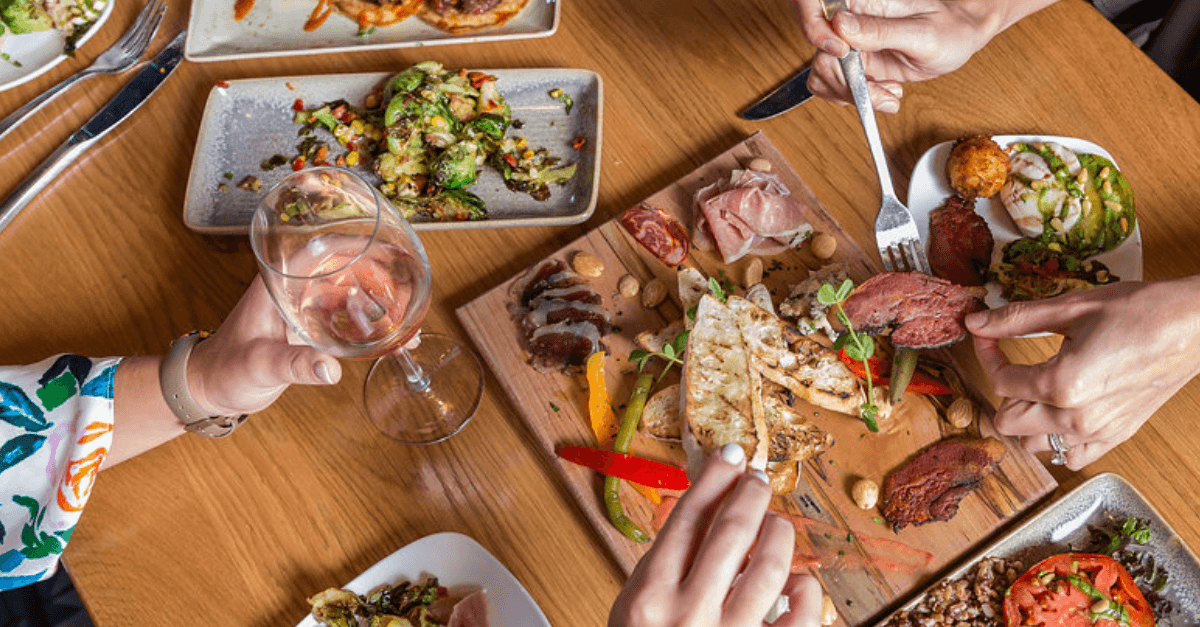 Decadent dinners in Cincinnati and Northern Kentucky 
Hit the town and taste the best of Cincy with dinner at one of the region's fine dining restaurants. With its iconic red door, Boca has been recognized as one of the top French Restaurants in the United States by Travel and Leisure Magazine and a local favorite. Jeff Ruby's restaurants have been a Cincy icon for over 40 years and are a favorite spot of Cincinnati Bengals. Head to The Precinct for the popular Steak Burrow, a blackened strip topped with Creole cream sauce. There's also Sotto, an intimate, rustic Italian restaurant with handmade pasta. For farm-to-table comfort food, The Golden Lamb Restaurant and Hotel has been a local favorite for good times and good food for over two hundred years. Bouquet Restaurant is a standout for a creative locally sourced menu. Go big with a wine-paired tasting menu for a delicious sampling of Bouquet's entire menu.
If you're feeling a casual vibe, you can't go wrong with barbecue in Cincy. Pontiac is great for groups and has giant fishbowl tiki drinks that are sure to keep the night going. Eli's BBQ is a finger-lickin' good classic with all your favorites like ribs, pulled pork, and more. 
Fun spring break activities in Cincinnati
In between tasty eats and drinks, there is plenty to do in Cincinnati for spring break. 
For the sports fans
For sports fans, cheer on one of our home teams! The Cincinnati Reds kick off their season at the Great American Baseball Park on March 30. Join in the revelry, hit one of the season kick-off parties, and watch the opening day parade. Get in on the excitement at Turfway Park with live horse racing Wednesday through Saturday until April 1. Whether you're a soccer fan or just looking for an exciting game, there's nothing like seeing an FC Cincinnati match at TQL stadium–absolutely eclectic.   
No matter who you're cheering for, don't miss having a drink at one of Cincy's iconic sports bars while you're in town. 
For the art lovers
Curious art lovers will love exploring the 21c Museum Hotel. This is a beautiful hotel and home base for a grownup getaway but it's also a super unique contemporary art gallery that offers free admission and is open every day of the week. Grab a drink from the Metropole bar and peruse the two levels of contemporary art. Take your art history stroll outside and explore Cincy's vibrant street art. There are dozens of murals on both sides of the Ohio River, but don't miss these 10 must-see murals in Cincinnati. If you're looking for a guided mural walking tour, check out one of the tours with ArtWorks Cincinnati.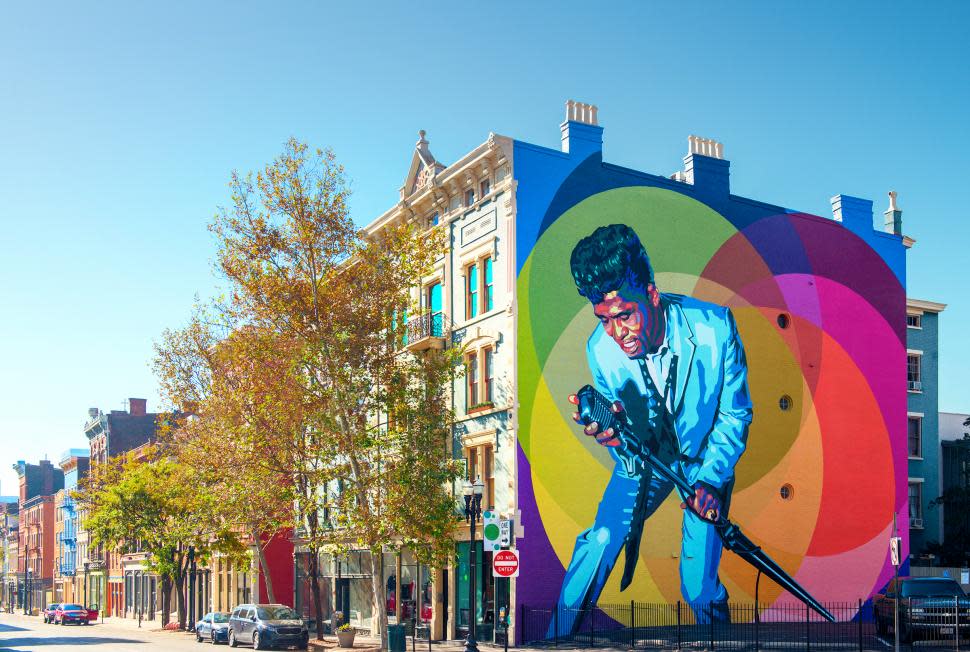 Nightlife in Cincinnati and Northern Kentucky
There is so much to do on any given night in the Cincy Region, there's no need to plan your every move. Cincy is where the arts flourish. Whether you're into classical music, current pop stars on tour, or a rock show, live music hits the stage every week in Cincy so don't miss a beat and check out our comprehensive events calendar. If Broadway is your thing, check out the shows that will take the stage in Cincinnati during the 2023 season. 
If you and your friends are ready for more bar hopping, have a swanky cocktail at Ghost Baby in Over-The-Rhine. This subterranean lounge is chic and unexpected and a great way to send off your spring break in style. Relive your college days with some late-night karaoke at a Japanese-style karaoke club, Tokyo Kitty. Mainstrasse Village is a hub for nightlife in Northern Kentucky. From neighborhood dive bars like Gypsy's and Larry's All American Cafe, this charming German-inspired neighborhood is always a good time. 
Where to drink in Cincy: Breweries, wineries, and distilleries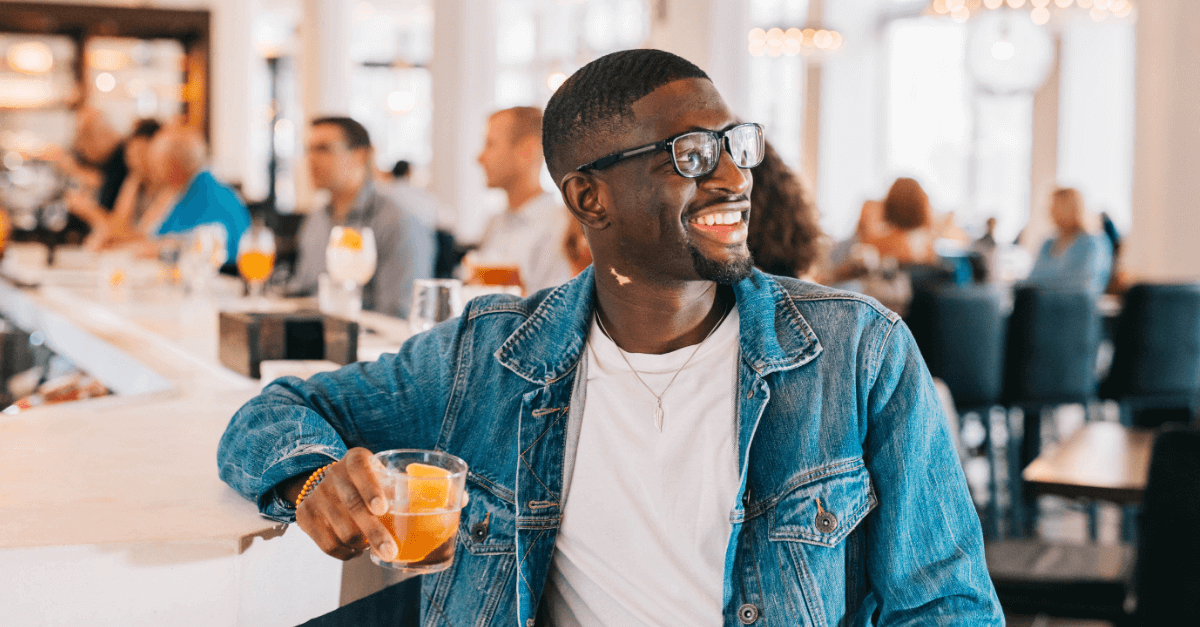 For the beer drinkers
With over 80 breweries and a boozy history dating back to prohibition, it's safe to say that Cincy knows its booze. After lunch, take advantage of the region's favorite sips. IPA stan? We've got you covered. Tour Cincy's best breweries on your own or book a guided tour. Morelein Lager House is a Cincy staple located on the Ohio River with an excellent view and delicious menu. Check out Rhinegeist for a fun brewery atmosphere and rooftop bar in the heart of OTR, a historic German neighborhood that was once central to beer production and consumption. If you're not sure where to start, book your trip during Bockfest and celebrate the arrival of spring and great beer, especially bocks.  
For the wine lovers
Did you know the Ohio River Valley is an excellent wine region? Wine aficionados can enjoy touring the region's best vineyards and urban wineries. For a wine-filled weekend, visit Cincy during the International Wine Festival in early March. This three-day tasting event is a fantastic way to spend a weekend sampling wine from all over the world and also features a one-night, five-course dinner expertly designed to pair with wines you won't find in a typical cellar. Want to learn more about wine and sample unique wines from around the world? Ripple is the place. If your group loves beer and wine, head to Crafts & Vines for both libations and great bites. Sip local wine and create your own signature blend at Mio Vio micro-winery in Blue Ash.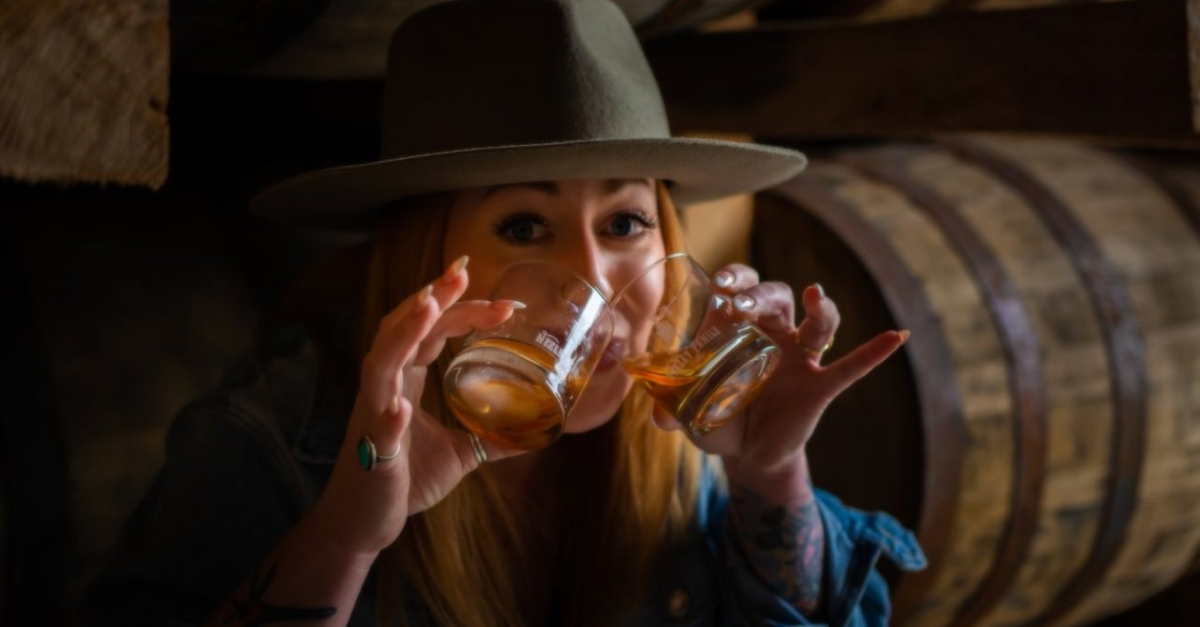 For the bourbon drinkers
If bourbon is your drink of choice, head over the river to Northern Kentucky to sip and savor. Condé Nast Traveler recently named the Cincy Region as one of the best places to travel in 2023 thanks to the inviting bourbon bars and an eclectic distillery scene in both Northern Kentucky and Cincinnati. You'll find plenty of Southern hospitality at the bar with a side of elevated Southern food. The Olde Kentucky Bourbon Bar is a great starting point in your Northern Kentucky bourbon excursion. In 2012, OKBB became the first bar in Northern Kentucky to devote its menu to bourbon, and with over 700 to try, this is the best place to start your bourbon excursion.  If you want to explore at your own pace, be sure to cruise The B-Line trail to sample bourbon straight from the source and learn about its unique process. For an impressive distillery tour and tasting experience, visit New Riff Distilling in Newport, Kentucky.
End your Cincy spring break with some unique brunch eats
That's a wrap on the Cincy grown-up getaway. After a big spring break weekend in Cincinnati, you will probably need a big brunch before you hit the road. Do yourself a favor and visit Boomtown Biscuits and Whiskey for a hefty spread of biscuits, brunch cocktails, and soul food. For a delicious pick-me-up without dining in, head to Servatii Pastry Shop for some of the flakiest European-style pastries and coffee.  
From family-fun hotel packages to discounted offers to use during your visit, here are a variety of options to help you book, save and enjoy your visit to the Cincy Region.