We all deserve a lavish meal every now and again - so here's your sign to make a reservation ASAP! Check out this list of fine dining options in Cincinnati and Northern Kentucky, then pair it with a romantic stay at one of the region's many hotels and B&Bs for an unforgettable night out in Cincy.
20 Brix
At this wine bar and restaurant in historic downtown Milford you'll find a menu stocked with seasonal dishes made from locally-sourced ingredients. From burgers to southern comfort food, you're sure to find something to fit your vibe. The wine options are extensive, with more than 200 varieties from around the world to choose from. Even better? Purchase a bottle of your favorite new taste from the on-site retail store before you leave. All of this can be enjoyed either in the 20 Brix dining room, out on the covered patio during warmer months.
Boca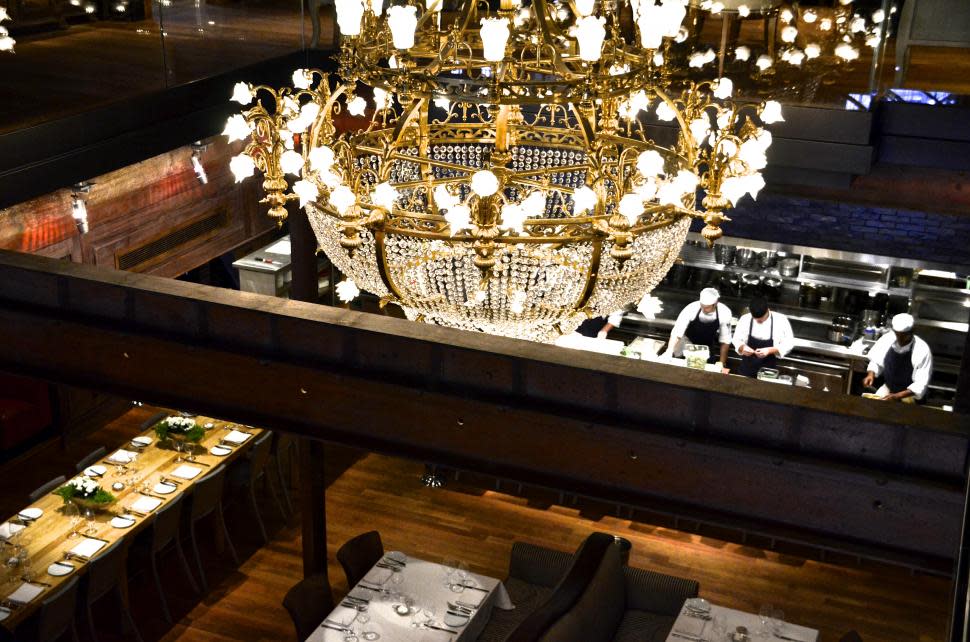 The red door of the highly-rated Boca is hard to miss amid the hustle and bustle of downtown Cincinnati. Step inside and you'll find a space inspired by contemporary European and American style. The menu changes regularly so you'll always be greeted with new, exciting takes on oysters, beef wellington, pomme souffles and much more.
Bouquet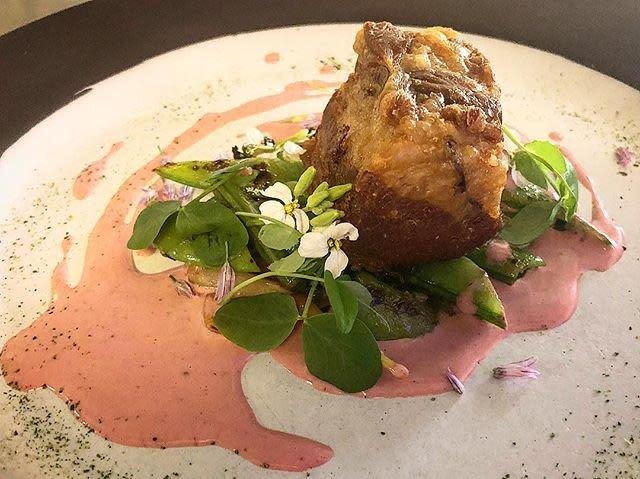 Nestled inside a classic narrow rowhouse in the charming MainStrasse Village, Bouquet hangs its hat on farm-to-table fare. The romantic atmosphere and large variety of wines and bourbons pairs nicely with an ever-changing menu. Pro-tip - the pickle platter starter is truly a unique experience.  
Jeff Ruby Restaurants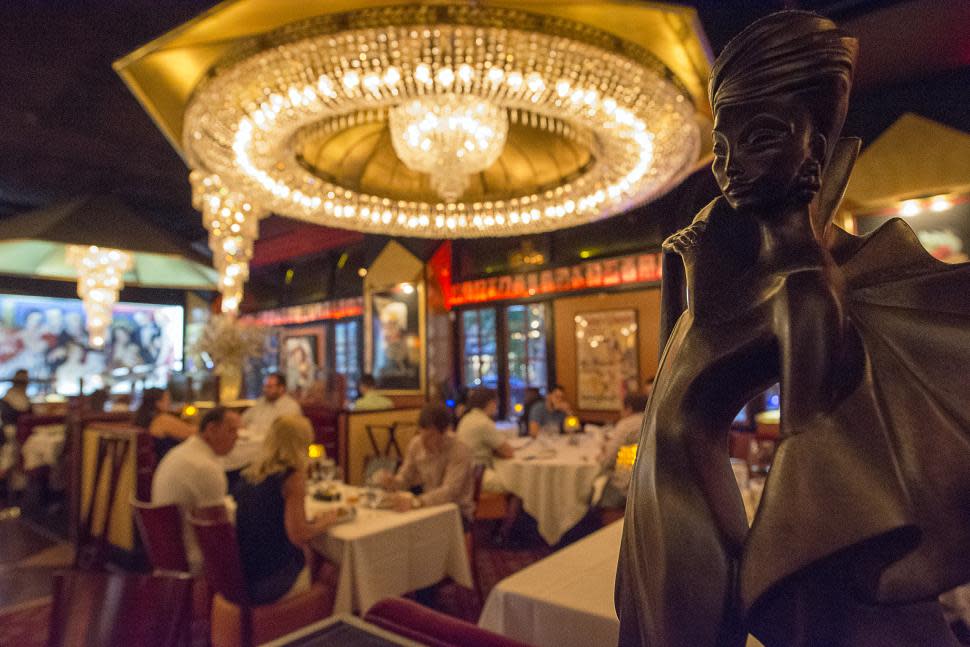 If you're looking for the best steak in town, make your way to one of Jeff Ruby's three local restaurants. Jeff Ruby's Steakhouse downtown – conveniently located near the Aronoff Center for the Arts if date night includes dinner and a show – features a selection of legendary steaks. The Precinct is housed in a former police station in Mt. Lookout and, if you're looking for a slightly more casual outing, you can sidle up to the bar for a drink and some dinner. Located in a historic mansion that was once a stagecoach stopover, a casino and a gangster hideout, Carlo and Johnny in Montgomery also serves the famous steaks and seafood for which Ruby restaurants are known. Now, you can even have the The Jeff Ruby Experience delivered straight to your front door!
The Golden Lamb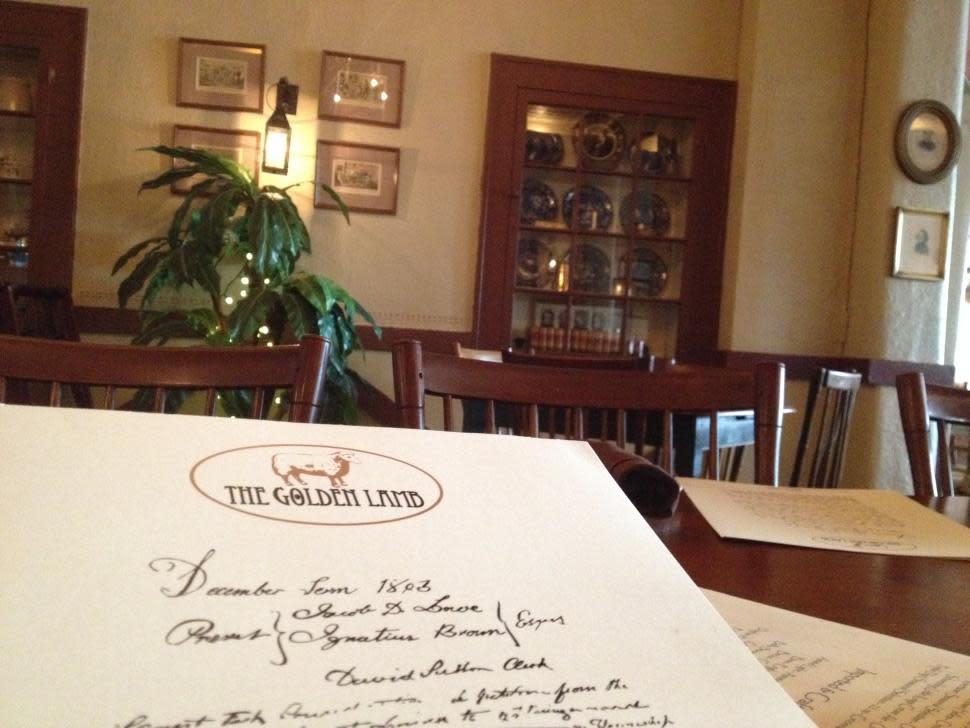 The Golden Lamb has had its fair share of tenants and diners – from presidents to authors – since 1803. This 19th century inn and restaurant is filled with old-time elegance and rich history with a small-town feel in historic downtown Lebanon. Come for a simplistic and delicious meal like the golden fried chicken or the Golden Lamb roast turkey dinner, and stay for a memorable evening in one of its antique-filled hotel rooms. 
Le Bar a Boeuf
Chef Jean Robert's Le Bar a Boeuf restaurant is a unique and delicious French-inspired, neo-bistro focusing on beef as its heart and soul. Enjoy one of the tantalizing entrée options, or create your own unique boeuf dish (boeuf is French for "beef"). For another impeccable fine dining options from Jean Robert, check out French Crust Cafe & Bistro at Findlay Market.
Lisse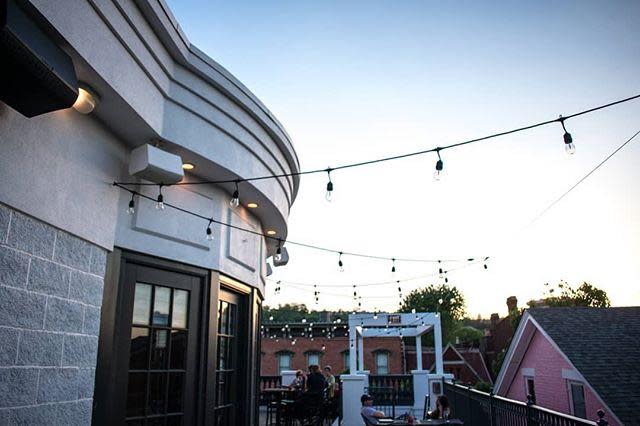 This Dutch-inspired and American-made steakhouse can be found in the German neighborhood of MainStrasse Village in Covington, Ky. The menu is filled with comfort food and creative dishes, including a charcuterie board with cured meats and a selection of Dutch cheese, a 21-ounce cowboy ribeye, and an 8-ounce Dutch filet. In addition to two floors of inside dining, Lisse also offers outside dining on the rooftop terrace with views of the Cincinnati skyline.
Metropole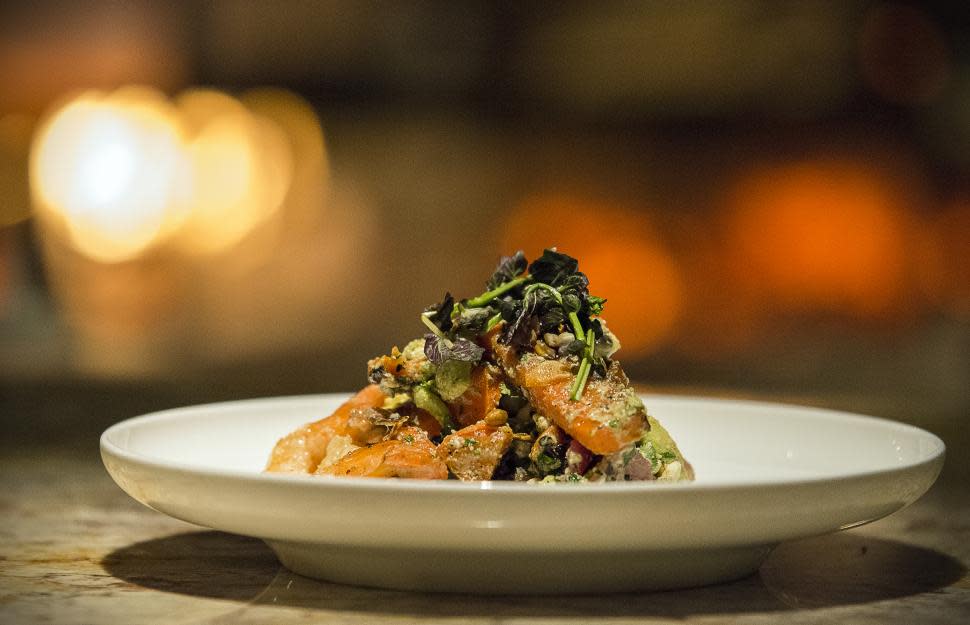 Located within the boutique 21c Museum Hotel, Metropole utilizes an old-world fireplace for cooking modern dishes in a modern space. Browse the contemporary art galleries of the museum for free before or after a meal! Head up to the hotel's seasonal Cocktail Terrace for charming city views, craft beer, adult slushies, and freshly-prepared cocktails. Keep an eye out for the patrolling Yellow Penguin that shows up throughout the 21c Museum Hotel property.
Nicola's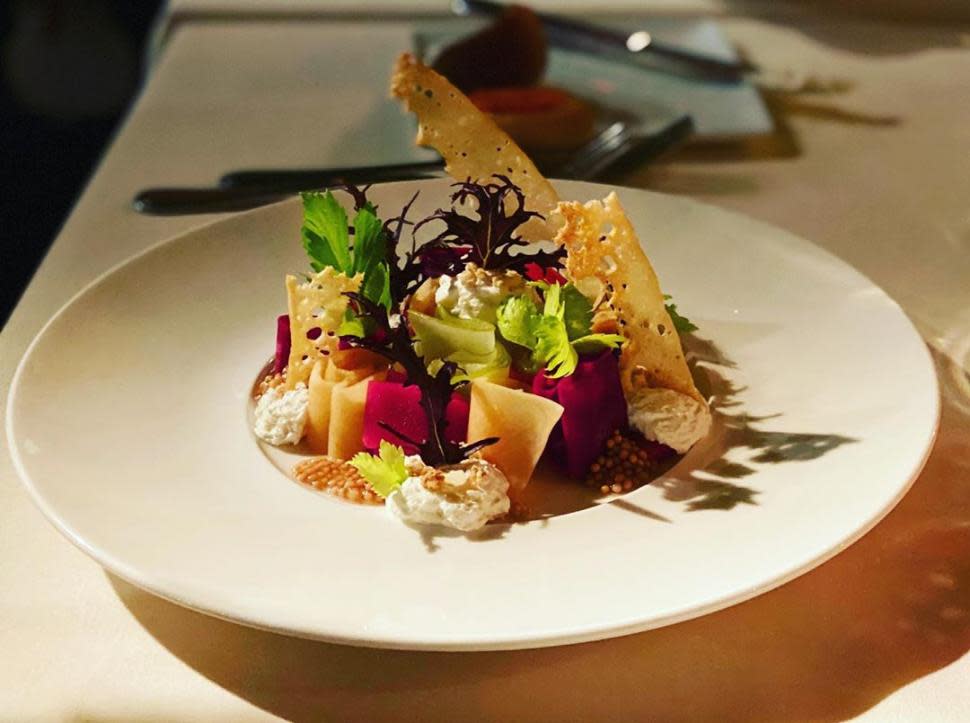 Nicola's upscale Italian restaurant has been a part of the Cincinnati region for more than two decades. Located in historic Over-the-Rhine, diners are surrounded by exposed brick walls in a warm and inviting space that is the perfect intimate setting for a memorable dining experience. Begin your meal with the delectable and unique bread basket, but save room for dishes made with fresh pasta made in-house. 
Primavista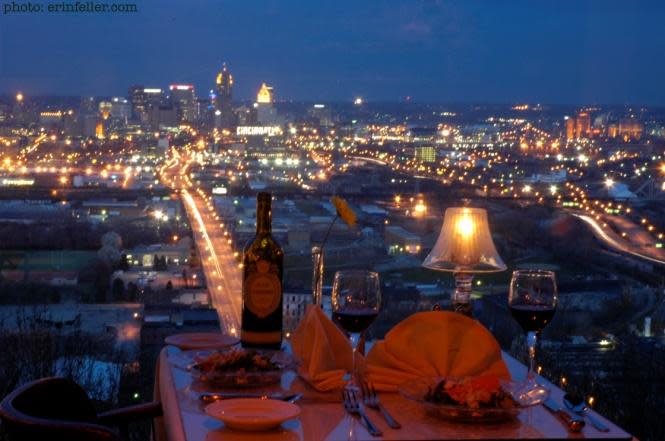 Marvel at views of the city skyline and riverfront while dining on delectable and traditional Italian dishes at Primavista in the Incline District of East Price Hill. Begin your meal with an antipasti dish like fried calamari, then enjoy a signature dish of veal saltimbocca or penne "Cionni." Primavista received many local awards, touting titles such as Cincinnati Magazine's "Best Italian Restaurant," along with "Best Dining with a View," "Best Date Spot," and "Most Romantic". This is a classic spot to visit - good food, ambience and breathtaking views. 
Prime Cincinnati
The clean and contemporary aesthetic of this upmarket chophouse makes it a great stop for mouthwatering menu options before or after seeing a Broadway in Cincinnati show at the Aronoff Center for the Arts or visiting an exhibit at the Contemporary Arts Center. Choose from a wide variety of steaks, seafood and more, paired with a selection of wines, cocktails and beer options.
Quarter Bistro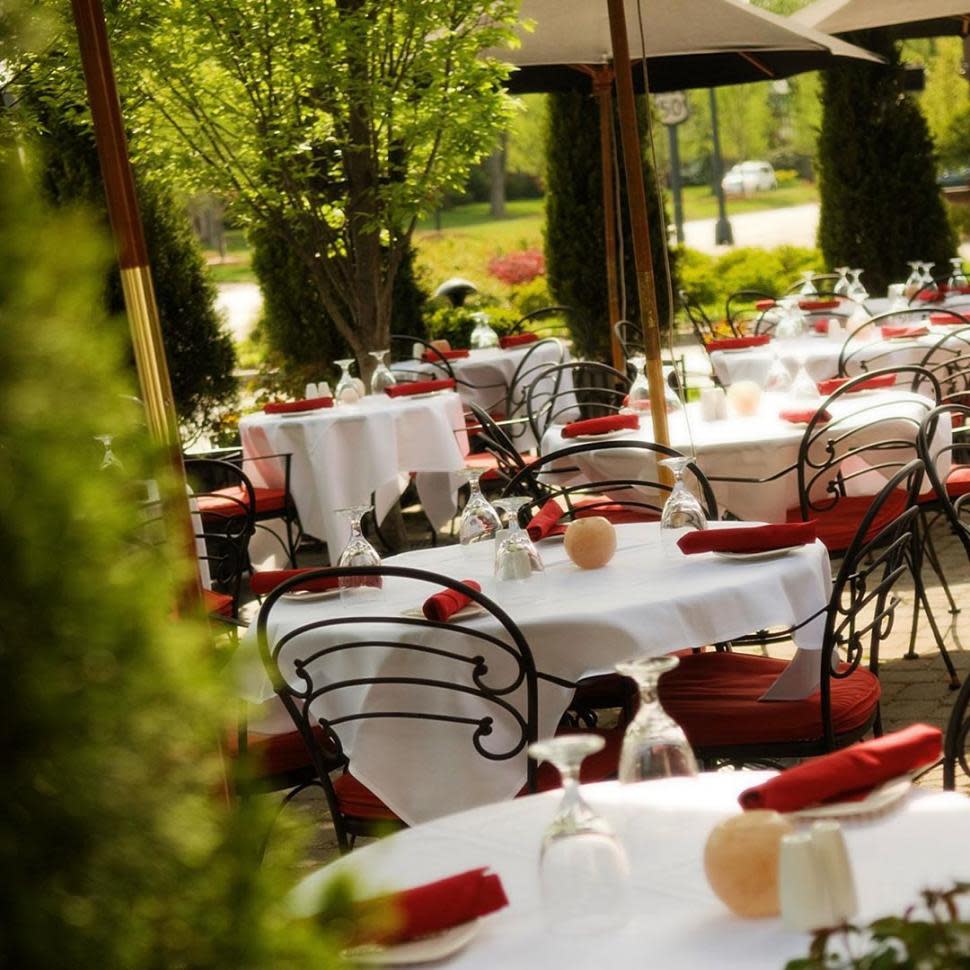 Nestled in the quaint and historical Mariemont square, Quarter Bistro is the perfect location for a sophisticated yet cozy dinner. The restaurant uses locally-sourced ingredients to make its classic, signature plates. While you're out, enjoy the enchanting town of Mariemont with its tree-lined streets and Tudor-style buildings. 
Salazar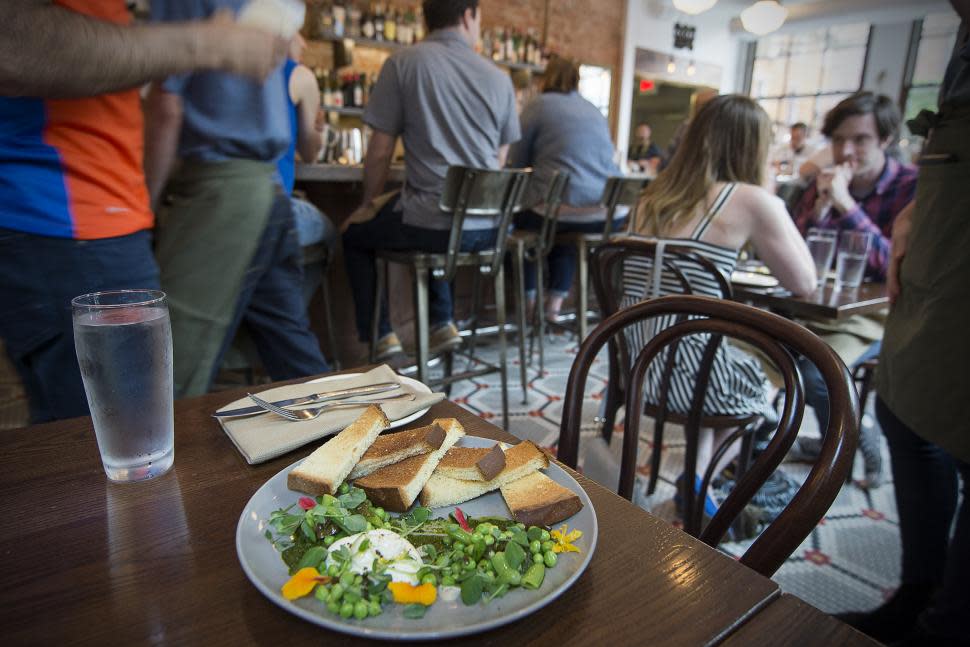 Chef Jose Salazar's namesake restaurant brings new heart to New American cuisine. Located in Over-the-Rhine near Washington Park, Salazar pairs great taste with atmosphere. The menu ranges from creative and refined to playful and approachable. Indulge in a steak, or choose lighter fare like salmon. The menu is seasonal, so expect exciting changes every few months. Enjoy more of Chef Salazar's fine cuisine at Mita's in downtown Cincinnati, where both the traditional and modern flavors of Spain and Latin America take the stage. Click here to read more about Chef Salazar's story.
Tousey House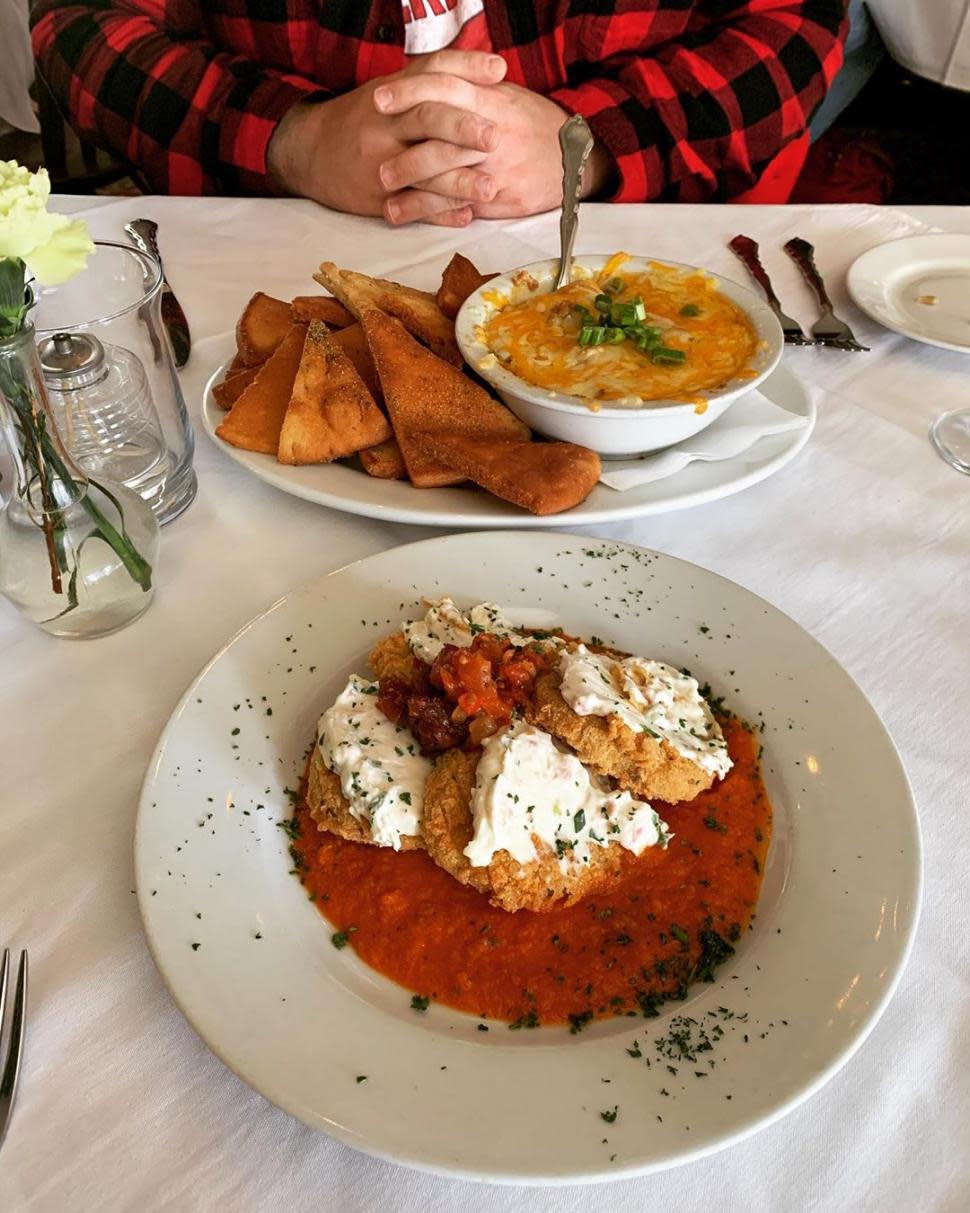 Renovated in 1987 from a vacant former general store – and before that, a boarding house, consignment shop and tavern – the Tousey House in Burlington, Ky., greets you with Southern hospitality and a menu full of hearty and traditional Southern meals. This Federalist-style house-turned-restaurant offers favorites like fried green tomatoes (a must-have), fried chicken and the Tousey hot brown. Choose from other great American offerings such as chicken salad, steak and pork tenderloin.