Must-see museums in the Cincy Region
With over 20 museums, Cincy is the place to foster inner creativity and indulge your curiosities. From cutting-edge contemporary art to interactive exhibits to play through, there is a museum for every mind but we've rounded up the top 10 must-see museums every visitor must experience in Cincinnati and Northern Kentucky.
21c Museum Hotel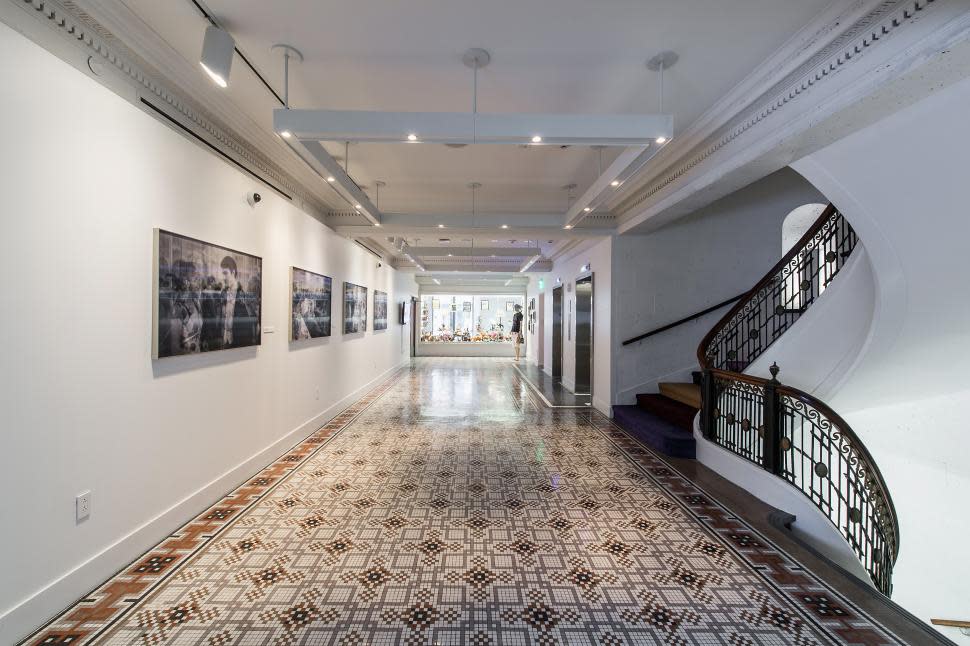 Located in the heart of downtown Cincinnati, 21c Museum Hotel is a historical restoration to preserve the building's original Neo-Classical Revival style of 1912. In addition to its 156 guest rooms, 21c welcomes the public to its free contemporary art gallery – which is open day and night – the Metropole restaurant and bar on the ground floor, plus a rooftop bar.
American Sign Museum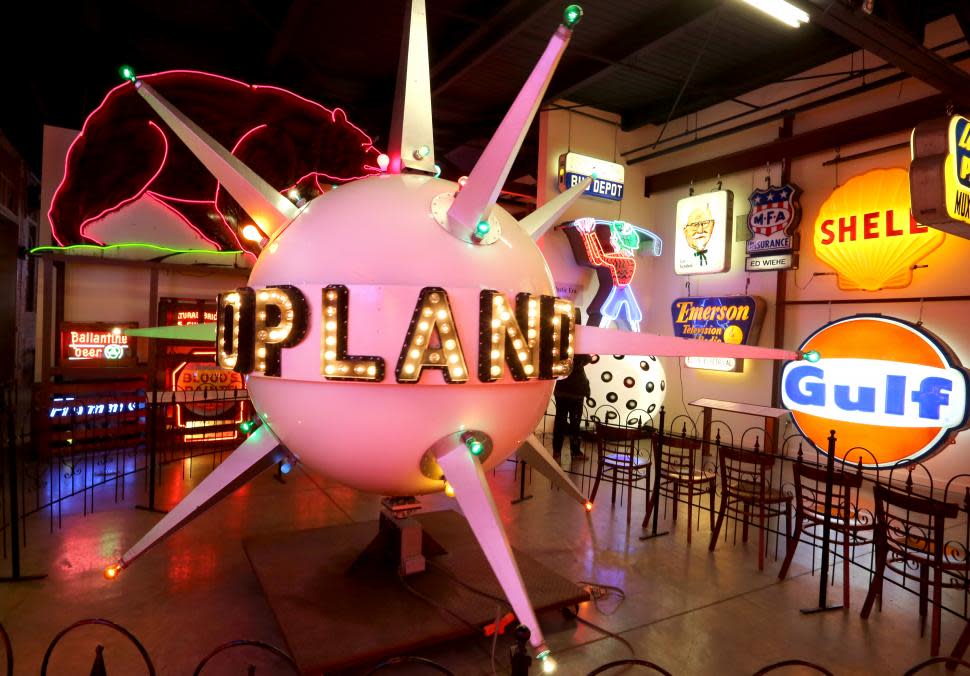 One of the nation's most unique and quirky museums, the American Sign Museum is the largest public museum dedicated to signs in the United States. This massive collection of vintage and neon signage (think drug stores, restaurants, and ice cream parlors) gives glimpses into yesteryear charm.
Behringer-Crawford Museum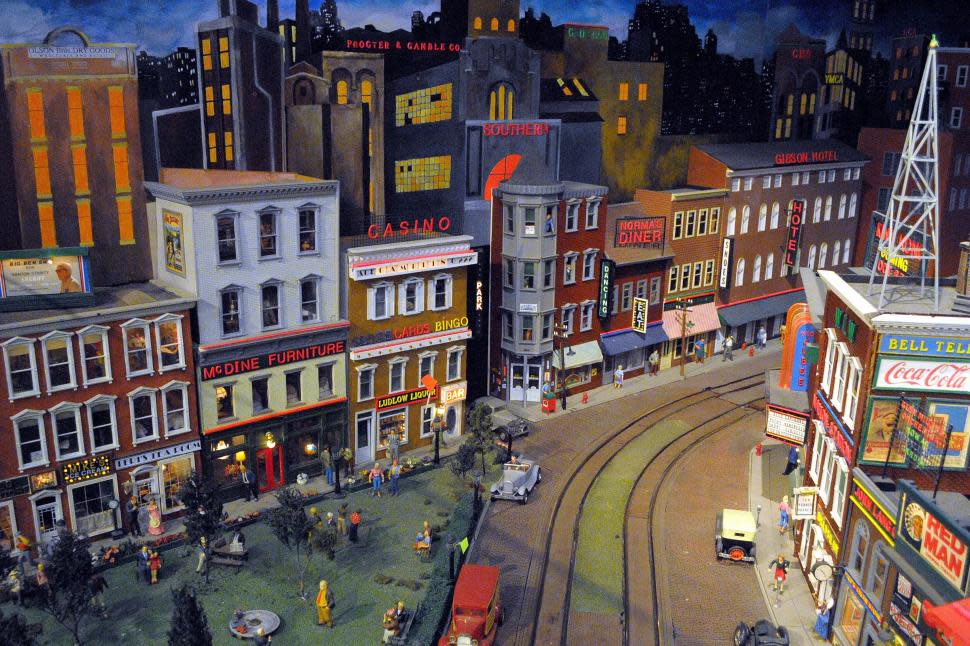 Behringer-Crawford Museum (BCM) features 450 million years of Northern Kentucky history and culture as viewed through the lens of transportation–rivers, roads, rails, and runways. Visitors enjoy hands-on, interactive exhibits and activities in a 20,000-square-foot facility. BCM is also home to definitive collections of artwork by Mary Bruce Sharon, Harlan Hubbard, and Wolfgang Ritschel and presents a broad range of ongoing creative, innovative, and fascinating exhibits and educational programs for all ages.
Cincinnati Art Museum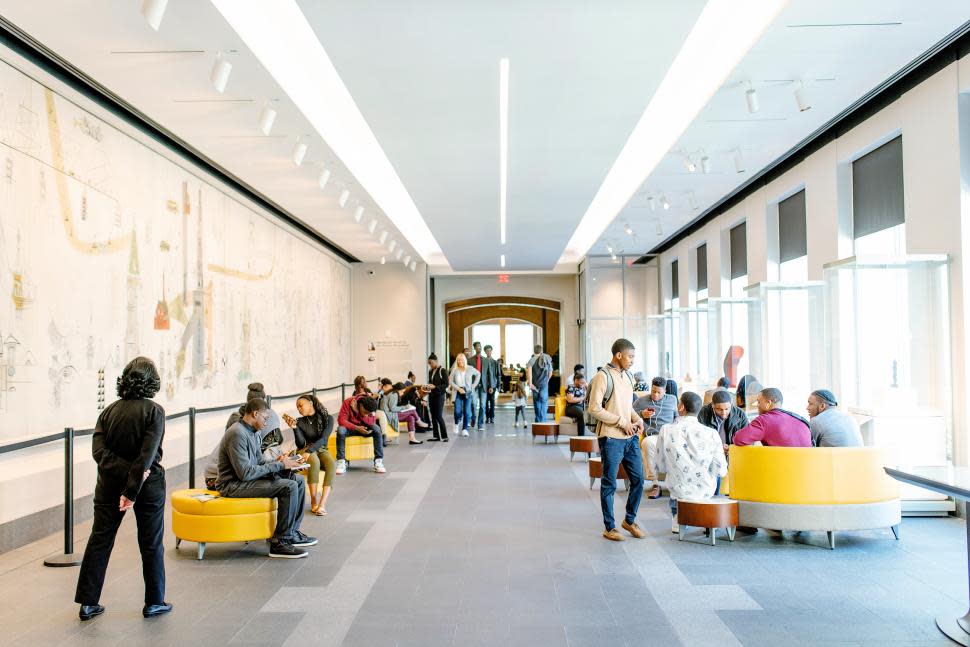 Explore the Cincinnati Art Museum's rich, encyclopedic collection of more than 67,000 objects, spanning 6,000 years of world art. Ranked 'Top Art Museum for Families' by Parenting magazine, the museum offers public tours and educational activities for all ages. Free admission and parking every day!
Cincinnati Museum Center at Union Terminal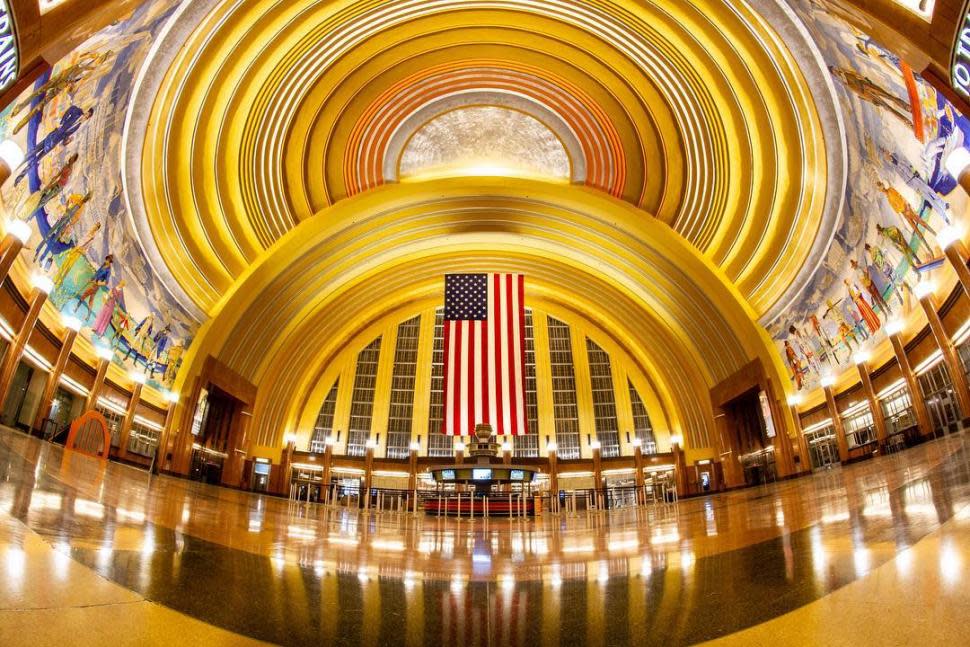 Home to three museums (Cincinnati History Museum, Duke Energy Children's Museum, and the Museum of Natural History & Science) plus the Robert D. Lindner Family OMNIMAX Theater and the Cincinnati Historical Society Library, Cincinnati Museum Center is housed in historic Union Terminal and is a must-see for any visitor. 
Contemporary Arts Center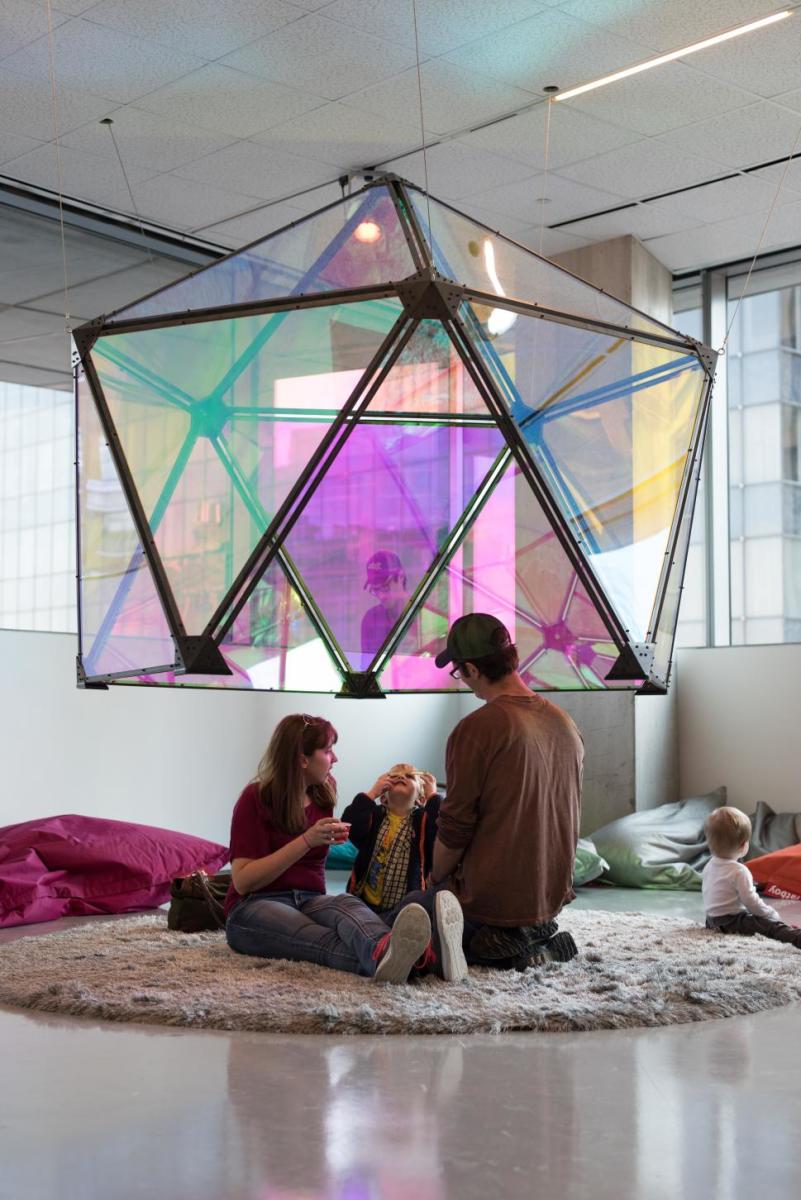 Photo credit: Selena Mackenzie
The 
Contemporary Arts Center
 is a museum that showcases "art of the last five minutes" in a building that has gained international acclaim for its extraordinary architecture. Nestled in the heart of downtown Cincinnati, the CAC has served as a beacon for progressive thought in the community for more than 75 years. The center offers daily free admission. 
Creation Museum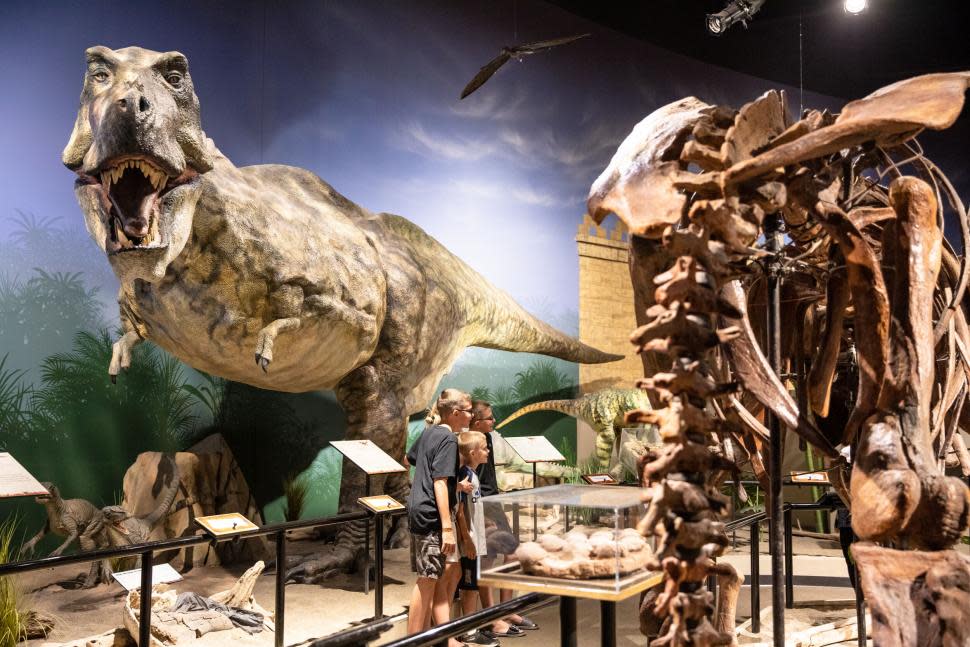 Photo: Answers in Genesis
The Creation Museum offers a biblical history featuring more than 160 exhibits, a planetarium, a special FX Theatre, animatronics, Insectorium, a petting zoo, and botanical garden. Plus, the Creation Museum is home to one of the Midwest's biggest zip line and sky bridge courses.
National Underground Railroad Freedom Center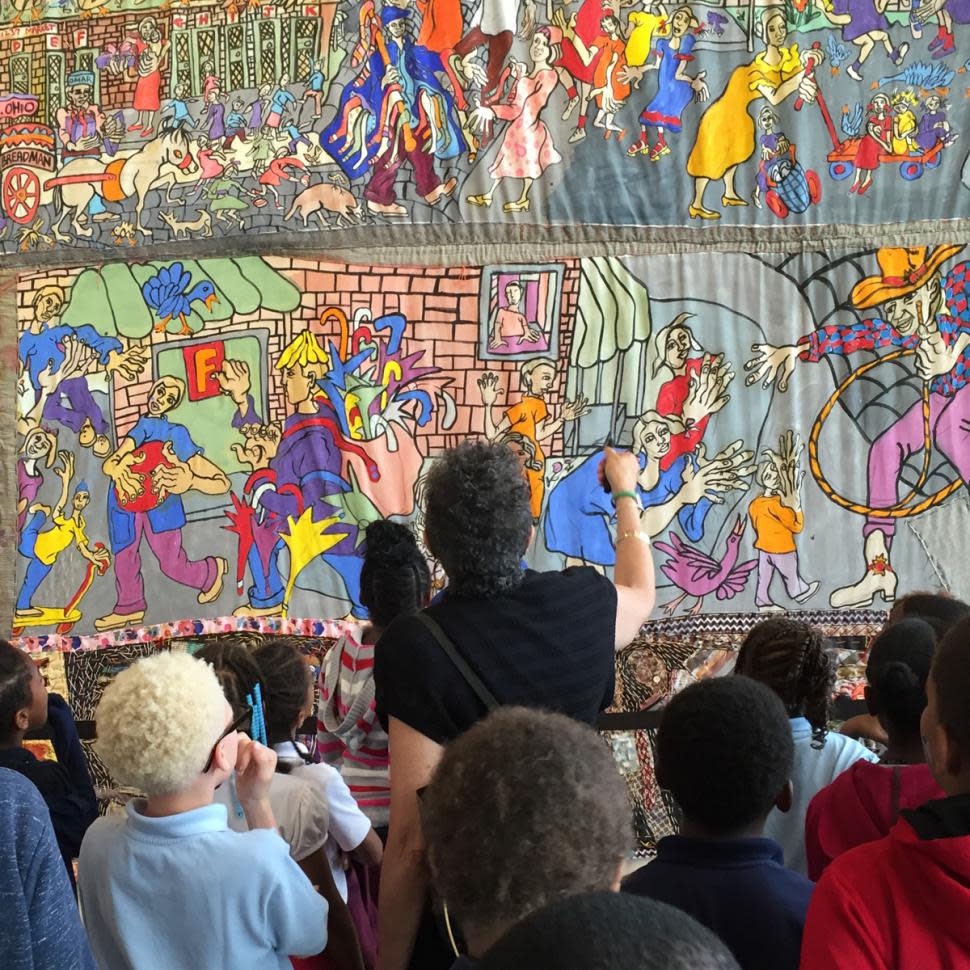 Photo credit: National Underground Railroad Freedom Center
The National Underground Railroad Freedom Center brings to life the importance – and relevance – of struggles for freedom around the world and throughout history. Made up of three buildings that symbolize the cornerstones of freedom – courage, cooperation, and perseverance – the Freedom Center's curving architecture reflects a winding river and the often-changing path to freedom.
Taft Museum of Art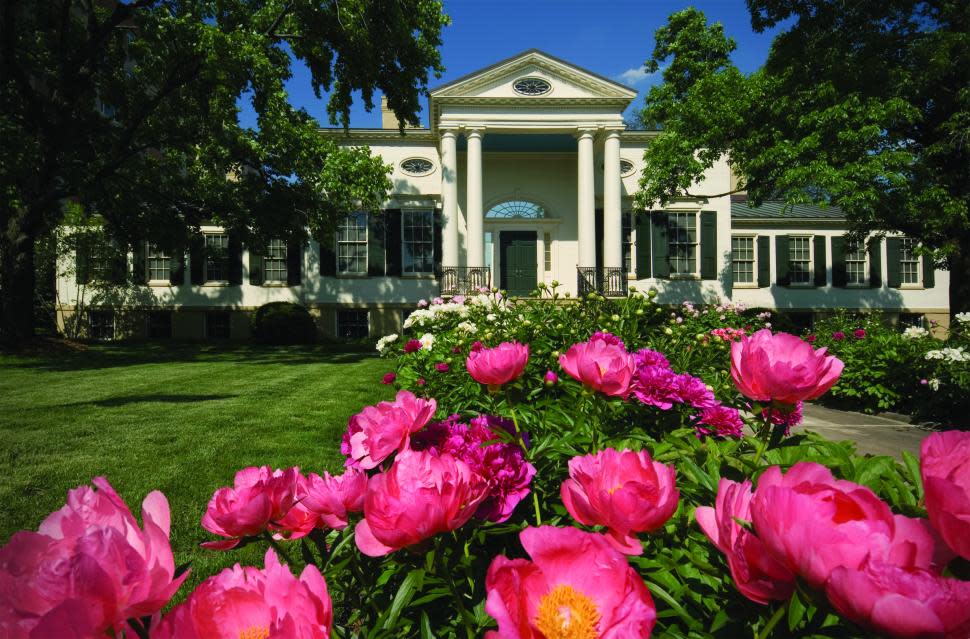 Photo credit: Taft Museum of Art
Known as one of the finest small art museums in America, this National Historic Landmark was built in the early 1800s. The Taft Museum of Art is home to nearly 700 works of art, including European and American master paintings, Chinese porcelains, and European decorative arts. 
Cincinnati Reds Hall of Fame and Museum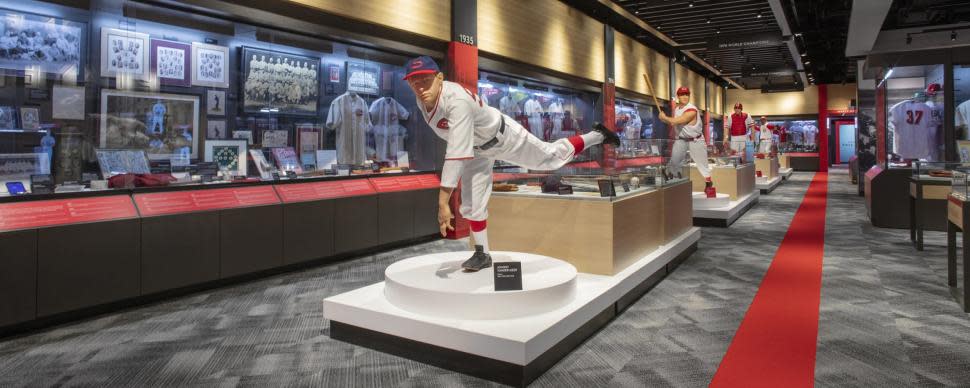 Driven by a mission to celebrate greatness, preserve history and provide inspiration, the Reds Hall of Fame and Museum at Great American Ball Park is the place where the story of Reds baseball comes alive each day. The Museum features 16,000 square feet of historical, interactive, and educational exhibits, highlighting the rich and storied tradition of the Reds for fans of all ages. 
Haven't found what you're looking for? Explore the variety of museums that Cincy has to offer.