A shot of bourbon can soothe the soul. So just imagine how a visit to The B-Line® Northern Kentucky's bourbon tour. The self-guided experience is some of the best bourbon bars in America as reported by The Bourbon Review that can recharge the mind, body, and spirit.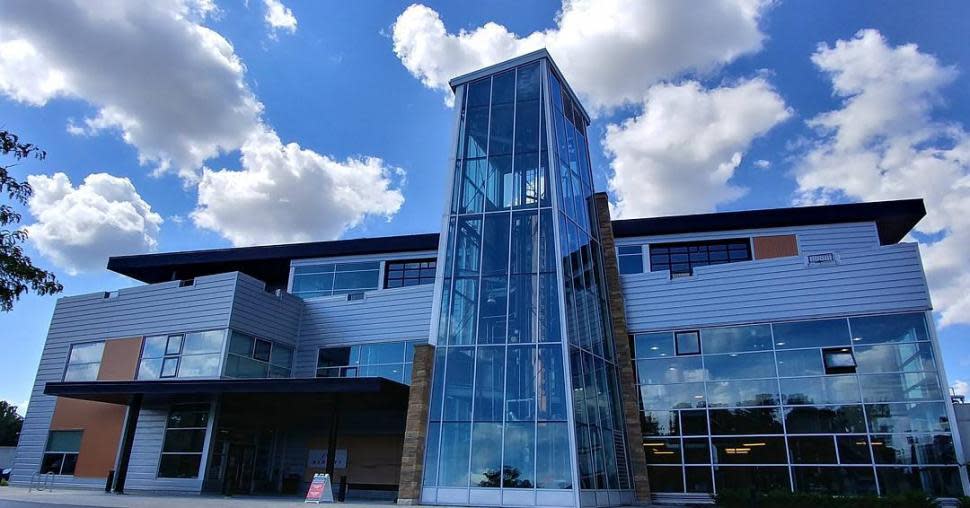 New Riff Distilling (photo: The B-Line)
What is The B-Line, Northern Kentucky's craft bourbon tour?
Experience the best in Northern Kentucky Bourbon on The B-Line–NKY's own self-guided bourbon tour. The B-Line experience covers craft bourbon distilleries, restaurants, bars, and events in Northern Kentucky, just over the Ohio River from Cincinnati. The B-Line is a choose-your-adventure bourbon tour–see a few sipping points or visit every stop along the way! All you need is The B-Line digital passport and you're ready to explore!
What are the stops on The B-Line?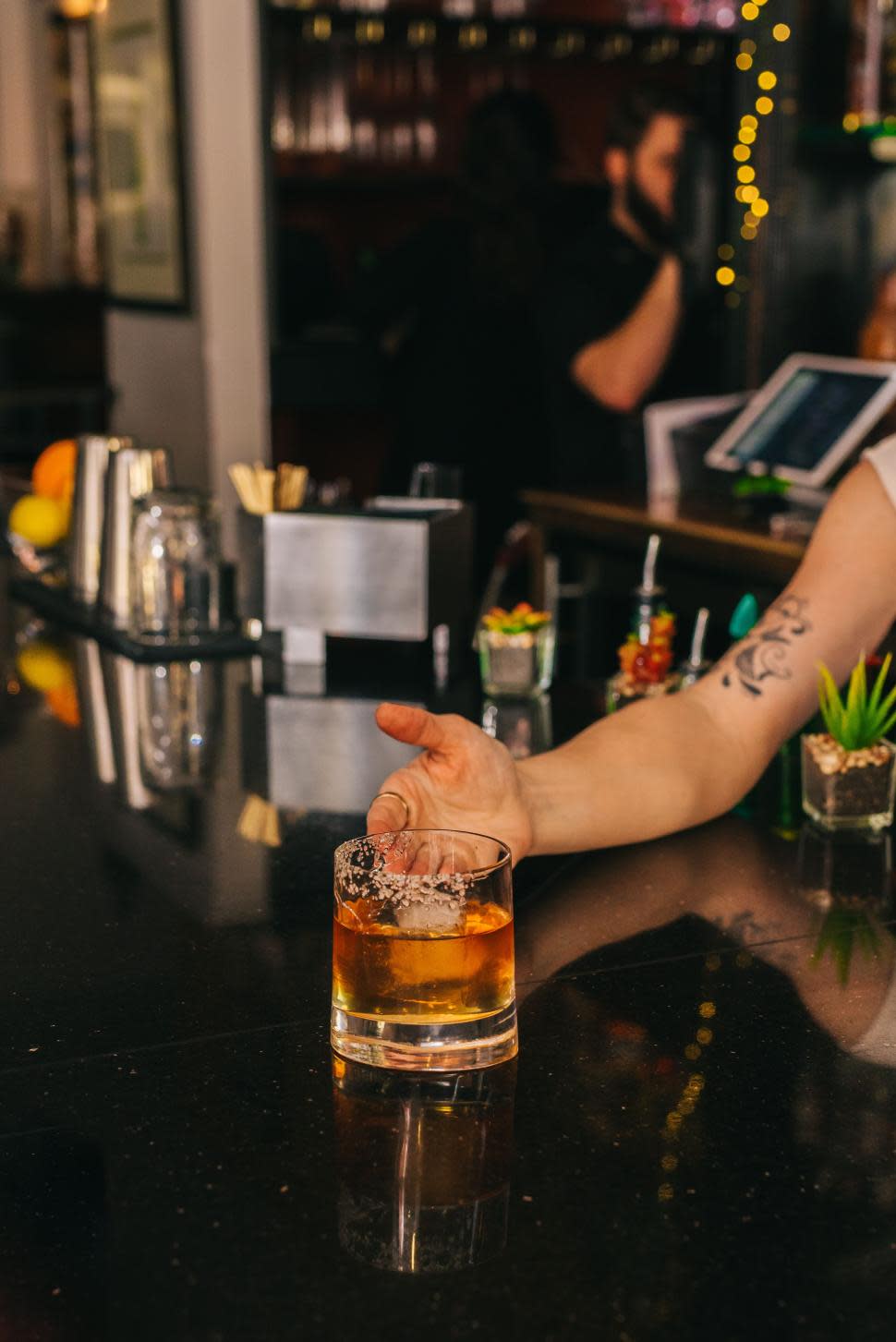 Smoked Old Fashioned cocktail at Bouquet (photo: The B-Line)
The B-Line is the ultimate self-guided bourbon tour experience in Northern Kentucky. On The B-Line – You'll find a collection of eight bourbon-centric bars, five Kentucky Bourbon Trail Craft Tour® distilleries, and ten restaurants with bourbon-infused items on the menu. Discover new spirits and reunite with old favorites while curating your own unique bourbon experience. Need some inspiration? Check out these curated itineraries for a starting point. 
Bourbon distilleries on The B-Line
The B-Line Bourbon Bars
Restaurants on The B-Line
Find your sipping point with the B-Line Digital Passport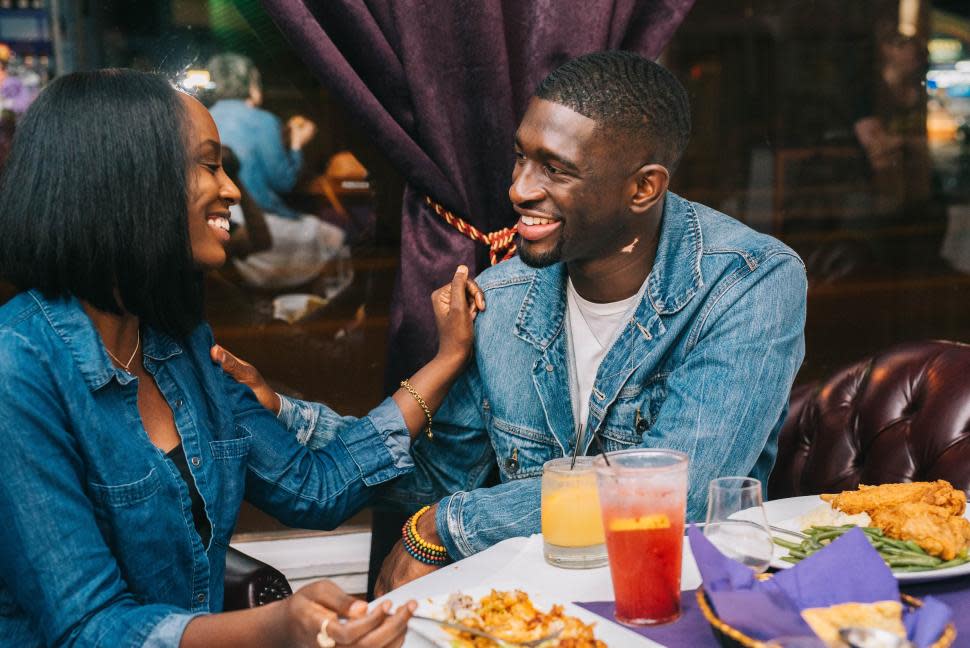 The Purple Poulet, part of The B-Line (photo: Samuel Greenhill)
Sign up for the free digital passport on your mobile device (no need to download an app) and have a helpful guide as you taste your way through bourbon country.  
Best part? Once you sign up, The B-Line Guide will be sent via email and text to your phone. 
Get deals and discounts for bars, restaurants, and distilleries by presenting the passport on your phone at the venue. Collect "stamps" from at least two distilleries, two bars, and two restaurants to earn free The B-Line swag!
Where to stay on The B-Line? 
Stay in the heart of Northern Kentucky for easy access to distilleries on Tfhe B-Line. Here are a few of our favorite hotels near/on The B-Line.
Hotel Covington - Kentucky's first skyscraper and former department store, Hotel Covington is a beautiful,  boutique hotel with Bourbon-forward restaurant Coppin's, a favorite B-Line stop. 
Aloft Hotel at Newport on the Levee - Funky hotel in a great location just steps away from New Riff Distilling.
The Pickle Factory Hotel - Unique boutique hotel located in the Madison Avenue district of Covington.
For more hotel options check out all the places to stay by region around Cincy. Get The B-Line Guide and get started on your bourbon adventure in Northern Kentucky!