Conde Nast Traveler has just announced the Cincy Region as one of the best places to go in 2023! Why? Well, what can we say?  Cincy is a good time–full of family fun, trendy neighborhoods, and world-class cuisine! "We are thrilled to be included with so many amazing destinations in Conde Nast's Best Places to Go in 2023 list," said Julie Kirkpatrick, President & CEO. "Regionally, we all know that Northern Kentucky and Cincinnati are must-visit places. Now the whole world does too."
"On behalf of the unique attractions; amazing chefs, brewers, bakers, and mixologists; creative makers, and hospitality superstars who make the Cincy region so special, we are so honored to be on this list," said Julie Calvert, President & CEO of Visit Cincy. From our award-winning food and drink scene to exciting music and art festivals to immersive museums for the whole family, it's easy to see why Cincinnati and Northern Kentucky need to be on your 2023 travel list. Still need convincing? Let us break it down for you!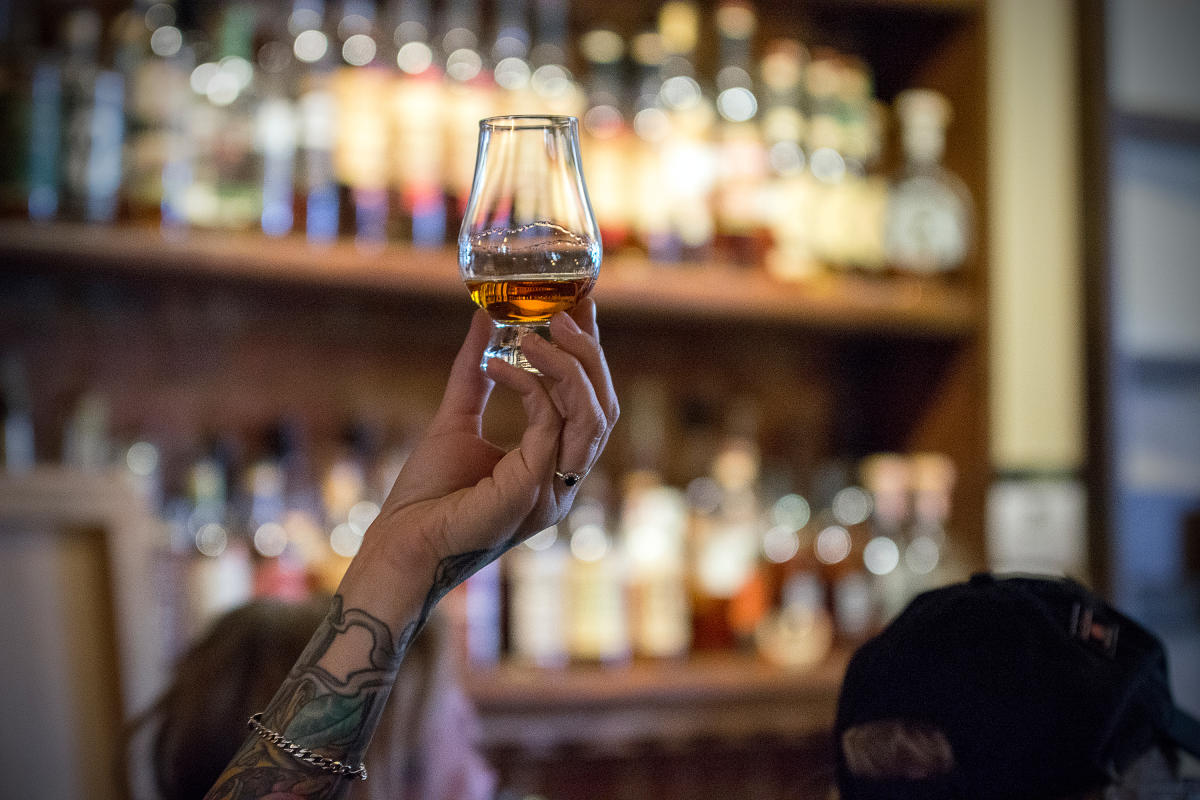 Sip hand-crafted libations in Cincinnati and Northern Kentucky
Across the river from Cincinnati, Northern Kentucky sits on the doorstep of Kentucky Bourbon country. Niche bourbon bars and distilleries have opened over the years and created a fortified bourbon and whiskey destination that rivals any other in the Bluegrass state. Don't miss The Old Kentucky Bourbon Bar, the one that started it all in Covington. In Sparta, Neely Family Distillery's history predates Prohibition so you know they're doing it right. In Newport, there's New Riff Distillery crafting a variety of spirits like bourbon, rye, and gin to wet your whistle. Peruse vintage bottles curated by Revival Vintage's bourbon experts. Whether you're a certified connoisseur or a newbie, their friendly staff will guide you through their extensive shelves to find the perfect bottle. Want to create your own bourbon tour? Grab a B-Line trail passport and create your own route through bourbon country.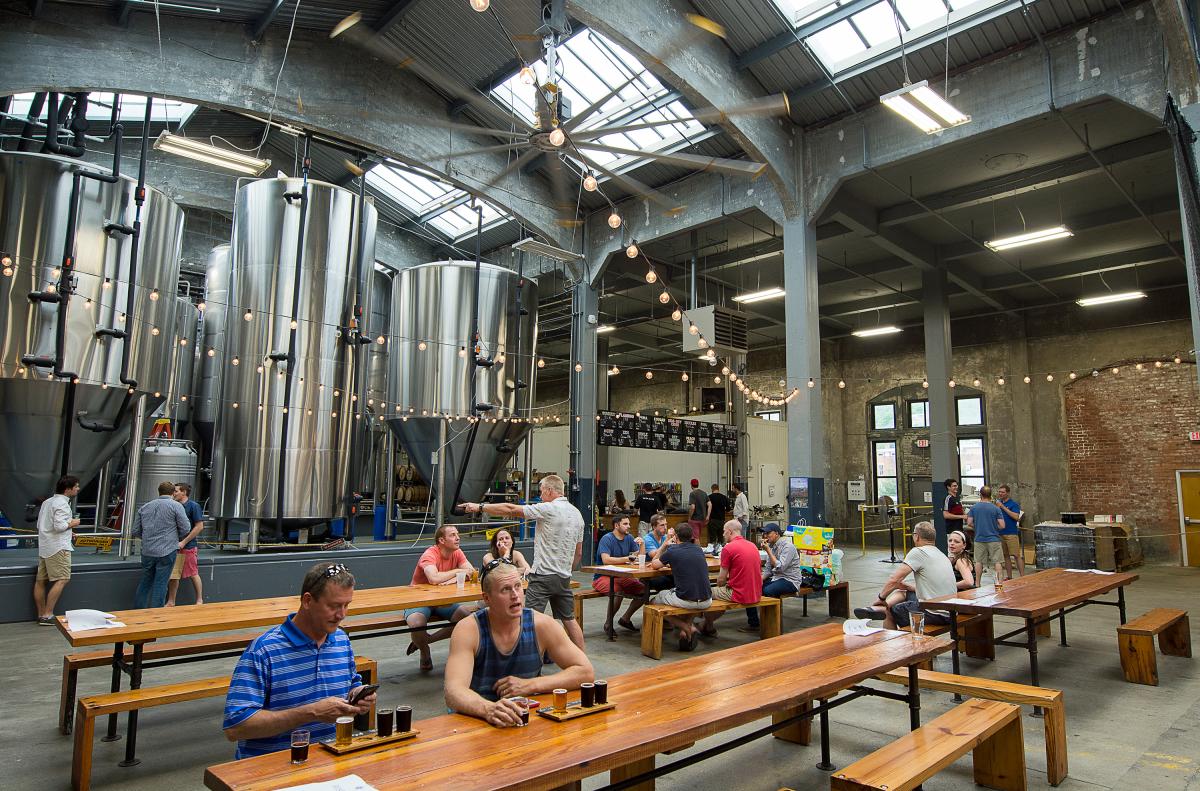 For beer lovers, there are more than 80 breweries to choose from in Cincy. Rhinegeist is a crowd-pleaser offering a variety of craft beer, ciders, and seltzers in their massive OTR taproom and rooftop with ping pong tables and corn hole. If you love fruit/sour beer, head to Urban Artifact for some unusual brews that will delight and pucker. Grab a bite and a beer with a view at Moerlein Lager House in Smale Riverfront Park in The Banks. Not sure where to start? Hop on the Cincy Brew Bus and let them guide you through our beer-filled region. Want the ultimate Cincy beer experience, head to Cincy for the largest Oktoberfest celebration in the United States. 
While you're sipping, don't forget to eat some of Cincy's incredible food. For classic Cincinnati grub, try our famous chili or brunch with a side of goetta. Find southern comfort food with a Cincy spin at Libby's Southern Comfort. Enjoy small or big bites at Mad Tree Brewing's urban oasis Alcove, or a superb steak at one of Jeff Ruby's legendary restaurants. The options are endless!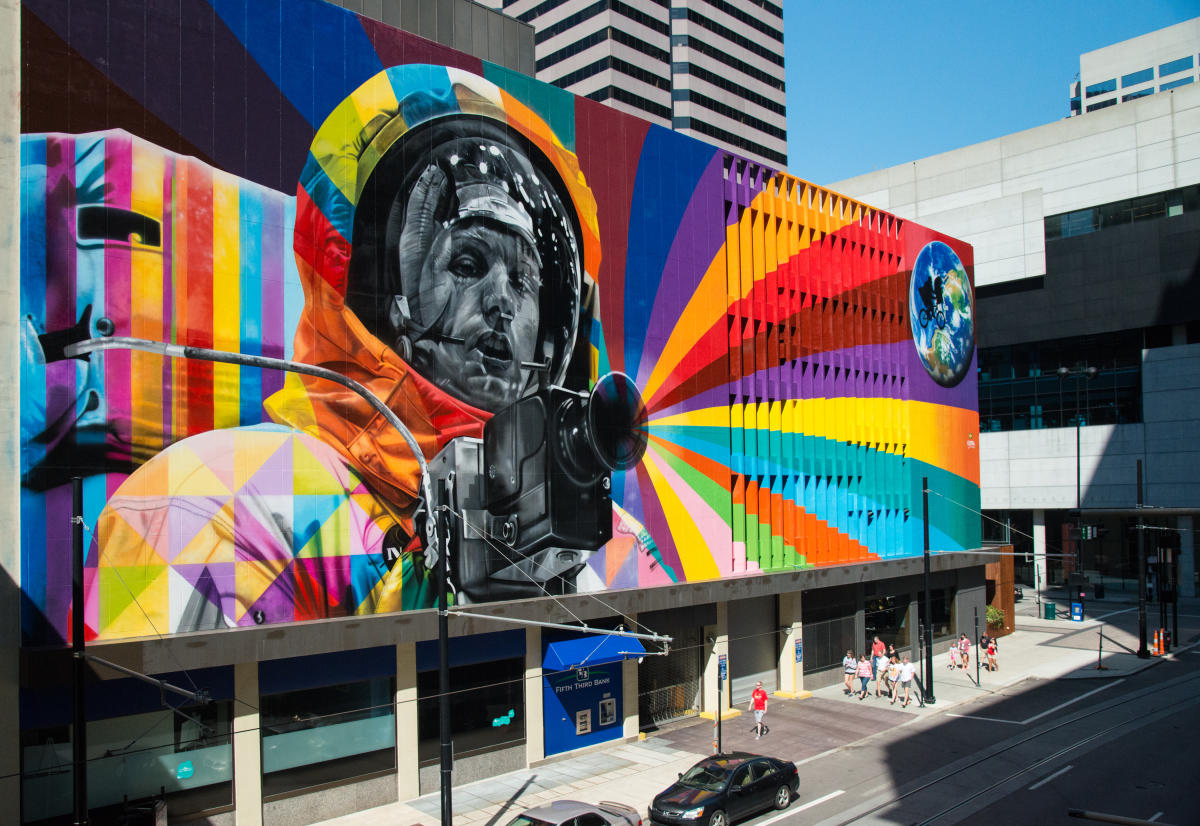 Ignite your creativity with Cincy's unrivaled arts scene
Murals, museums, and more–Cincy is bursting with creativity. The streets are lined with hundreds of murals. Create your own street art scavenger hunt and snap your photo in front of as many colorful creations as you can find by local, regional, and national artists. From opera to ballet to Broadway, whatever kind of show you're looking for you can find it here.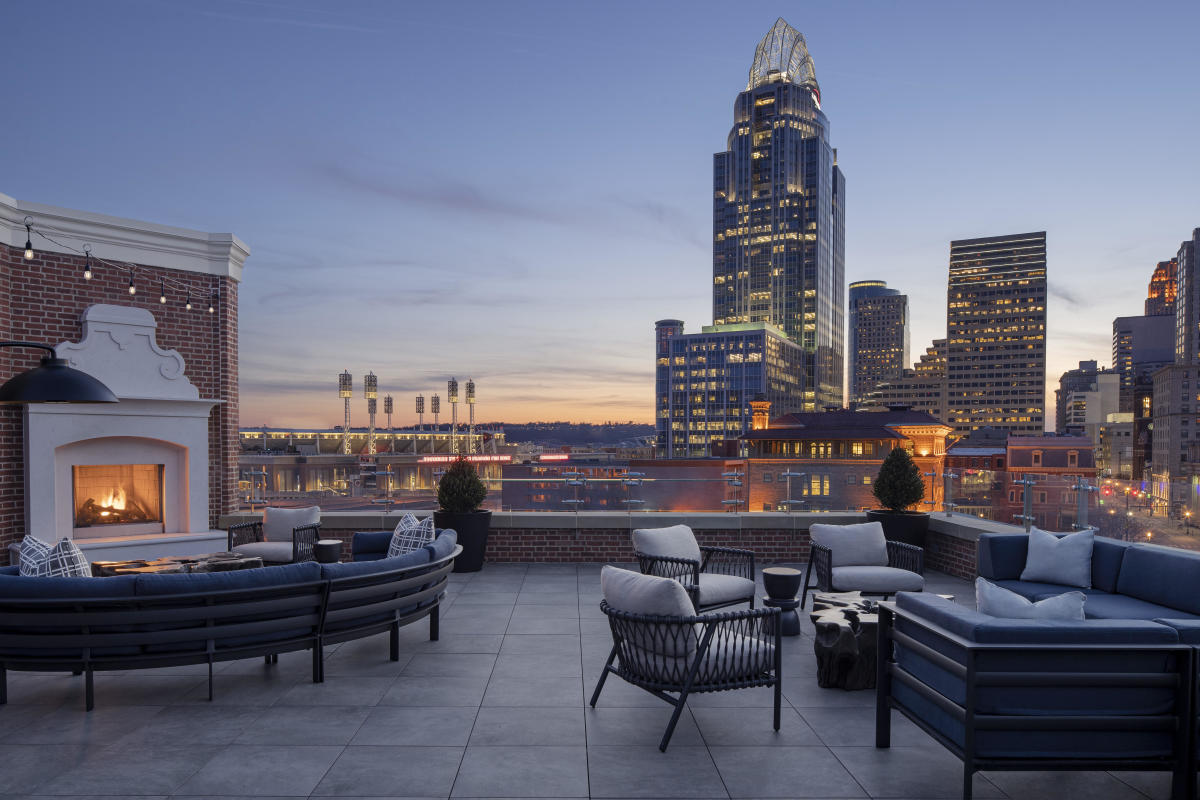 The Lytle Park Hotel, one of Conde Nast Traveler's Top 500 Hotels in the World.
Experience exciting Cincinnati festivals and events
Home to the first major league baseball team and the largest Oktoberfest outside of Munich, Cincy knows how to throw a party. The region's calendar is packed with music and food festivals, theater, art exhibitions, and more. 
Not sure where to start? Check out these annual events you'll only find in Cincy to start planning! 
Family-friendly culture and fun in Cincy
From slurping cheesy Cincinnati chili piled high to cheering on the Bengals with the whole fam, the Cincy Region is packed with family fun. Awaken imaginations with interactive attractions like The Children's Museum and Contemporary Arts Center's UnMuseum designed to be touched and experienced. Explore under the sea at the Newport Aquarium and meet your favorite creatures at the Cincinnati Zoo and Botanical Gardens. For thrill-seekers, you can get your heart racing at Cincy's legendary amusement park Kings Island or splash in the sun at Coney Island. 
Calvert, continues, "There is so much to celebrate and discover in 2023, and we invite readers to experience Cincy culture for themselves." Come hungry (and thirsty, grownups!) for delicious food and eye-opening experiences you can only have in Cincy!