Mount Adams Cincinnati 
One of Cincinnati's most historic neighborhoods
Mount Adams is a vibrant neighborhood known for its historic architecture, eclectic art scene, and stunning views of the city. Read on to discover what to see and do in Mount Adams, including things to do, restaurants, shopping, and more.
History of Mt. Adams Cincinnati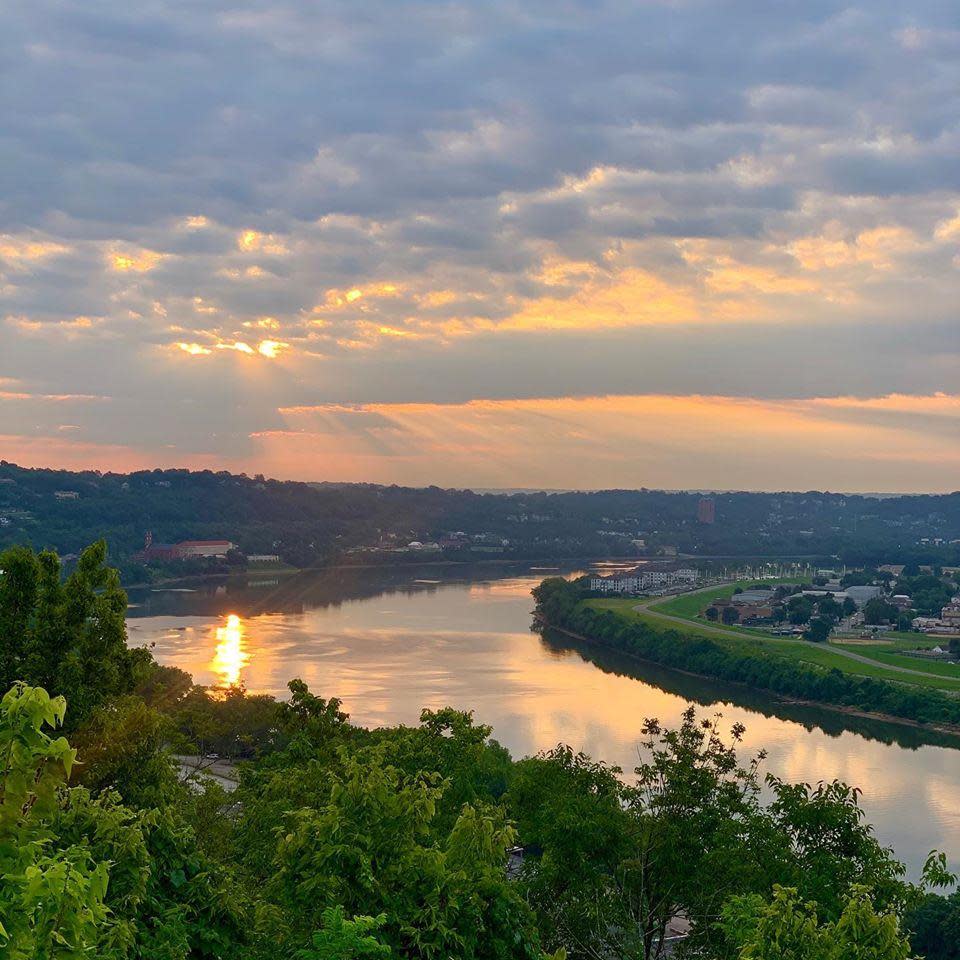 Eden Park Overlook (photo: David White)
Perched high on a hill above downtown Cincinnati and called the "Garden of Eden" by an early landowner, Mt. Adams was recognized for its beauty early on. The neighborhood's crown jewel, Eden Park, was quickly reserved for water collection and a city park. The Krohn Conservatory was built in 1933 in Eden Park offering an exciting collection of exotic plants and became a major tourist attraction.
In 1872 an incline was added to the cliffside of Mt. Adams to better connect the park and neighborhood to downtown Cincinnati. These Inclines were integral to Cincinnati's development, helping extend the city's streetcar line to hilltops in the region.
The arts scene thrived in Mt. Adams with the creation of the Cincinnati Museum of Art in 1886 and the Rookwood Pottery Factory opening in the late 1800s as well. The neighborhood continued to attract creativity and became a hot spot for live music in the 1960s, a heritage that continues today. The Cincinnati Playhouse opened in the 60s and remains a celebrated stage for unique stories and theater productions. 
Getting to and around Mt. Adams
On foot: compact and walkable neighborhood. 
By bike: Grab a bike from Red Bike from the station in Eden Park  Cincy Region's bike share program. Some Red Bikes come equipped with an electric battery, making it easier to traverse Cincinnati's iconic hills.
Metro 1 route. The 1 connects downtown, Mt Adams, and Walnut Hills and operates Monday-Friday
Some free on-street parking is available
Bars and restaurants in Mt. Adams
Full of neighborhood hangouts, you'll find delicious food and cozy local pubs and restaurants.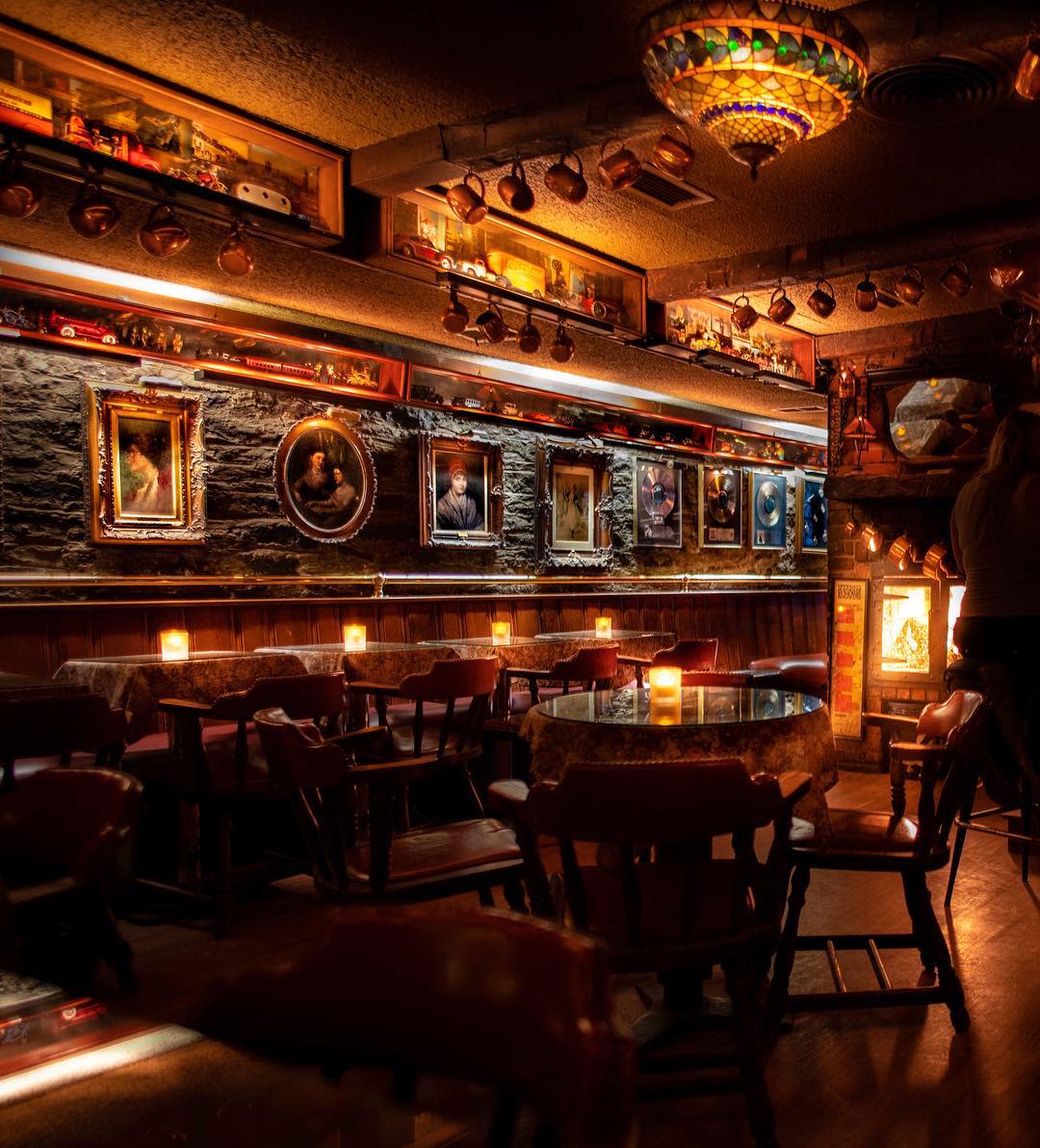 Blind Lemon (Photo: @jguentert5)
Mt. Adams Bar and Grill: An infamous neighborhood bar with a history dating back to Prohibition. Here you'll find classic pub dishes and friendly faces. (add image)
Blind Lemon: Unique tavern with live music and garden patio, eclectic drink menu and craft beer
City View Tavern: Excellent dive bar with excellent burgers, Bloody Marys, and a view of the Ohio River from the back deck
Attractions in or near Mt. Adams
Home to one of Cincinnati's oldest parks and an award-winning theater, there's so much to do in Mount Adams.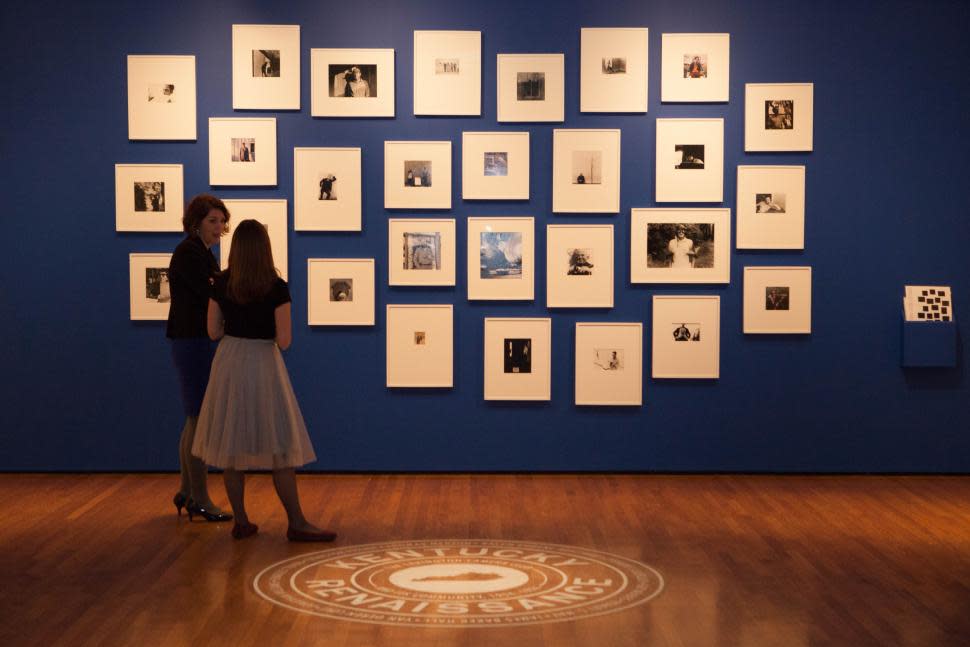 Cincinnati Art Museum (photo: Cincinnati Art Museum)
Krohn Conservatory: Historic conservatory in Eden Park hosting special exhibits throughout the year and home to thousands of exotic plants.
Eden Park: One of the most beautiful parks in Cincinnati thanks to its incredible view of the Ohio River, hiking trails, and sprawling green space 
Cincinnati Art Museum: Museum with extensive permanent art collections spanning 6,000 years and one of the best gift shops. General admission is free.
Playhouse in the Park: Professional theater company bringing diverse and unique stories to the stage year-round.