Over-The-Rhine neighborhood guide
Filled to the brim with shops, restaurants, bars, and events and located just north of downtown Cincinnati, Over-the-Rhine (OTR) is a must-visit neighborhood in Cincinnati. Read on to discover our guide to Cincy's OTR neighborhood, including things to do, restaurants, shopping, and more.
Over-the-Rhine history
Over-the-Rhine's roots date back to the nineteenth century when German immigrants came to the United States looking for opportunity. Seeing similarities between Cincinnati's Miami and Erie Canal and crossing the Rhine River to work daily, the residents dubbed their new home Over-the-Rhine. Over-the-Rhine was a little slice of Germany as the residents brought their German food, German beer, traditions, language, style, and more. Today the neighborhood is a thriving cultural hub on the National Register of Historic Places, known for having the largest collection of well-preserved Italianate architecture in the country. 
Getting around Over-the-Rhine
Eat and drink in Over-The-Rhine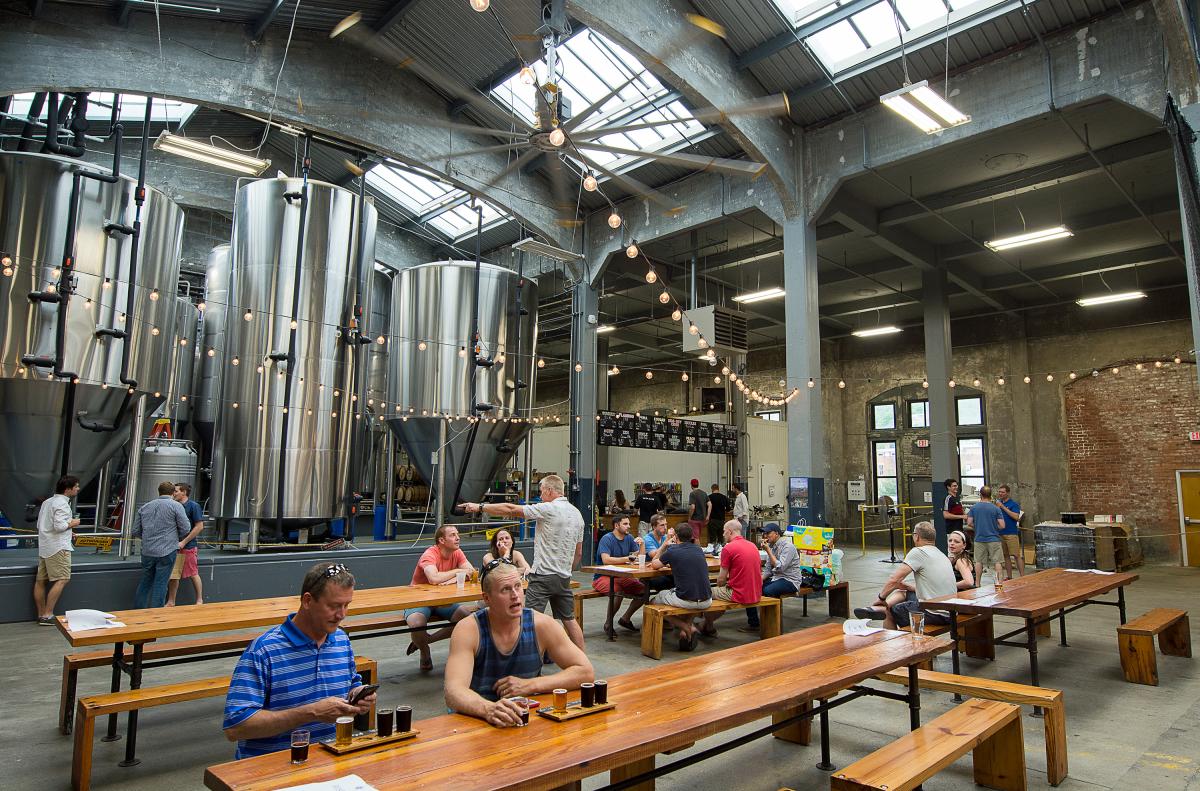 Rhinegeist Brewery
From bakeries to breweries to fine dining to Belgian waffles, OTR is a foodie paradise. Here are some local favorite restaurants in Cincinnati's Over-the-Rhine.
Shops in Over-the-Rhine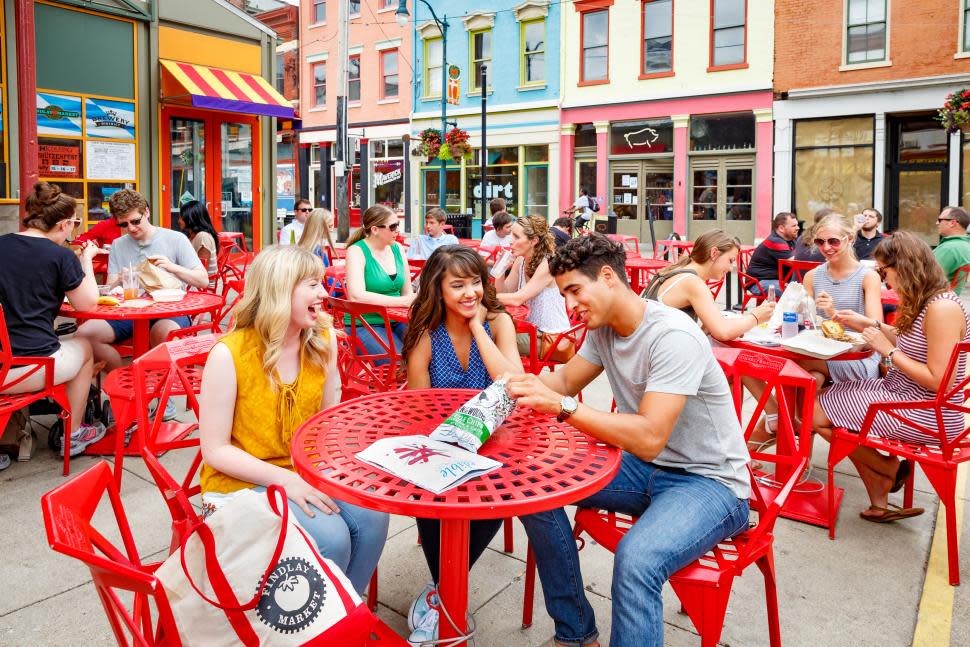 OTR is packed with unique boutiques and markets. Get ready to shop til you drop with these top picks for the best shopping in Over-the-Rhine!
Parks, Playgrounds, and Pools in Over-the-Rhine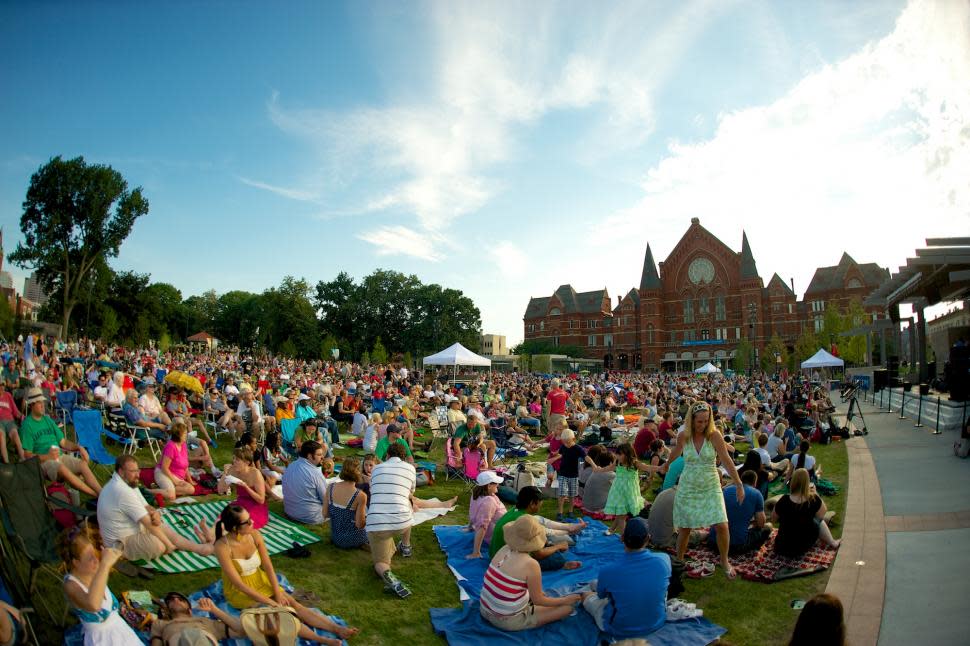 Performing arts in OTR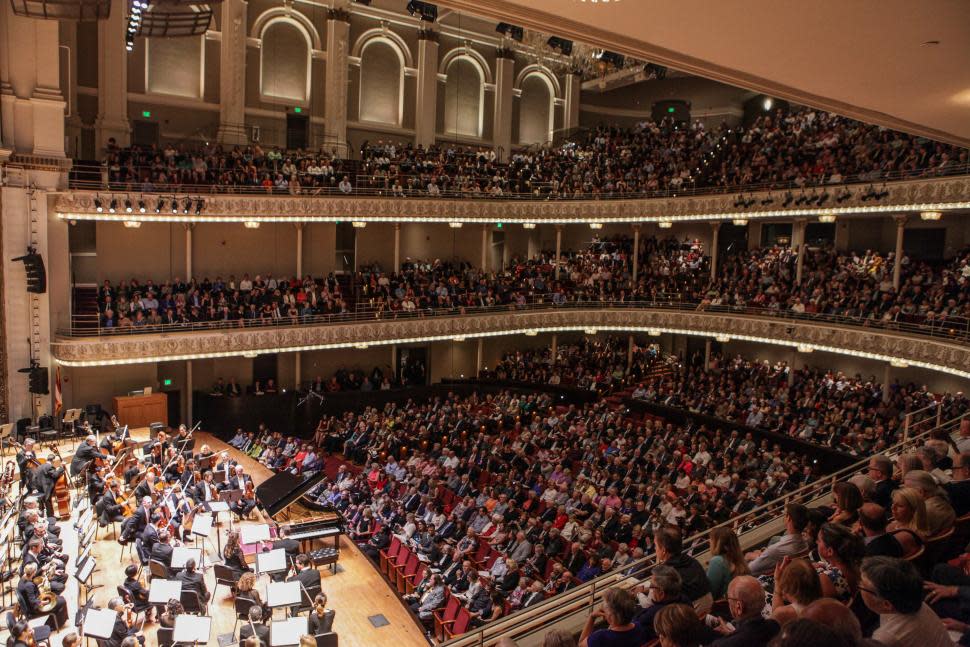 Cincinnati Symphony Orchestra, Music Hall (photo: Cincinnati Symphony Orchestra)