I'm a real sucker for two things that puts a Cincinnati sports bar roundup right into my wheelhouse. To start with, Cincinnati sports. We have teams that I love to root for through the good times and the rough ones alike. The Reds, The Bengals, and FC Cincinnati are as much a part of the culture of Cincinnati as anything else you'll find in town. On the other end of things, I'm a nut for Cincinnati's drinking culture. I've been writing about our breweries, distilleries, and bars for about a decade over on TheGnarlyGnome.com and continue to fall more and more in love with it each time I belly up to a bar somewhere.
I've been called an expert in Cincinnati drinking, but I think of myself as an enthusiast, a connoisseur, or an appreciator of Cincinnati's drinking scene. I've been to many bars (especially sports bars) around the city, watched many games from barstools, and have spent more time than I care to admit, categorizing and analyzing them all.
Where do you go when you want to watch a football game or a baseball game? What are the best soccer bars in the Greater Cincinnati region? I've got you.
The best Cincinnati Reds bars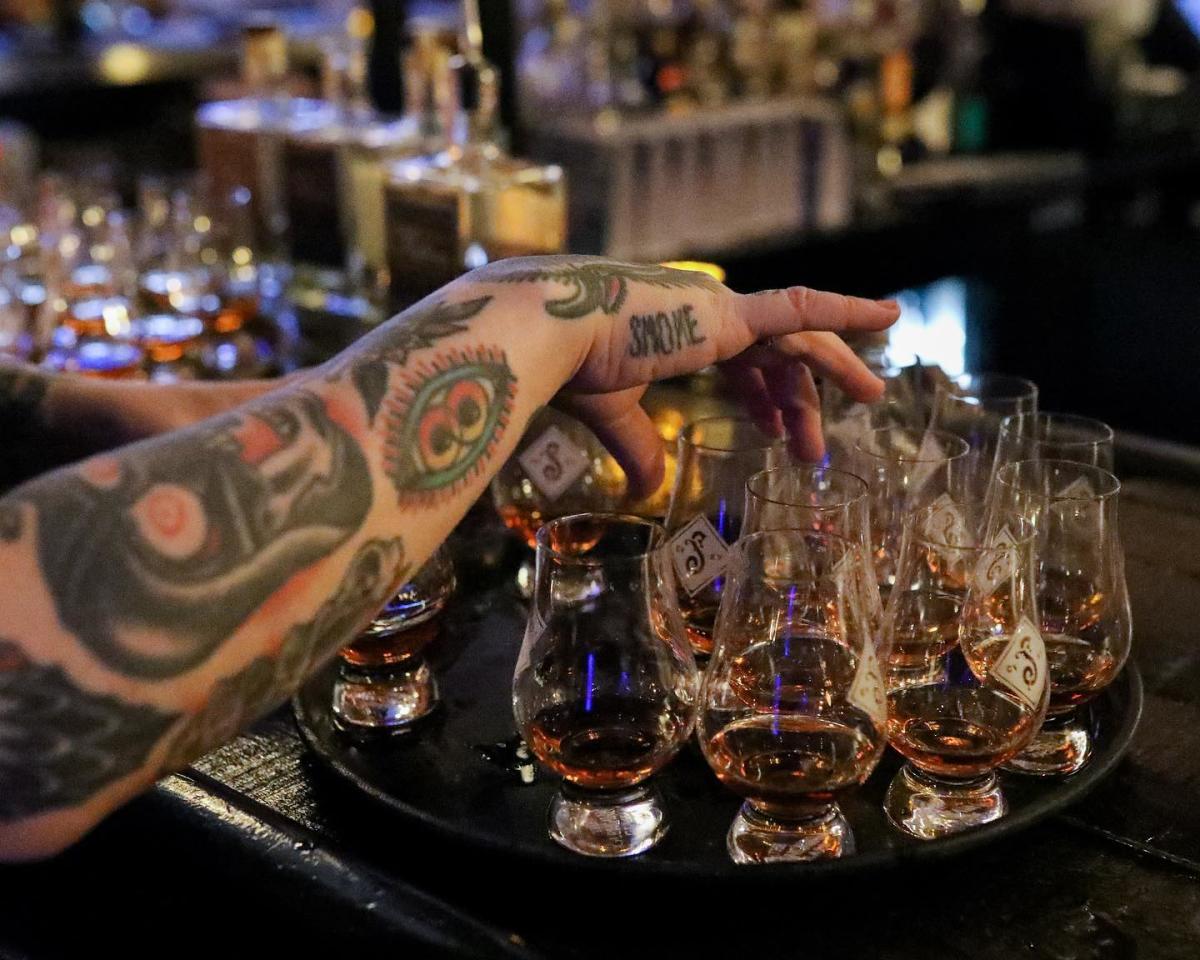 Smoke Justis
The food, the drinks, and the crowd are critical to your enjoyment of a Cincinnati Reds bar in the same way that they are of a Cincinnati Reds game. I've scoured the city to put together the best of the best and have it narrowed down to the places that you have to go if you want to catch the home team on a warm summer night.
Downtown and Over-the-Rhine
When you're in the city, there are a lot of choices you can make to hit up a decent sports bar to watch the Cincinnati Reds. There are a couple of places, though, that are really hard to beat.
Northern Kentucky
Cincinnati Bengals bars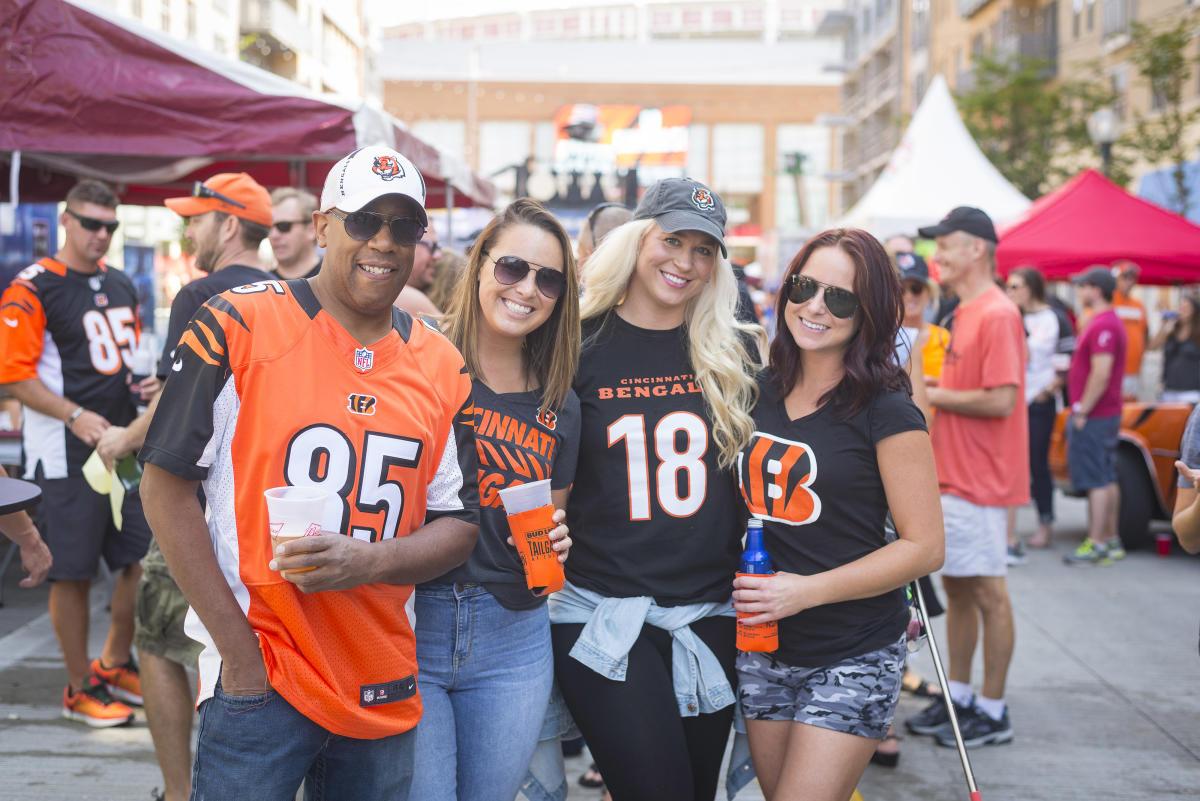 With football being a cold-weather sport, it lends itself extremely well to a sport that you want to watch from the warm comfort of your favorite bar. It's not hard to create a space that "works" for football enjoyment, with the needs being very simple. The bars I've uncovered, though, take it to a high level. They have space for all your friends, food options to keep you satisfied during the entirety of a Bengals game, and always make sure there are plenty of TVs available so you can keep tabs on what the rest of your fantasy team is doing.
West Side Cincinnati sports bars
The West Side of town has its own culture, unique to anywhere else in town, and they really love Bengals football. There are plenty of neighborhood spots that could make the cut as a place where you'd have a great time watching the game, but there are distinct things that make these two rise to the top of the list for me.
Downtown and OTR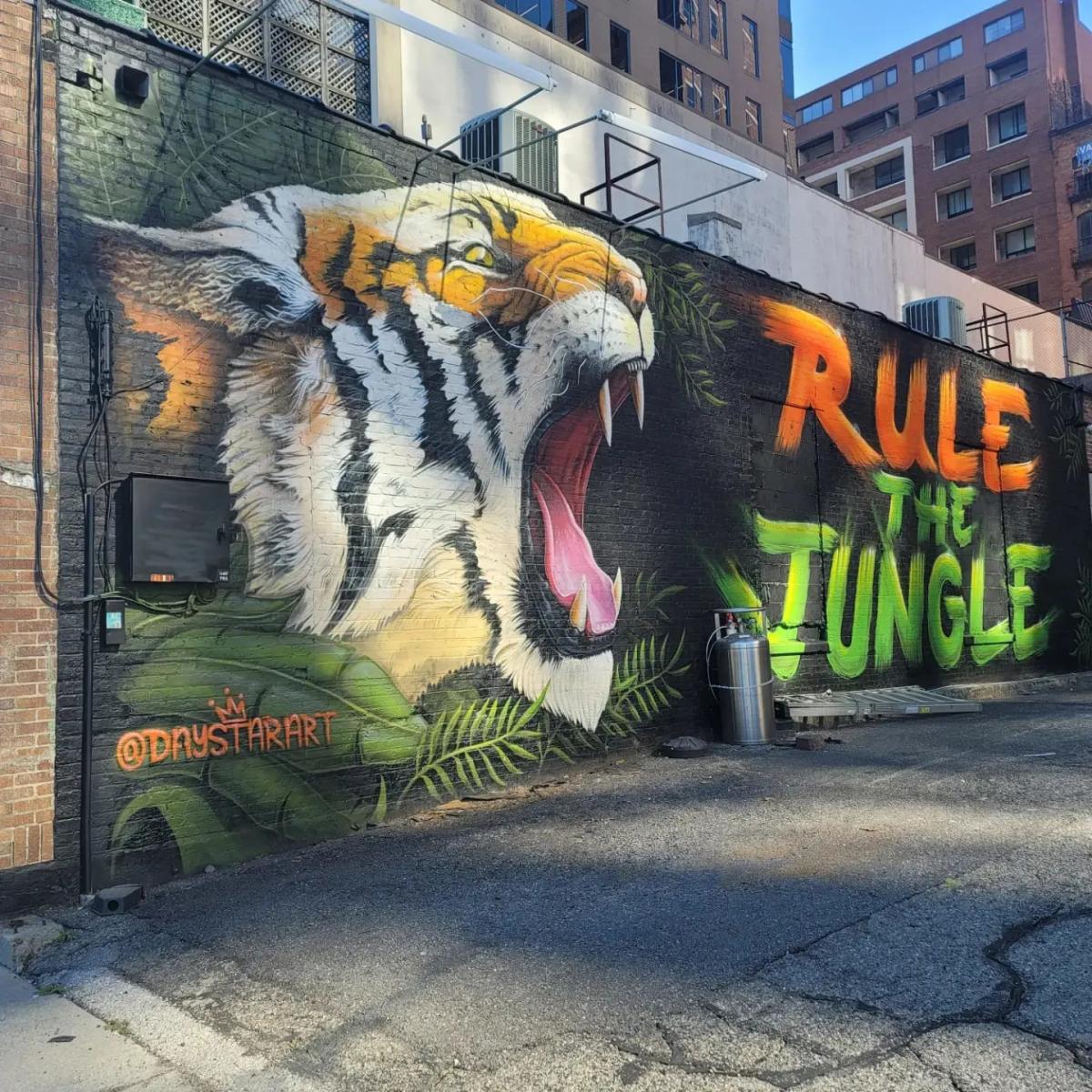 East end of Cincinnati
FC Cincinnati Bars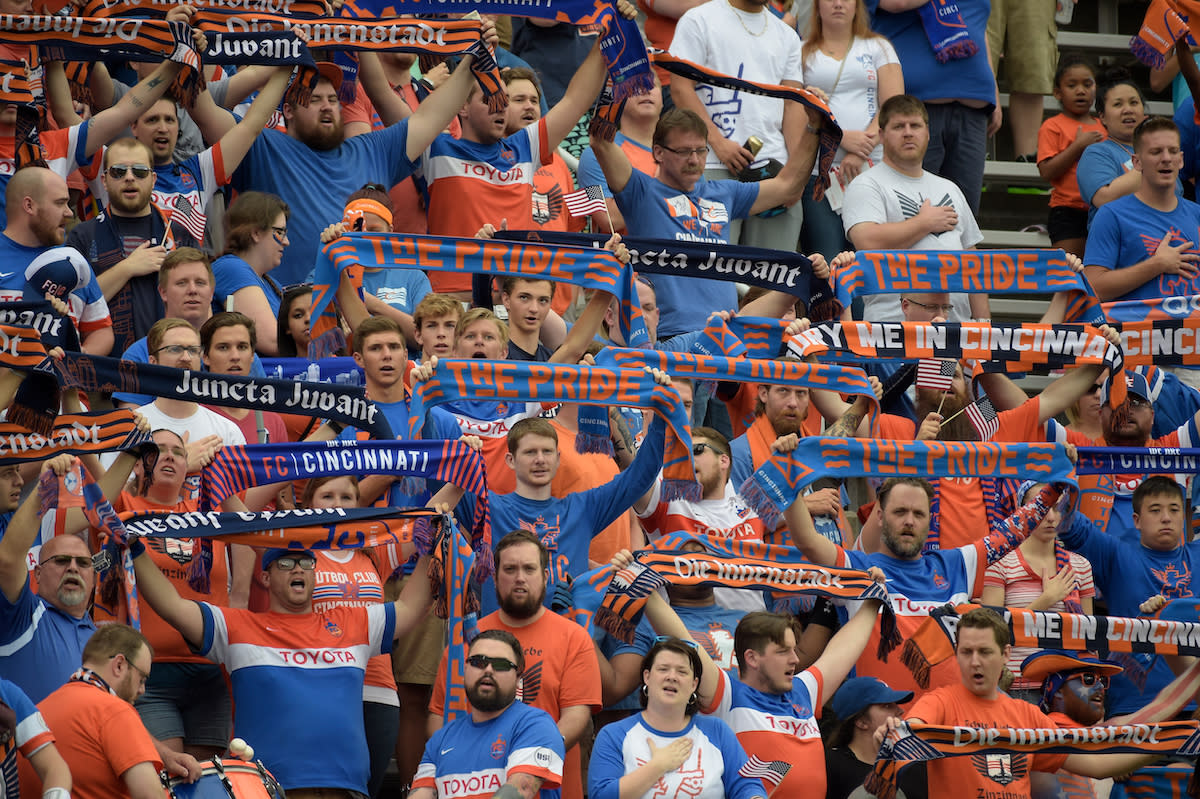 Cincinnati has become a soccer city. New and old fans alike have come together to root for FC Cincinnati, and luckily for all of them, there are some great places around that are made just for that.
The Suburbs
Downtown and OTR
Northern Kentucky
Unique Cincinnati sports bars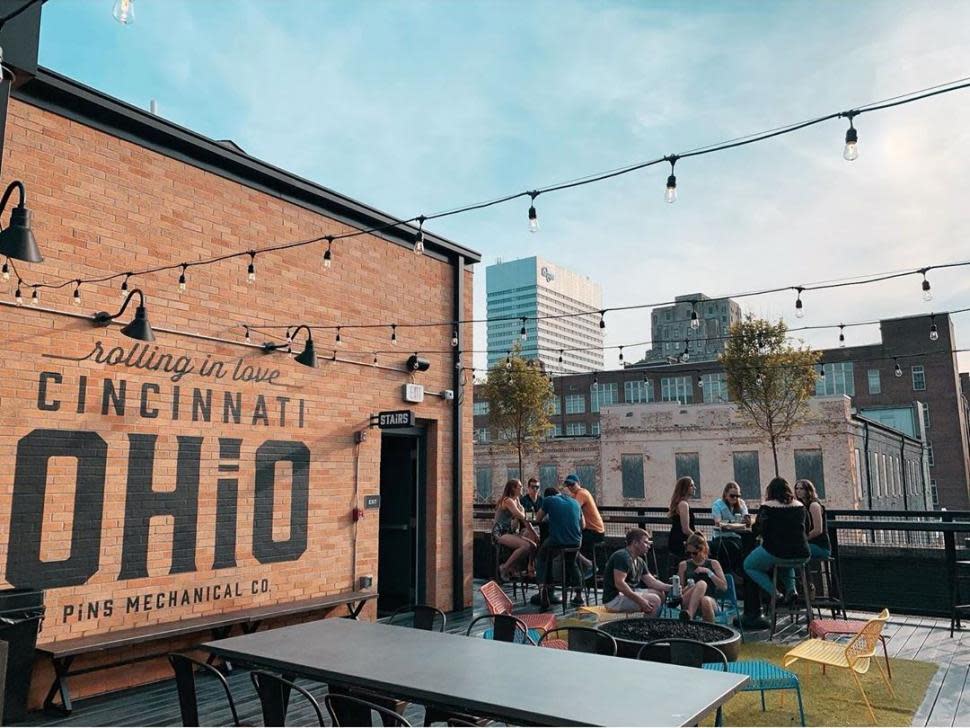 Rooftop bar at Pins Mechanical (photo: @lunalyss)
If the search for a great sports bar in Cincinnati has you scratching your head, looking for something a little outside the usual, this city has you covered. We've got bars that provide unique experiences that you'll want to share with your friends.
East Side
Downtown and OTR
No matter your favorite sport, Cincy's sports bars are second to none! Next time you're in town grab amazing food, a great drink, relax, or even get yourself a little wound up while you're cheering on our home teams.