Since 2007, ArtWorks Cincinnati has created more than 230 public murals throughout the city of Cincinnati and its neighbors. The public artworks span neighborhoods (and even states!), connect with viewers on the street and say a lot about the culture of art within the city. These ten murals, all within walking distance of each other, are just a small example of the immense work. 
Mr. Dynamite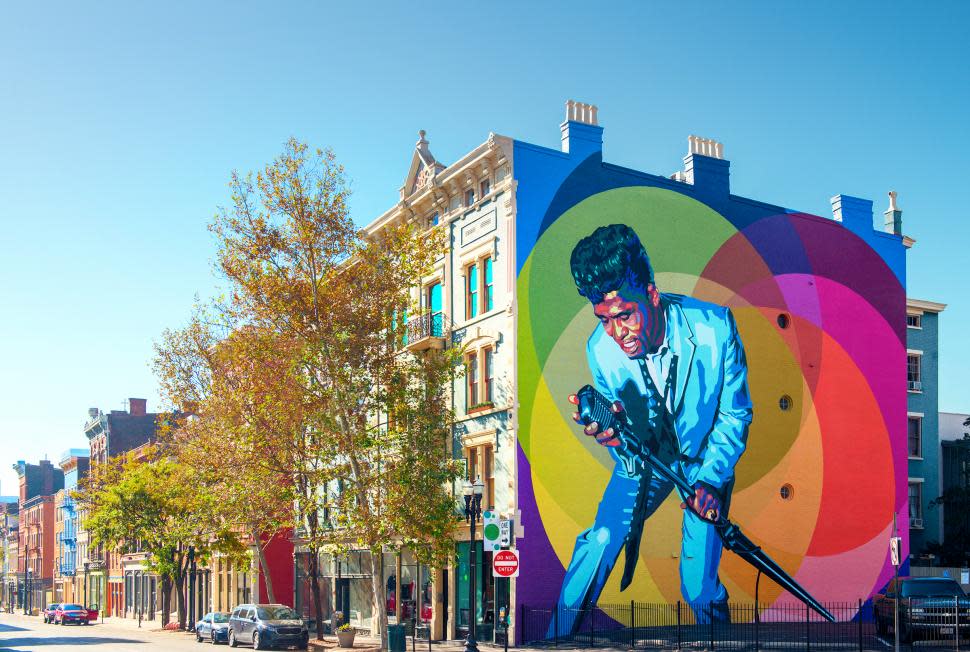 Iconic performer James Brown, who spent formative years of his career on the Cincinnati-based King Records label, is the star of this vivid masterpiece on the southwest corner of Main & Liberty Streets in Over-the-Rhine. Designed by Jenny Ustick, located at 1437 Main Street.
Fresh Harvest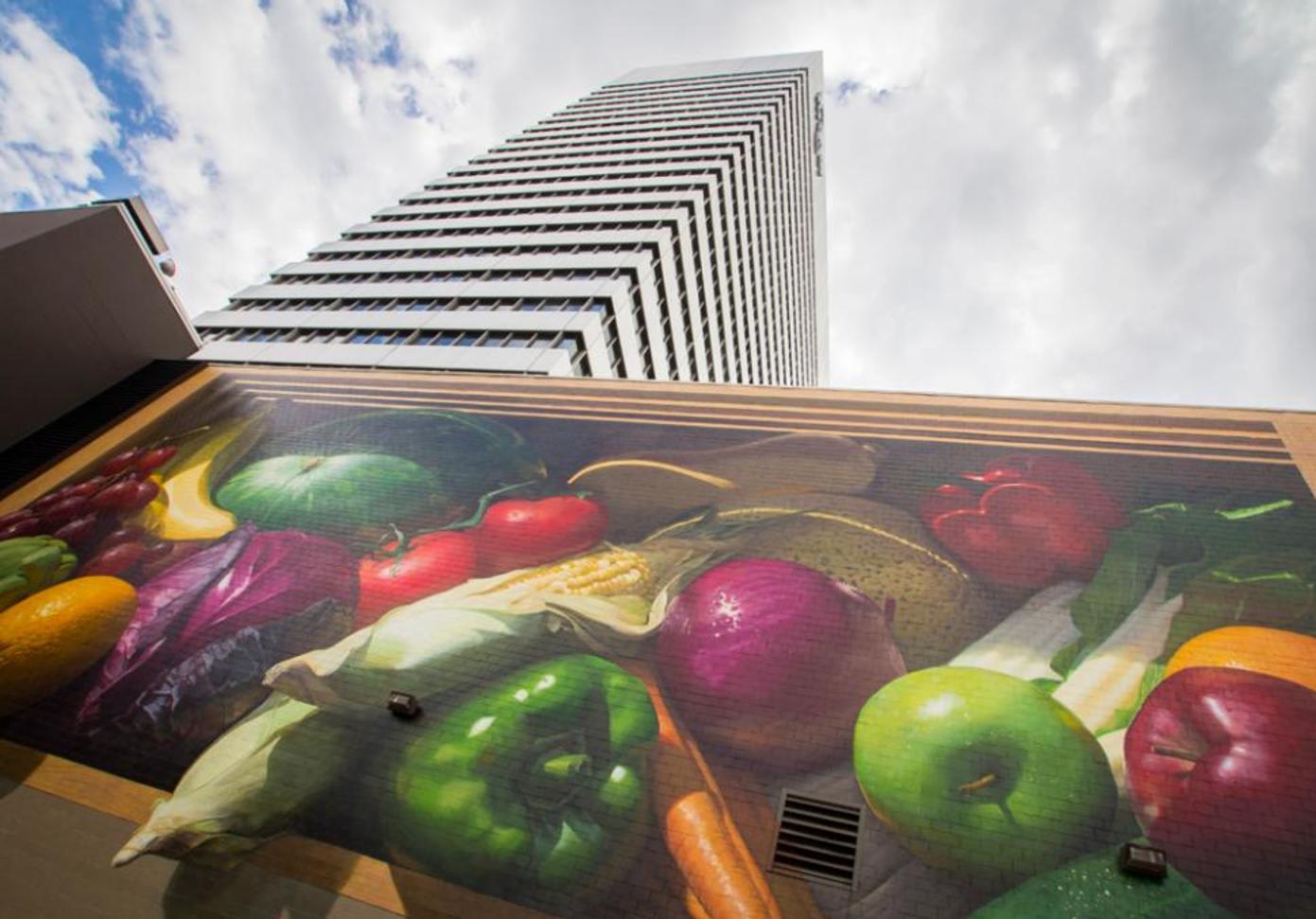 Fittingly adorned on the side of the corporate headquarters of the Kroger supermarket chain, this mural uses dramatic lighting to give the "3D" effect of falling out of the frame and onto the street below. Designed by Jonathan Queen, located at 1014 Vine St.
Mr. Tarbell Tips His Hat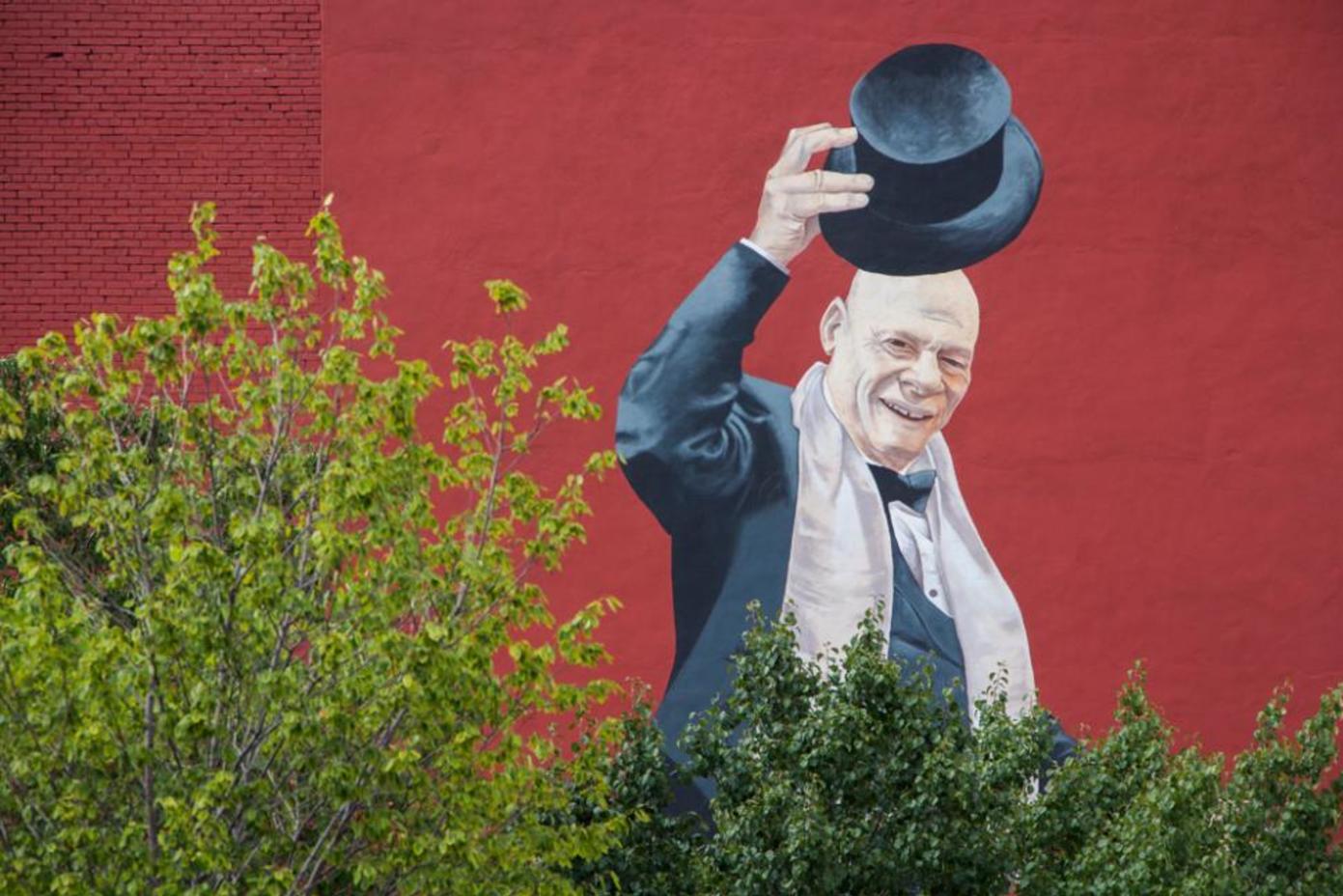 Local icon and former politician, Jim Tarbell, is shown tipping his hat and welcoming visitors to Cincinnati's Over-The-Rhine neighborhood. In this piece, Tarbell is actually dressed as "Peanut" Jim Shelton – an iconic peanut vendor who could often be seen donning a tuxedo in front of Reds games at Crosley Field and Riverfront Stadium. Designed by Tim Parsley, located at 1109 Vine St.
Martha, the Last Passenger Pigeon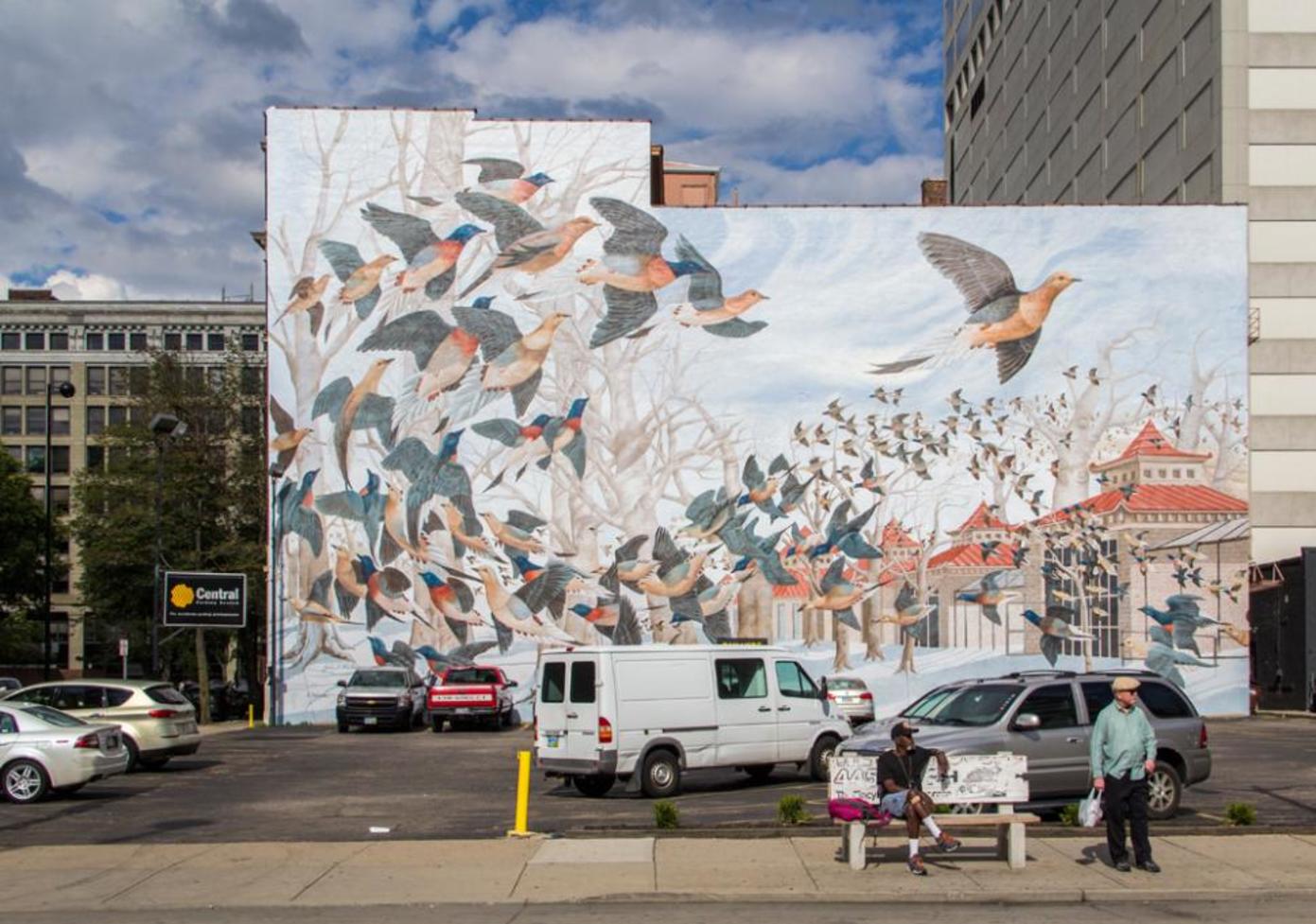 In this mural, the last passenger pigeon, Martha, is seen flying over the Cincinnati Zoo. A reproduction of a painting by John A. Ruthven, the piece is meant to convey the fragile balance of species extinction and the importance of conservation. Designed by John A. Ruthven, located at 15 E. Eight St.
Homecoming (Blue Birds)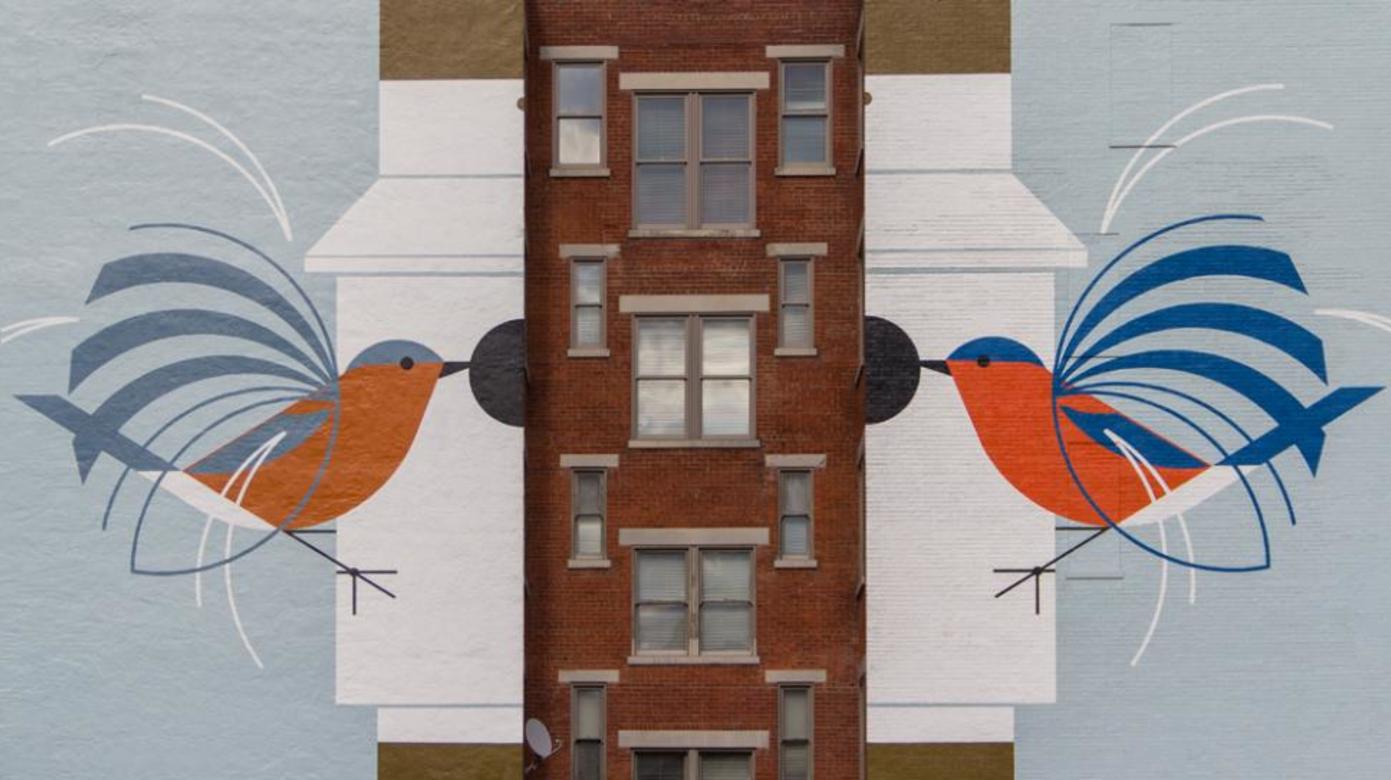 Based off of the original "Homecoming (Blue Birds)" painting by renowned Cincinnati artist Charley Harper, this mural's style may be among the most familiar in the Queen City. Designed by Charley Harper, located at 119 E. Court St.
The Singing Mural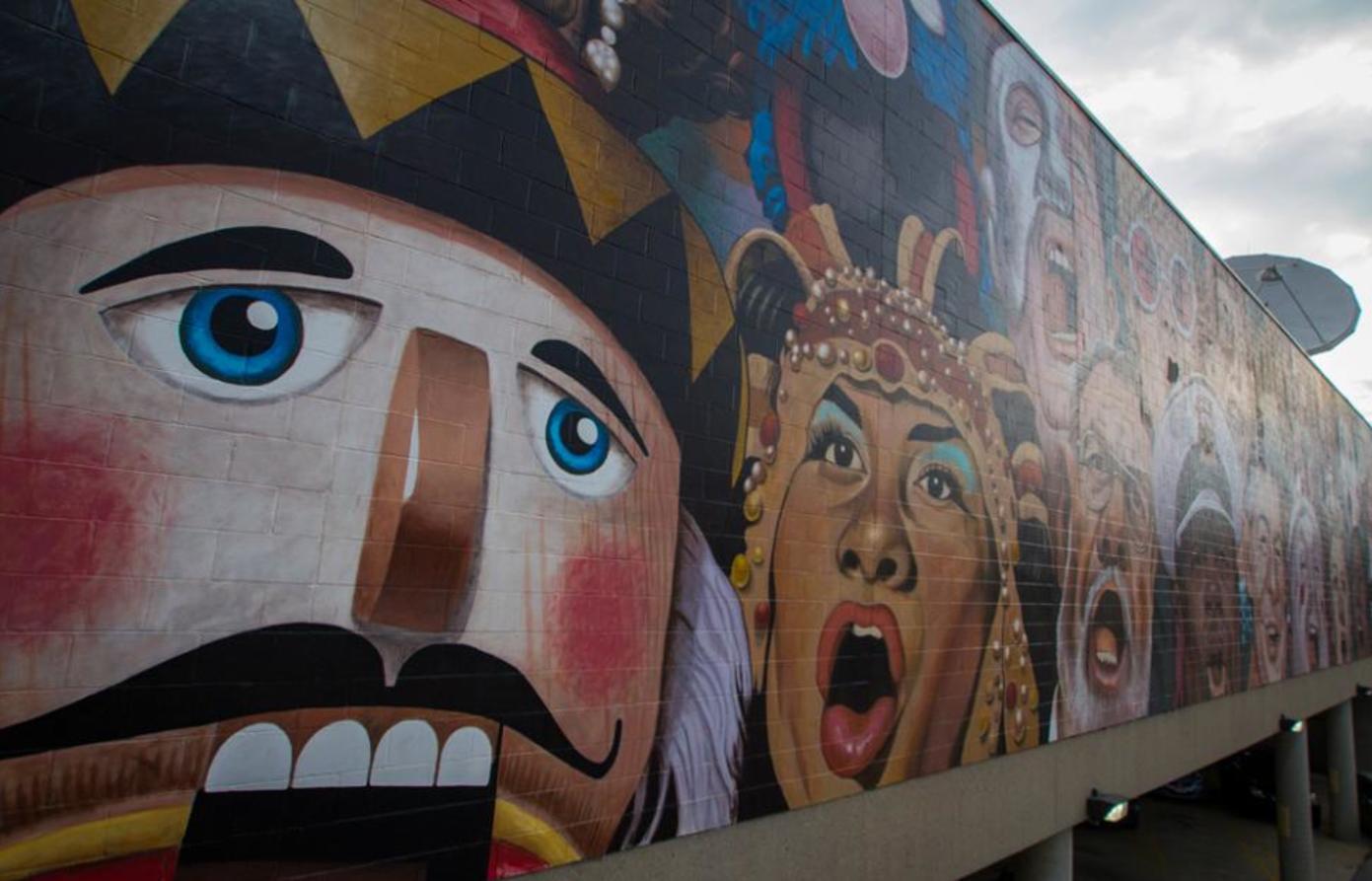 Designed as a nod to the city's arts and entertainment history, this mural depicts local and cultural icons in a chorus. Designed by C.F. Payne, located at 1223 Central Parkway.
The Cobbler's Apprentice Plays Ball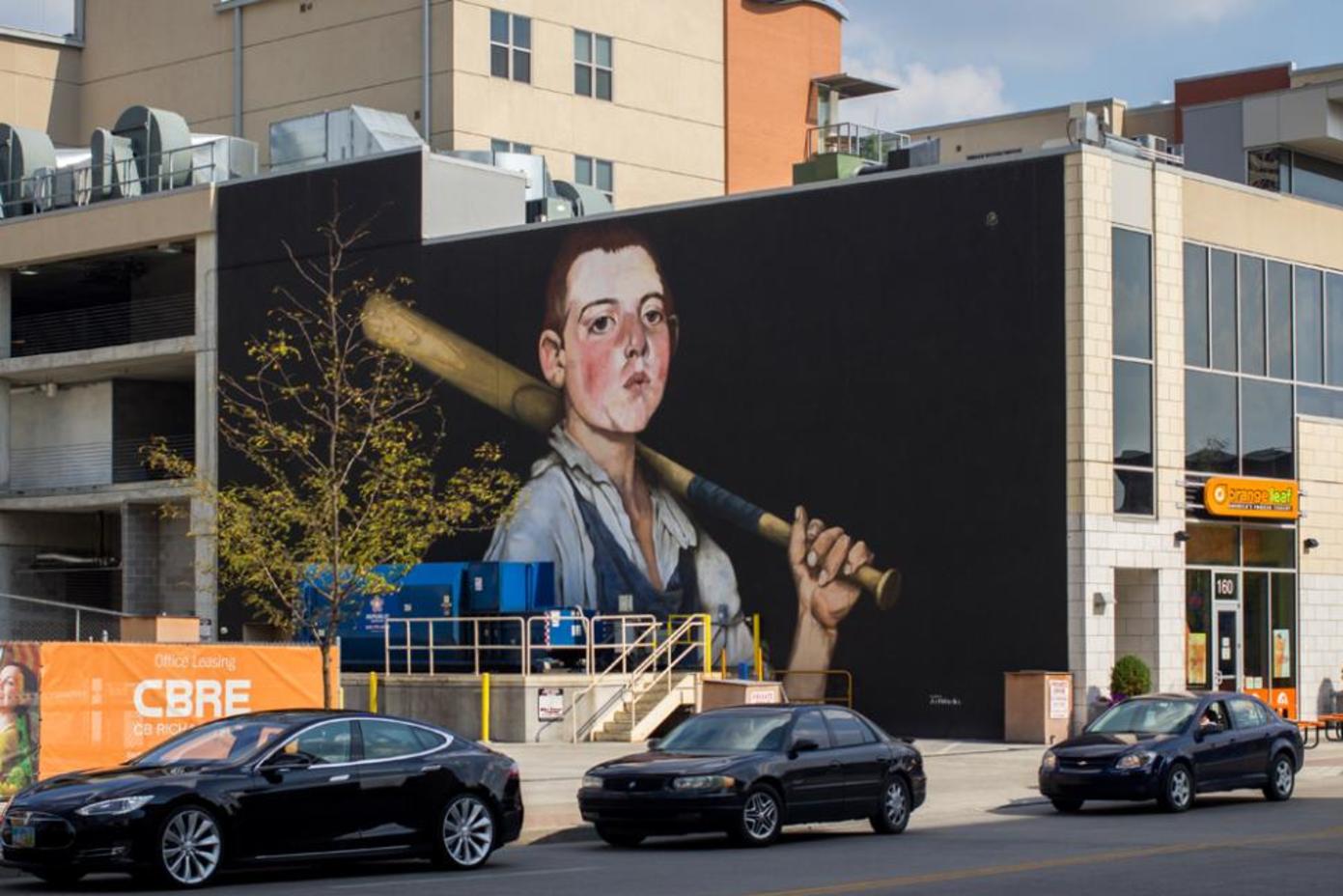 Based off of Frank Duveneck's "The Cobbler's Apprentice," ArtWorks gave this mural a twist by adding a baseball bat to the cobbler's hands, paying homage to the nearby Great American Ball Park. Designed by Tim Parsley, located at 120 E. Freedom Way.
Kim Krause, Energy and Grace
This piece was completed in 2013 and is intended to celebrate the Art Academy of Cincinnati's commitment to Over-the-Rhine. Designed by Kim Krause, located at 16 E. 12th St. 
Cincinnati's Table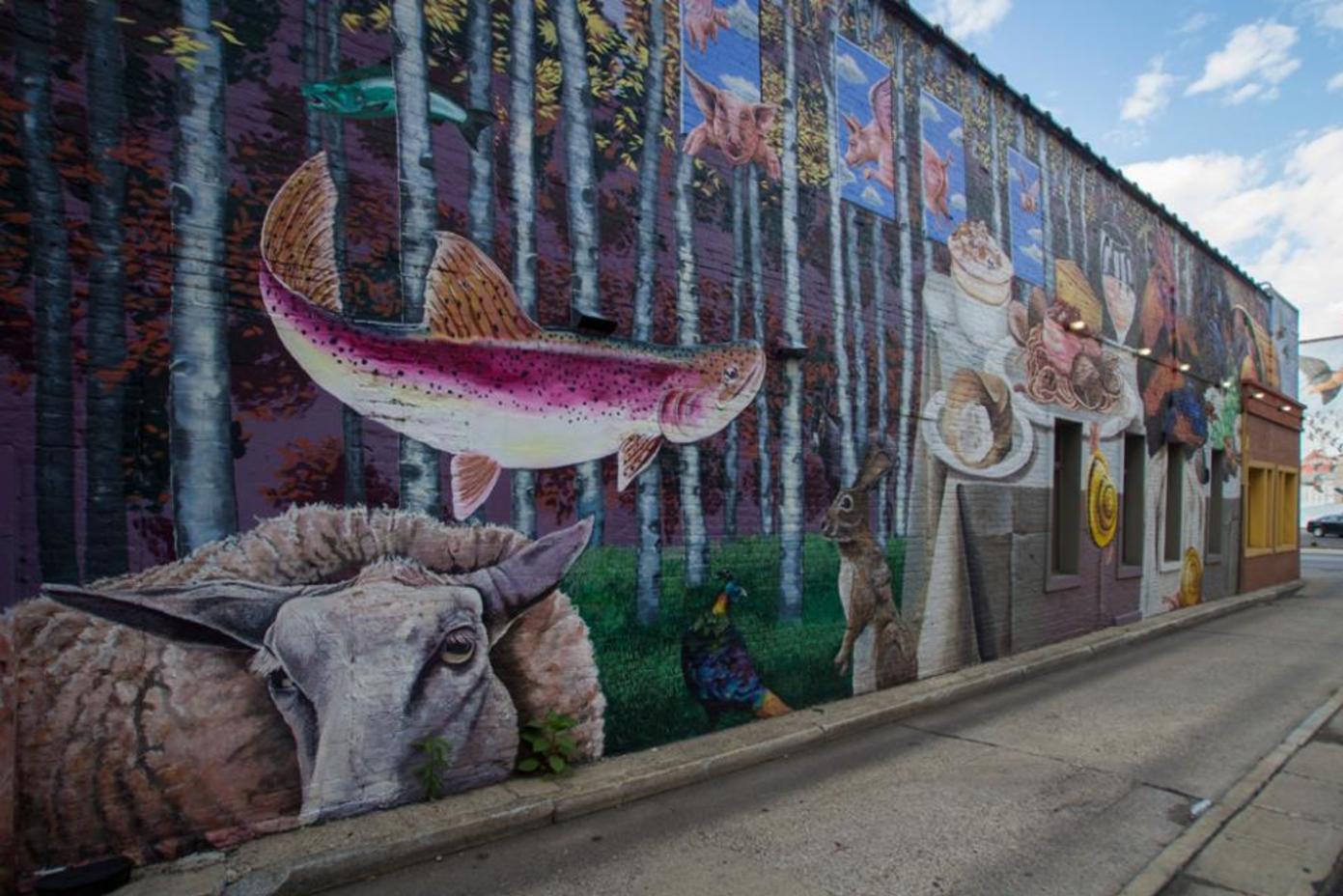 Plastered on the side of the former Jean-Robert's Table restaurant, this surrealist mural was inspired by Dutch still lifes. Designed by Scott Donaldson, located at 713 Vine St.
Ice Cream Daydream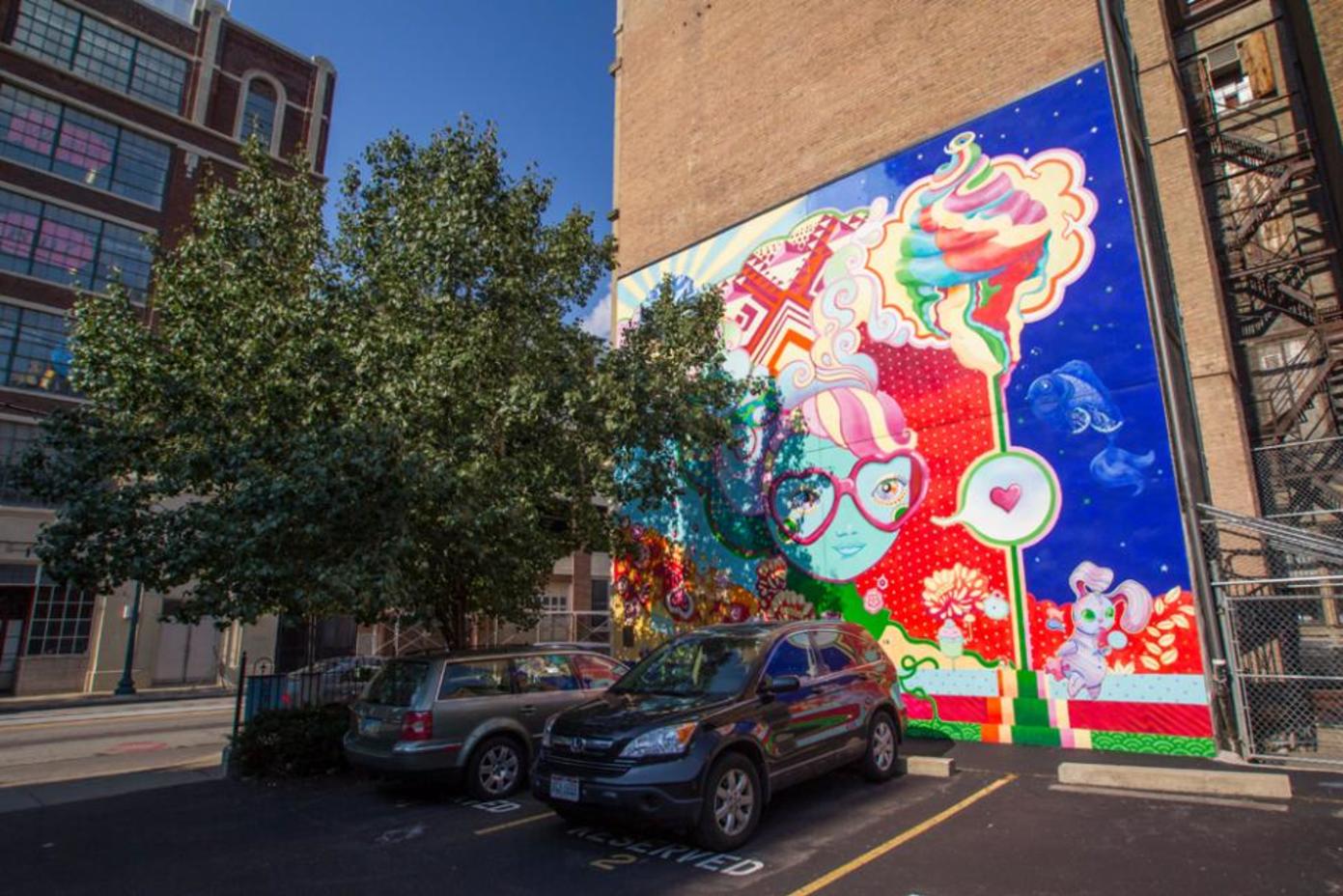 A mural consisting of color and energy, this piece can be found in the Over-The-Rhine neighborhood starkly contrasting with the plain brick walls above it. Designed by Amanda Checco, located at 33 E. 12th St.


To see even more ArtWorks murals, check out
this map
.
Written by Ronny Salerno of Queen City Disco(very). Updated by Laura Barfield.