Cincy has a strong connection to its boozy past thanks to a thriving brewery scene in Cincinnati and Northern Kentucky. Toast to the rich history and German heritage while appreciating local, small businesses and modern breweries in Cincinnati. This list of the top craft breweries in Cincinnati will give you a taste of the booming craft beer scene in the Cincy region!
For more craft beer recommendations, check out the full list of 50+ Cincy breweries here.
Alexandria Brewing Company
Alexandria Brewing Company is a small-town brewery with a taproom. Brewed in Cincinnati tradition, proudly made in Kentucky. Enjoy a southern spin on pub fare from Benders Pub Grub.
Bad Tom Smith Brewing
Bad Tom Smith Brewing, named for an infamous outlaw, offers a laid-back tap room and beer garden with 12 beers on tap served by passionate bartenders who will share the story of their namesake outlaw and brewery. Stay for a few and enjoy a board game or catch a sporting event on the big screen.
In the neighborhood: Watch small planes land while walking or biking the 5-mile trail along Lunken Airport. Extend your journey another two to three miles on the path at Otto Armleder Memorial Park.
Bircus Brewing Company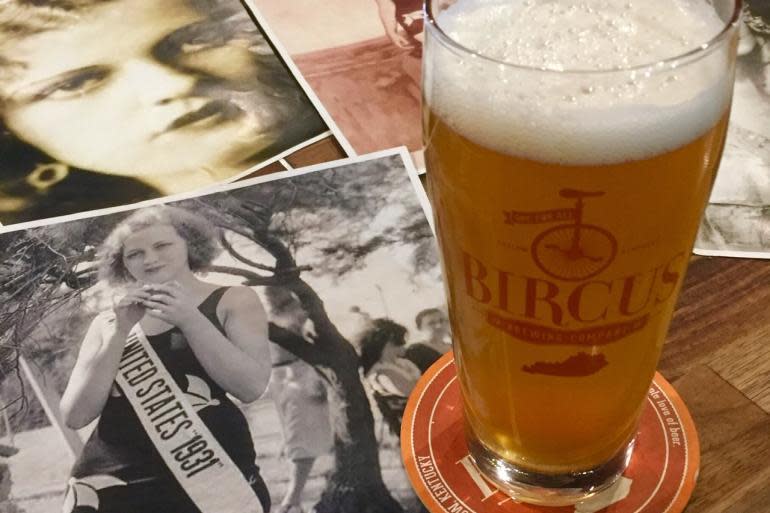 The surreal world of circus meets the simple love of beer at Bircus Brewing Company. Witness a jaw-dropping, thirst-defying brewery experience. Raise a glass, see a circus, and toast to all. Even better news: now you can enjoy a brew at a second Bircus location, recently opened in the middle of everything on Pike Street in Covington.
Braxton Brewing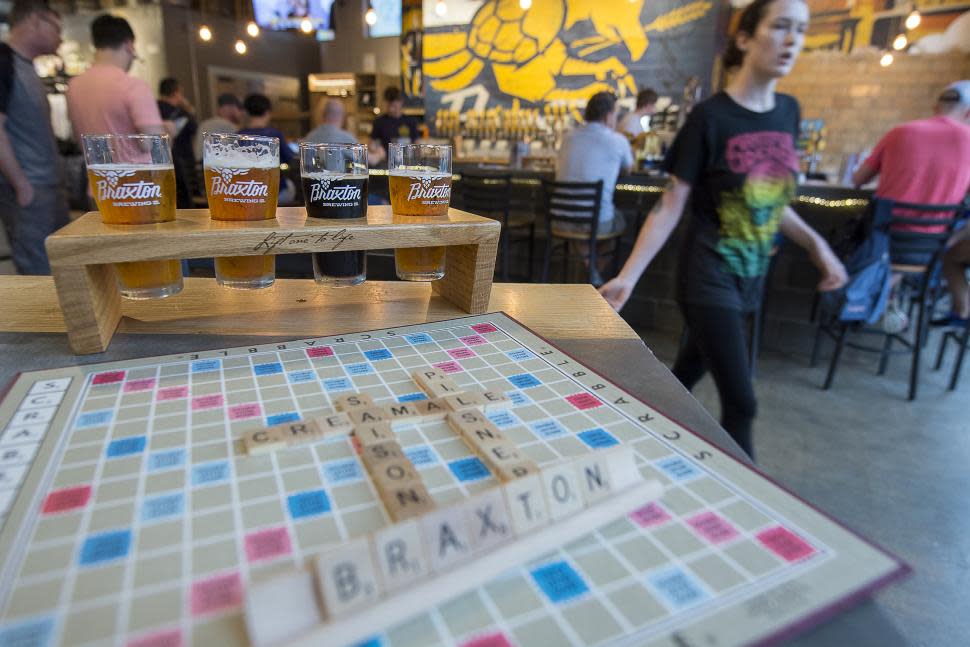 Run by a local family of passionate brewers, Braxton Brewing is a must-see on any Cincinnati brewery excursion. The original taproom in Covington feels like an upscale garage with leather couches and flat-screen TVs all around. In the warmer months enjoy a cold brew with an unforgettable view of the Cov: the rooftop bar is one of the best in the region! Braxton also boasts locations in Fort Mitchell, Kentucky, and in the Pendleton neighborhood of downtown Cincinnati. You'll also soon be able to visit a new location in Union, Kentucky, and CVG Airport - both set to open in 2023. 
In the neighborhood: Catch the latest show or art exhibit at The Carnegie. Then head toward the river to explore the seven historical figures that make up the Riverside Drive Statue Tour.
Morelein Lager House
Located in The Banks neighborhood, Moerlein Lager House is a great place to enjoy a beer and a bite with a view of the Ohio River. This brewery's history dates back to the mid-nineteenth century and was one of the first to start the modern craft beer scene in Cincy. Get a behind-the-scenes look at the brewing process, brunch, and a flight of Moerlein beers every Saturday at 11 am.
Darkness Brewing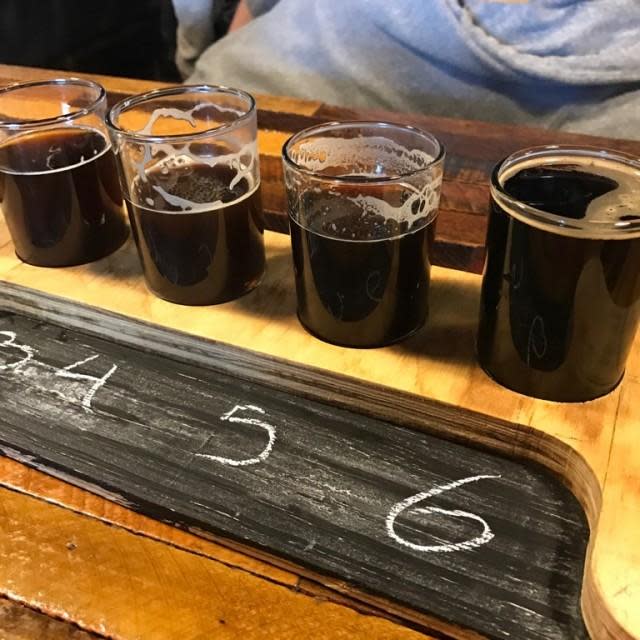 Darkness Brewing is a Bellevue, KY neighborhood brewery and taproom open 7 days a week with an adjacent food truck serving food 5 days a week. Darkness specializes in, as the name suggests, brewing dark and experimental beer styles.
Fifty West Brewing Company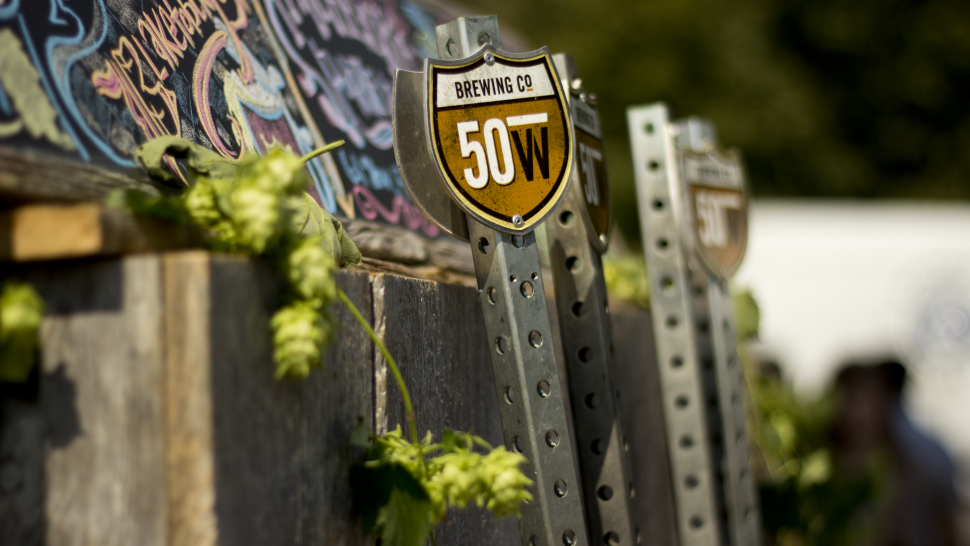 Fifty West has an entire campus of options to explore that include a brewpub serving lunch, dinner, and Sunday brunch, plus the Production Works tap room with adjacent volleyball courts, bike, and canoe rental.
In the neighborhood: Explore the historic buildings and telescopes at Cincinnati Observatory Center. Then explore the trails, and enjoy the scenic overlook at nearby Ault Park.
Hofbrauhaus Newport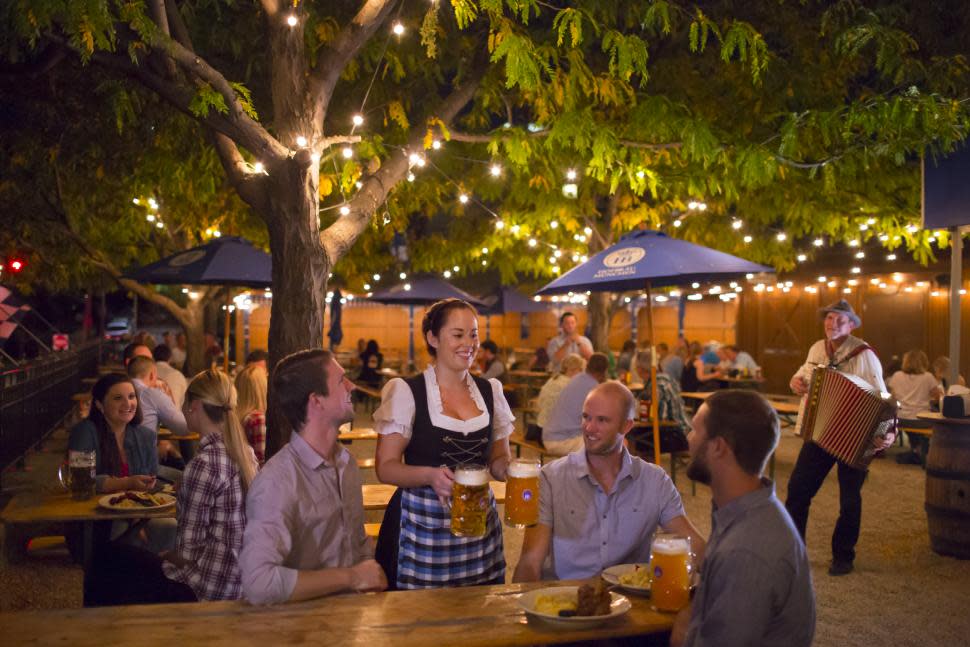 Hofbräuhaus Newport is modeled after the legendary 400+-year-old Hofbräuhaus in Munich, Germany. Enjoy a traditional German meal paired with a Bavarian beer in the lively Bier Hall or in the Bier Garden overlooking Newport on the Levee and the Cincinnati skyline. 
In the neighborhood: Be surrounded by penguins, octopuses, and stingrays at Newport Aquarium. Then take a selfie at the nearby World Peace Bell: the largest, free-swinging bell in the world.
MadTree Brewing Company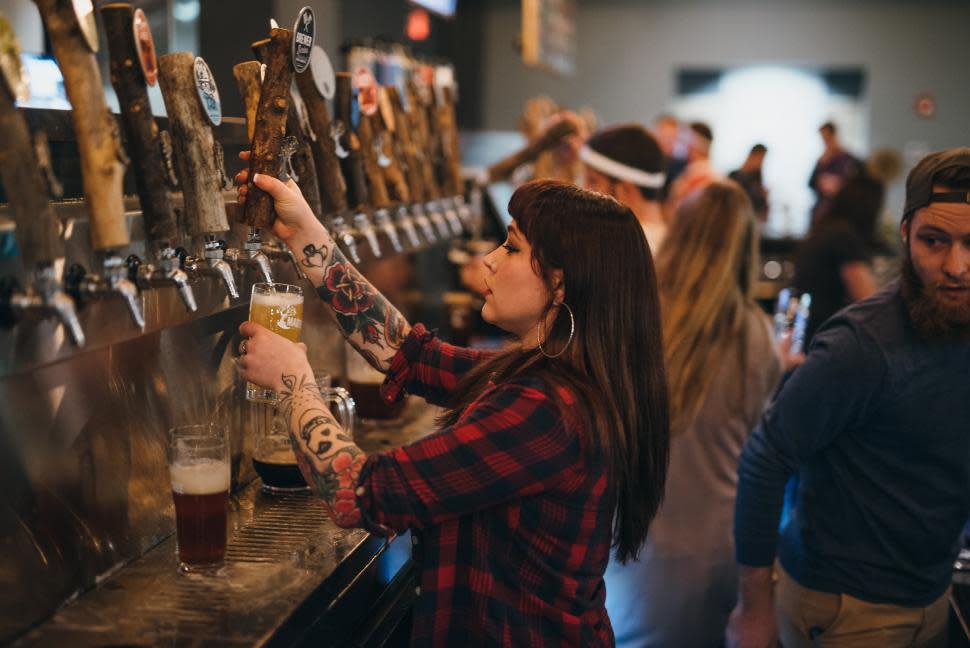 Sip on a freshly brewed beer while enjoying pizza from Catch-A-Fire Cafe at MadTree Brewing Company's (missing listing) massive indoor taproom and outdoor beer garden.
In the neighborhood: Shop 'til you drop, or at least until it's time for happy hour, at Rookwood Commons. Plus, do some star-gazing at the nearby Drake Planetarium & Science Center. 
Rhinegeist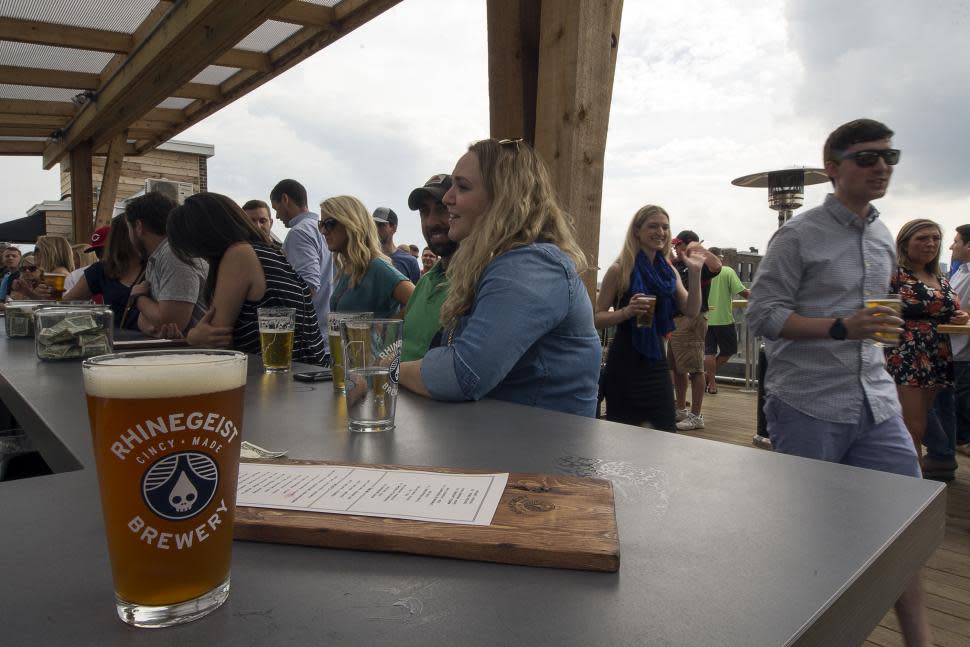 Rhinegeist is a popular local brewery with a large taproom and outdoor rooftop deck. Occupying a historic building, the taproom is well-lit by skylights during the day and has two-story tall columns and interesting artwork adorning the walls. There's also ample space for ping pong, cornhole, and special events. Sip a pint while enjoying the 360-degree views of Cincinnati from the rooftop deck (weather permitting).
In the neighborhood: Grab some food and local goods at nearby Findlay Market, and be sure to leave time for a visit to Betts House–Ohio's oldest brick house featuring the ongoing history and architecture exhibits.
Urban Artifact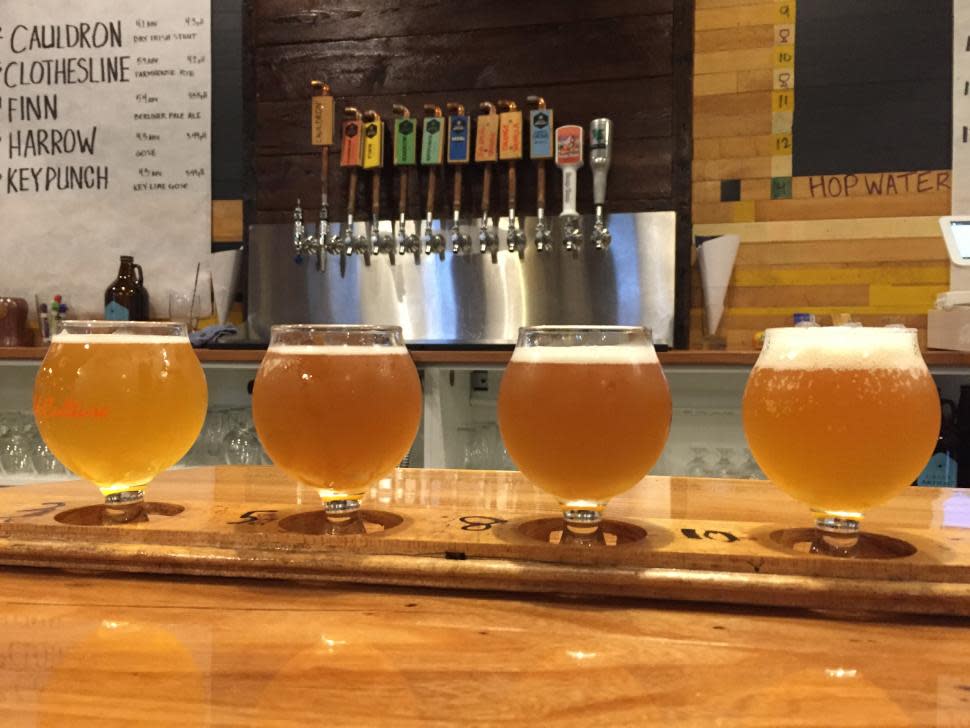 Located in the basement of a former church in Cincinnati's eclectic Northside neighborhood, Urban Artifact brews sour and wild beers, plus offers live entertainment most evenings. 
In the neighborhood: Explore scenic Spring Grove Cemetery by bike, foot, or tram. Then pick up some vinyl at Shake It Records.
West Side Brewing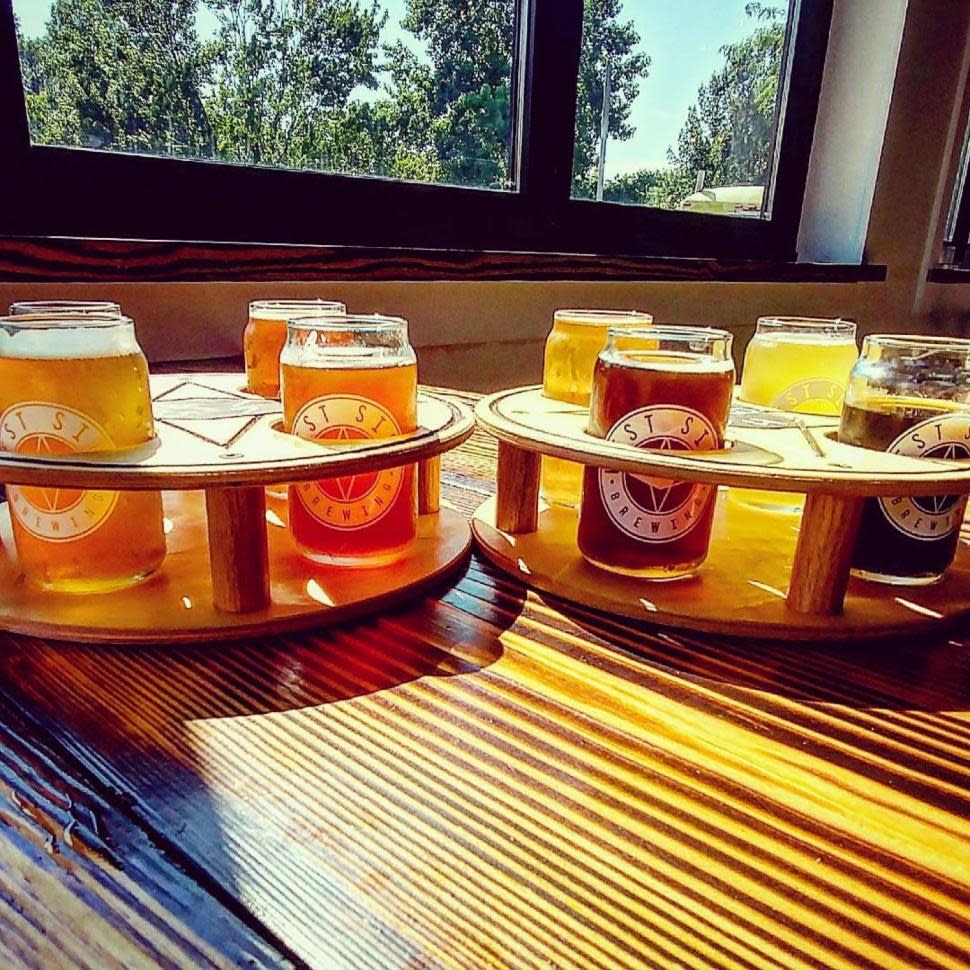 Appropriately named, West Side Brewing is a popular westside hangout that's fun for the whole family with games, TVs, ample tables, and a dozen or more beers and ciders.
In the neighborhood: Explore the trails, green spaces, and arboretum at the nearly 1500-acre Mt. Airy Forest (missing listing). Lace up your shoes and knock down some pins at S&S Western Bowl.
Wooden Cask Brewing Company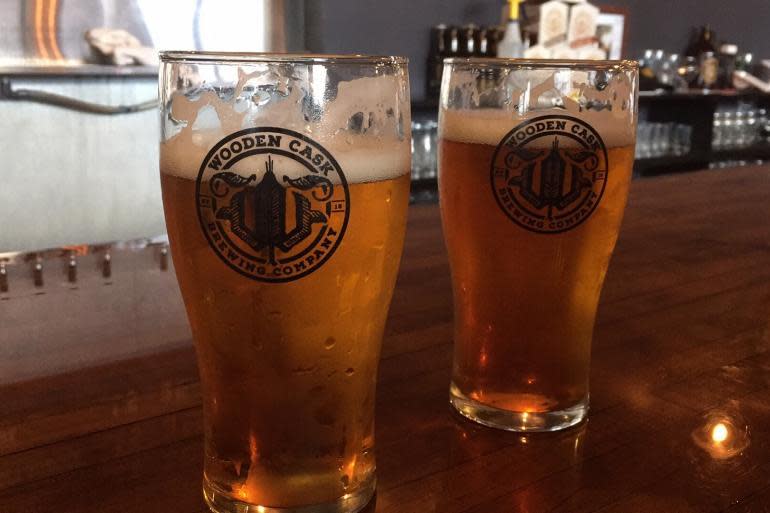 Wooden Cask Brewing Company features a 2,000-square-foot tap room, wood repurposed from six bowling lanes on site was used for the bar top. 
In the neighborhood: The fun and excitement of Newport on the Levee are nearby or you can watch piano players battle at the Gangsters Dueling Piano Bar.
Cocktails and wineries in the Cincy Region
Not in a beer mood? Check out one of these hot spots for cool cocktails around the region.