Breweries in Cincinnati and Northern Kentucky are committed to making themselves a destination. If you're looking for a place where families and friends can hang out all afternoon turning happy hour into a full-blown play date–check out these Cincy breweries.
Bircus Brewing Company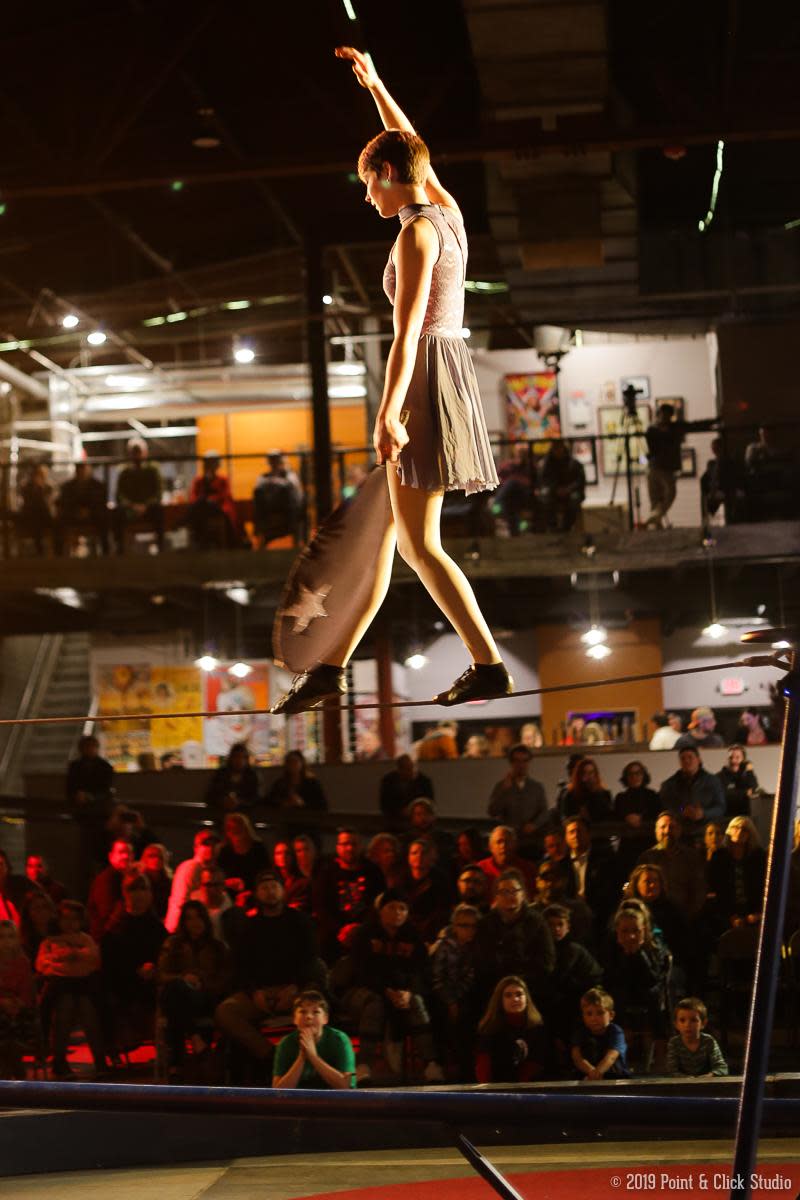 At Bircus Brewing Company big-top entertainment is balanced with show-stopping brews. Trapeze artists, fire jugglers, keg-walkers, and more perform alongside weekly food trucks, vintage vinyl nights, and an outdoor patio. You don't need a ticket to enjoy the sights, sounds, and surreality of this beer-boosted circus stop, brought to life by the founder of Circus Mojo and a former Ringling Bros. clown.
Brink Brewing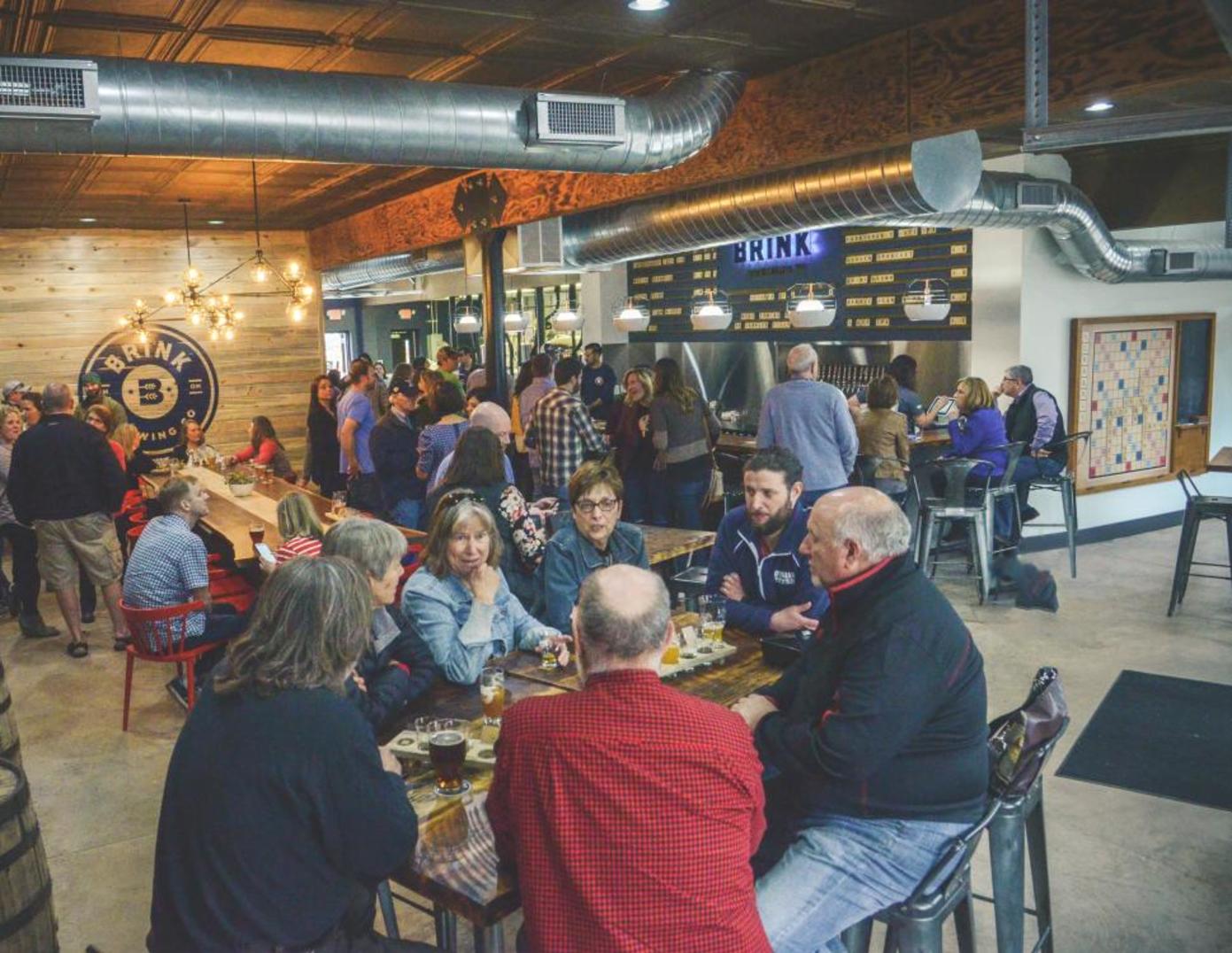 Life-sized Scrabble? Yes, please. Brink Brewing has a dog-friendly patio, plus a dedicated Kids Corner with full-blown art supplies and games galore. Trivia Tuesdays, rotating food trucks for special events, and a handful of nearby neighborhood restaurants that deliver to the brewery or offer carry-out fill-out the fun.
Fifty West Brewing Company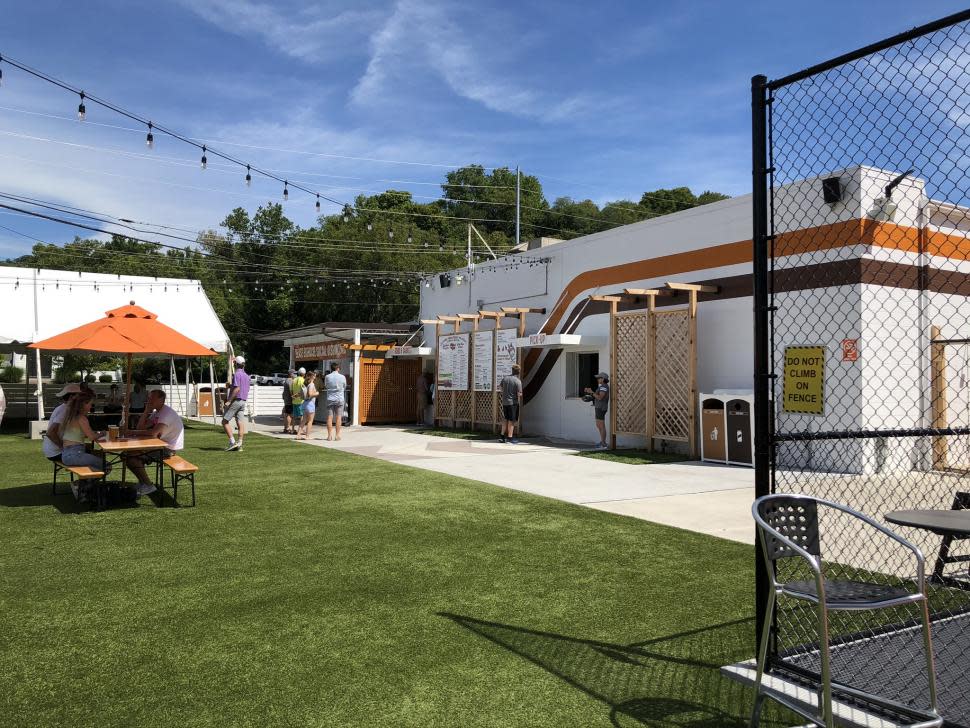 Fifty West Brewing Company offers a wide-open space for pure adventure and outdoor fun at its Burger Bar and Beer Garden. Take your pick from sand volleyball courts, cornhole, running clubs, live music, family games, gourmet roadside grill, and more. What kid doesn't love digging and playing in the sand? Plus, an on-site canoe and kayak livery and bike shop connect you directly to the Little Miami River and Trail.
FigLeaf Brewing Co.
FigLeaf Brewing Co. was built to draw families with kids, as the owners have nine among them! Test your brain with Tuesday night trivia or stretch out the weekend with the kids while enjoying a craft beer and a board game, or relax on the covered patio with your pup. The plentiful pizza menu is sure to please everyone in the family.
Sonder Brewing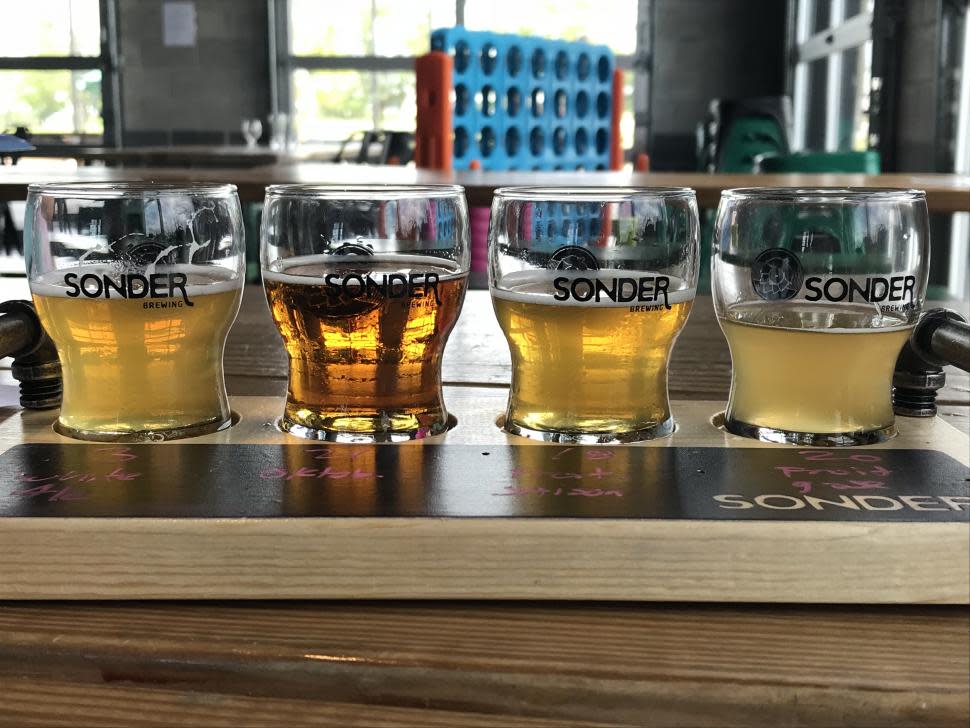 With large picnic-style tables both inside and out, family-friendly Sonder Brewing has space for families, friends, and singles! Adults can enjoy a craft beer from the tap, and kids will love the food options from the on-site BrewRiver Kitchen. (What kid can say no to a freshly-baked chocolate chip cookie?)  Plus, the large turf lawn game area provides entertainment for all ages.
Third Eye Brewing
Grab a delicious bite and unique craft beer with the whole family at Third Eye Brewing. They have a creative chef on staff whipping up dishes like elote waffle fries, soft pretzel sticks, poutine, and more. The taproom is spacious and there's an expansive outdoor patio where you can enjoy the sunshine.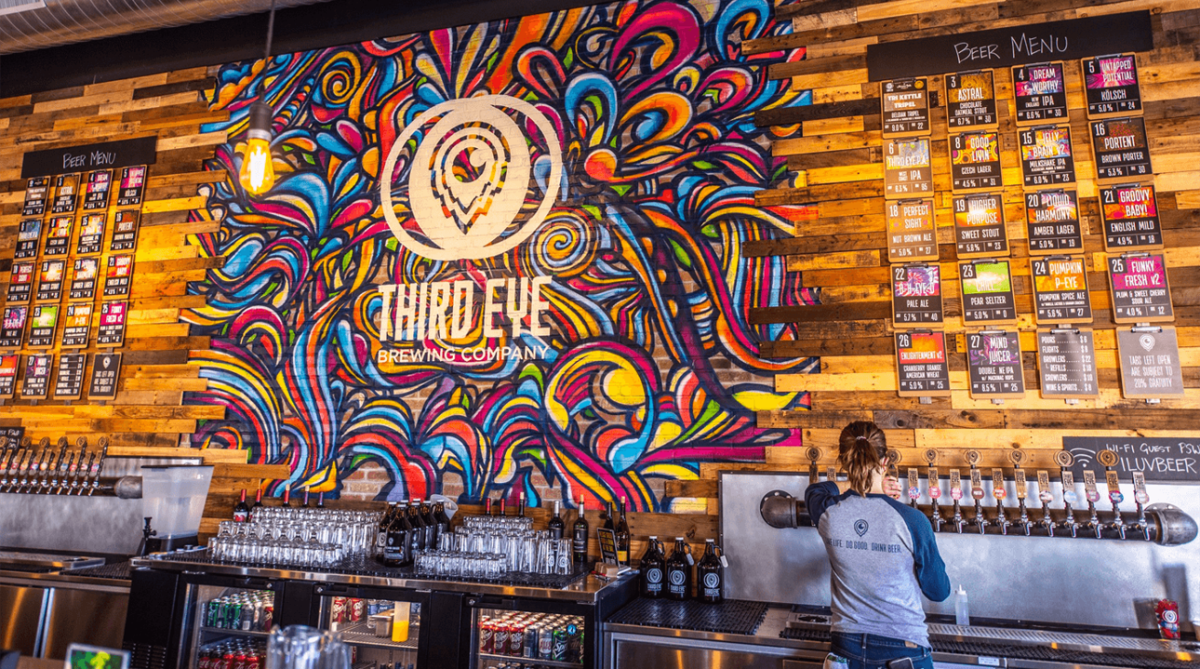 Third Eye Brewing
Swine City Brewing
For a very kid-friendly and dog-friendly brewery–Swine City Brewing is it. Don't miss their massive outdoor patio, unique wraps, and sandwiches from Rock 'n' Rolls Food truck. They often host special events for beer enthusiasts like test batch parties where you can try the latest creations! from the brewing team.
West Side Brewing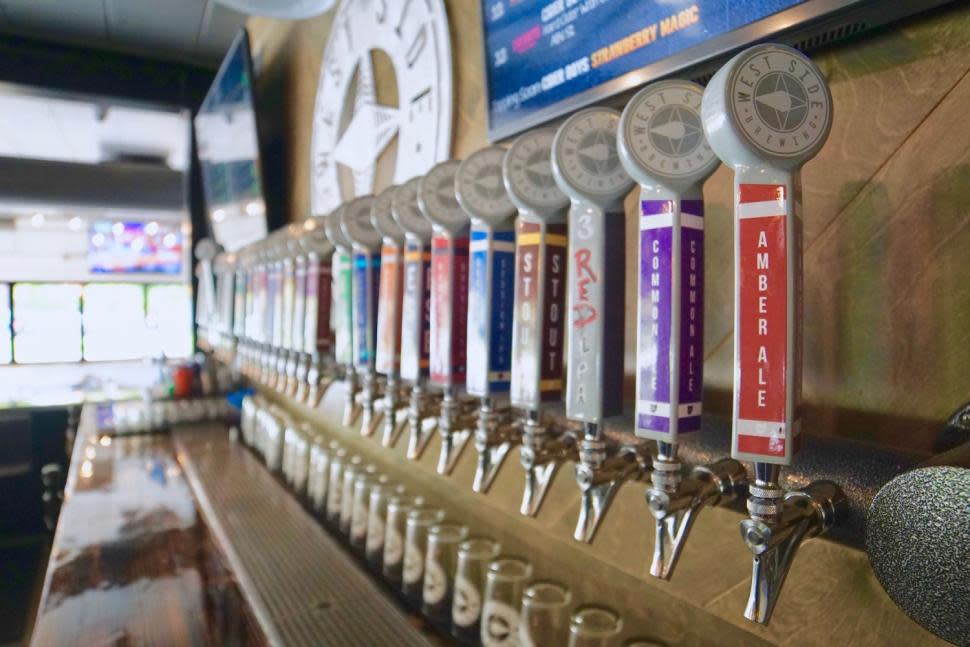 West Side Brewing has new events and food trucks all the time. Sundays rock with Family Fun: free root beer floats, giant Jenga, Rock 'Em Sock 'Em Robots, and Connect 4, to name a few. During the week watch their calendar for trivia, pop-up dinners, and more.
If you're looking for more things to do with kids in Cincinnati, check out these ideas! Want more Cincy craft beer? Check out the full roster of Cincy breweries.