Situated 10 minutes from downtown Cincinnati, Northside is far enough from the hubbub of the bustling city but maintains its energy with breweries, vintage boutiques, a year-round farmers' market, coffee shops, bakeries, a cemetery, and global cuisine. The daisy mural "Northside Bloom" greets visitors to the hip neighborhood. Northside has something for every type of person.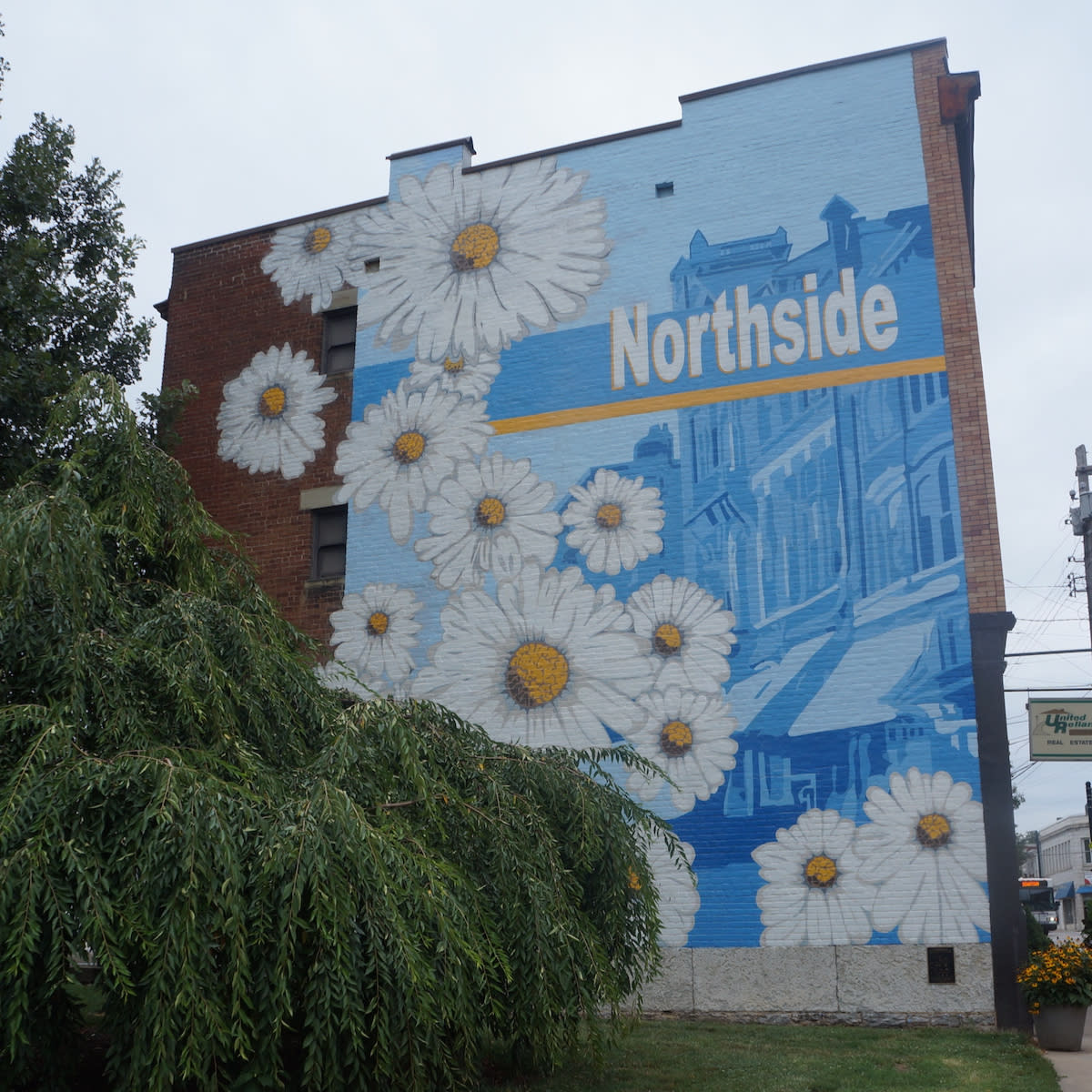 Welcome to the Northside Mural (Photo: Garin Pirinia)
Best hotels and places to stay near Northside Cincinnati
Nearby Northside, hotels nearby like Six Acres Bed and Breakfast. A stay includes a complimentary breakfast and a tranquil environment. About ten minutes from Northside near the University of Cincinnati, The Graduate is a regional chain of boutique hotels. Each Graduate customizes to its location. Since Downtown Cincinnati is a quick trip, consider Downtown's art-themed 21c Museum Hotel and the Art Deco-y Hilton Netherland Plaza.
Shop for records, books, and vintage clothing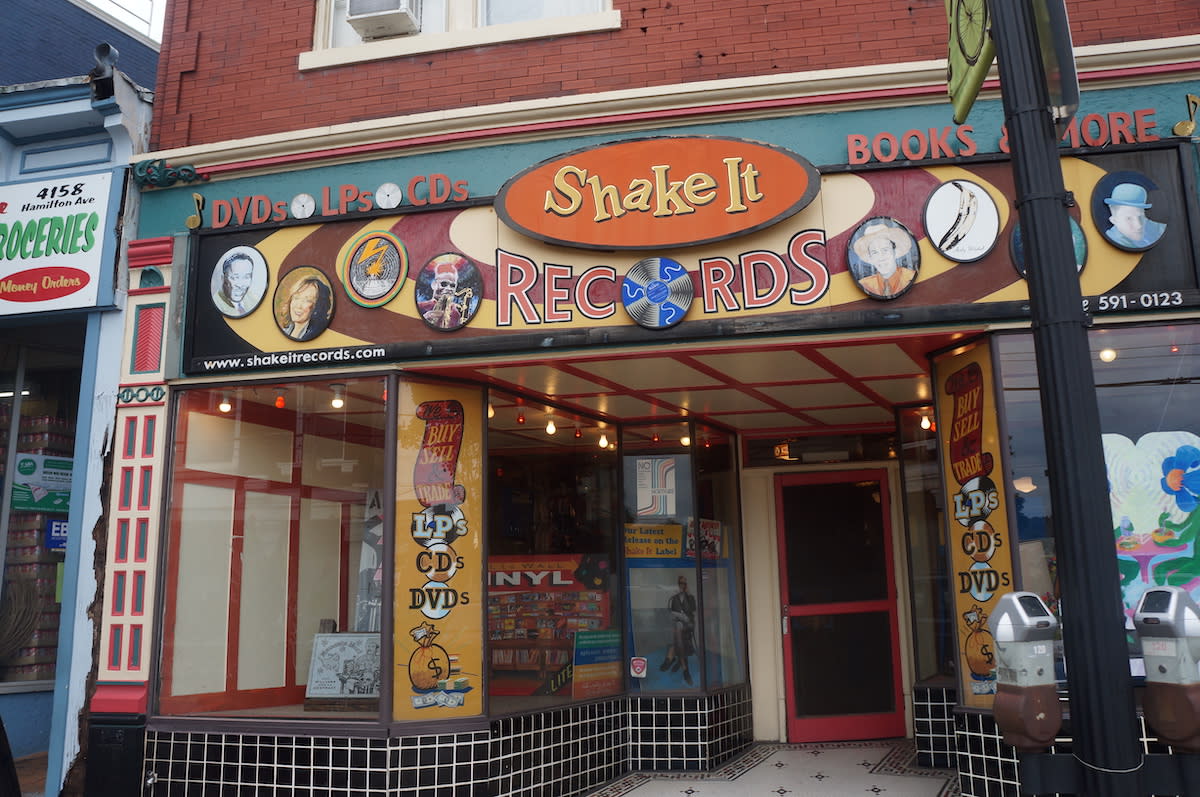 Shake It Records (Photo: Garin Parinia)
For more than 20 years, Shake It Records has anchored Cincy's music scene. Pick up some vinyl, books, and even cassettes. Stroll along Spring Grove Ave. and Hamilton Ave. to find vintage wares at Hi-Bred, Casablanca Vintage, and NVISION, which also does alterations. A block away on Apple St., peruse Downtown Books' selections of local and national titles. Pop into Collective Espresso—it's one of three locations in the city—for a pour-over coffee or an espresso and lemonade beverage. Go next door and purchase vegan pastries at Happy Chicks Bakery. Go a little farther to Sally's Treats and Treasures; they sell gently used kitchen appliances.
Top brunch spots in Northside Cincinnati
You will wake up hungry and thirsty for alcoholic beverages. Since 1967, Blue Jay Restaurant has served the community almost daily with affordable homespun omelets, breakfast sandwiches, and standards in a diner setting.  
On Sunday, Northside Yacht Club—a hybrid bar-restaurant-music venue—serves brunch items like breakfast poutine and breakfast burritos, and strange cocktails like Gatorpagne—half Gatorade, half champagne. Make sure you finish off brunch with a peanut butter-infused tequila shot.
The Comet is a bar and music venue that offers free shows—check out Comet Bluegrass All-Stars—but it's also a restaurant offering Sunday brunch. The menu rotates, but order shakshuka, quiche, biscuits and gravy, mimosas, and something sweet like crepe cakes.
Top dinner spots in Northside Cincinnati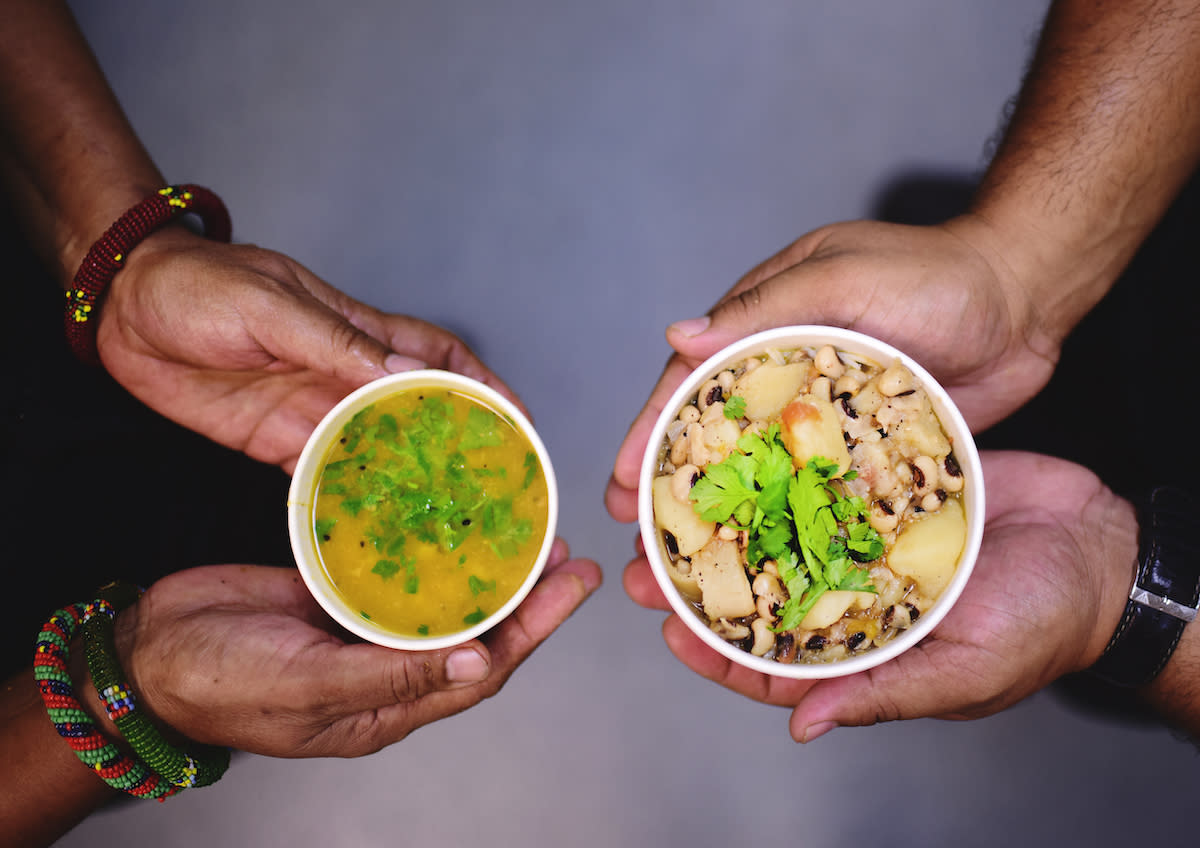 Bridges Nepali Cuisine
Northside is one of the more diverse neighborhoods in Cincy. You can get Senegalese cuisine at Darou Salam and momos at Bridges Nepali Cuisine.
The neighborhood's quite vegan-friendly, too. Try Kitchen Factory's vegan, vegetarian, and gluten-free pizzas. They also have non-vegan options, and a late-night menu.
Tickle Pickle—which has a second location in Fort Thomas, Kentucky—serves rock-themed burgers like Meatallica and Nom Petty, vegan burgers, salads, shakes, and cocktails. Get a side of Fleetwood mac and cheese.
Ruth's Parkside offers an upscale menu of salads, Australian lamb chops, pastas, fish, and pies.
Melt Revival makes healthy, sustainable food for lunch, dinner, and brunch. Order a vegetarian 3-way chili or a turkey burger.
Get your rock-and-roll on at these watering holes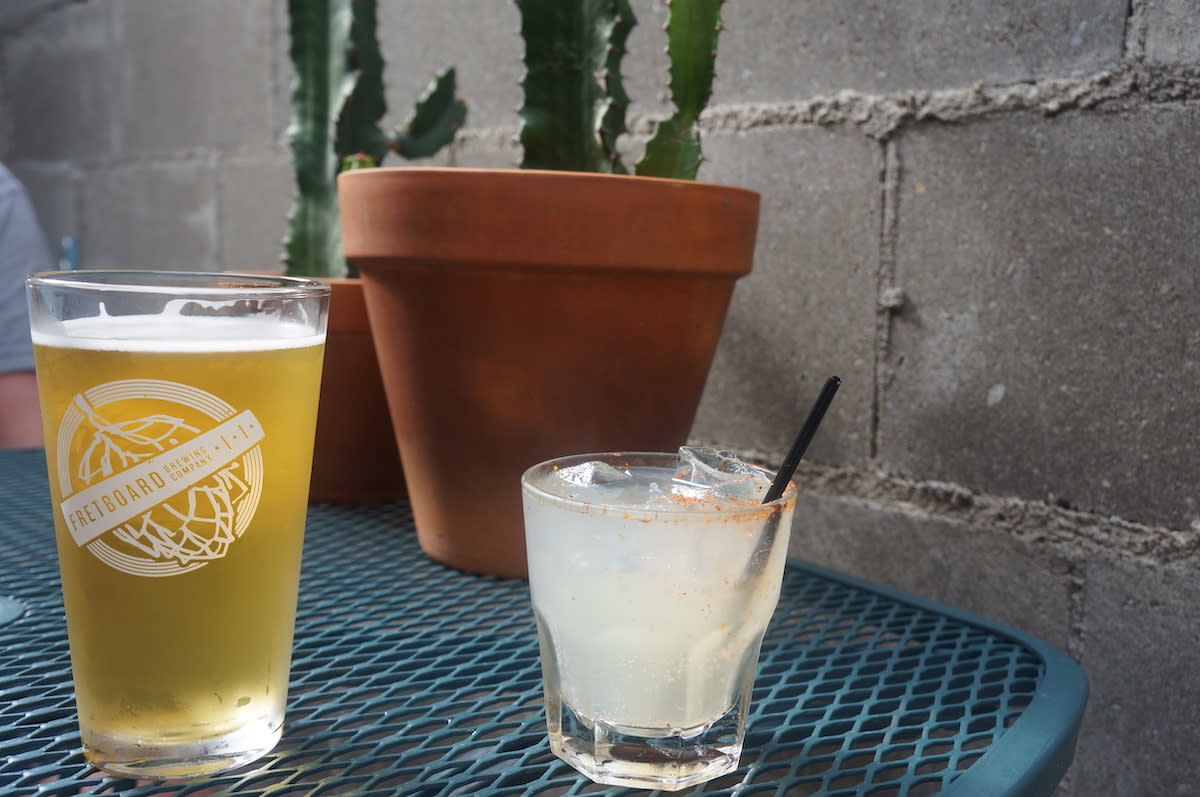 Gulow Street (Photo: Garin Pirinia)
During the July Fourth weekend, the neighborhood hosts the annual Northside Rock 'N Roll Carnival in which local bands perform in Hoffner Park. On the actual holiday, a parade drifts through town. Many musicians live in Northside because of the affordable rent and access to venues like Northside Tavern, The Comet, and Northside Yacht Club. Typically, shows are free at Northside Tavern.
Second Place has the best and cheapest boozy slushies in town. Plus, they have complimentary popcorn and a nice patio for sipping said slushies. The same owners also own The Littlefield, a cocktail bar that sometimes serves food.
Gulow Street has a weekday happy hour and on Tuesdays offers a burger and pint deal. Urban Artifact brews fruited beers inside a church and is one of the most eclectic and fantastic breweries in town. Walk across the street to a second brewery, Humble Monk Brewing Co. They specialize in Belgian-style brews. For more beer options, visit Higher Gravity bar and bottle shop. If wine's more your thing, stop into The Loon and order natural wines, and buy a few to go. End the night at two LGBTQ-friendly spots. Get a cocktail and watch a drag show at Good Judy's, and sing karaoke or dance to a DJ set at Tillie's Lounge.
Pay your respects at Spring Grove Cemetery and Arboretum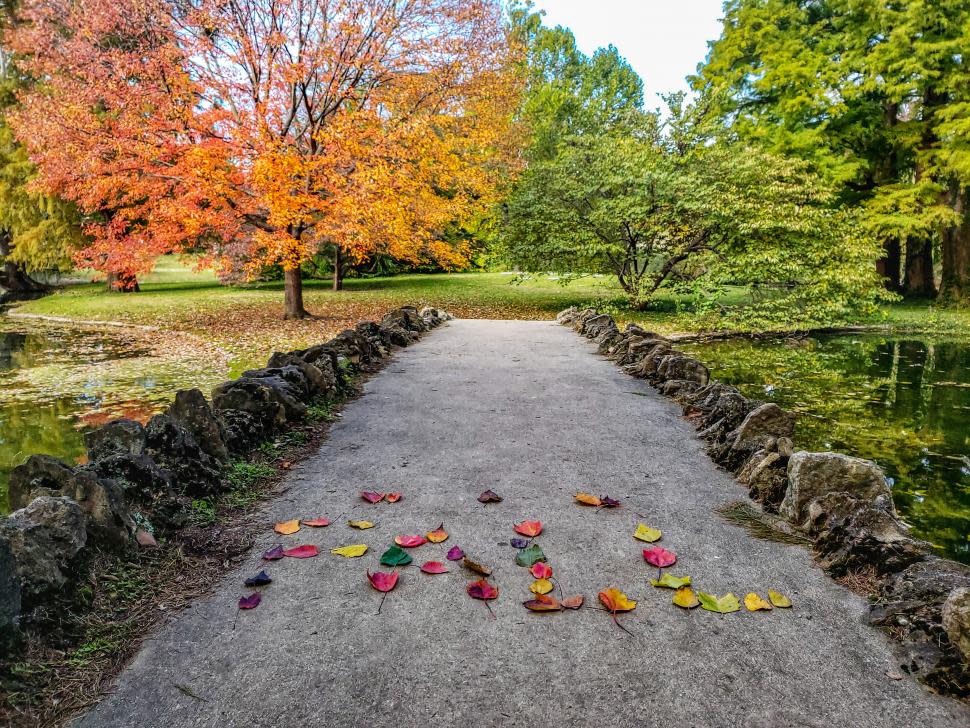 Spring Grove Cemetery and Arboretum in the fall (photo: Abby Erwin)
Established in 1845 and with more than 700 acres, it's one of the largest cemeteries in the U.S. It might seem strange to hang out in a cemetery—it's quiet!—but Spring Grove features several ponds, gardens, weeping willow trees, and ancient tombstones. Nearby, take a peaceful hike through Parker Woods Nature Preserve or Buttercup Valley Preserve. 
Escape downtown and explore the most idiosyncratic neighborhood in Cincy. If you're a vegan or beer lover or enjoy thrifting, Northside's filled with fun, affordable offerings.