What to eat, see, and do in Bellevue, KY near Cincinnati
Bellevue, KY is quite possibly one of the cutest towns in the Midwest. It has recently started booming with new shops and restaurants, making it a perfect and affordable town to stay in or visit while exploring the Cincy Region. Its location with easy access to Interstate 471 makes it just a 10-minute drive to downtown. Plus, its new open-container entertainment district means visitors can hop from bar to bar and shop to shop with an adult beverage in hand!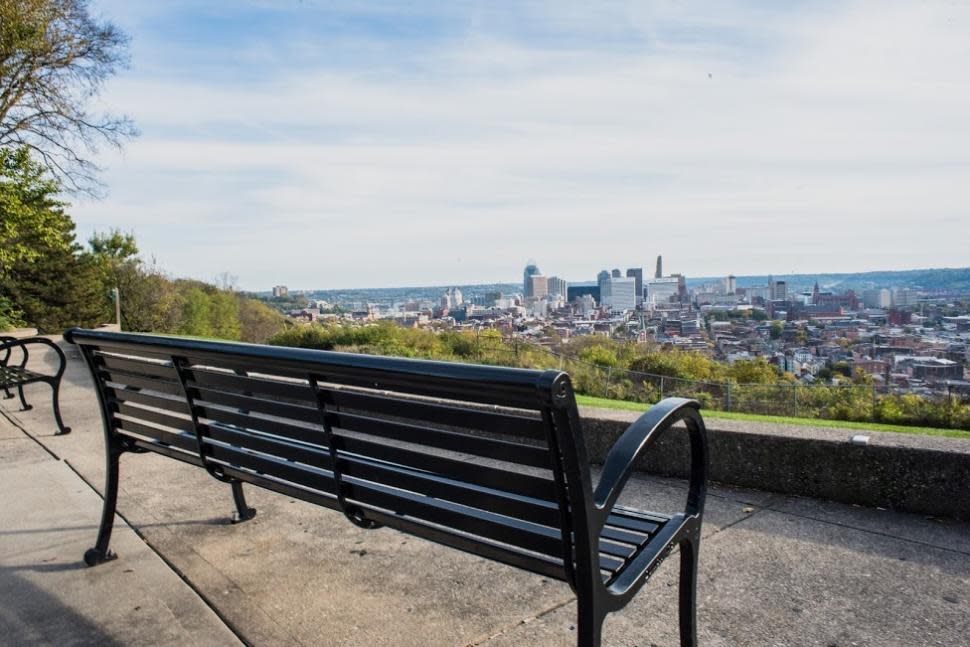 Bellevue Hill Park (photo: Louis Rideout)
If you need any more convincing to add this quaint town to your itinerary, we've compiled a list of the must-try restaurants and the best things to do in Bellevue, Kentucky that will take any day from ordinary to extraordinary. 
Best diners and breakfast restaurants in Bellevue, KY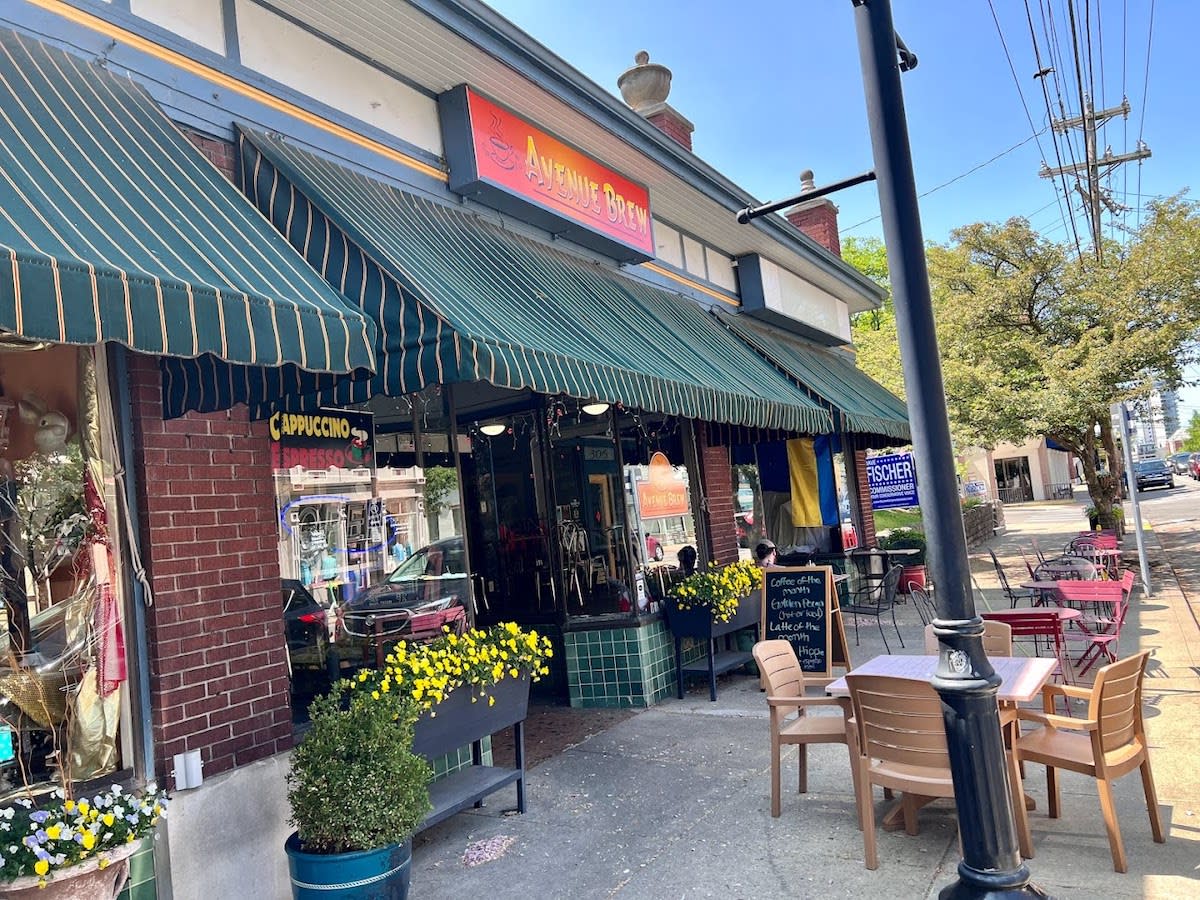 Avenue Brew's patio (photo: Jenny Infosino)
The most important meal of the day can be enjoyed at several of Bellevue's nostalgic diners. Avenue Brew diner and coffee shop has been serving locals for years. They offer a surprisingly extensive menu and feature an adorable wall of "Brew Babies" dedicated to the town's newest citizens. 
Bellevue Bistro is another perfect breakfast, brunch, or lunch spot in town. The French toast comes highly recommended, as does the grilled goetta (pronounced "getta"). This local sausage specialty is a must-try for all visitors.
Find the best shopping along Fairfield Ave. in Bellevue, KY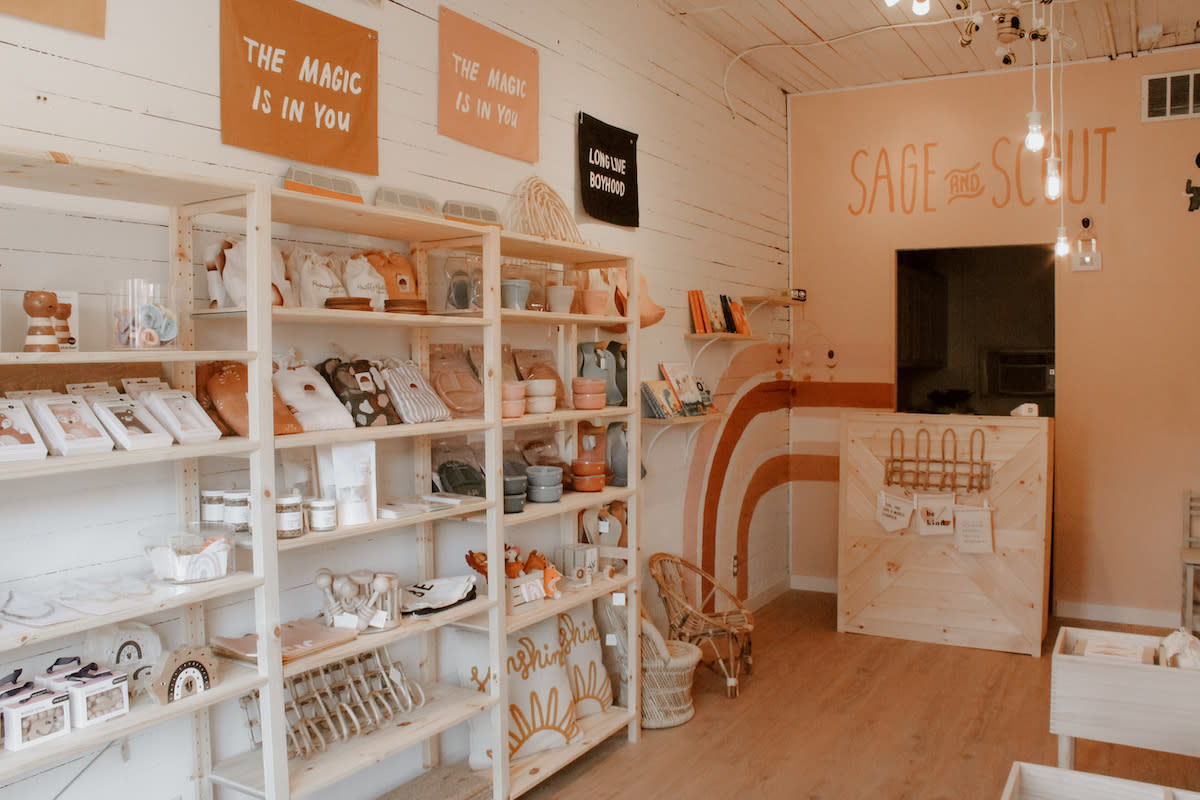 Shopping at CODA Co. (photo: CODA Co.)
Once you're properly fed, it's time to enjoy all the best things to do in Bellevue, KY, like exploring the shops along the town's main strip. Splendid Things is a hidden gem for unique clothing and jewelry located directly next to Avenue Brew. As you continue down Fairfield Ave., you'll come across Twice as Nice Antiques and More. They have some incredible finds for anyone interested in rare and vintage items. Be sure to give yourself enough time to browse because it's very easy to get lost in this maze of a shop! 
Consider stopping for an afternoon pick-me-up at Mrs. Teapots Tea Room for a snack and high tea as you stroll. This Bellevue staple has been providing tea service in the city for more than 17 years! Beloved by locals and visitors alike, Mrs. Teapots will fill your heart with enough warm fuzzies to carry you through the rest of the week. 
Located directly next to Mrs. Teapots, you'll find Le Sorelle Boutique, full of kitschy gifts, funny trinkets, and surprisingly great clothing options. Then, end your exploration of the Bellevue Shopping District with CODA CO. home goods and a visit to Schneider's Sweet Shop. Schneider's has been family owned and operated since the 1930s and stands by their promise to provide "old-fashioned quality and freshness" with their tried and true recipes. 
Where to go for dinner in Bellevue, KY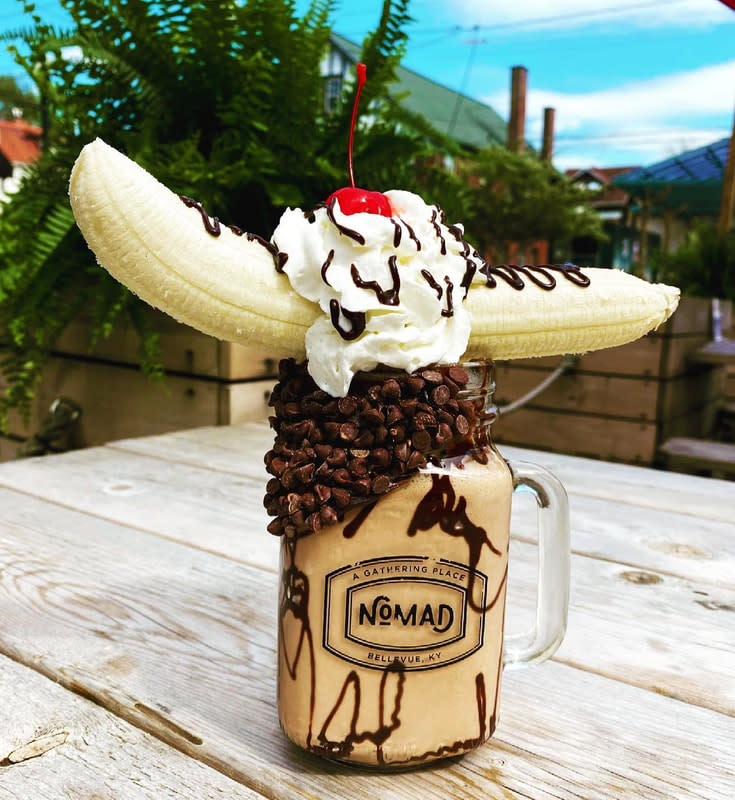 Nomad (photo: Nomad Bellevue KY)
After a full day of shopping, it's time to refuel with something yummy for dinner. 
Best bars and nightlife in Bellevue, KY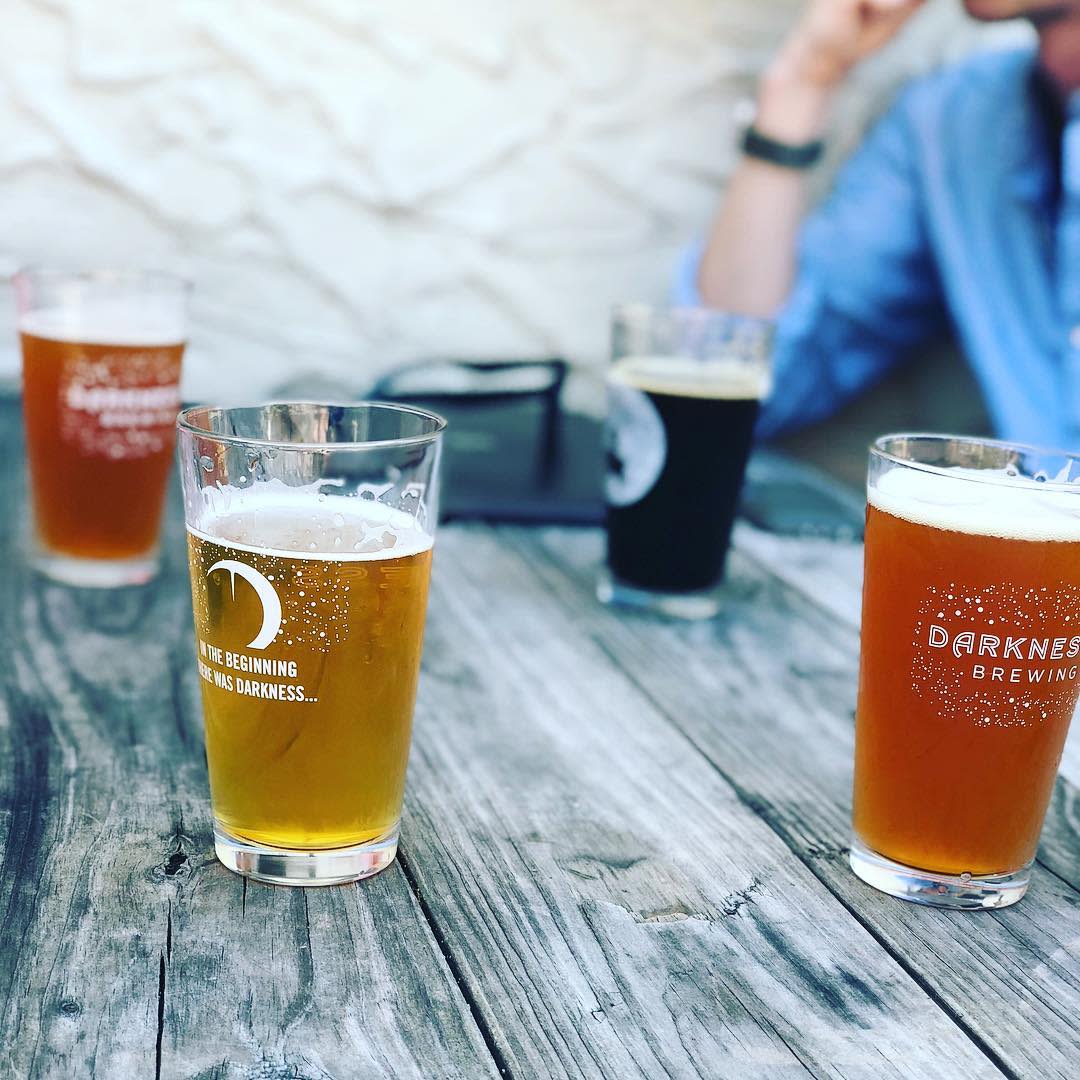 Darkness Brewing (photo: @cincinnatiwebtec)
Bellevue's impressive bar scene can certainly keep up with Cincinnati's. Almost all of the bars are conveniently located on Fairfield Ave., making it easy to walk from place to place without needing a car or map.
Darkness Brewing offers unique craft beers created by people who love what they do. They specialize in dark, experimental beers and constantly update what's on tap. Their food truck is also open for dinner until 9 PM Wednesdays and Thursdays and 10 PM on Fridays and Saturdays. Darkness is a must-visit for any beer lover. 
Three Spirits Tavern is a gastropub with an impressive bourbon selection and a killer old-fashioned to match. Anyone looking to learn more about Kentucky's favorite liquor will find knowledgeable staff and a competitive price point at Three Spirits. 
Danyelle's Bellevue Tavern is the place for friendly faces and conversations. Come for one drink and stay for a couple of hours playing pool, enjoying the patio, or chatting with Keith, the bar's notoriously hilarious owner. 
If you're up for straying off Fairfield Ave., make the quick walk to The B-List for a late-night beverage with that cozy hometown-bar feeling. You'll be greeted with great prices and a chill atmosphere. Note that The B-List is smoker-friendly after 10 PM, which is awesome for some but not for all, so do take that into consideration before visiting!