Find free things to do in the Cincy Region
Having fun in Cincinnati is easy without spending a dime. Whether you're looking for an outdoor adventure or want to enjoy art at one of the many free museums around the Cincy region, this list of free things to do in Cincinnati is full of options to keep you busy while minding your budget.
Discover Cincinnati's iconic outdoor views and places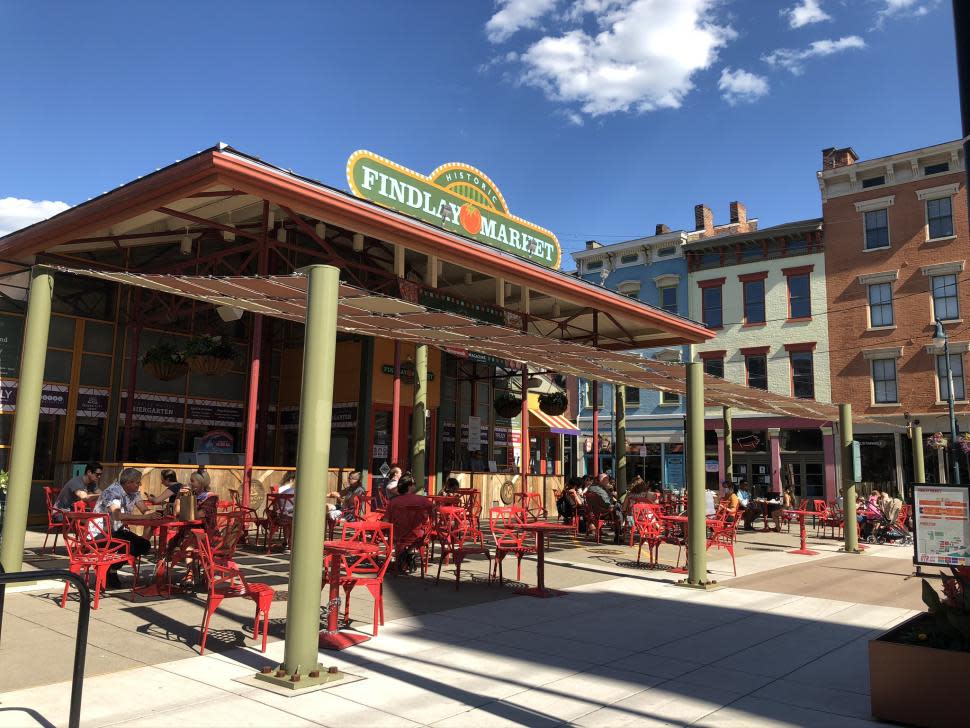 Findlay Market - Visit Ohio's oldest continuously operated public market, shop gourmet goodies in vendor booths, grab a locally crafted beer in the beer garden, or simply enjoy a stroll through this bustling historic market. Findlay's guided tours are an affordable way ($5) to learn more about the market's history. Enjoy tasty bites along the way if you choose Findlay's "Tour and Treat" package ($10).  
Goebel Park's Carroll Chimes Clock Tower - This historic German-style clock tower displays a mechanical puppet show of the Pied Piper on the hour, April through December.
World Peace Bell - Visit the largest free-swinging bell in the world whose powerful tone resonates as a majestic symbol of freedom and peace.
Cincy parks with a view  - Explore one of these six parks around the region and snap some Insta-worthy photos of the Cincinnati skyline, Ohio River, and peaceful landscape.
Explore free historic tours and sites in Cincinnati and Northern Kentucky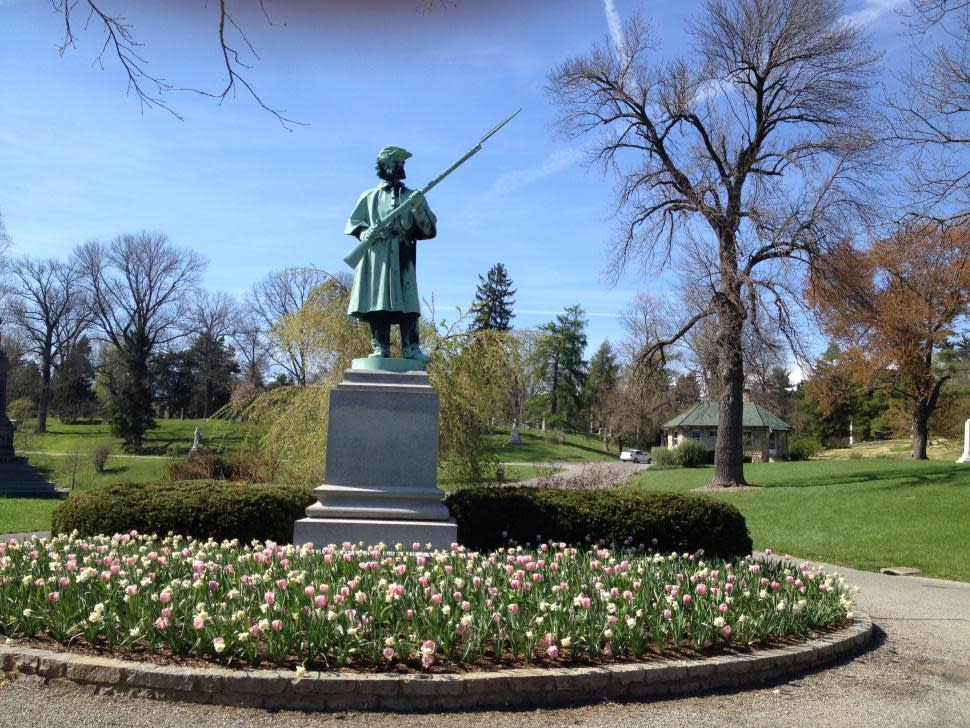 Big Bone Lick State Historic Site - The region's prehistoric past was captured in what was once land covered by swamps in Northern Kentucky. View Ordovician fossils, Ice Age mammal bones, Native American artifacts, and more in the museum.  Bring the whole family for a day of hiking, and be on the lookout for wild bison that still roam the area.
William Howard Taft National Historical Site - Tour the house in which the former president and chief justice were born, and learn about his life, career, and family.
Riverside Drive Statue Tour - Walk the Northern Kentucky riverfront for photo ops with all seven of the bronze statues of historical figures along Riverside Drive. Statues include Daniel Carter Beard, founder of the Boy Scouts, and John A. Roebling, architect and namesake of the iconic Roebling Suspension Bridge.
Spring Grove Cemetery and Arboretum - This National Historic Landmark, chartered in 1845, is the second-largest cemetery in the United States. Drive or walk through this majestic venue and be awed by the history, architecture, and horticulture.
Find free family-friendly fun in Cincy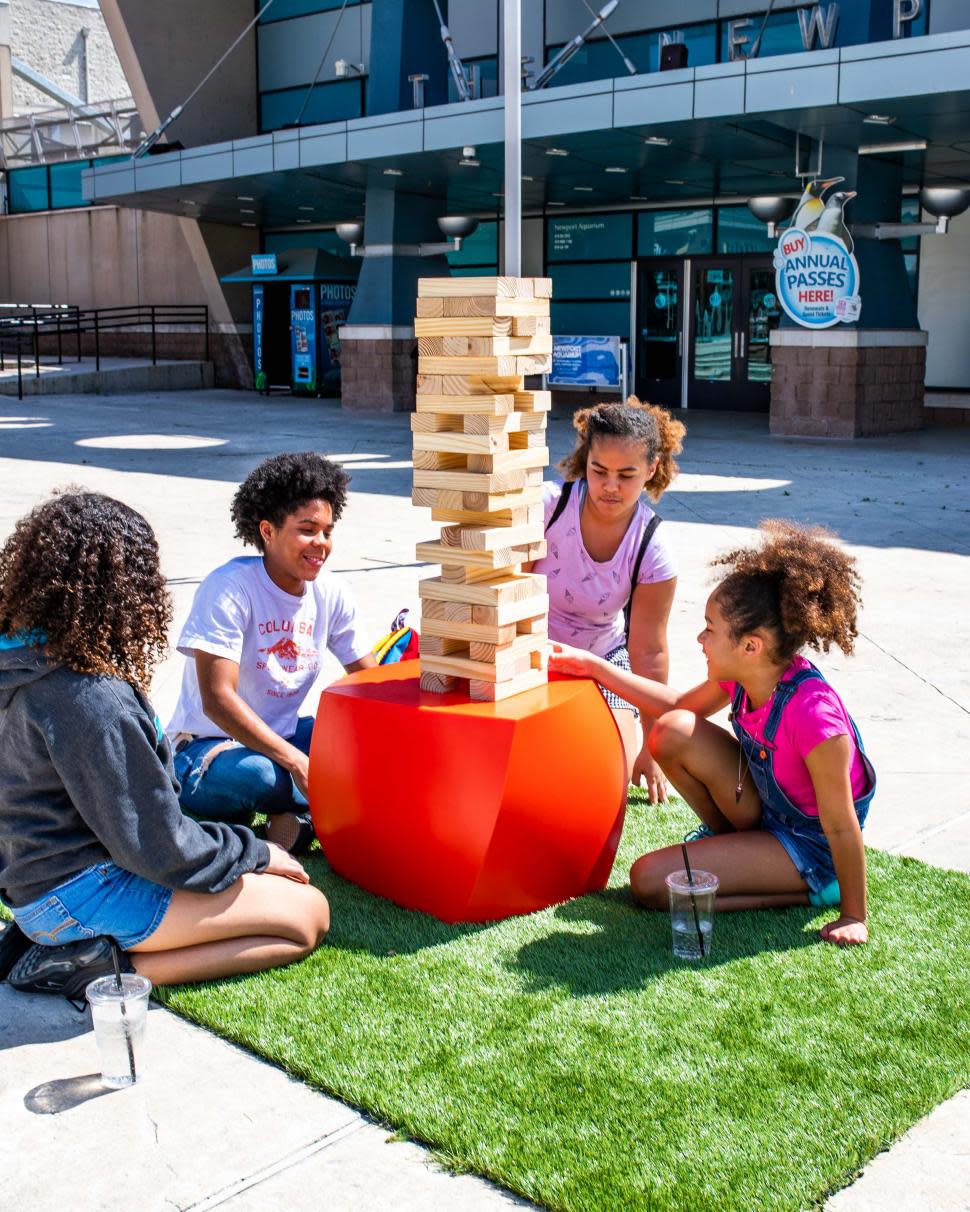 Newport on the Levee - Bask in the sun at Bridgeview Box Park with drinks, take-out vendors, and panoramic views. This riverfront destination features shopping, dining, and amazing views of the river and Cincinnati skyline. Enjoy live music on select evenings throughout the year.
Smale Riverfront Park - Enjoy the sunshine and river breezes at this 45-acre park along the Ohio River in downtown Cincinnati. Kids will love all the playground activities, including slides, rock climbing, a giant foot piano, and misters and fountains to cool off on a hot summer day.
Fountain Square - From live music to salsa dancing to festivals to markets, there's always something fun happening in the heart of downtown Cincinnati at the Square! Or just enjoy a leisurely lunch or a Graeter's ice cream cone in the sunshine during the warmer months. Even when the temperature drops, you can enjoy football tailgating, holiday events, and the Fountain Square Ice Rink (there is a fee for ice skating and bumper cars). 
Washington Park - This park right across the street from the historic Music Hall features an event lawn, a playground for kids, interactive water features, a bandstand gazebo with live musical acts, a dog park, a full-service bar, and more. It's great for hanging out, enjoying a picnic, or participating in free programs like movie nights, live music, kids' activities, and special holiday events.
Visit art museums with free admission in Cincy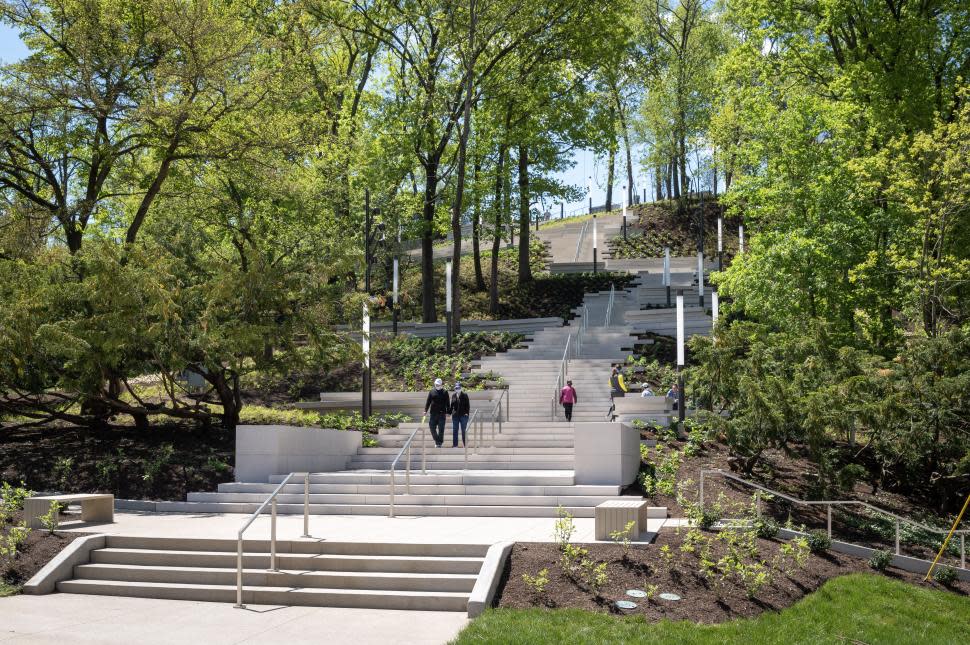 Cincinnati Art Museum - Explore more than 67,000 objects spanning 6,000 years with art from around the world at the Cincinnati Art Museum. The permanent collection includes unique pieces of Cincinnati's own art history including pieces of Rookwood Pottery and paintings from the city's "Golden Age". Plus, experience the outdoor Art Climb steps featuring a light installation and sculptures. There are so many reasons locals and visitors love the Cincinnati Art Museum.
Contemporary Arts Center - The Contemporary Arts Center features rotating exhibitions of contemporary art in an internationally-renowned landmark designed by world-famous architect Zaha Hadid. Let your kids' imaginations run wild and create their own masterpieces in the new zero-waste art lab in the Creativity Center.
Taft Museum of Art (Free on Sundays) - This National Historic Landmark was home to the half-brother of President William Howard Taft. (President Taft accepted the nomination for U.S. president underneath the house's portico.) It now features works of art by Rembrandt, Goya, Gainsborough, Whistler, Sargent, and more. 
21c Museum Hotel - This art gallery is open 24 hours a day, seven days a week showcasing contemporary art in a restored historic building in downtown Cincinnati. Go ahead and splurge on a craft cocktail at the chic Cocktail Terrace rooftop bar with the money you saved on free admission!
The Carnegie - Northern Kentucky's largest and only multidisciplinary arts venue, The Carnegie houses five art galleries in addition to theater and education classes. 
Weston Art Gallery - Located inside the Aronoff Center for the Arts, this gallery showcases emerging and professional artists in galleries on two levels with 3,500 square feet of exhibition space. And you're just feet away from dining and shopping in the heart of downtown Cincinnati.
PLUS: Check out local art galleries during Final Fridays at the Pendleton Art Center. You can experience the area, enjoy great art, and even meet some artists! Or take a self-guided tour of the ArtWorks Public Art and Murals found all around the region.
Ready to plan your Cincy trip? Find special events, places to stay, special offers, and more!