Mt. Echo Park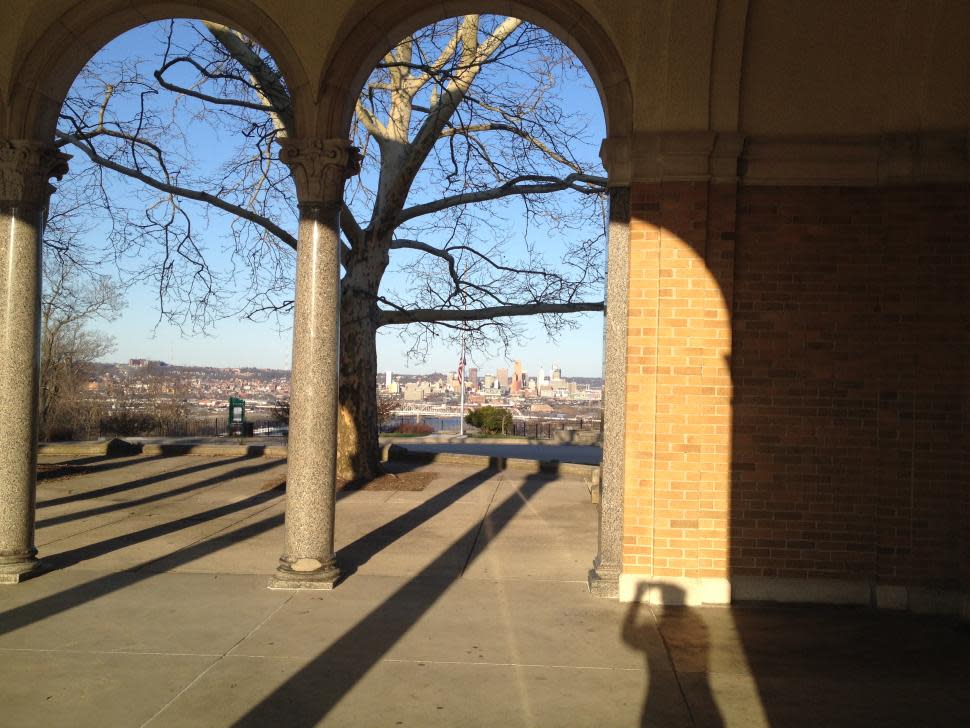 For a West Side vantage point, take a 10-minute drive west of downtown to
Mt. 
Echo Park. The overlook here offers a sweeping view of downtown, the Ohio 
River and Kentucky's riverside hills. While you're there, stop by the unique Frank 
Lloyd Wright–inspired shelter supported by two massive stone chimneys at its 
center.
202 Crestline Dr., East Price Hill
Bellevue Hill Park
This Clifton Heights park used to be the end point for the Cincinnati incline. 
Alas, the incline is gone—but the scenic view remains at Bellevue Hill Park. Other vestiges of the 
past worth seeing are the huge circular concrete cupolas that were installed as 
a festive touch for all the outdoor dance parties once held here. 
2191 Ohio Ave., Clifton Heights
Eden Park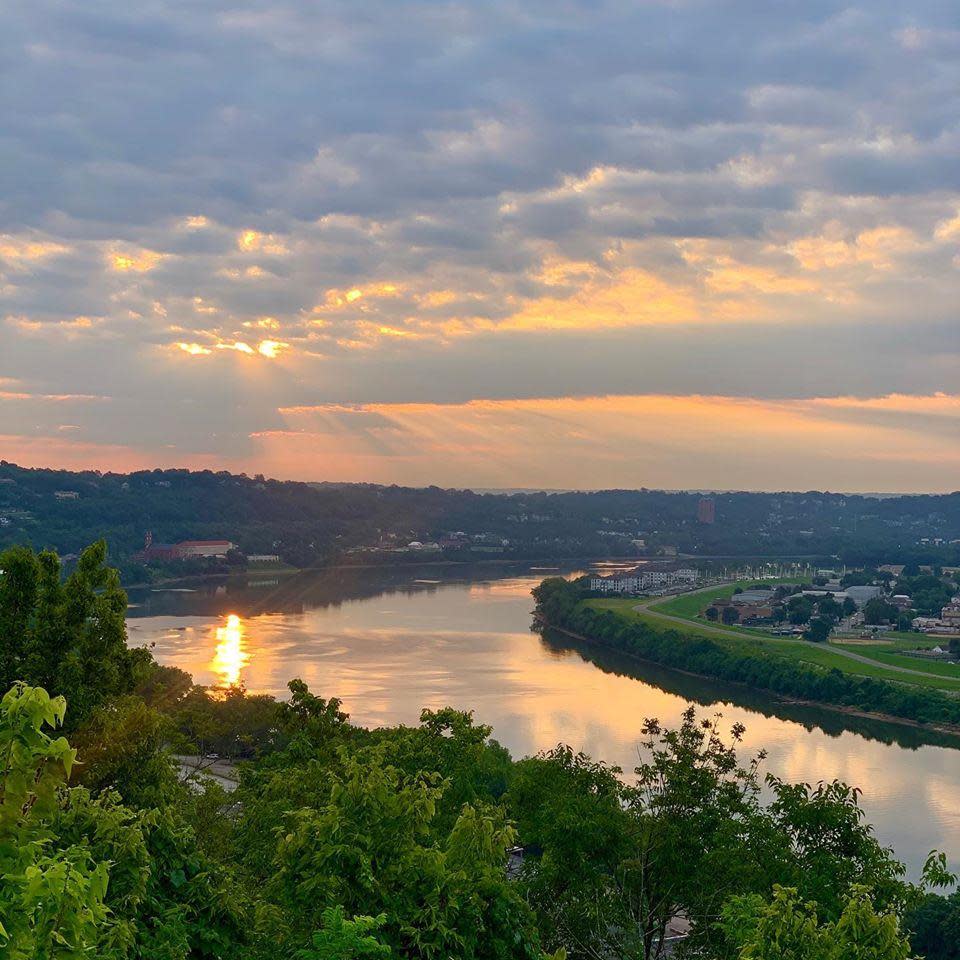 Within its 186 acres, Ede
n Park
houses the Cincinna
ti Art Museum
, Playho
use 
in the Park, Mirror Lake and its 60-foot geyser, a gazebo dating to 1904 and, finally, 
the Twin Lakes. The remnants of an old quarry, these two small lakes with 
their footbridge and surrounding walking paths offer a picturesque view of the 
winding Ohio River.
950 Eden Park Dr., Mt. Adams
Alms Park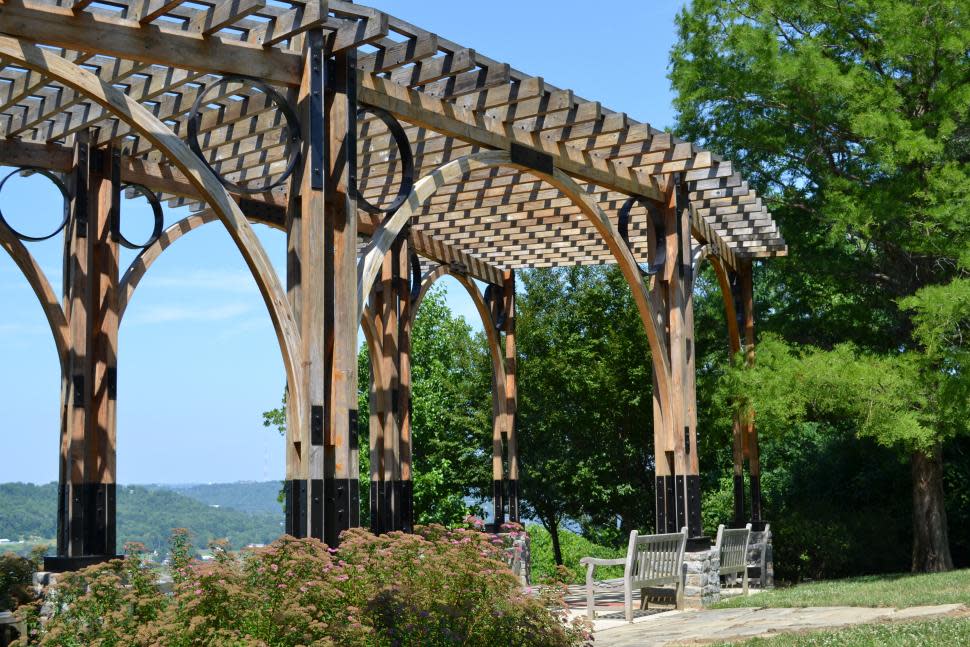 The charming hilltop
Alms Park
offers a sweeping view of the 
very spot where the Little Miami 
River feeds into the Ohio River's 
gigantic bend. You'll also see 
the comings and goings at 
Lunken Airport (many small 
private planes take off and land 
from there), as well as the 
panoramic hills and valleys of 
Northern Kentucky.
711 Tusculum Ave., Columbia-Tusculum
Smale Riverfront Park
From this lush and lovely park 
that follows the curves of the 
Ohio River on the Cincinnati 
side, you get an up-close-and-personal 
view of downtown 
Cincinnati as well as Newport 
and Covington, Kentucky, across 
the river. Smale Riverfront Park is a truly memorable 
spot that will leave you with 
plenty of Instagram-worthy shots 
(hint: snap at least a few of the 
Roebling Bridge, the first suspension 
bridge in the country). 
West Mehring Way, downtown Cincinnati
Devou Park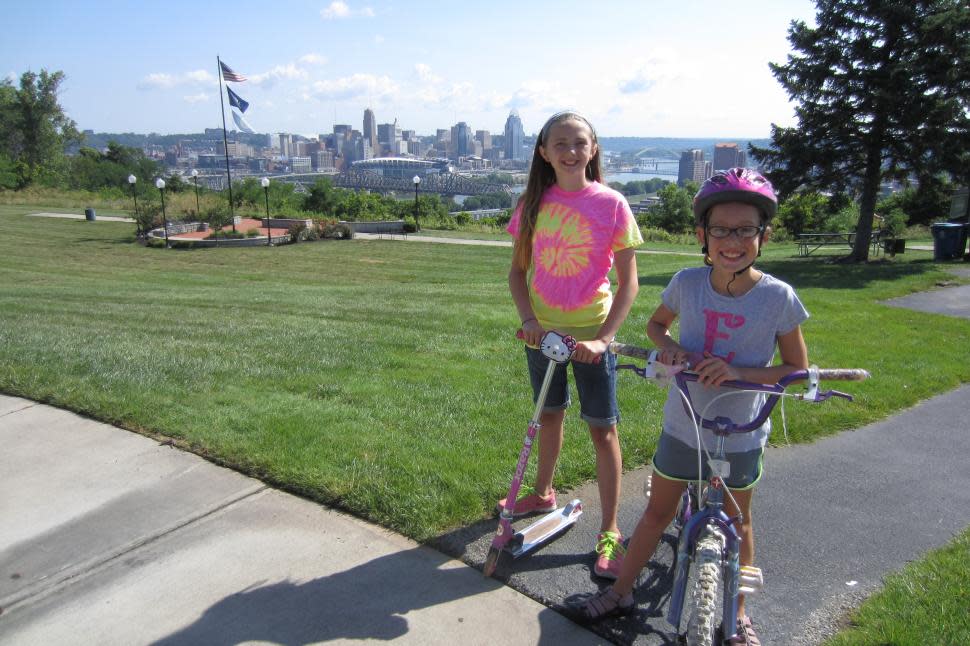 Drive over the river and up 
a curving Covington road to 
glimpse the Cincinnati region at her 
absolute best from Devou Park. From this high 
vantage point, you get a sweeping 
view of the entire city skyline, 
end to end, with the tranquil 
Ohio River in the foreground and 
the park's pretty greenery framing 
the scene. It's a picture that 
practically takes itself.
790 Ark Lane, Covington, Kentucky
Written by Jessica Gordon.