17 must-visit Cincinnati and Northern Kentucky restaurants for foodies
When you think of the Cincy Region, you're probably thinking about chili, southern comfort food, beer, and bourbon. Those are all delicious morsels of Cincinnati's eclectic food scene, but there is so much more! Whether you're in town for house-made pasta, carefully crafted baked goods or a brunch that will blow your mind, here are some of the hottest restaurants in Cincinnati and Northern Kentucky for foodies to check out.
Mazunte and Mazunte Mercado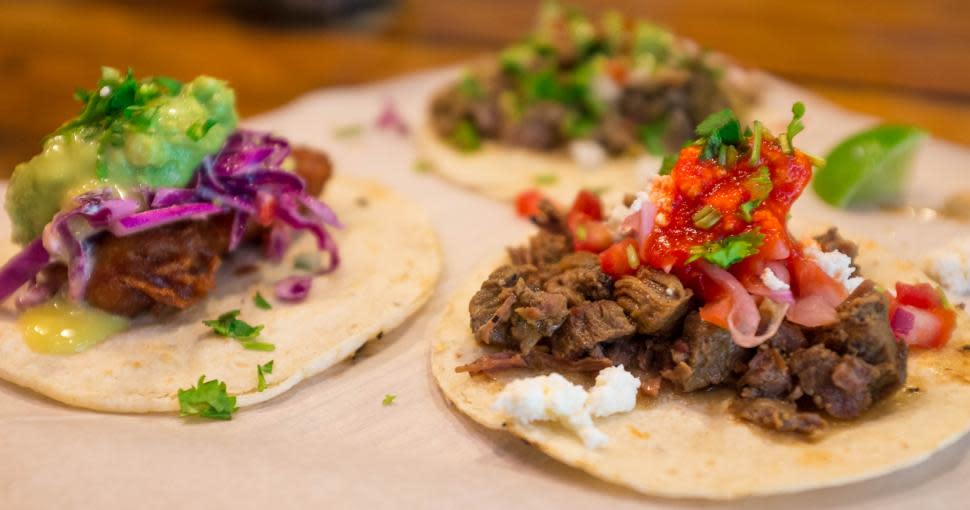 Mazunte (photo: Cincinnati Nomerati)
In 2010, Mazunte owner and founder Josh Wamsley was searching for fresh Mexican food the way he wanted to eat it. There wasn't anything close to it locally, so he made a pilgrimage down to Mexico to do all the research he could and bring something unique and flavorful back to Cincinnati. From the fresh tortillas made by an Oaxacan woman recruited by Wamsley to the variety of punchy sauces and fresh ingredients, everything in the restaurant is executed with excellence. Craving a taste of Mazunte at home? Wamsley has built a mercado right up the road at his commissary kitchen, selling prepared meats and the ingredients used every day in the restaurant. Foodies take note: one trip to the mercado means no more scavenger hunting through different groceries around town for specialty ingredients. 
Senate Blue Ash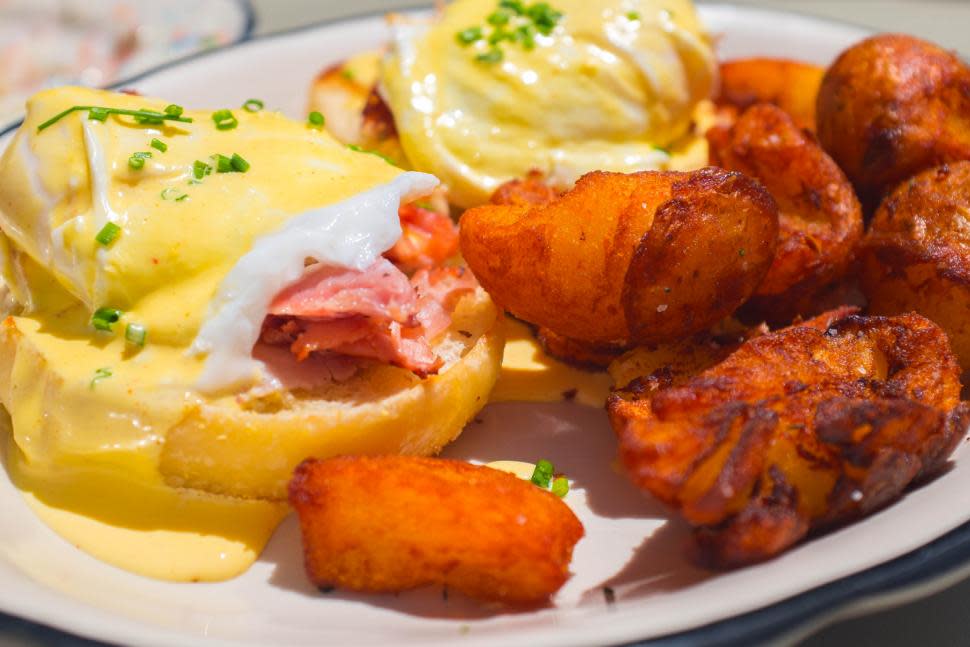 Eggs Benedict at Senate (photo: Cincinnati Nomerati)
One of the restaurants in the Dan and Lana Wright empire, Senate Blue Ash takes advantage of the extra space available in a suburban location. Located within picturesque Summit Park, Senate Blue Ash features a slightly different menu and one of the best brunches around. The space has a cool vibe, a wonderful patio space, and is also kid friendly. The indulgence is definitely worth the trip since you can walk off the inevitable food coma that follows with a stroll through the park afterward. For brunch, don't miss the Goetta Superstar or the Eggs Benedict. It may be hard to decide what to order, so we recommend visiting with friends so that everyone can share. 
Taglio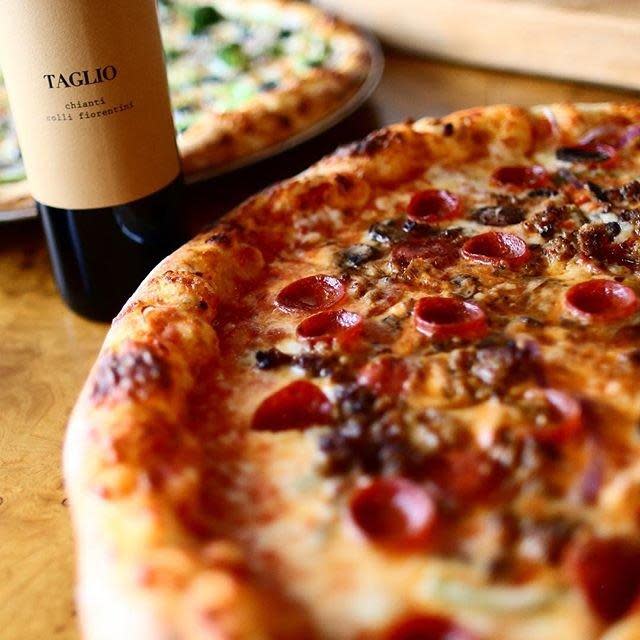 Taglio (photo credit: @tagliopizza)
Taglio spent some serious time working on its version of Detroit-style pizza, and the research paid off. The pizza is remarkable in that the buttery, crunchy crust is the shining star and is like no other pizza in town. For something unique, simple, and truly delicious, we recommend pepperoni and hot honey. Even better? They now have three locations: Columbia-Tusculum, Over-the-Rhine, and Montgomery. Pizza lovers rejoice!
Sichuan Bistro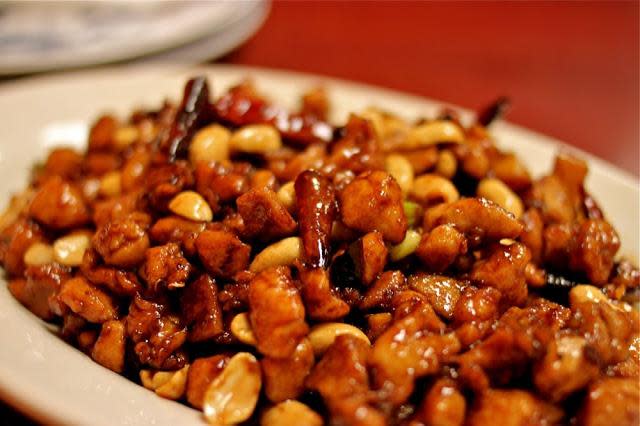 Kung Pao chicken at Sichuan Bistro (photo credit: Cincinnati Nomerati)
It might be easy to drive past Sichuan Bistro, located in an unassuming strip mall on Mason-Montgomery road, but you'd be missing out on some of the best Sichuan cuisines the city has to offer. When a restaurant has two menus, you know you are in for a treat. Don't be scared of the authentic menu! Order the traditional Kung Pao chicken and experience out-of-this-world flavors. The Twice Cooked Pork and Dry Red Chili Chicken also will open your eyes to an entirely new set of favorite dishes to order at a Chinese restaurant. A word of warning: when it says spicy, they mean it. Sichuan dishes are typically cooked with a healthy dose of the famous Sichuan peppercorn though, so you'll enjoy a unique tingly-numb sensation to battle some of the heat. 
Sotto
Handmade Cappellacci at Sotto (photo: Sotto)
Located underground on 6th Street downtown, descend the steps into Sotto and be transported far away from Cincinnati. Whether at a romantic table lit with ambient candlelight or at the bar staffed by friendly faces, the experience at Sotto is delightful with a partner, a group, or dining solo. Smaller bites such as goat cheese and hazelnut honey allow the carefully sourced ingredients to shine, and mains are hearty and shareable. The cappellacci short-rib pasta is one of the most beloved dishes in this city - prepare to be blown away. Don't leave without trying the ricotta doughnuts with a trio of rotating sauces. Pro tip: cozy up to the Chef's table to watch all the action in the kitchen - AND get free bread for the table!
Jeff Ruby's Steakhouse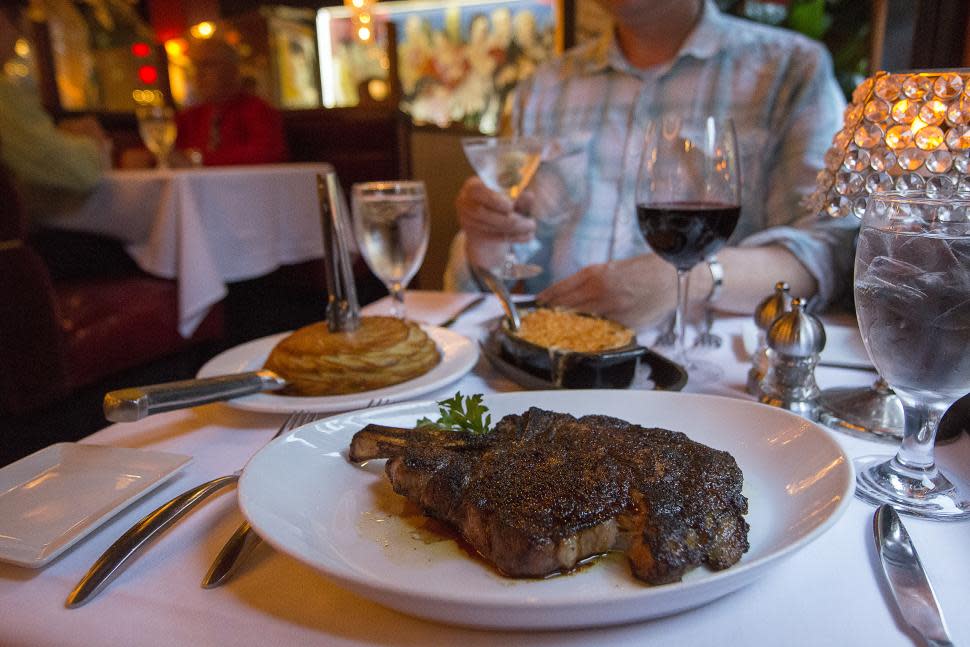 Jeff Ruby's Steakhouse (photo credit: Wendy Pramik)
Ask any Cincinnatian where to get a good steak and you'll hear one recurring name. Jeff Ruby has been in the steak game for a long time and knows his stuff. From the best crab bisque in town to classic Oysters Rockefeller and carefully selected cuts of steak, the menu delivers. Ruby's recently moved locations downtown, and when designing the new space nothing was left to be desired - so prepare yourself for a truly ambient and Insta-worthy experience. Pro tip: don't skip dessert, as pastry chef Halle Kendall has a menu that is to die for. If you're ready to splurge, the Ruby Vuitton cake is a true experience. 
Salazar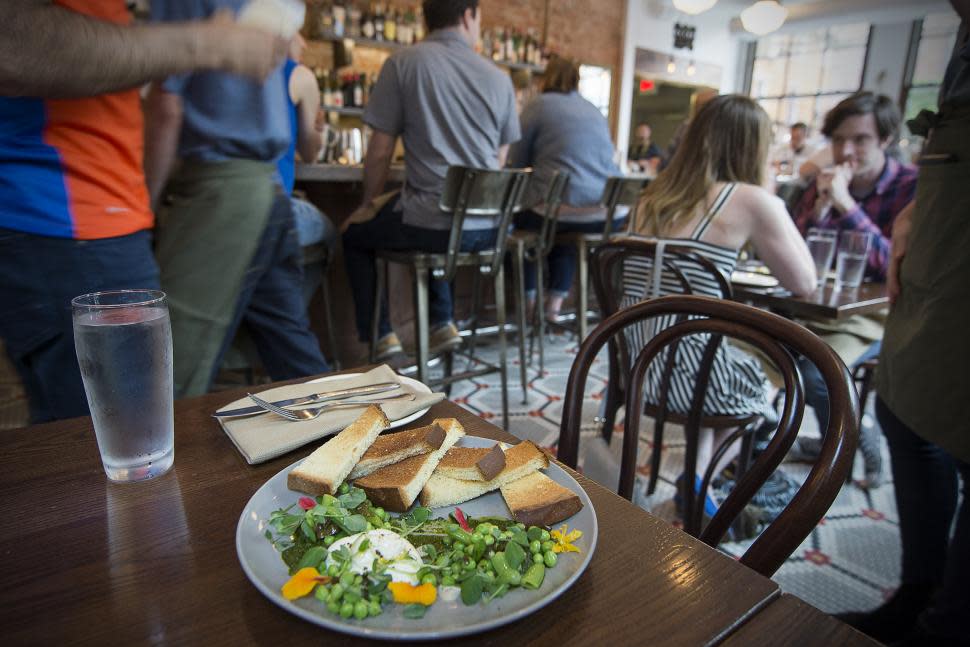 Salazar (photo: Wendy Pramik)
José Salazar has been doing amazing things since departing the Palace restaurant and opening Salazar in the fall of 2013. For the best Cubano in town, Salazar's lunch menu is the place to go. If you're looking for a brunch spot, elevated french toast, and quiche checks all the boxes. The intimate space at Salazar is great for a full dinner or just an after-work bite or happy hour. A rotating menu keeps things interesting, so you'll always be choosing something new and exciting. 
Sacred Beast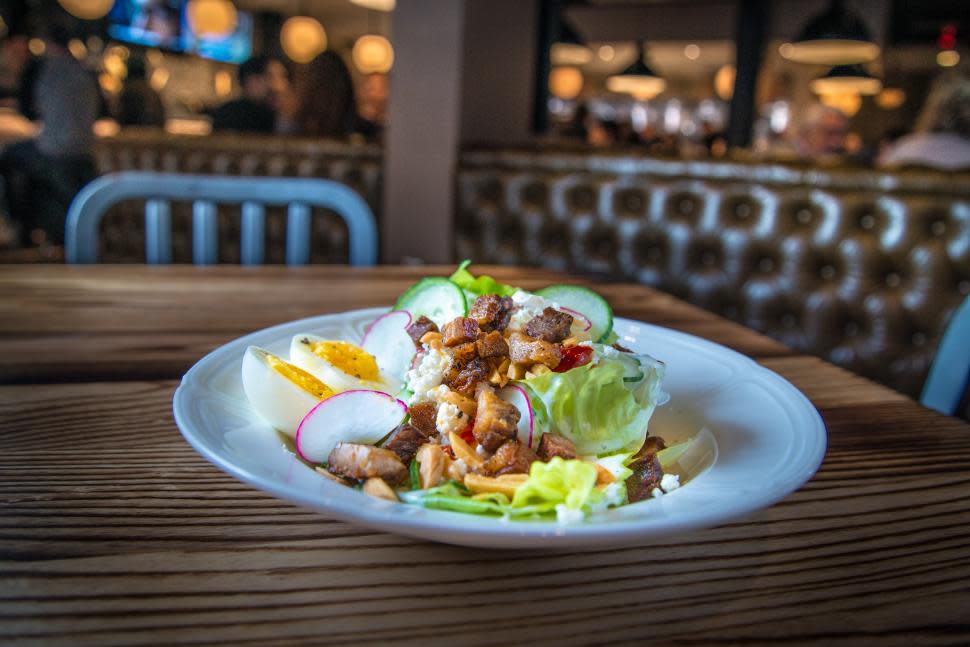 Sacred Beast (photo credit: Jordan Horras)
Sacred Beast opened up in mid-2018, and has quickly established itself as a foodie dream come true. One of the restaurant's tenets is "Simple Food, Taken Seriously" and the description is apt. The former executive chef of David Falk's Boca Restaurant Group, Jeremy Lieb, and his wife Bridget make some incredible dishes. We recommend sitting at the bar by the open kitchen and watching the staff work – it's almost a meditative experience to see dishes come together with such precision. Besides elevated diner food, many dishes have a twist on the traditional which will delight. The Diner Breakfast, featuring lemony ricotta pancakes, glazed pork belly, and gloriously soft-scrambled eggs are food fantasy come true. 
Pho Kimmy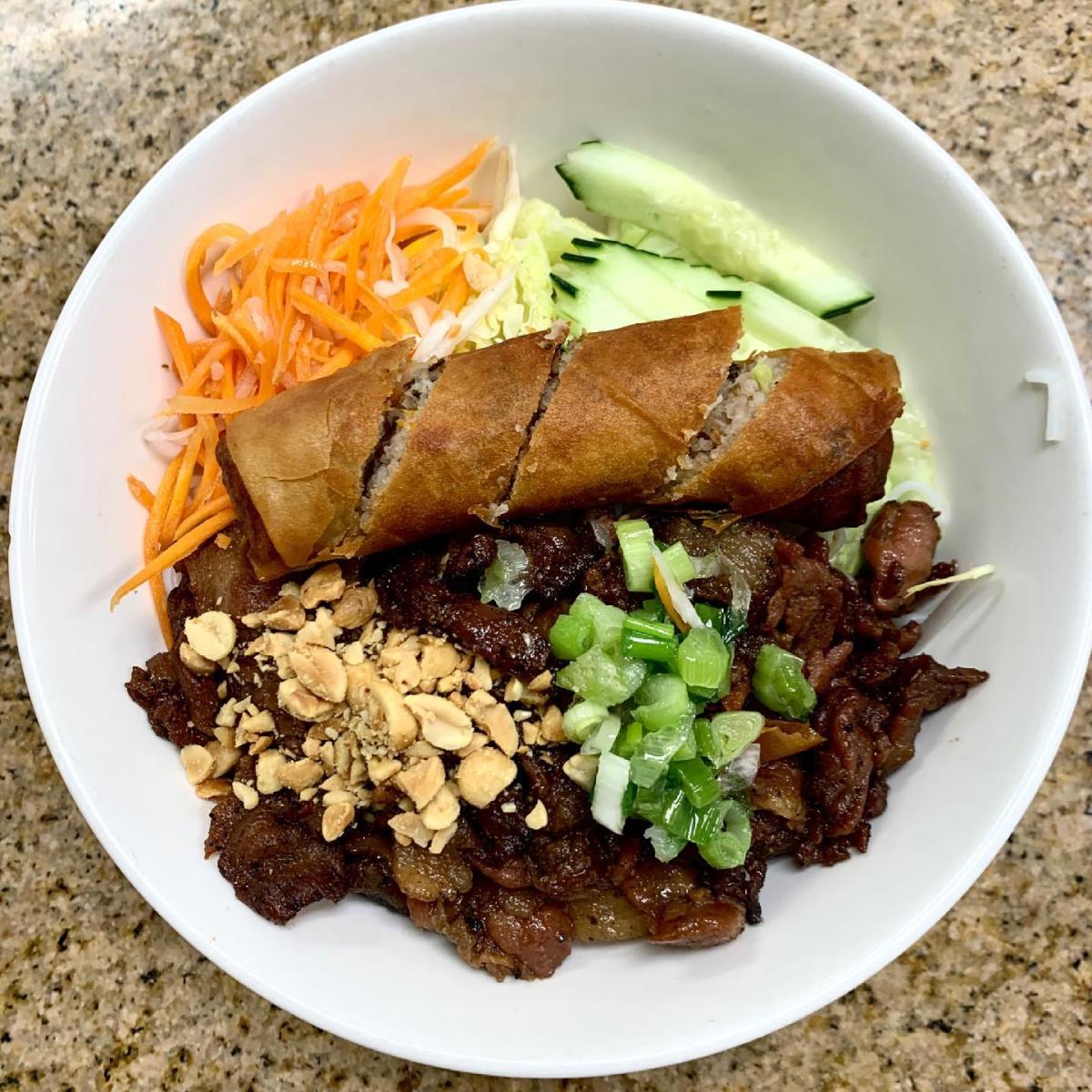 Pho Kimmy (photo credit: Pho Kimmy)
Sharonville may seem like an unexpected place for an outstanding Vietnamese restaurant, but whether you are looking for bubble tea, traditional pho, or a banh mi, Pho Kimmy has it all. This is another restaurant with two menus. Generous portions, flavorful broths, and friendly staff make this another destination located in an easy-to-overlook strip mall. Don't miss it! 
Taste of Belgium (The Banks)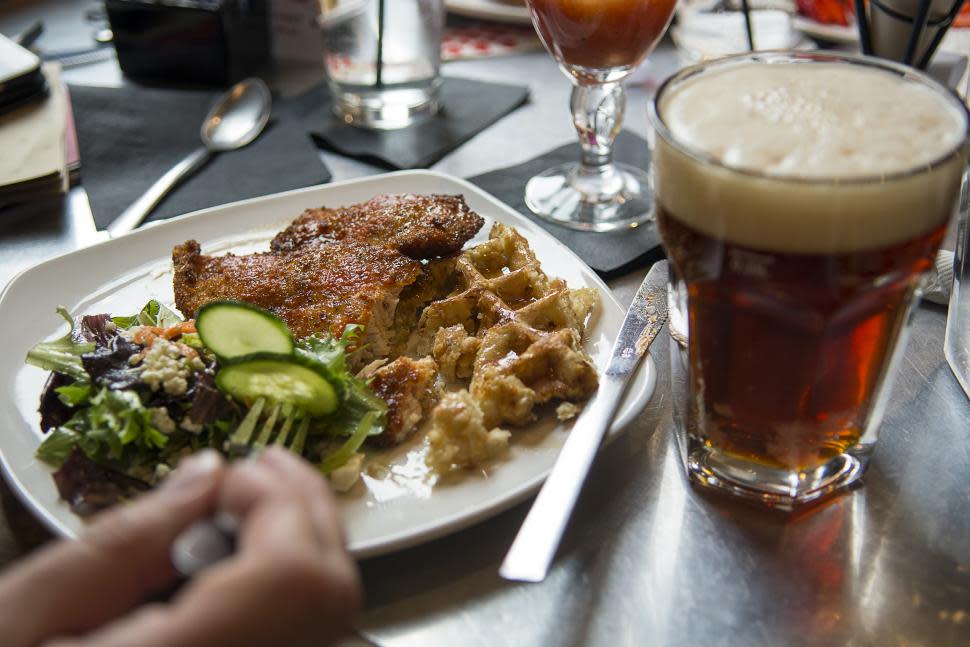 Taste of Belgium (photo: Wendy Pramik)
We're hesitant to reveal this because it may ruin a secret. Taste of Belgium at the Banks is an amazing spot for a weeknight dinner or after-work drink. Featuring a lovely patio, a list of beers that are rarely seen on draft, and a solid menu, it's everything we love about the other two locations; without the wait. Start with the beer cheese and pretzels (without the big grains of salt) and then order the burger for a main. With goat cheese and smoked bacon, this burger is one of the best in the city. 
Maplewood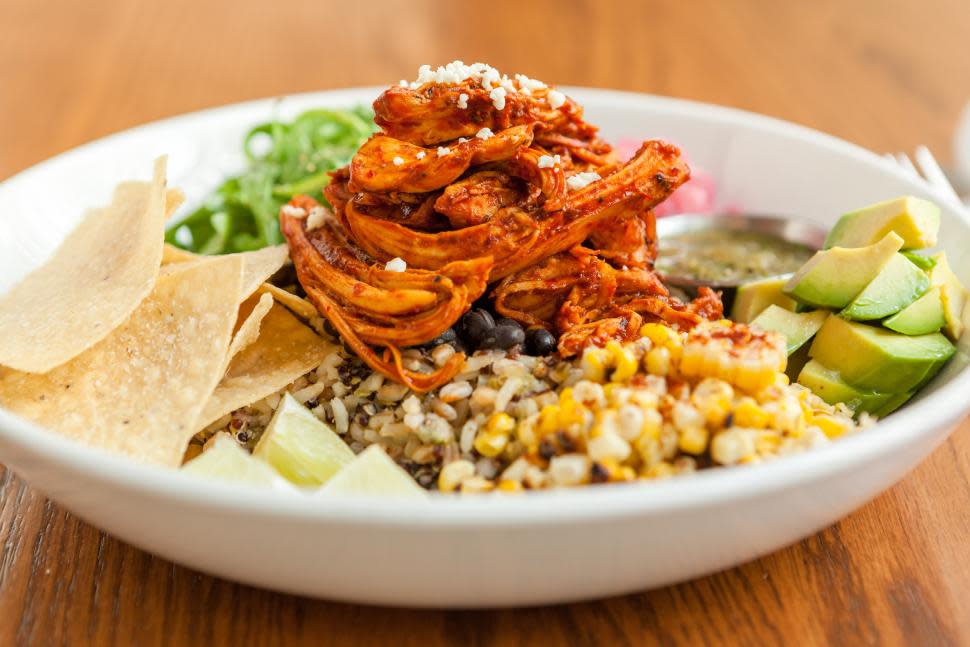 Maplewood (photo: Thunderdome Restaurant Group)
A solid brunch and lunch spot downtown, Maplewood marries a bright, airy space and contemporary decor with a casual yet sophisticated menu that channels SoCal. Their pancakes and other all-day brunch items are delightful, paired with lunch offerings that are interesting enough that both foodies and picky eaters alike will find something they really enjoy. While the food is indulgent, the house-pressed juices (including the ones used in cocktails) will ease the guilt around ordering things like the rich, hefty grilled cheese sandwich. 
Red Feather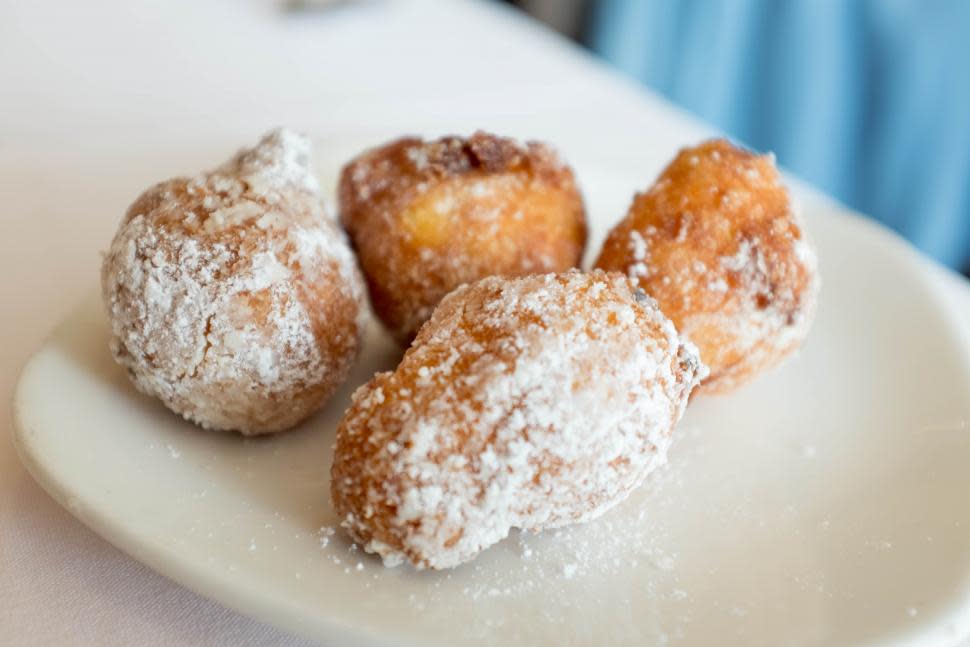 Beignets at Red Feather (photo: Cincinnati Nomerati)
Our favorite place to sit in Red Feather is at the chef's table. Right next to the pass and overlooking the kitchen, it's fantastic entertainment to watch dishes cooked, and plated and see the team work together. Occasionally you may get lucky with an unexpected dish if something extra gets prepared by mistake (or in your case, a happy accident) or if the chef has an amuse-bouche in mind. Dinner and brunch are both excellent. Bold and nuanced flavors commingle in each dish. Come hungry and be prepared to want to order at least three things off the menu. At brunch, the complimentary beignets that start a meal are unreal. 
Eli's BBQ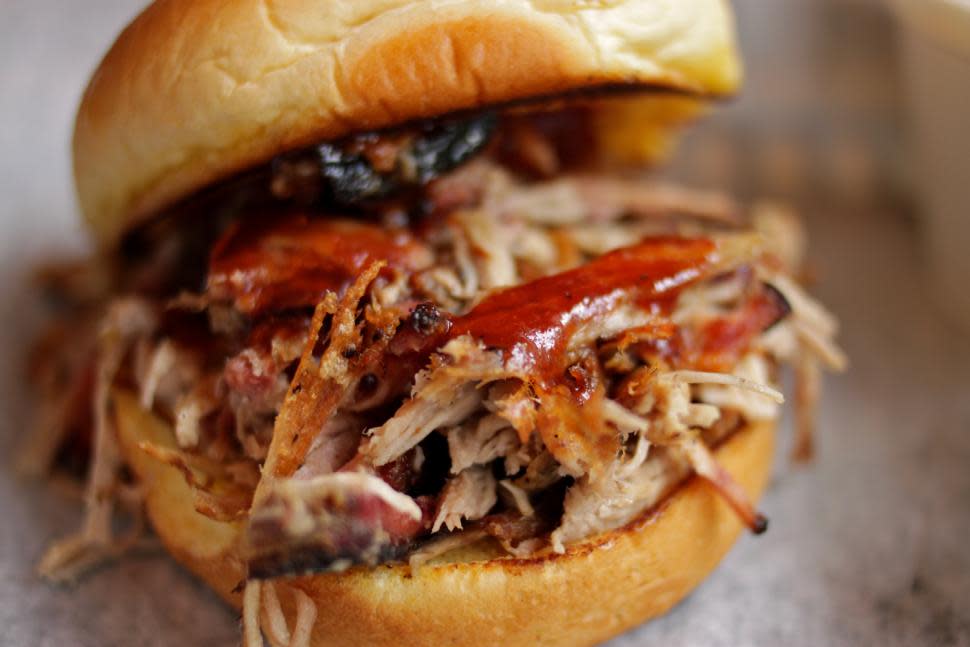 Eli's BBQ (photo: Cincinnati Nomerati)
Eli's has gone from a stall in Findlay Market to two full-service locations, grocery partnerships with Kroger, and an impressive catering business. It's not an exaggeration to say that almost all local barbecue is measured against Eli's at this point. From the pulled pork to the grits, to the ribs, Eli's delivers one of the best barbecue experiences around. Their newest location at Findlay Market is next to the Biergarten, so grab a beverage and chow down. 
Otto's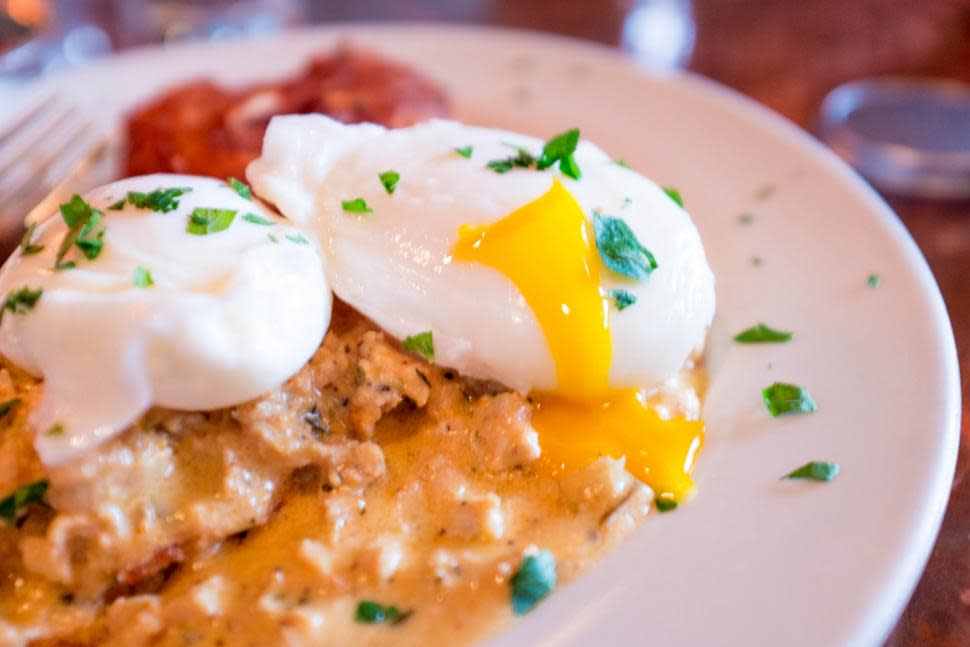 Biscuits and sausage gravy at Otto's (photo: Cincinnati Nomerati)
Charming. That's Otto's summed up in a word. The eclectic salt and pepper shakers on each table, local art on the walls, and amazing brunch give Otto's a place in local residents' hearts. It is home to the best Bloody Mary you'll probably ever have (both spicy and regular). Perfectly poached eggs perched atop a cheesy bacon grit cake with country ham–their version of the brunch menu staple Eggs Benedict is worth writing about on its own. For lunch, the sweet potato fries and BLFGT (bacon, lettuce, egg, and fried green tomato) knock it out of the park. For dinner, try the Lowcountry classic, Shrimp and Grits. This place is truly elevated southern cuisine. 
Brown Bear Bakery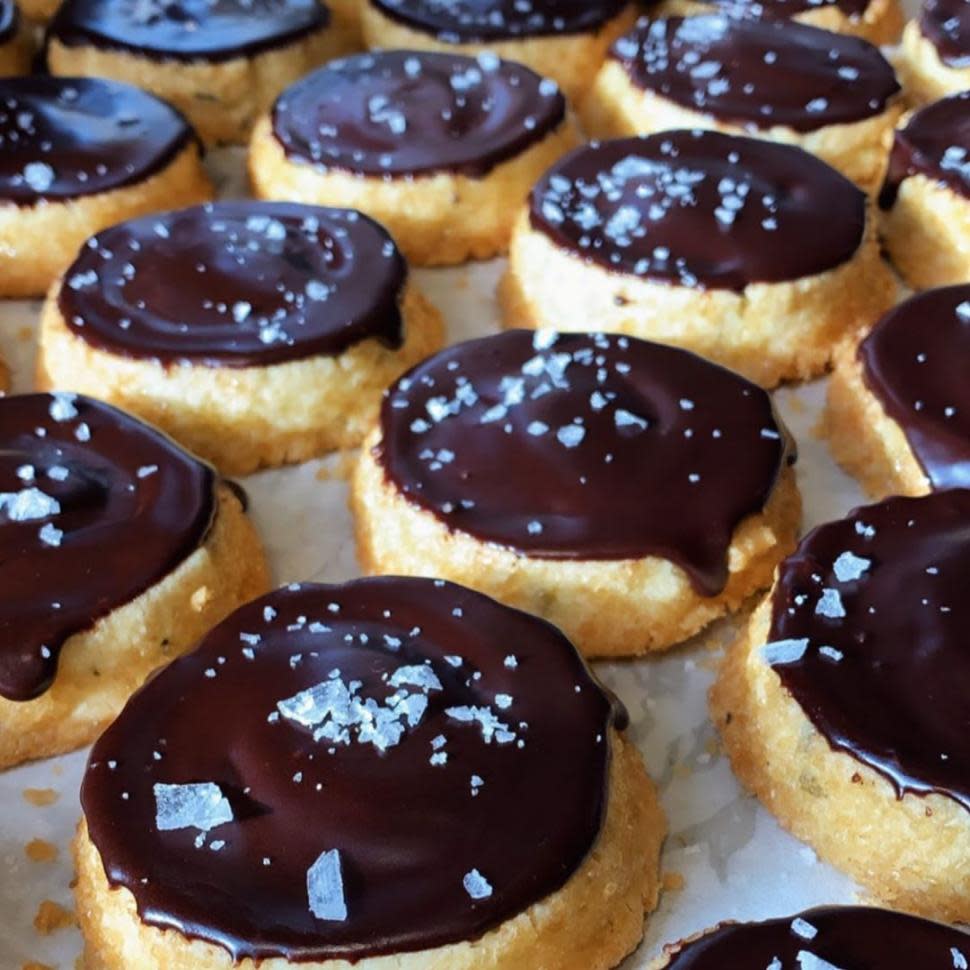 Sweet treats at Brown Bear Bakery (photo credit: @brownbearbakery)
Take one look at Brown Bear's Instagram and you'll want to visit immediately to try the cinnamon roll. Blair Fornshell, who moved somewhat quietly behind the scenes at different venues like the City Flea, launched her own brick-and-mortar venture in 2017. She takes her time tirelessly developing recipes, and the results are baked to perfection. Lines are often out the door - and it is worth the wait. Interesting ingredients such as matcha, rhubarb, and poppyseed change it up. Basically, anything you select from Brown Bear will be guaranteed to make you say "Oh, wow..." after the first bite. Every day's batch of fresh-baked goodness goes fast, so get there early!
Dojo Gelato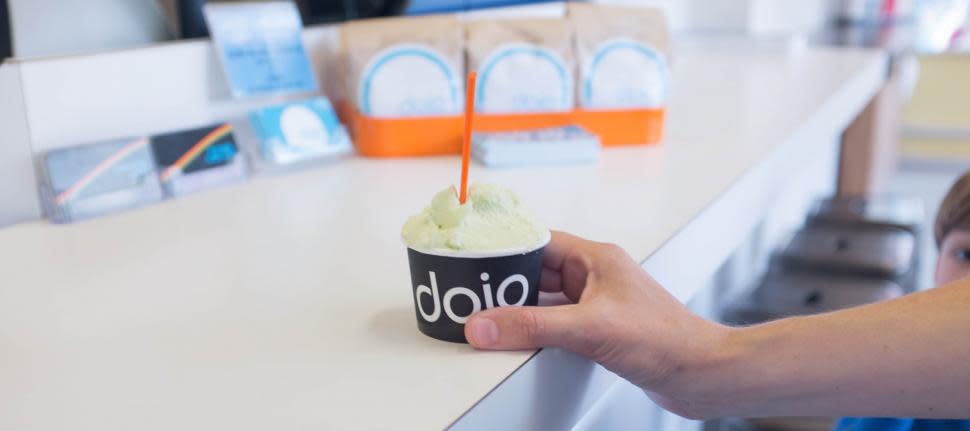 Dojo Gelato (photo: Cincinnati Nomerati)
Michael Christner does amazing things with his original Dojo Gelato space in Findlay Market, but he dialed it up to 11 with the addition of his location in Northside. Inventive and delicious sundaes, soft-serve style sorbetto, and dog-friendly outdoor seating make Dojo a great place to hit when you are craving a treat. Christner has never cut any corners with his products. The caramel and chocolate sauce are made in-house, and sundaes are topped with an Amarena cherry – no unnaturally-colored maraschinos in sight here. Call ahead to find out if they have the pineapple soft serve available; once you've had it, it will haunt your dreams. 
Pepp and Dolores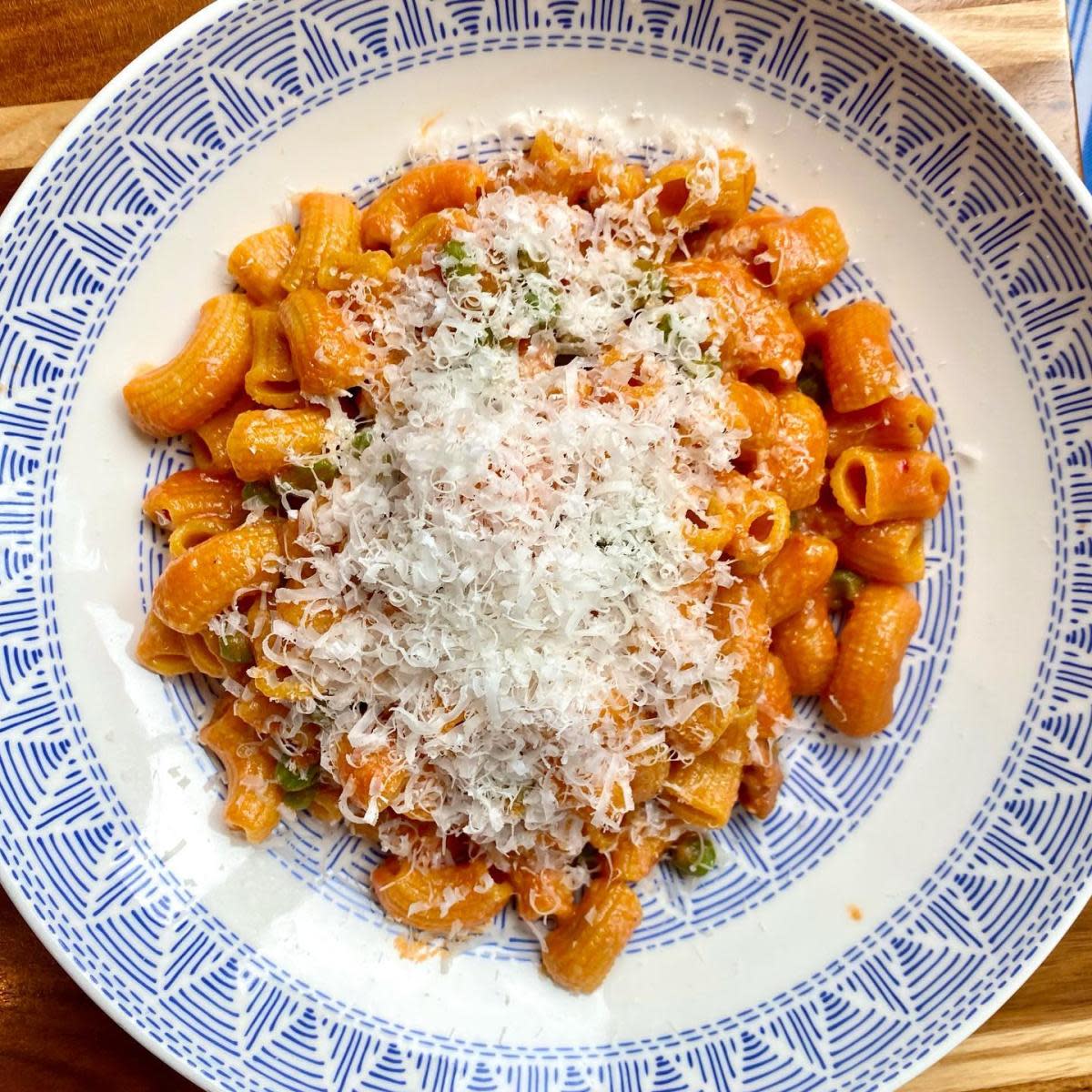 Pepp and Dolores (photo: eatmorecryless)
Pepp and Dolores burst onto the OTR foodie scene and changed the homemade pasta game. This spot oozes romance - from the bright and airy first floor to the sultry and dark basement bar - there's a table for any occasion. The food does not disappoint. Start off with the meatballs (with a kick!), or the sweet and savory sausage and peppers. You truly can't go wrong when picking out a pasta dish, but we HIGHLY recommend the Limone as a unique, bright, and refreshing dish. There is a perfect cocktail or glass of vino to pair with everything on the menu, just ask your server for a recommendation.