This post is updated annually.
Since the late 19th century, the Cincinnati Reds have been the only Major League Baseball team given the privilege of starting every season at home. It's no wonder that Reds Opening Day is a can't-miss annual celebration!
The Opening Day game against the Pittsburgh Pirates starts at 4:10 p.m. but join there's plenty of fun to be had before the game. Here's the scoop on Cincinnati Reds parties, parking information, and more Opening Day festivities.
Find information about Opening Day road closures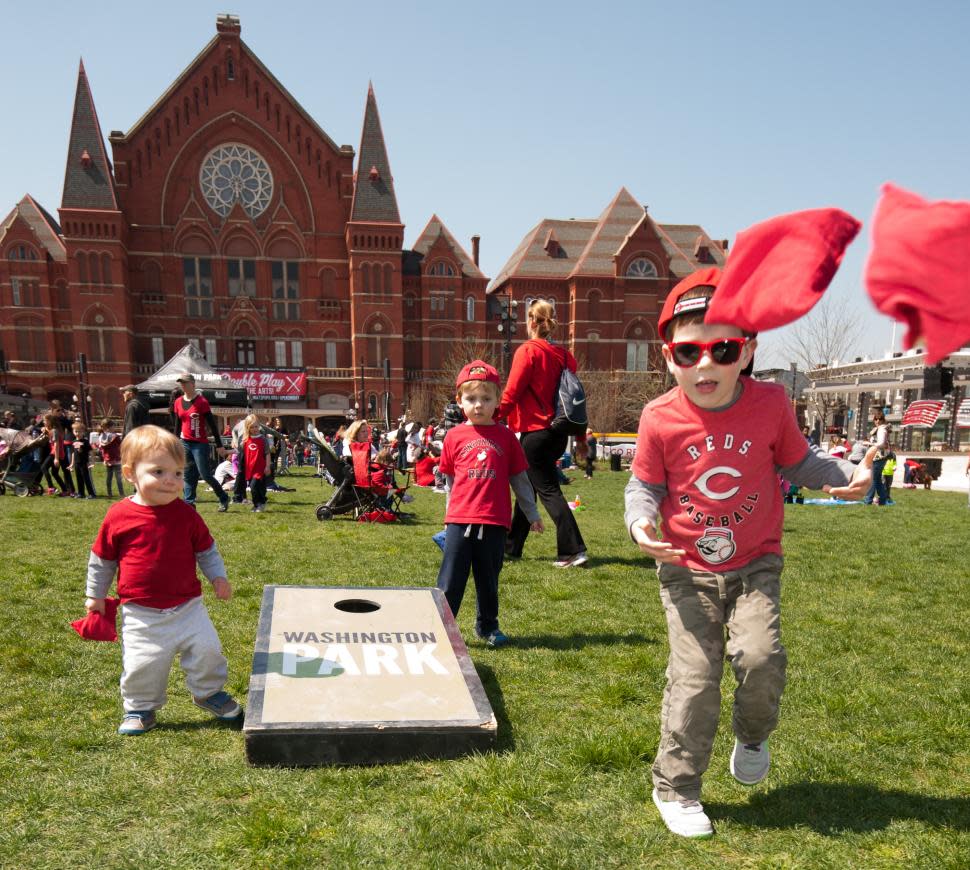 Celebrate Reds Opening Day at these local parties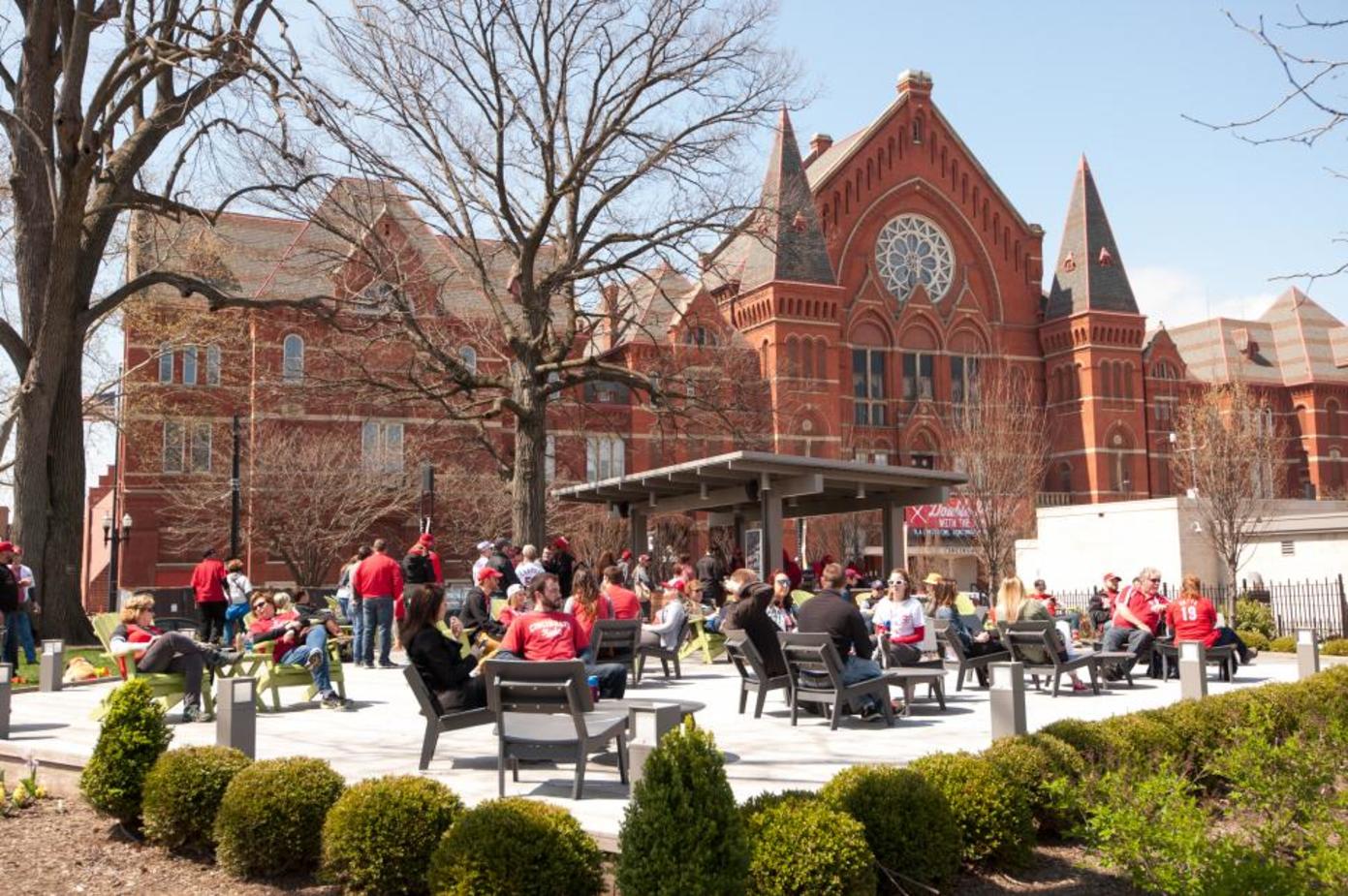 Reds Community Fund Charity Block Party | March 30, 2023, at 11 a.m. - Celebrate the start of baseball season at the Reds Community Fund Charity Block Party, benefiting the P&G MLB Cincinnati Reds Youth Academy! Come for the free fun, live music, and entertainment! Food and drinks will be available to purchase.
Findlay Market Opening Day Parade | March 30, 2023, at 12 p.m. - Kick off the Reds season with a big parade featuring local celebrities, current and former Reds players, marching bands, and more. Best of all it's free!
Home Opening Day Party at Washington Park | March 30, 10 a.m. - 4 p.m. - Spend the day at Washington Park for drinks on The Porch. Enjoy top-notch parade views, live music, family-friendly games & activities, and giveaways. 
Reds Opening Day on the Levee | March 30, 3 - 7 p.m. - Enjoy free admission to a celebration at Newport on the Levee's Bridgeview Box Park. Fans will watch the game on a big screen while enjoying baseball-themed drinks and food to catch the Reds season opener on March 30 as they take on the Pittsburgh Pirates. 
 
DORA – Designated Outdoor Refreshment Area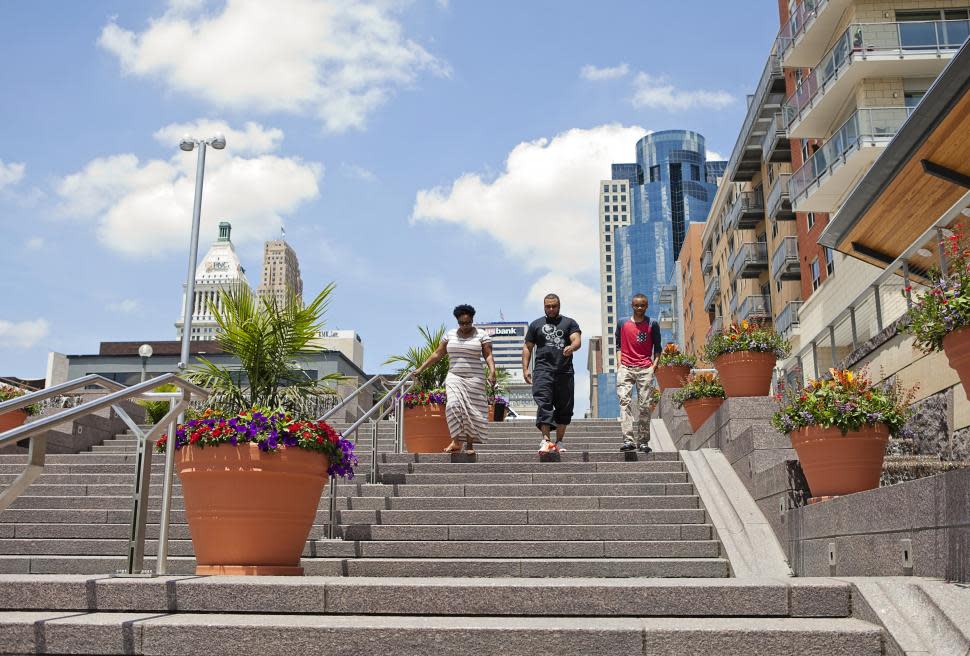 Just outside of the Great American Ball Park, The Banks is a Designated Outdoor Refreshment Area! This means that between the hours of 11 a.m. and 1 a.m., guests can walk around outside in the designated area with an alcoholic beverage in a DORA-approved cup. The boundaries are from Heritage Bank Center to Paycor Stadium and from Mehring Way to Second Street. Click here for a map of the DORA district.
Parking & Transportation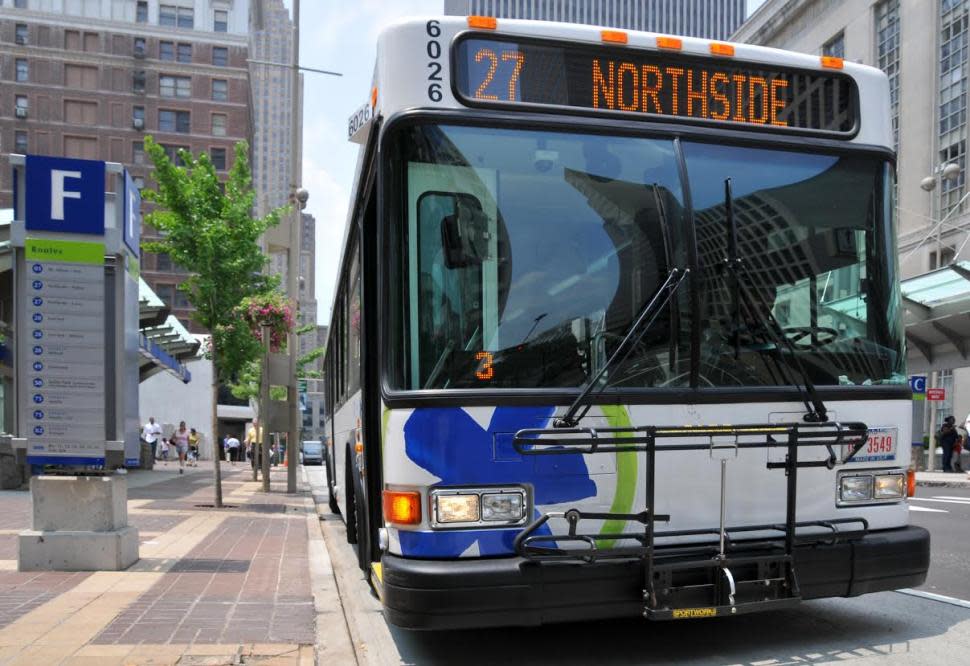 With thousands of people converging downtown for Reds Opening Day, finding parking can seem like a daunting task. Here are some tips to help ease the process.
Parking on Reds Opening Day
If you want to park south of or near Fountain Square – get there early! 
If you're headed to Washington Park or the nearby blocks, try some of the lots along Central Parkway like the garage behind Music Hall at 1251 Central Parkway. There is a garage below the park, so you may get a spot if you arrive early enough.
You can even park in Northern Kentucky and walk across the Ohio River to the game. ​Check out more parking tips for Cincinnati Reds games.
Public Transportation on Reds Opening Day
Cincinnati's bus system, Metro, will provide regular service but some downtown stops may be altered slightly.
The Cincinnati Connector (streetcar) offers free fare all day. Usual hours are 8 a.m. to 10 p.m. Monday-Saturday and 10 a.m. to 6 p.m. Sunday. Check the website for complete details and any changes to the route or schedule for Opening Day.