Baseball is America's pastime and in Cincinnati, Reds games are one of the best things to do in the spring and summer in the Cincy Region. These Cincy parking tips will keep your stress levels low and help you plan a fun Cincinnati Reds game day experience!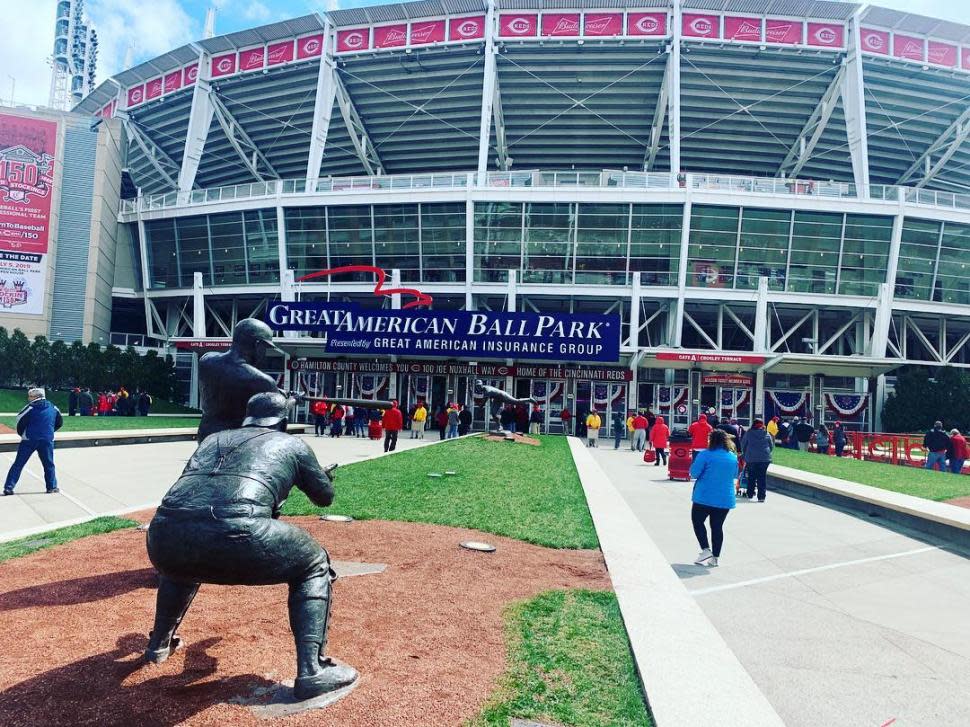 Covington & Newport in Northern Kentucky offer convenient and affordable (some free) parking options. You'll be close enough to enjoy a walk across one of the scenic bridges or hop on the Southbank Shuttle for a quick ride across the river. Read on to learn more.
Parking for Cincinnati Reds games in Covington, Kentucky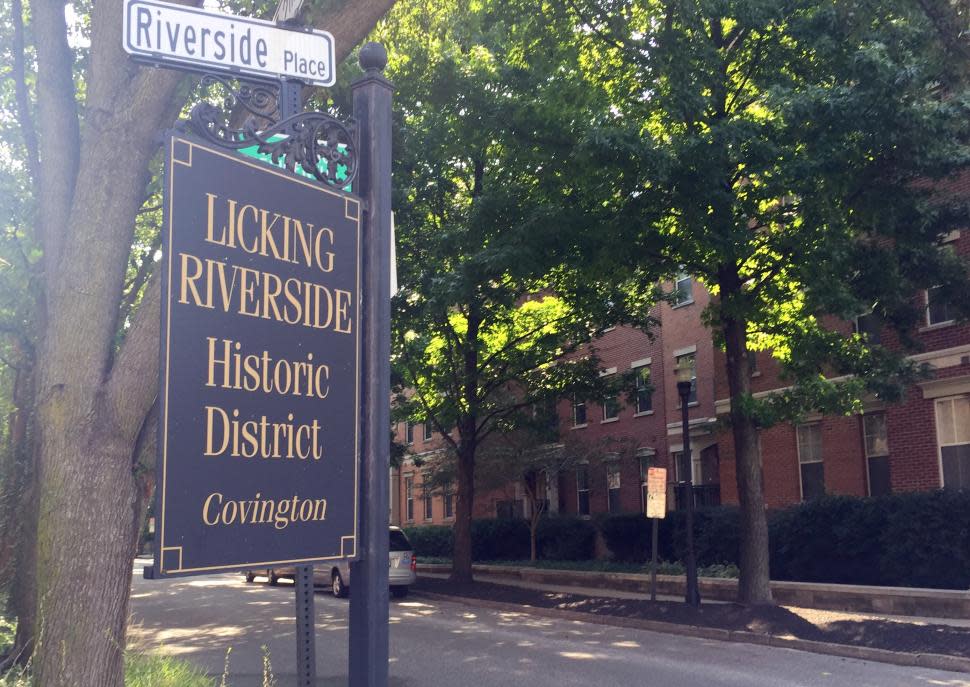 Parking meters are free on weekdays from 9 p.m. to 8 a.m. the following morning and all day on Sundays. Find a meter near the Roebling Suspension Bridge. Then take a short walk across the bridge to the ballpark. You can also park at the Park & Ride location below the Clay Wade Bailey Bridge (access the lot via Pete Rose Pier just next to the Courtyard hotel at 500 W. 3rd St). Then take the Southbank Shuttle across the river. Paid parking garages are available near 2nd & Madison Streets and are convenient to the bridge and shuttle stops.
There are many dining options in nearby Mainstrasse Village (6th & Main), Roebling Point (Park Place & Greenup) and Rivercenter entertainment district (2nd & Madison) for pre- or post-game dining and fun.
Parking for Cincinnati Reds games in Newport, Kentucky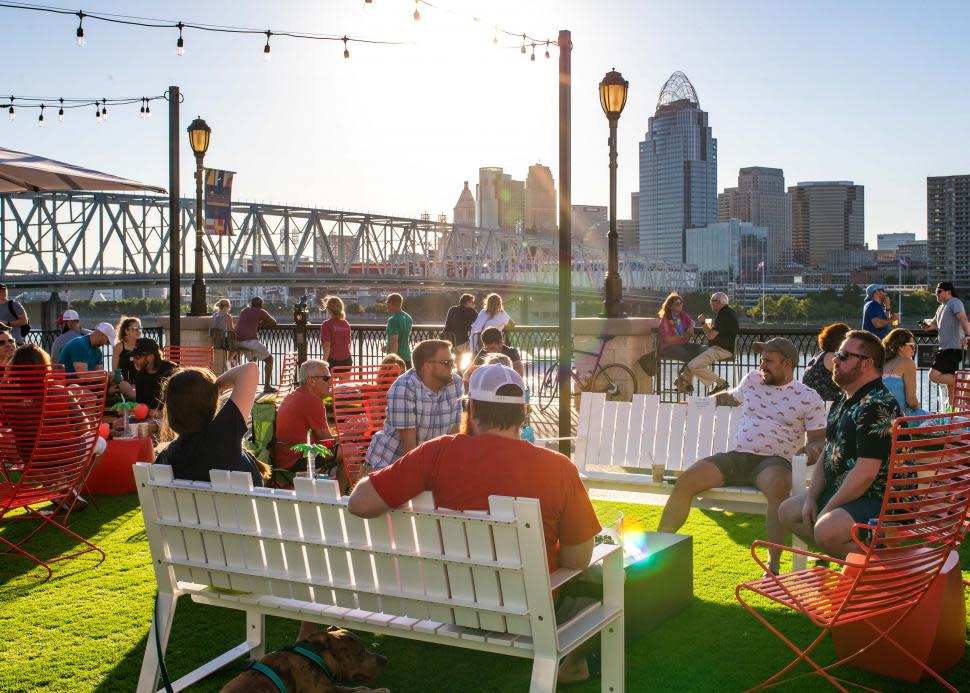 Parking at Newport on the Levee is $5. Walk across the Taylor Southgate Bridge or catch the Southbank Shuttle from the Levee (shuttle temporarily out of service). Newport on the Levee and Riverboat Row offer several restaurant options for dinner or a drink. 
Parking in downtown Cincinnati for Reds games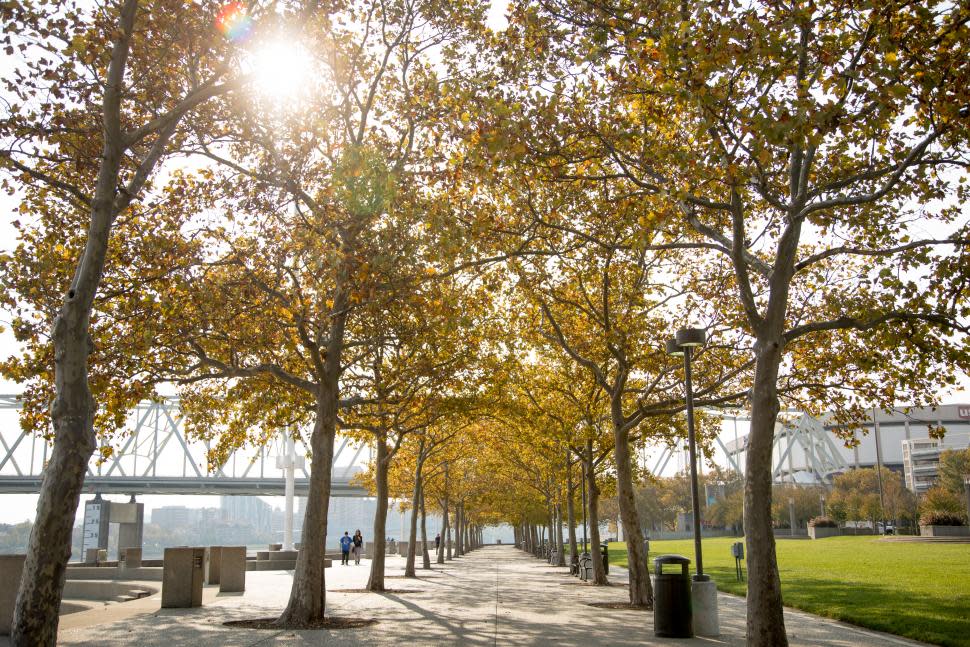 Sawyer Point, Serpentine Wall (photo: VisitCincy.com)
East of the Great American Ballpark
Surface lots are located at Sawyer Point and just across the street along Eggleston Ave. From here, stroll west through Sawyer Point, enjoy watching the river flow by from the Serpentine Wall , and visit the National Steamboat Monument just outside the ballpark.
North and West of the Great American Ballpark 
Garages and surface lots located throughout downtown offer convenient parking within several blocks of the ballpark. Prepaid riverfront parking is available adjacent to the ballpark.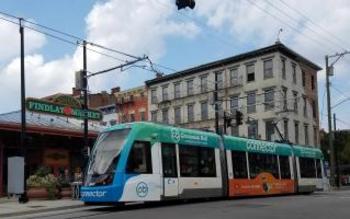 The Connector - Come early and enjoy dinner or a drink then take Cincinnati's streetcar to the ballpark. The route loops from downtown at The Banks to just north of Findlay Market in Over-the-Rhine and back making it simple to park almost anywhere throughout downtown and ride to the ballpark. Rides are free every day. Click to view the route map.

There are multiple parking options along the route including surface lots, garages and meters. Parking in Over-the-Rhine can be found below Washington Park and surrounding streets plus there are some lots and garages on Vine Street between Central Parkway and 14th Street.