Cincy is a sports-loving, beer-drinking kinda place. So it's no surprise that there is a great sports bar in just about every Cincy neighborhood. With the Bengals looking good for the playoffs this year and maybe even having a chance at the Super Bowl, we've rounded up some of the best sports bars in Cincinnati to enjoy a drink before, after, or during the game! 
Sports bars in downtown Cincinnati
Holy Grail Bar and Grill
The Holy Grail is one of the most popular local sports bars due to its sheer proximity to The Great American Ball Park. But it's not just super close to the Reds and Bengals stadiums–they have excellent pub fare, drink specials, and plenty of TVs. It's a great place for Bengals and Reds fans to eat and drink before, during, and after games. Even if you don't have a ticket, the vibe here is exciting so stick around. The Holy Grail is located at The Banks just 100 yards from home plate at The Great American Ball Park.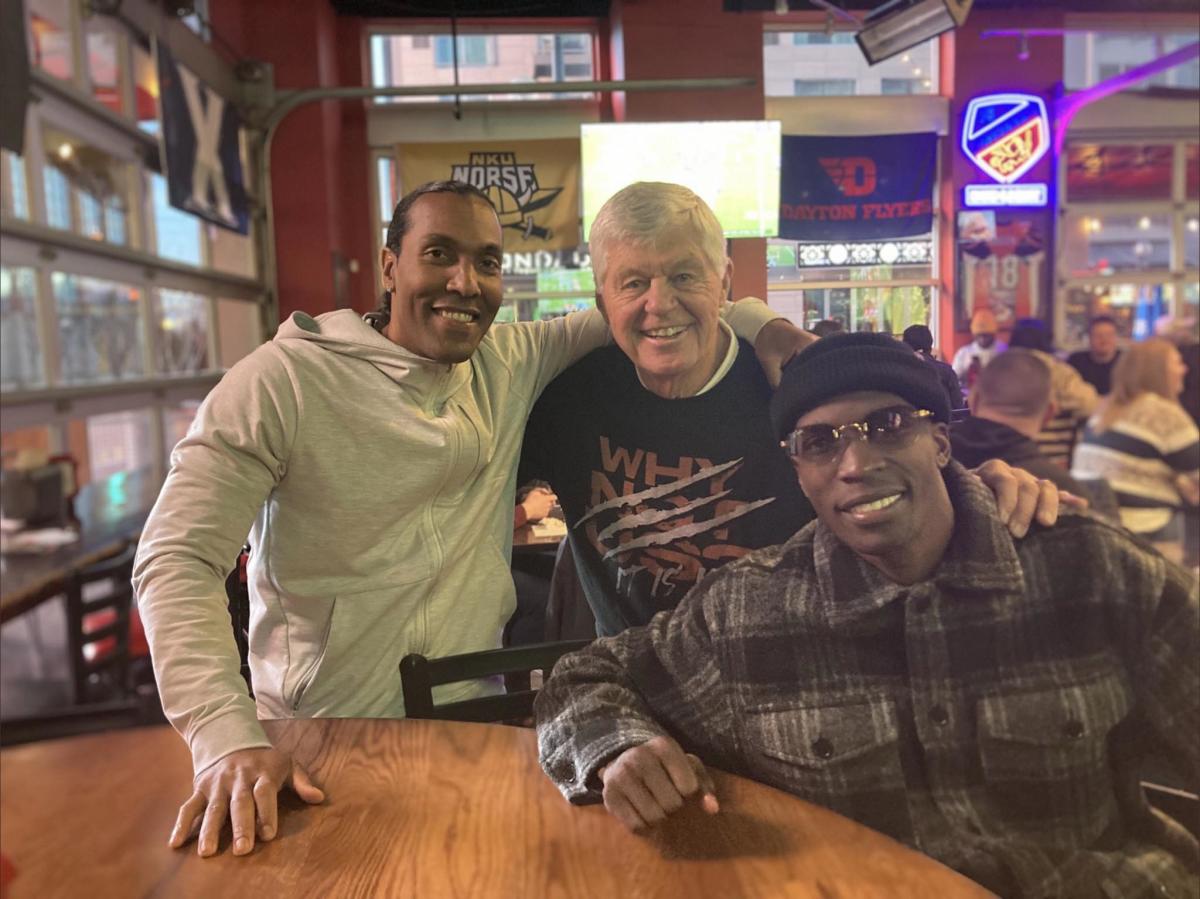 Photo credit: Holy Grail Bar & Grill
Kitty's Sports Bar and Grill 
Kitty's is a Bengals hangout directly across the street from Paycor Stadium. Known for their grilled and fried wings, they serve up a mix of classic bar food. Grab a bite and a Bengal bomb, made with orange vodka and Red Bull, and enjoy the game!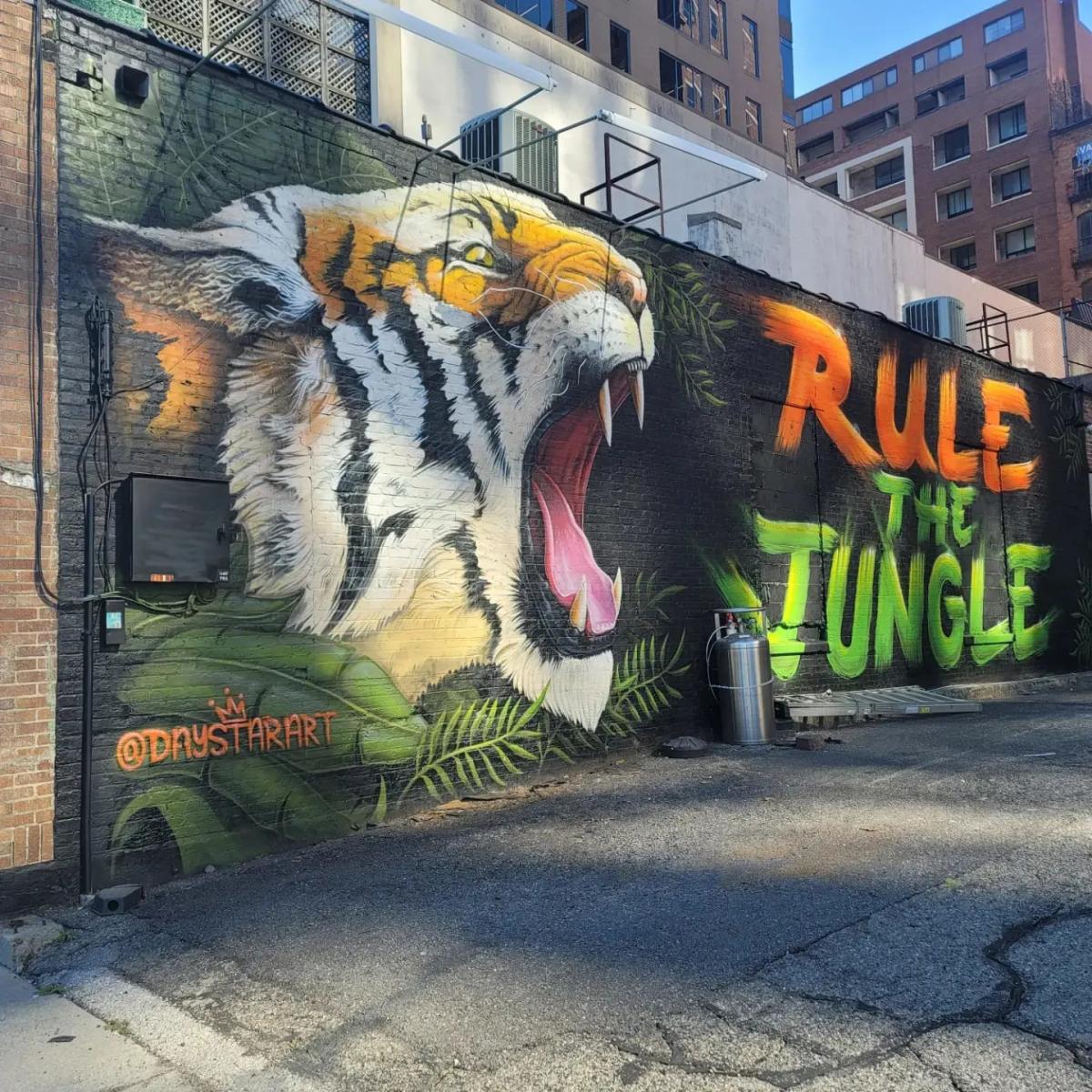 Photo credit: Kitty's Sports Bar
O'Malley's in the Alley 
As the second oldest bar in Cincy, O'Malley's in the Alley is a local favorite. The Great American Ball Park and Paycor Stadium are nearby so it's a great spot to hang out before or after a game. 
Knockback Nats
Smoked wings, free popcorn, and a great beer selection–what more can you ask for in a sports bar? Knockback Nats may be downtown but their friendly staff will make you feel at home. 
Over-The-Rhine sports bars
Queen City Exchange 
Part craft beer bar, part sports bar, and always a great hangout! Queen City Exchange has plenty of TVs for viewing and for big games, they fire up a large projector. Belly up to this neighborhood bar in OTR and grab a pint and a bag of popcorn. 
Rhinehaus 
Known as the OG sports bar in OTR, Rhinehaus is a popular hangout and THE place to watch soccer among other sports. They partner with FC Cincinnati and the official pub for the Official Liverpool Supporters Club of Cincinnati and Northern KY. Kick off your watch party with one of their Haus shots like the best-selling Mexican Rhino–composed of El Jimador Blanco Tequila, Roses Lime Juice, and a splash of Cholula original hot sauce.
East Side Cincinnati sports bars 
Mount Lookout Tavern 
Mount Lookout Tavern has been around since 1921 and is widely known as MLT and the best East Side bar. They are a true neighborhood bar with happy hour and late-night menus available Monday through Friday. Did we mention they have the BEST smoked wings in the area?  ​​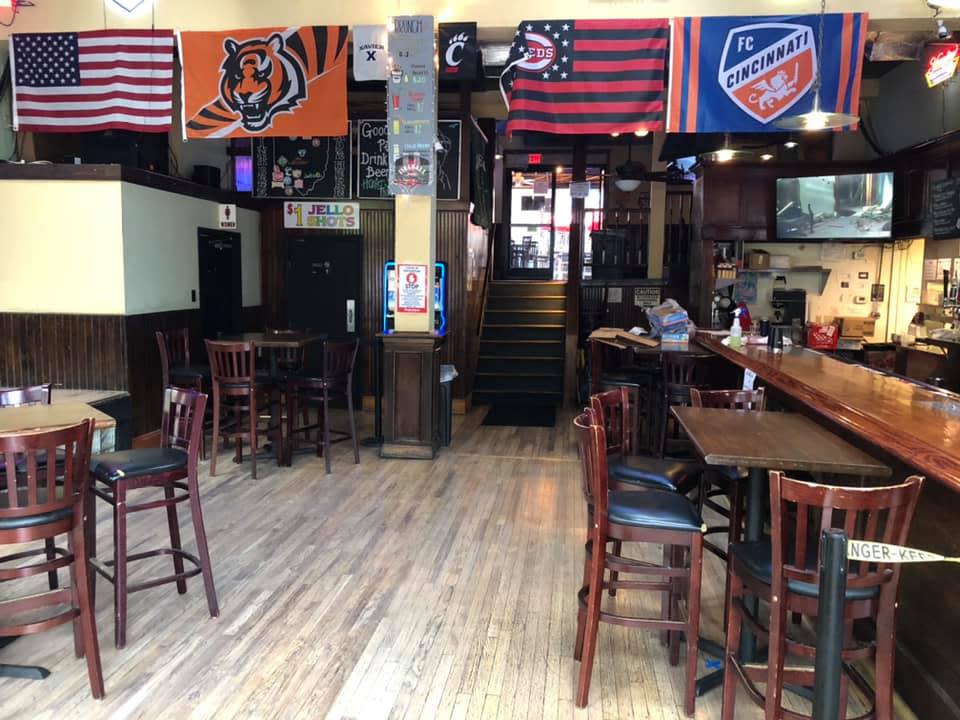 Photo credit: Mount Lookout Tavern
O'Bryon's 
Get in on the action on both sides of the river at O' Bryon's in Cincinnati or Newport, Kentucky. They serve up local beer and a wide variety of pub favorites. If you can't decide, order a sampler platter or a big burger.
West side Cincinnati sports bars
Champions Grille 
With 18 taps and all the sports packages, Champions is known as Cincinnati's best westside sports bar. Build your own burger and catch the game on one of their 19 high-def TVs. 
Cincinnati North
Blue Goose Sports Cafe
Located in Sharonville, the Blue Goose is a relaxed, classic sports bar with a full menu of casual food that's been serving their neighborhood for 18 years. Bonus: they have great happy hour deals!

Photo credit: Blue Goose Sports Cafe
Rick's Tavern 
Known for live music and all the sports you can handle, Rick's Tavern is a no-frills neighborhood hangout in Fairfield, or Cincy North. They've been around for over 25 years and with more than 60 TVs, you'll never miss any of the action. 
Sports bars in Northern Kentucky 
Smoke Justis
Named after legendary baseball player Walter "Smoke" Justis, stop by Smoke Justis for a good bourbon and a fun place to watch the game. If you're hungry, this place goes big on brunch. Try the Chicken and Waffle tossed in a sweet and spicy sauce or BBQ Breakfast Skillet. If you're watching the game with a group go with the smoked wings or the smoked nachos are always a winner.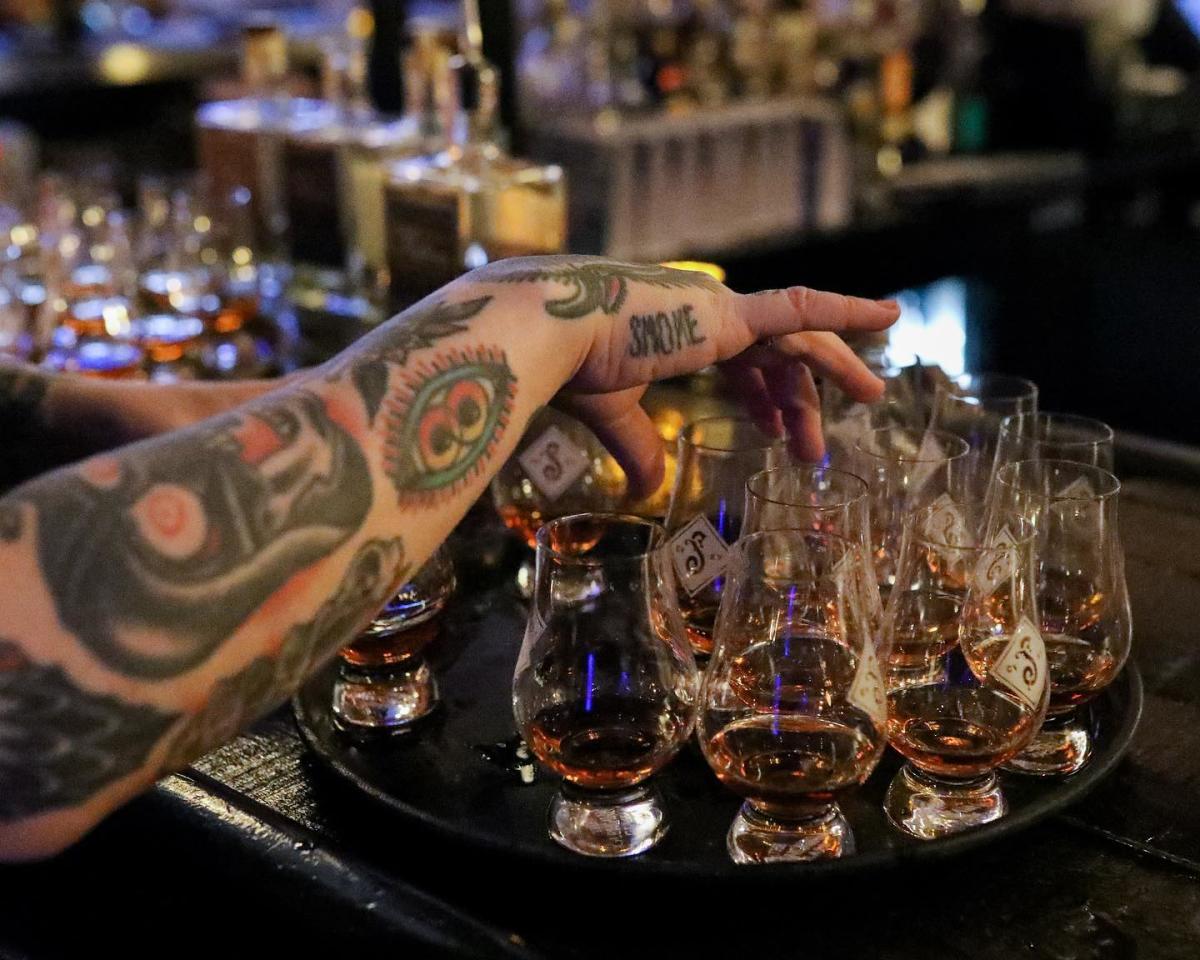 Smoke Justis
The 859 Taproom and Grill
With 60 beers on tap, 859 Taproom boasts the largest beer wall in Northern Kentucky. They also have an extensive bourbon collection and a full bar if you're not into beer. Bring your pup and grab a seat on their year-round, dog-friendly patio and grab a bite while you watch the game. 
Dickman's Sportsman Cafe
You won't have to fight for a good seat in Dickman's thanks to 35 flat screens, including four on the outdoor patio. A favorite for local sports fans in Cincy, they're known for their wings so if you can handle the heat you can go up the thermometer all the way to "Barn Burner Mayhem." Don't forget a cold beer. This is a 21+ spot.