People enjoy hard ciders year-round, but autumn is the best time to sit outside by the fire pit or in front of the TV rooting for the Bengals and savor the flavors of the season. Hard ciders are a great alternative to beer, often appealing to drinkers who prefer to imbibe lower-ABV or fruity beverages. Luckily, the Cincy Region has several cideries, breweries, and bars catering to those who love crisp and refreshing ciders.
Northwood Cider Company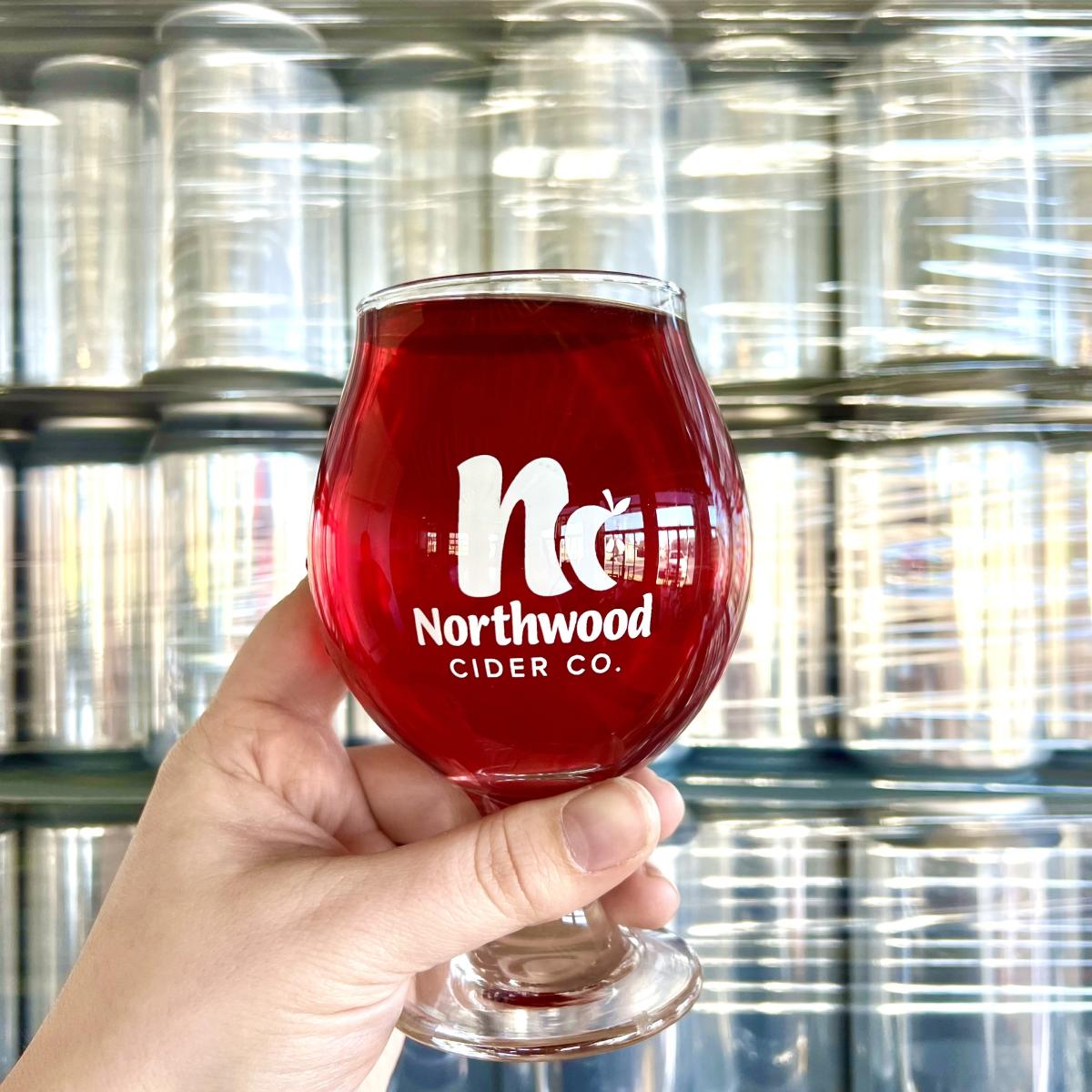 Northwood Cider Co. (Photo: Northwood Cider Co.)
When Northwood Cider Company opened its doors in the Norwood neighborhood in November 2022, it became Cincy's first hard cidery and taproom. They use fresh-pressed apples and healthy ingredients to craft dry and sweet ciders. Try Gem (sweet), Rosie (semi-sweet rosé cider with raspberries), Chime (sweet cherry limeade), or the seasonal apple butter (infused with brandy apple). Besides the ciders, they also offer cider-based cocktails, cider flights, guest taps, and food trucks. Bonus: they even offer delicious non-alcoholic ciders on tap for non-drinkers and kids! Location: 2075 Mills Ave. in Norwood
March First Brewing and Distilling 
Northwood might have been Cincinnati's first official cidery, but in 2017 March First became the city's first brewery/cidery/distillery. At their two locations—one in the suburbs and one at Fountain Square in Downtown Cincinnati—they brew nutella; kiwi habanero; traditional; and grapefruit-rosemary ciders. The downtown taproom has 36 taps of hard seltzers, ciders, and beers; the East Kemper location puts on dog-friendly patio events so you can sip ciders with your best friend. Two locations: 7885 E. Kemper Road in Cincinnati and 10 Fountain Square Plaza in Downtown Cincinnati
Rhinegeist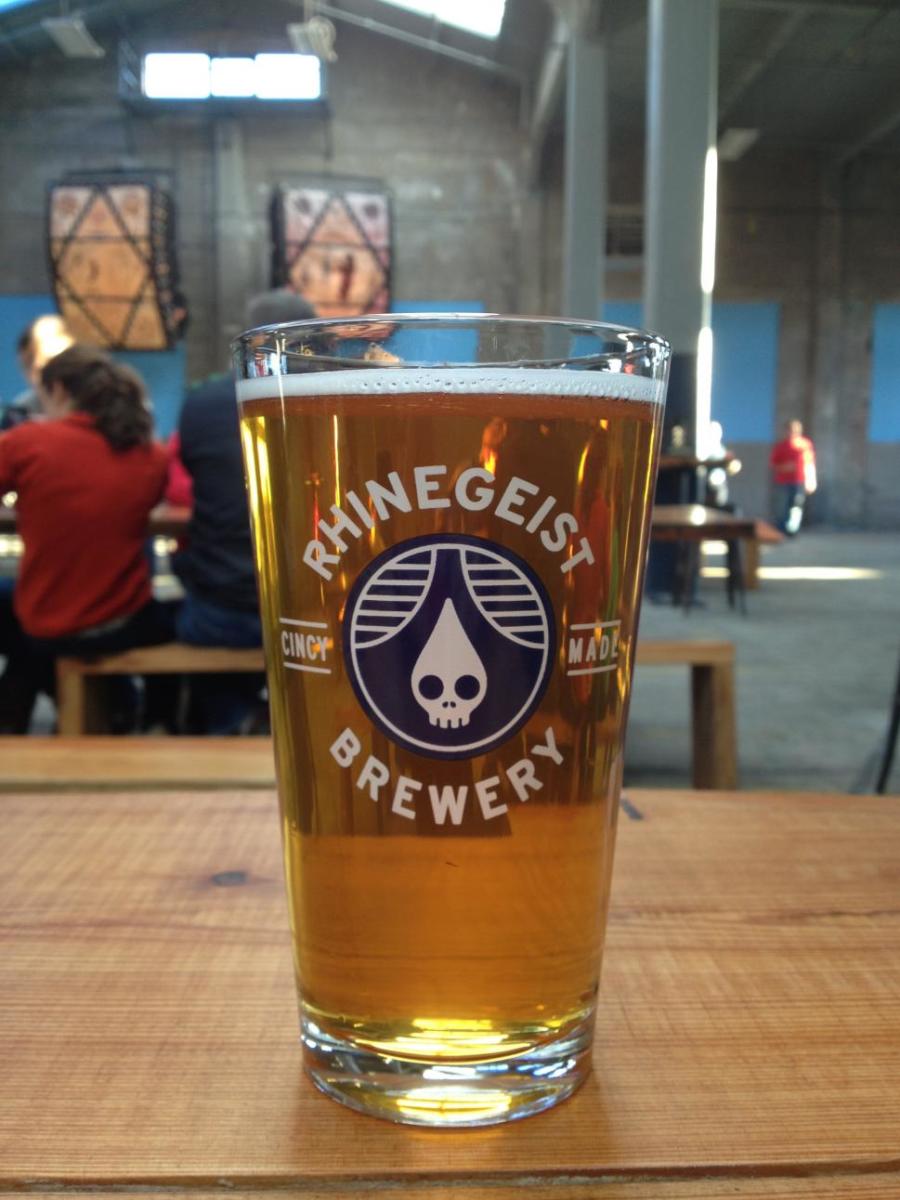 A few years ago Rhinegeist—one of the biggest and most popular breweries in the region—launched Cidergeist, its hard cider arm. They feature year-round and limited ciders, both in cans and on draft. Pip contains heirloom apples. Snug is brewed with five warming spices. Swizzle is brewed with lemongrass and ginger. The seasonal Elderflower combines elderflower with pears, and Manilla has notes of vanilla and molasses. Basically, they have ciders for every kind of palate and a fantastic rooftop bar. Location: 1910 Elm St. in Over-the-Rhine
MadTree Brewing
Known for brewing hazy beers, fruited beers, and canned cocktails, MadTree also gets into the cider game. Currently, they offer 42 Mile, an apfelwein cider (sour apples). Grab a pint at their Oakley brewery/taproom or at Alcove, their Over-the-Rhine restaurant and bar. Locations: 3301 Madison Road in Oakley and 1410 Vine St. in Over-the-Rhine
Wooden Cask Brewing Company
Newport's Wooden Cask specializes in European beers, but they also brew a peach orchard cider. At their flagship Newport location, pair it with some Beards and Bellies Barbecue. Or enjoy a glass at the Newport on the Levee location while gazing at the mighty Ohio River. Locations: 629 York St. in Newport, Kentucky and One Levee Way in Newport
West Side Brewing 
As their motto goes: "West Cider Best Cider." Seasonally, the Westwood-based Cincinnati brewery makes a few ciders such as the tropical Pog (passionfruit, guava, and orange); pumpkin spice; and cranberry-ginger. Location: 3044 Harrison Ave. in Cincinnati
Listermann Brewing Company
The East Side brewery has 18 taps, including a few dedicated to mead and cider. Listermann brews a traditional dry cider alongside sour, hoppy, and dark beers. Order the cider in a five-ounce sample size or a full 10-ounce glass. In the past, they've brewed the apfelwein Allen's Experimental Cider and a pear cider. Location:1621 Dana Ave. in Cincinnati
16 Lots Brewing Company 
With two locations—one in Mason and one at their Southern Outpost, located at Newport on the Levee—16 Lots is great for beer lovers and cider fans alike. It has house-made beers on tap and regional ciders from Ciderboys and Wise Bird Cider Co. from Lexington. Locations: 735 Reading Road in Mason and One Levee Way in Newport
The Hi-Mark
The bar Hi-Mark specializes in chicken wings and tenders, loaded fries, beer pitchers, and buckets o' beers. But they also sell a couple of ciders: Downeast Cider House unfiltered cider from Boston, and Michigan's Blake's Hard Cider. Triple Jam (strawberry, blackberry, and raspberry) comes in at a whopping 11 percent ABV, which is all the cider you need and more. Location: 3229 Riverside Drive in Cincinnati
Dead Low Brewing
Dead Low has a wide-selection of Ciderboys in bottles, including Peach Party, Pineapple Hula, and Strawberry Magic. Pair a cider (or two) with their pretzels and beer cheese flight, and chicken wings. Location: 5959 Kellogg Ave. in Cincinnati 
West Sixth Box Park
The Lexington-founded brewery operates a satellite at Newport on the Levee's Bridgeview Box Park. The outdoor spot offers fan favorites like Pay It Forward Cocoa Porter and West Sixth IPA, but also a house cider that has inklings of white wine, white grape, and pear. Order a pint—or buy it in a six-pack—and explore the Levee. Location: One Levee Way in Newport 
From Norwood to Newport, the Cincy region has a lot of local ciders to offer. It's time to drink your way into fall.