The annual PNC Festival of Lights at the Cincinnati Zoo & Botanical Garden is one of the most festive ways to celebrate the holidays. Marvel at millions of glittering lights, visit Santa in his North Pole Village and meet your favorite wild creatures. Get bundled up and enjoy this holly jolly event at the Cincinnati Zoo and Botanical Gardens this winter through January 8th, 2023.  If you're a first-timer or Festival of Lights pro, these are 5 things you don't want to miss at this year's PNC Festival of Lights!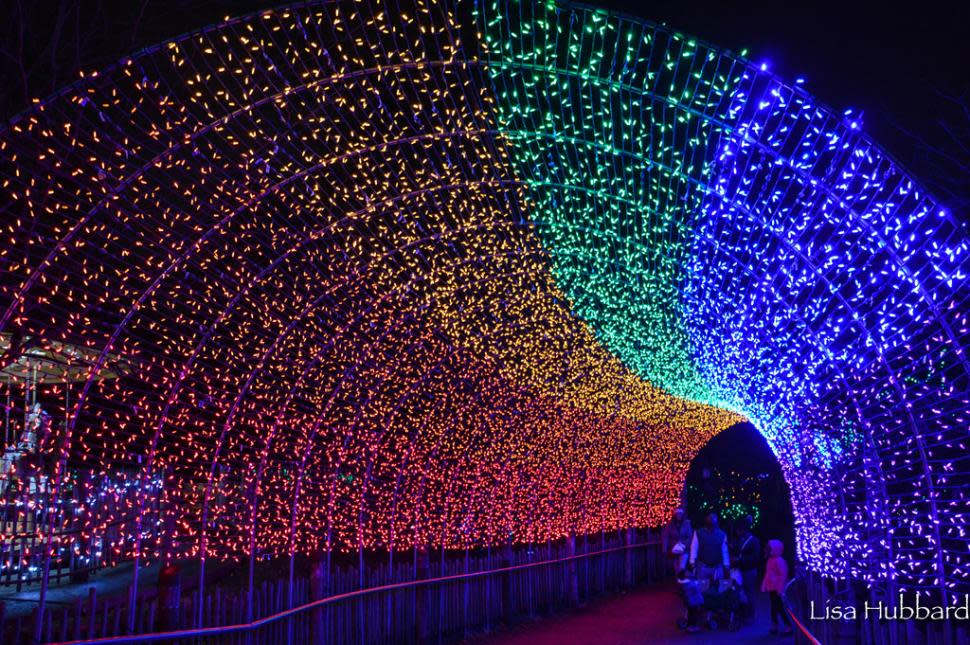 1. Wild Lights Show on Swan Lake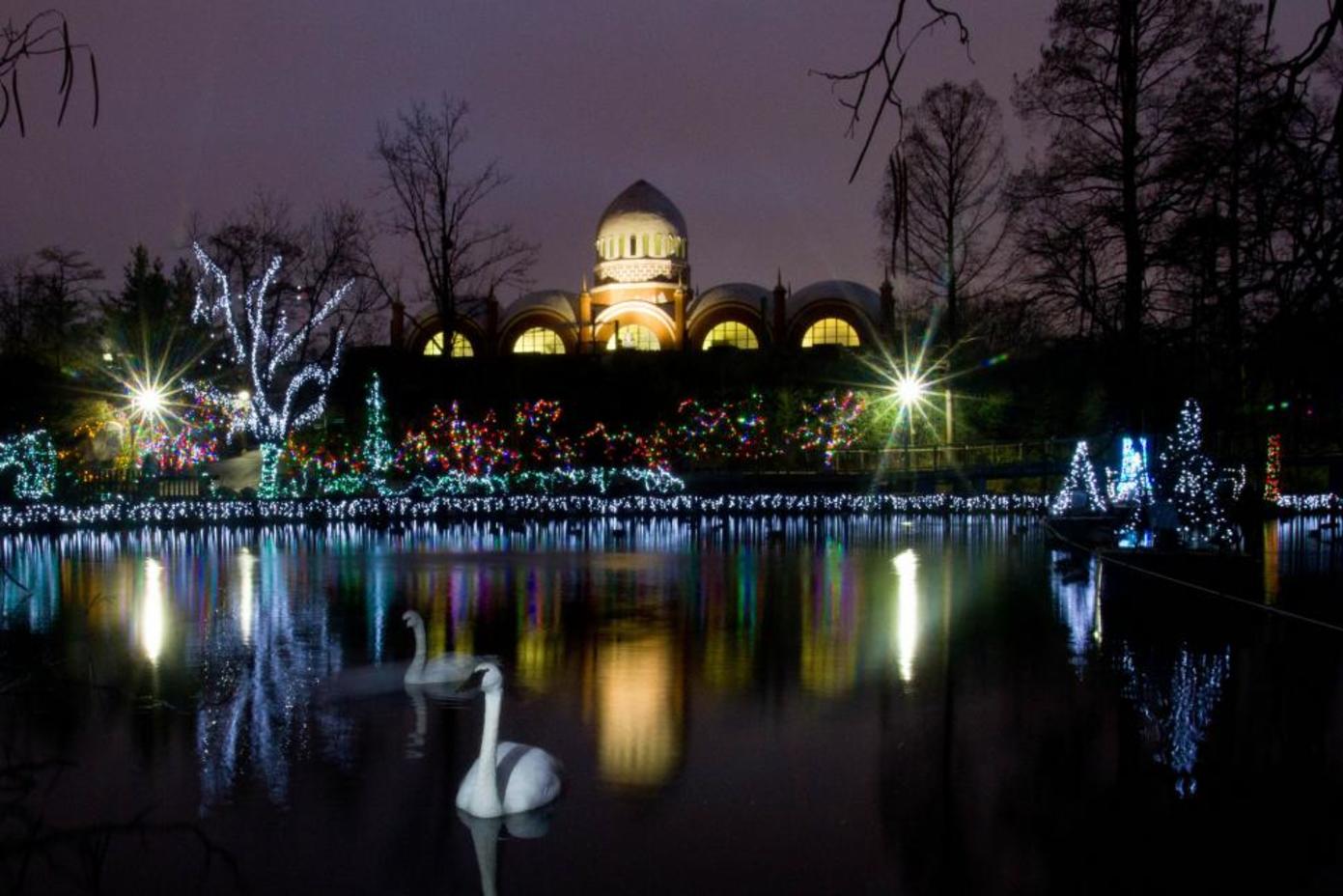 Everyone loves a good synchronized light 'n' music show! Head over to Swan Lake to see a 21-foot-tall tree with thousands of lights dancing to the beat of holiday songs. It truly is a sight to be seen and heard!
2. Animal lanterns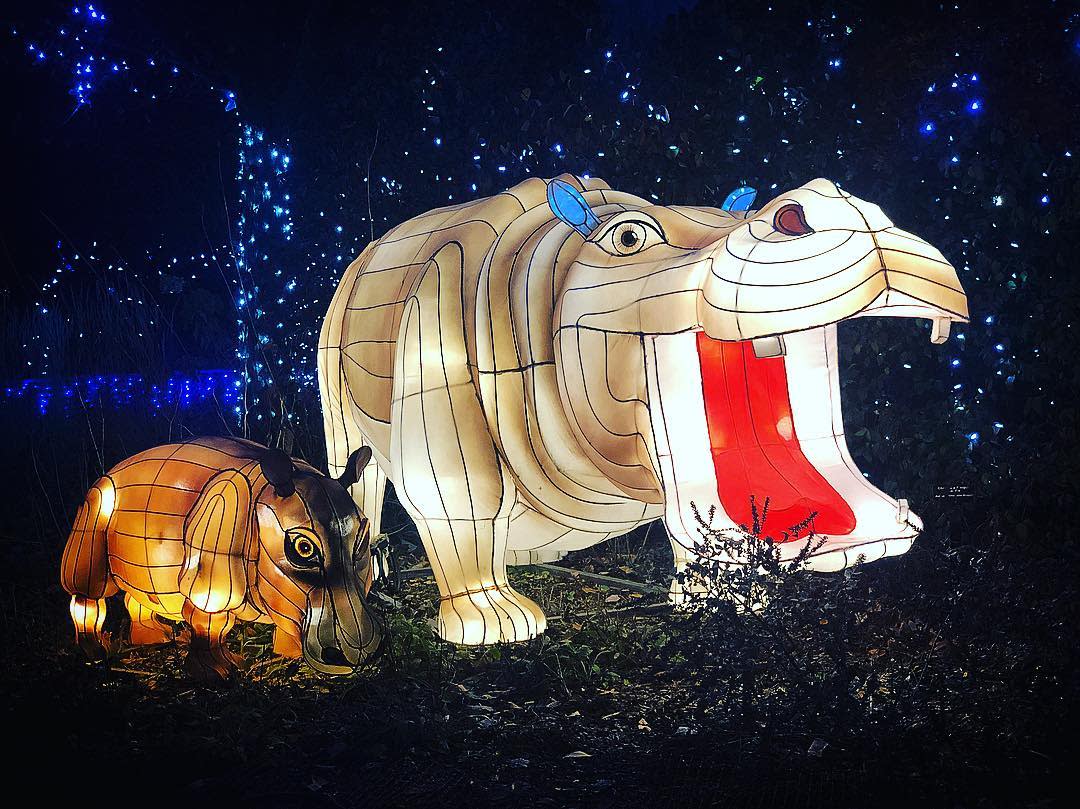 PNC Festival of Lights (Photo: @simply.mcguire)
Find all of the larger-than-life animal lanterns placed throughout the zoo...then go find and visit the real thing! You can also search for Fiona fairy statues in Fiona's Fairyland and take advantage of the 360-degree backdrop photo opp in Fiona's Freeze Frame.
3. S'mores stations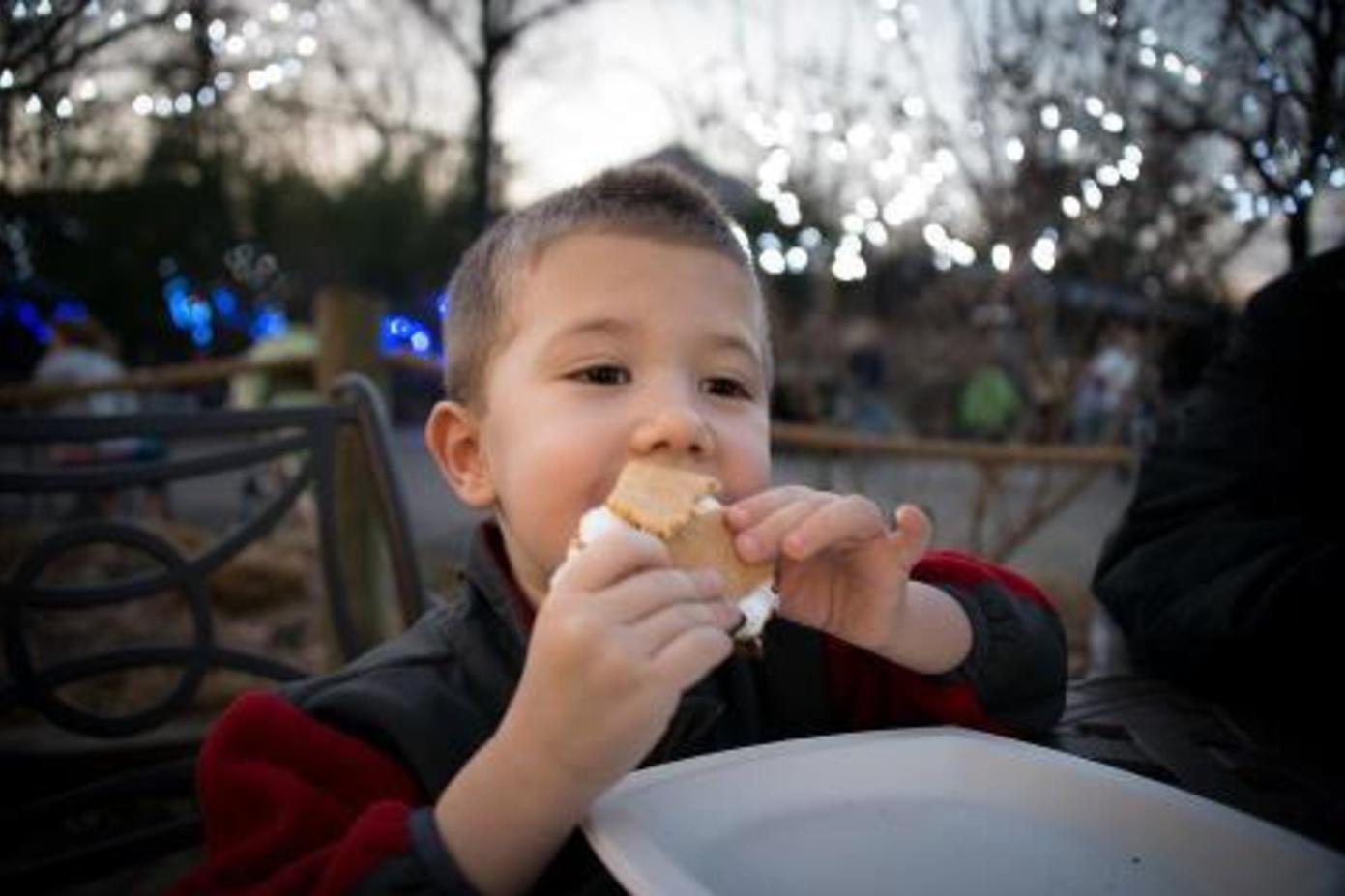 Hot cocoa! Roasted nuts! Homemade fudge! One of the best parts about winter and the holidays is indulging in those comfort foods of childhood – all of which you can enjoy during PNC Festival of Lights. You can even purchase a s'more kit and roast marshmallows over an open fire at one of three s'mores stations. Yum, I'll take s'more, please.
4. Lions and reindeer and polar bears, oh my!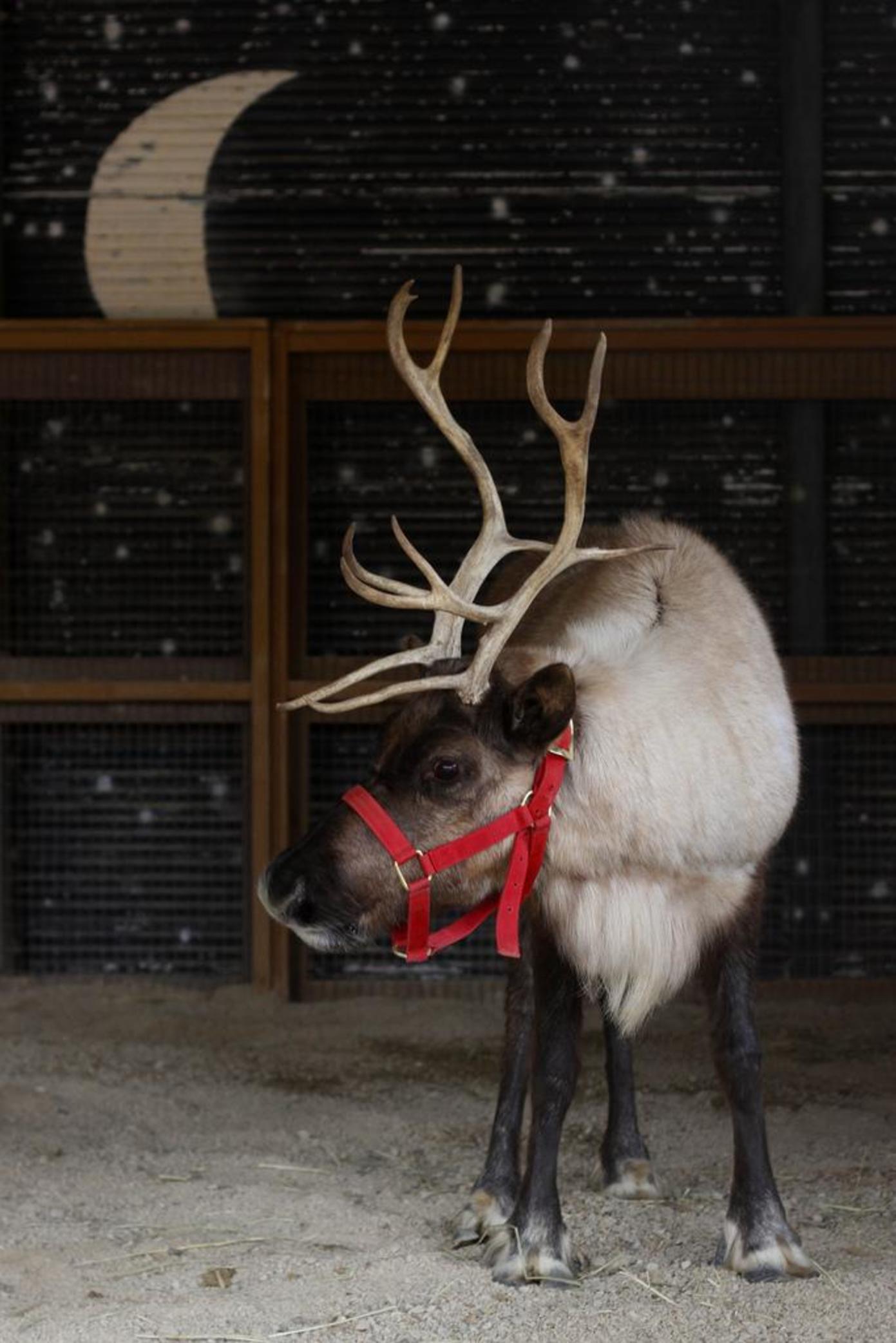 'Tis the season to visit all the cold climate animals like polar bears, red pandas, sea lions, and, of course, reindeer! And don't worry, there are more than a dozen heated indoor exhibits to keep you warm.
5. Toyland Express Train Ride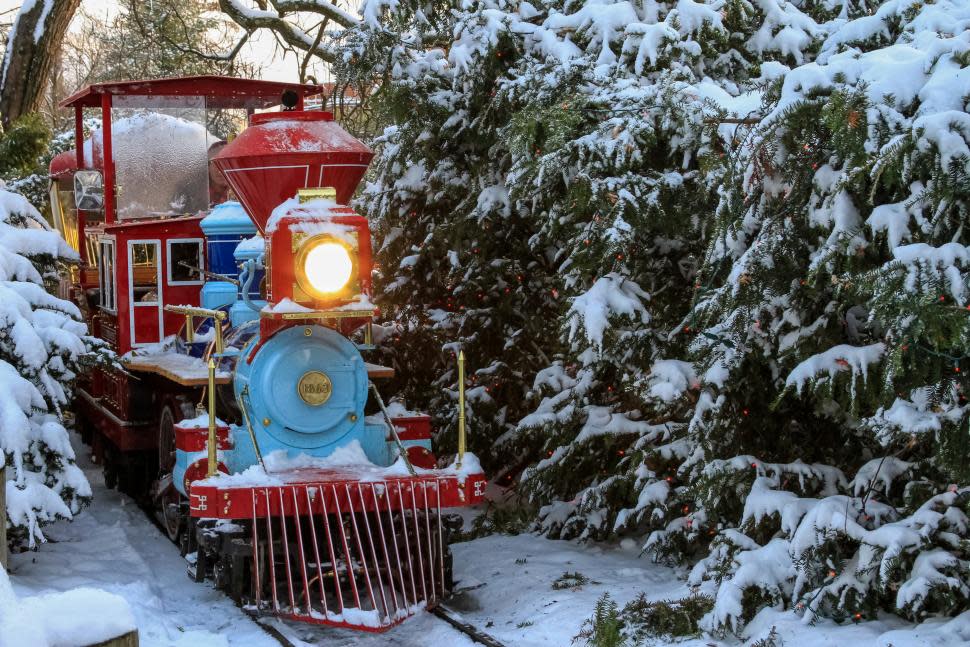 What better way to see all the lights and sights throughout the zoo than aboard a train? Sit back, relax and revel in the holiday spirit before the ride ends at Swan Lake.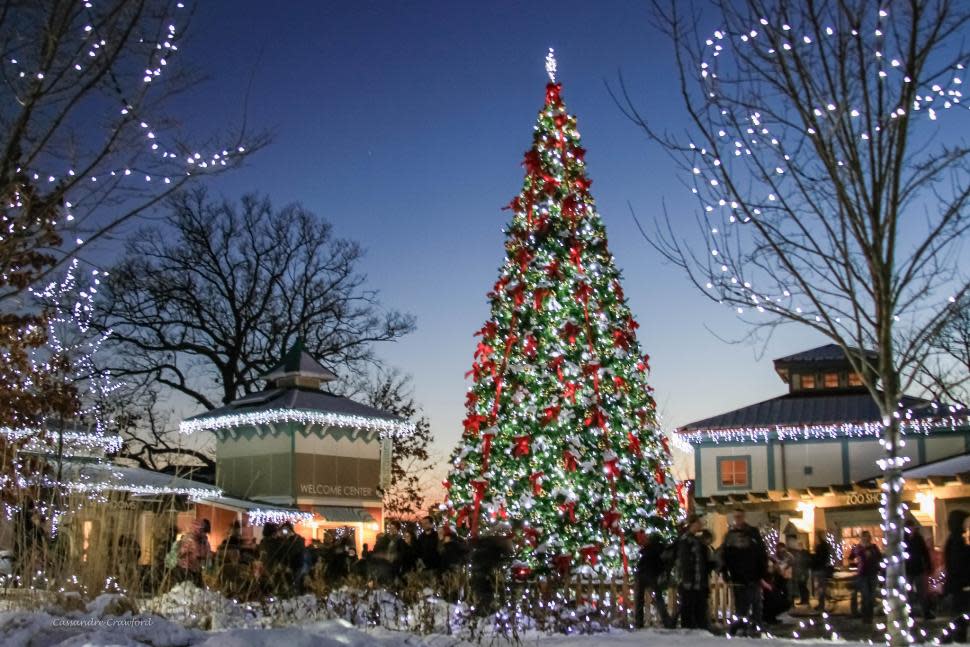 Plus, enjoy live performances of the Madcap Black-Light Puppet Show and strolling entertainers, ride the carousel, visit with Santa and Mrs. Claus and visit all the themed areas like Candy Cane Forest, Fairyland, and Frozen (with a visit from the royal sisters!) and Gingerbread Village.