Visiting Cincy during the holiday season? From the North Pole Express to interactive holiday toy train exhibits, these are the most festive holiday train exhibits and rides to help you and your family celebrate the holidays!
Holiday Junction featuring the Duke Energy Holiday Trains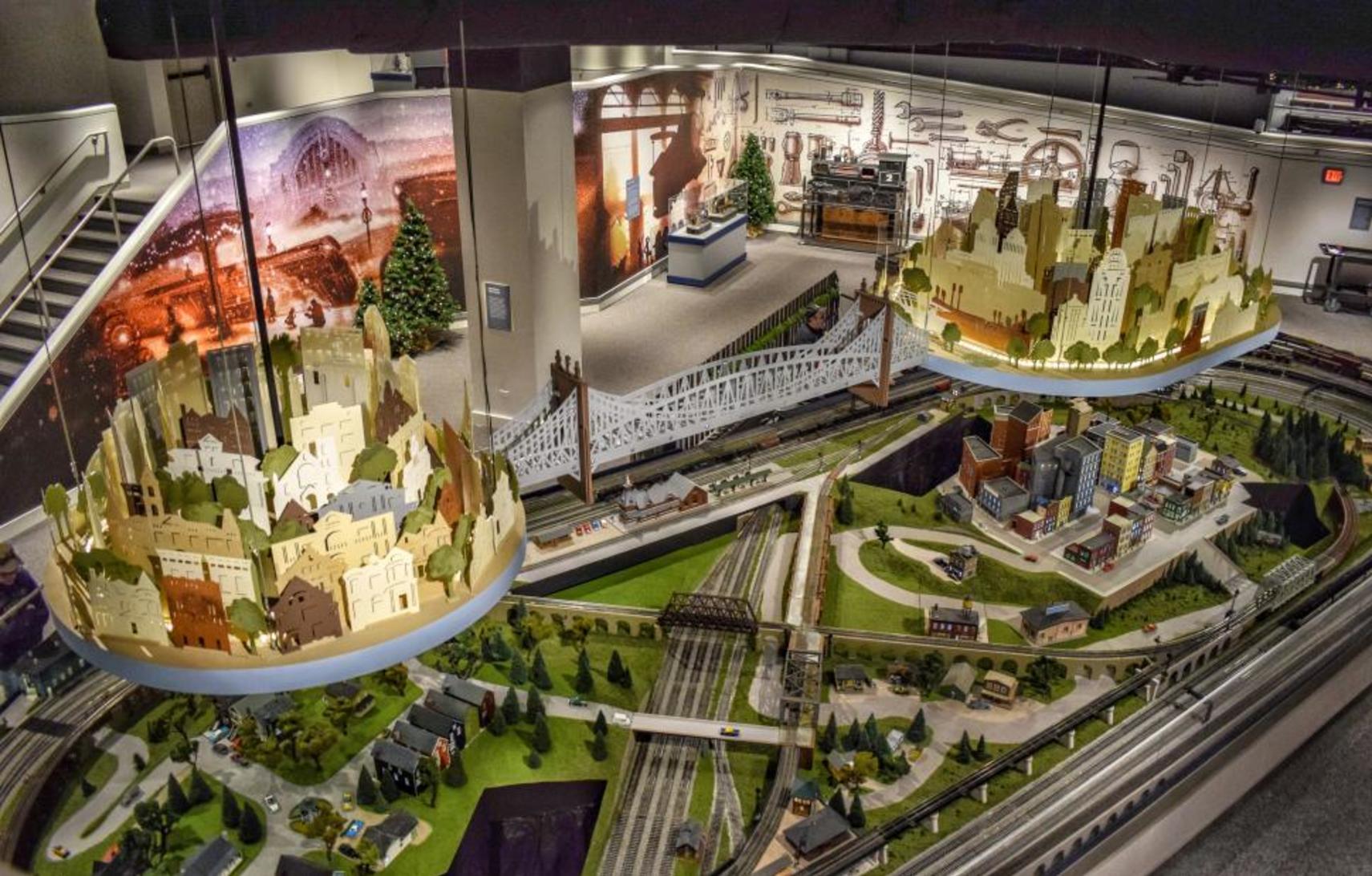 This holiday season you can celebrate 76 years of winterland whimsy at the Cincinnati Museum Center at Union Terminal! Explore this beloved train exhibit, featuring more than 300 rail cars and 60 locomotives, during the annual Holiday Junction event. Visitors can enjoy a bird's-eye view of the whole display from an elevated walkway. Returning is Brickopolis, a "blizzard" of LEGO displays depicting the worlds of Disney, DC Comics, Harry Potter, and more. Also returning this year is the OMNIMAX® film Rocky Mountain Express, where you can immerse yourself in the rugged beauty of the Canadian Rockies aboard a historic steam locomotive.
Mark your calendars for Friday, November 25 - Santa is coming to town!
Holiday Junction runs from November 23, 2022, through January 2, 2023. Hours of operation vary. 
Christmas at EnterTRAINment Junction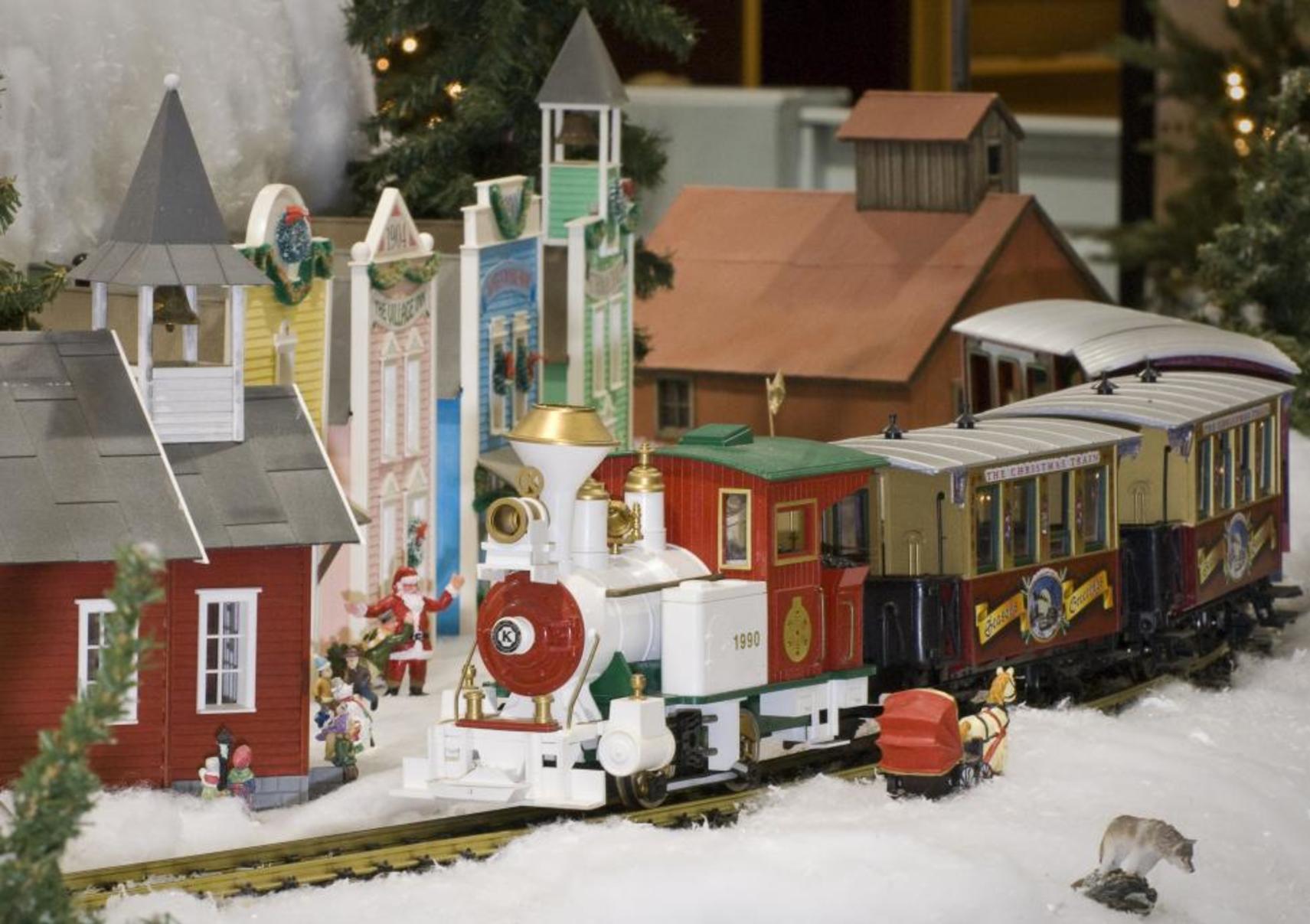 EnterTRAINment Junction, with two miles of track, trains depicting every era of American railroading, and the A-Maze-N Funhouse (which features a mirror maze and hilarious tilt room), provides tons of fun all year long for little engineers. During Christmas at the Junction, step into 80,000 square feet of holiday fun with a special Christmas cityscape display, seasonal lights, and decor. Journey to the North Pole to visit with Santa either in person or schedule a virtual meeting. November 12, 2022, through January 1, 2023.
North Polar Express at PNC Festival of Lights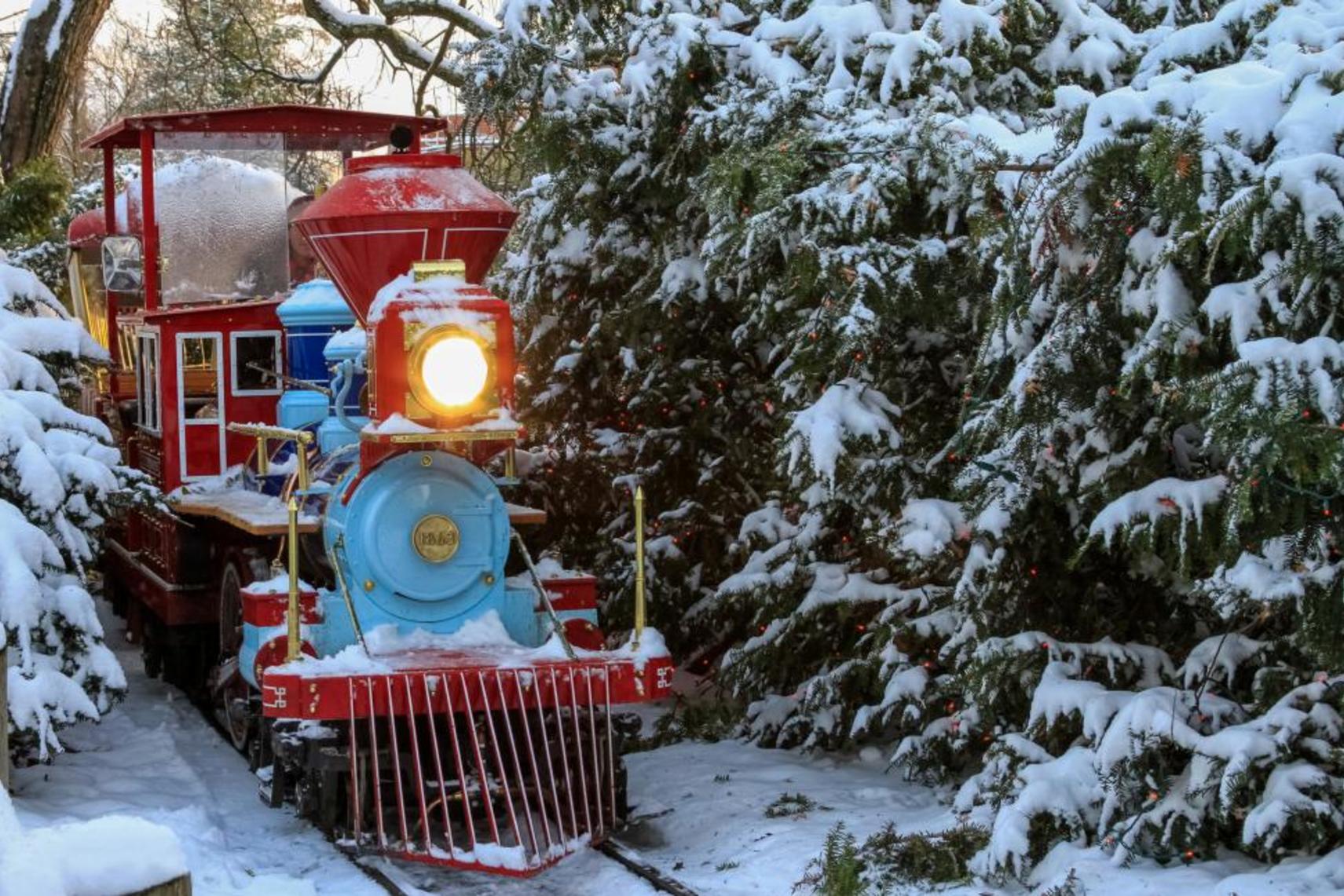 Head to the Cincinnati Zoo & Botanical Garden and witness a wonderland of dazzling holiday lights and festive cheer. Hop on the train and take a ride around the zoo and marvel at the Wild Lights show on Swan Lake - plus, experience a longer-than-ever light tunnel! There is an additional cost to ride the train. Reservations to visit the zoo are required. The PNC Festival of Lights takes place from November 18, 2022, through January 8, 2023. 
Trains and Traditions, A Cincinnati Holiday at Krohn Conservatory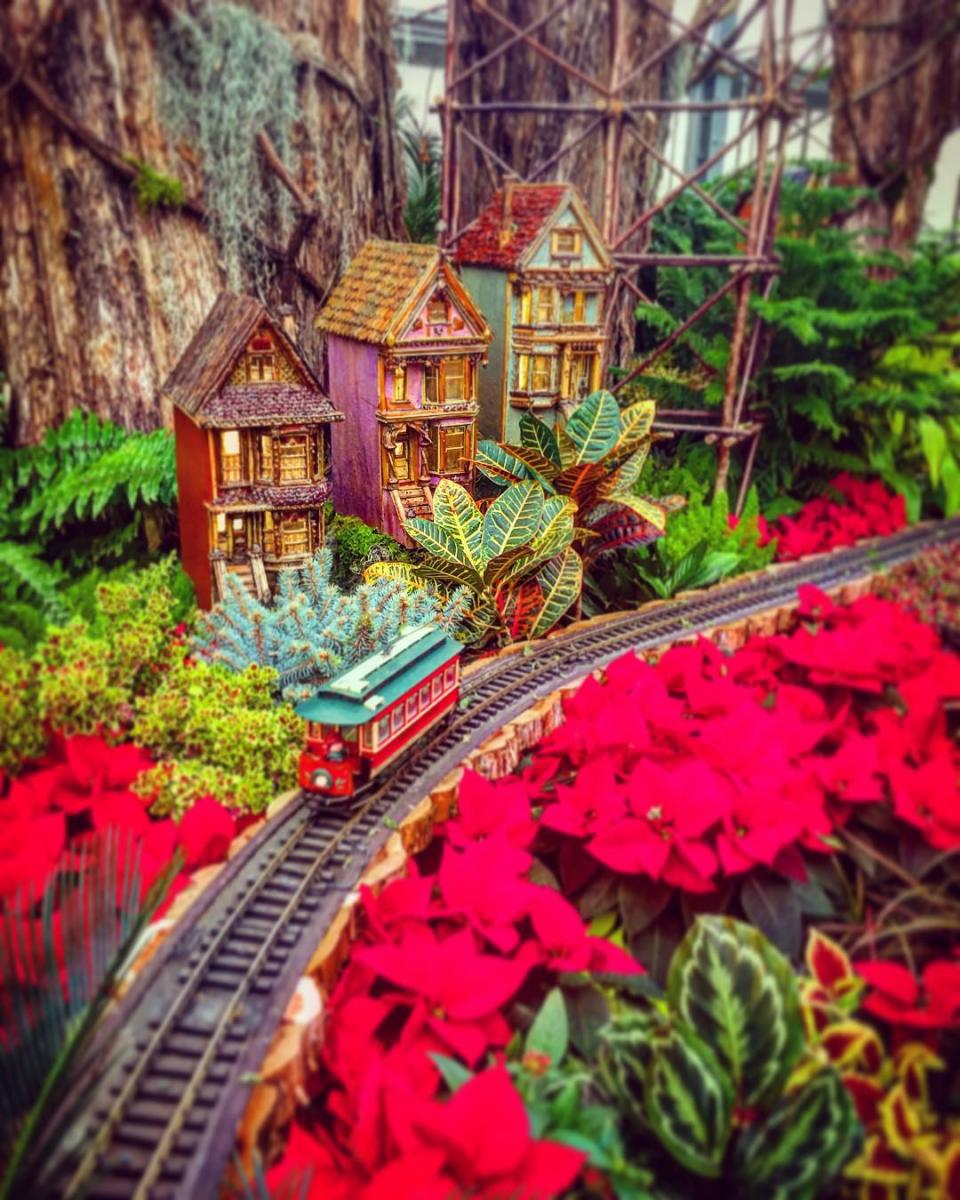 Krohn Conservatory holiday show (photo: @kayakababcat)
Lush green foliage, red poinsettias, and holiday trees greet visitors at Krohn Conservatory in Eden Park during Trains and Traditions, A Cincinnati Holiday. As is tradition, a model train chugs through a scenic wonderland of holiday florals and miniature recreations of the Cincinnati region's most iconic landmarks. The event will run through January 9, 2023, with a start date to be announced. 
LM&M Railroad Holiday Express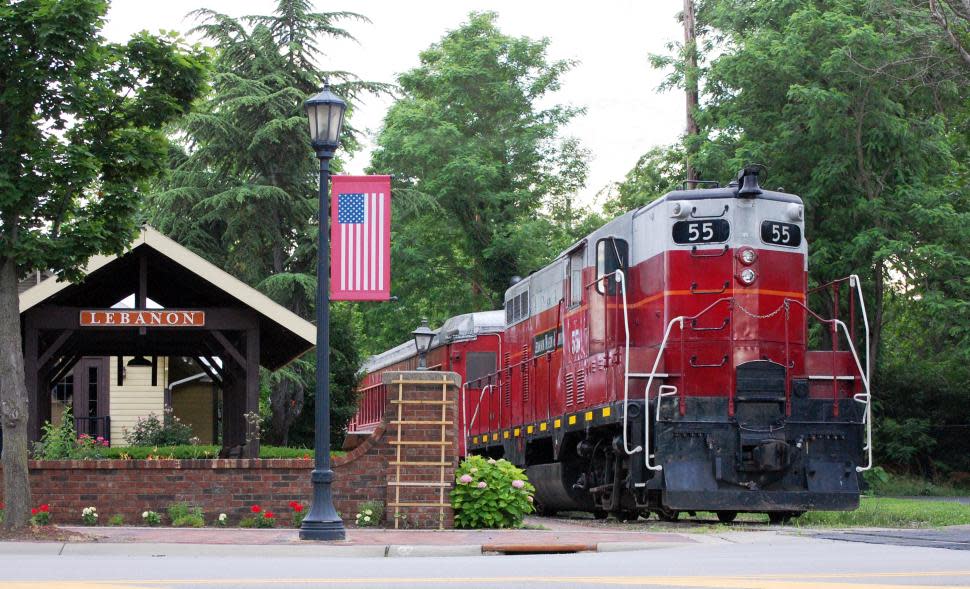 All aboard! During this festive roundtrip ride on a vintage LM&M Railroad train, elves make holiday balloons and share stories about the North Pole in a decorated, heated train car. After the Holiday Express train ride, families will be guided by elves on a magical visit with Santa Claus! Advance reservations are required. Train dates and times vary, from November 18 - December 23, 2022.
Holiday Toy Trains at Behringer-Crawford Museum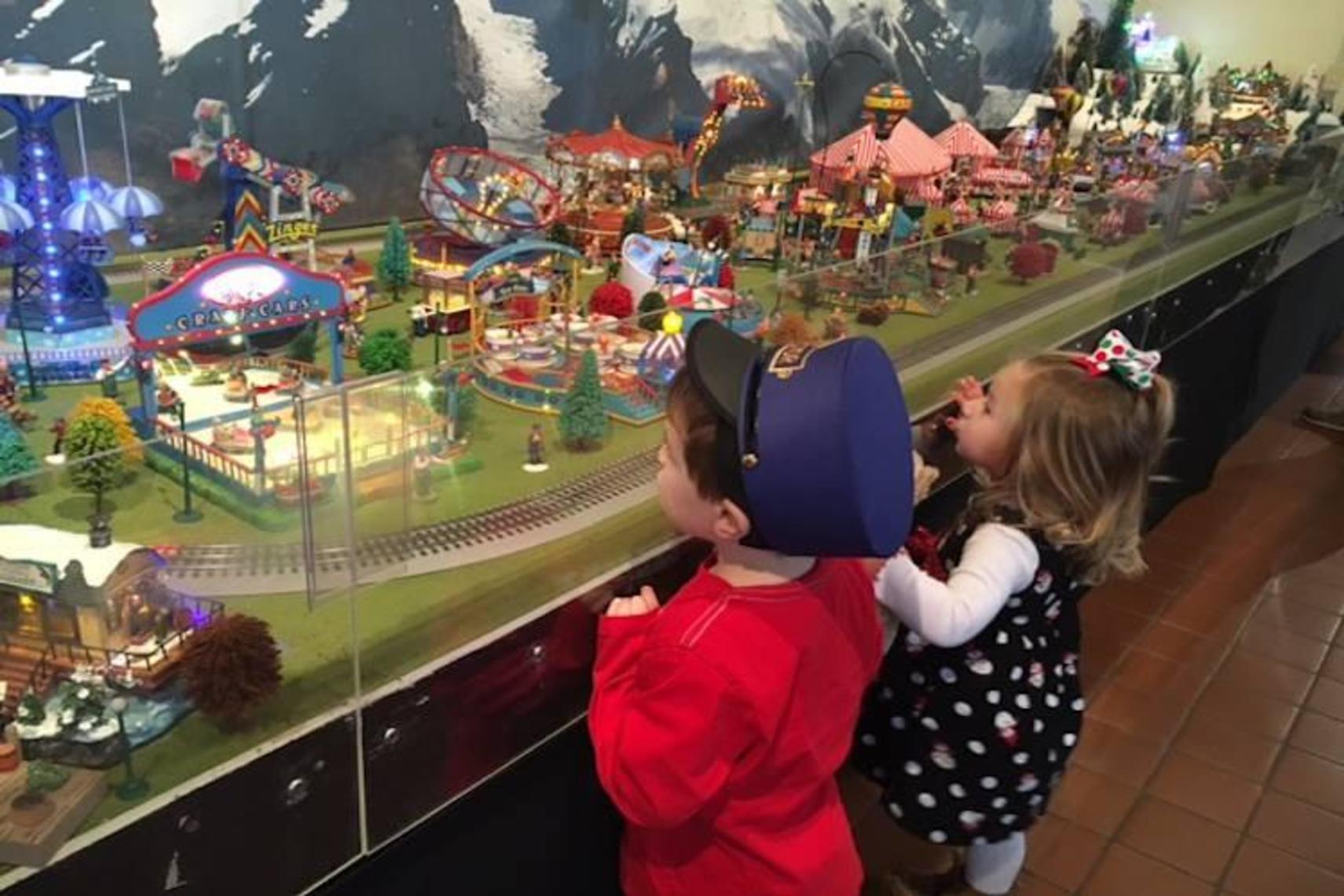 Located at the Behringer-Crawford Museum, vintage Lionel and Plasticville trains, Thomas the Tank Engine, and more than 30 moving, interactive displays are carefully built at kids' eye level. The 250 feet of track rolls through busy cities and snowy countryside.
November 12, 2022 - January 8, 2023. 
Kings Island & Miami Valley Railroad at Winterfest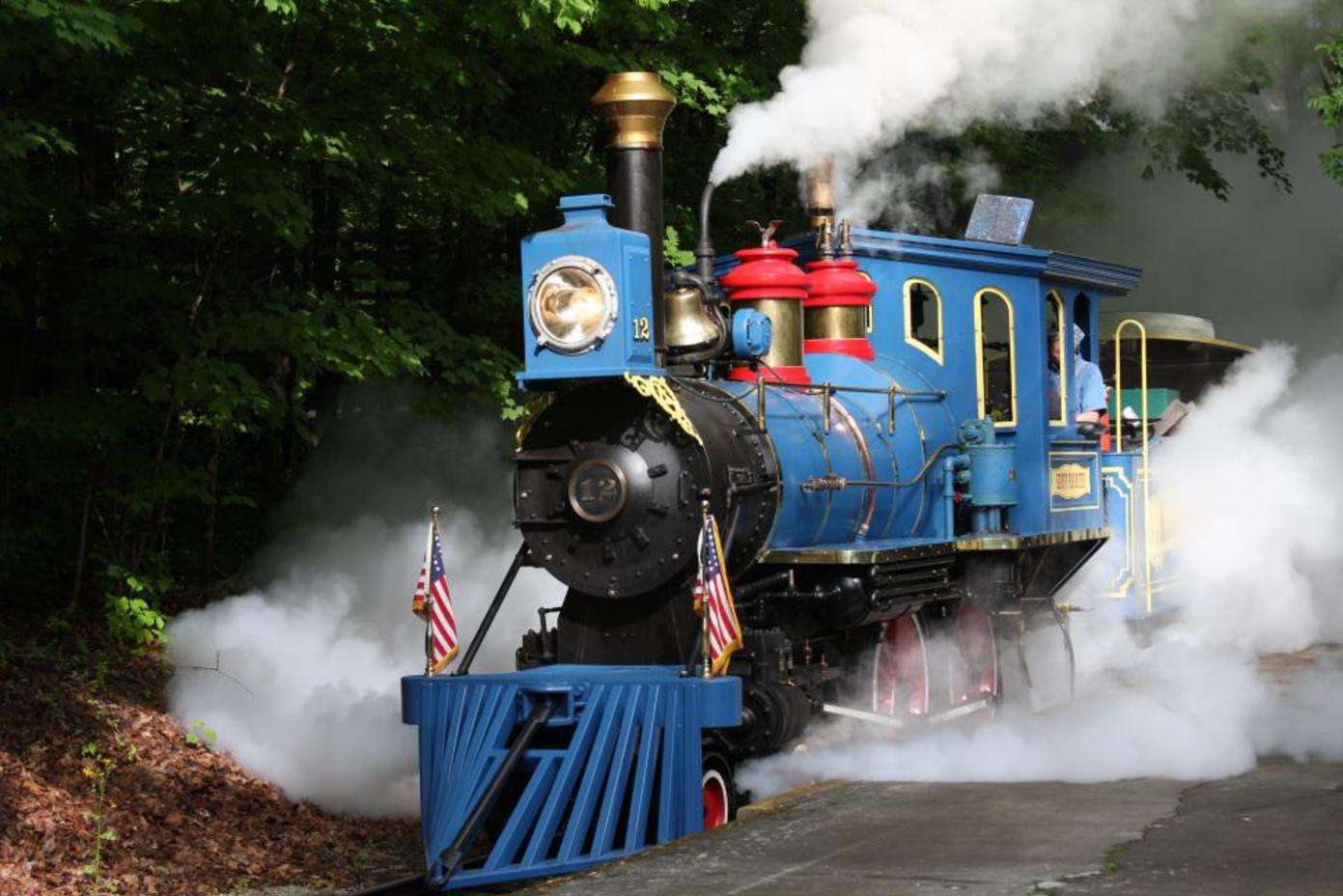 Miami Valley Railroad train at Kings Island (photo: Kings Island)
November 25 - December 31, 2022