If you're into barbecue - we've got good news. There's no shortage of local joints to get something smoked to perfection in the Cincy region. Whether you're looking for a night downtown, or something more laid back and outdoors, this list has got you've covered. 
Eli's BBQ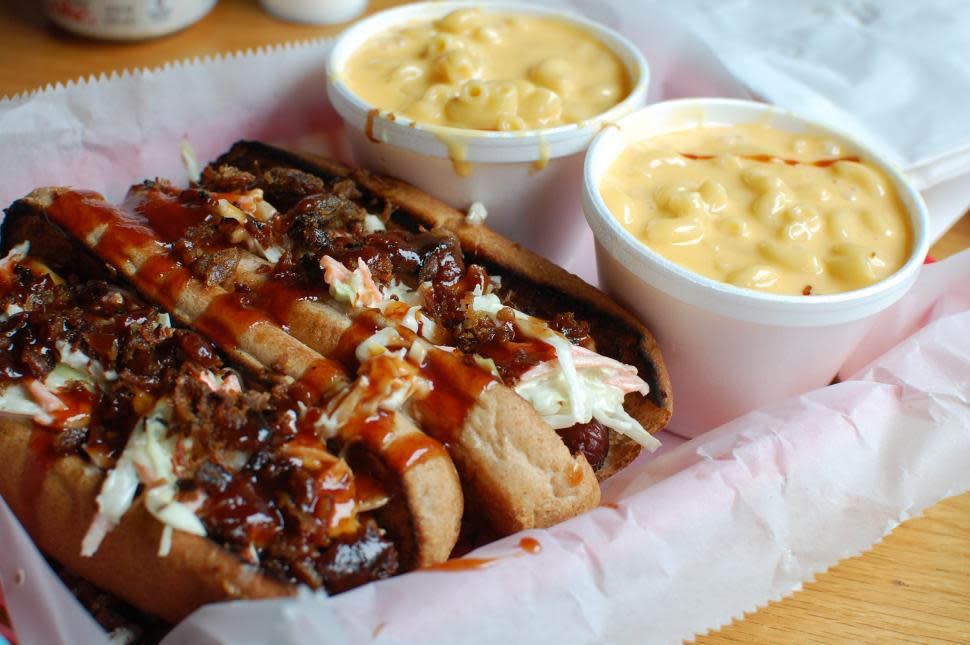 Ask any local where THEY get barbecue, and you'll like hear the name "Eli". Eli's has quickly become a Cincinnati institution - so much so that you can even buy it at your local Kroger's grocery store! The original Eli's, located on the river in Columbia-Tusculum, is a hot spot in the summer. It's BYOB, first-come-first-served picnic table seating, and even features live entertainment on certain dates. Don't be scared if you pull up and see a line - it moves quick. You can also visit their location at Findlay Market if you're downtown; pick up some BBQ and sauce to-go and enjoy it at home! 
Eli's BBQ is located at 3313 Riverside Drive in Cincinnati and at Findlay Market, 1801 Race Street in Cincinnati.
City Barbeque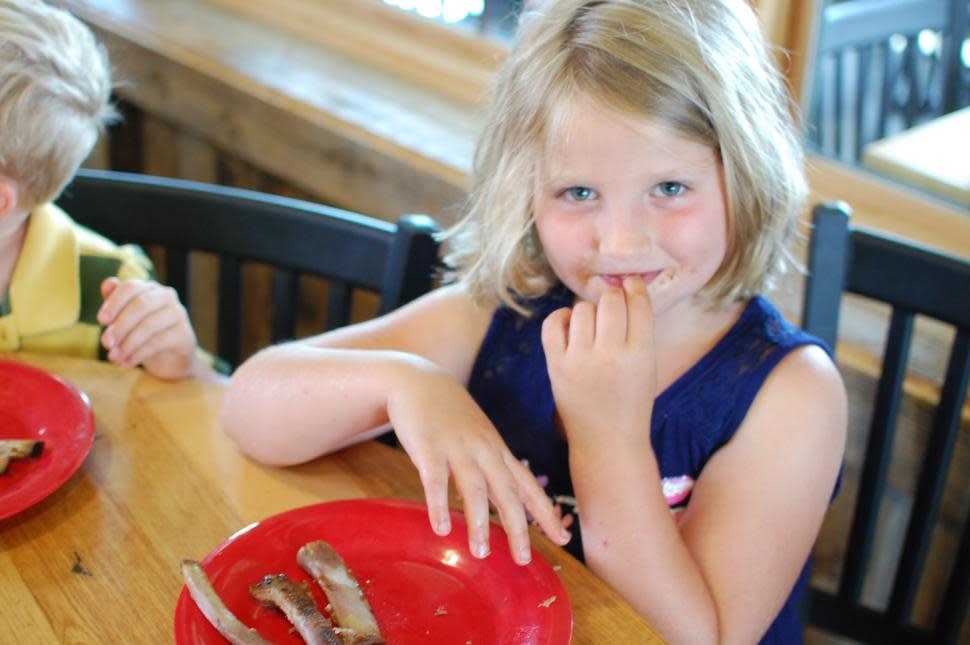 Whether you're looking for regular weekday dinner or trying to cater a big event - City Barbecue has you covered. With several locations spread across the Cincy region, you're truly never far from this tried-and-true barbecue joint. Feeding a crowd? The Motherload combo meal is enough to leave your group satisfied. 
City Barbeque has locations in Blue Ash, Eastgate, West Chester, Florence and Highland Heights.
Montgomery Inn
Montgomery is THE Cincinnati barbecue spot, having been around locally since 1951. Like any regional take on barbecue, opinions on Montgomery Inn's sweet, house-made sauce can be polarizing. The only way to figure out if you like Cincinnati-style barbecue: go try it!
Montgomery Inn has two locations: the original in Montgomery and the Boathouse on the riverfront in downtown Cincinnati.
Alabama Que
Alabama Que uses a signature dry rub and barbecue sauce on their beloved turkey tips - leaving a dish that is something to savor. If you're into mustard or vinegar-based barbecue, you simply have to try their gold sauce. During the summer you can also find a variety of different sweet tea offerings here. 
Alabama Que is located at 2733 Vine Street in Cincinnati.
Velvet Smoke
The flavor profile for award-winning Velvet Smoke is right in the name: smokey! This barbecue is Kansas City-style, so know what you're getting in to. The brisket is a fan-favorite, but Velvet Smoke is definitely known for their burnt ends.
Velvet Smoke is located at 10515 New Haven Road, Harrison, OH; with a take-out location (limited seating) at 5626 Cheviot Road, Cincinnati, OH.
Walt's Hitching Post
Walt's Hitching Post is a Northern Kentucky gem. It's been there since 1942, and is known for being a high-end steak house and barbecue spot. The smoked ribs and chicken are insane; just try driving by and not stopping in once the smell hits you! 
Walt's Hitching Post is located at 3300 Madison Pike in Fort Wright, Kentucky. 
Pontiac
Located in Over-the-Rhine on Vine Street, Pontiac is barbecue oasis in the urban jungle. Featuring ribs, brisket, pulled pork - and an entire menu of tiki drink cocktails - this is a great spot for a night on the town. 
Walt's Hitching Post is located at 1403 Vine Street in Cincinnati, Ohio.