Start Your Day Here
There's nothing better than a cup of coffee and some light bites to start your day. Consider one of these Black-owned spots around the region.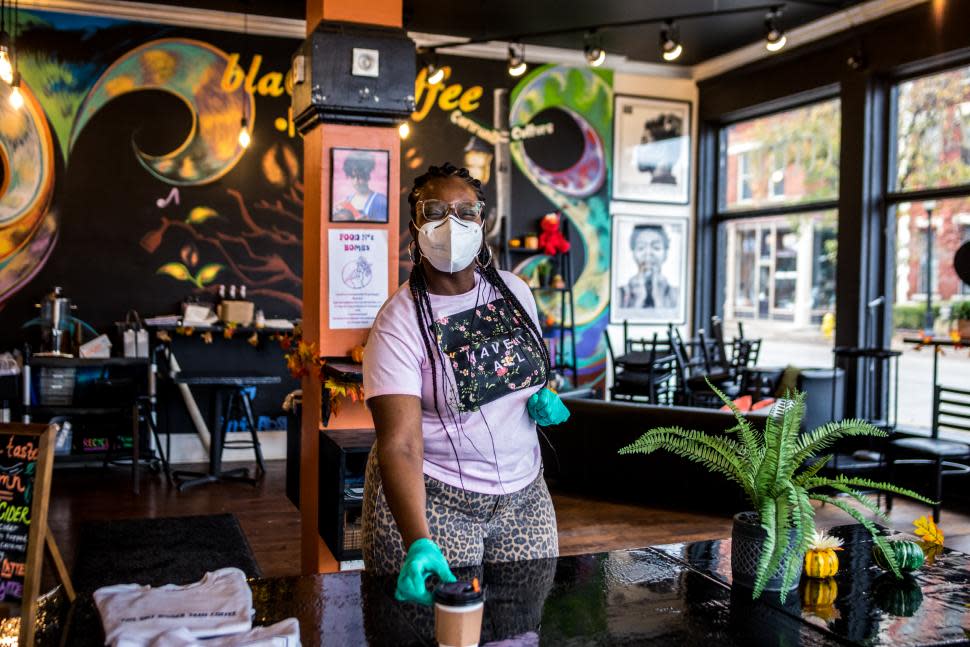 Located in downtown Cincinnati, this specialty coffee shop is inspired by hip-hop and community. Be sure to grab a pastry or sandwich to accompany your beverage. And don't miss their original apparel shop, BlaCk OWned, just next door.
Chef Christian Gill's homemade biscuits are served with jams and butter, three types of gravy or as a hearty sandwich. Their location in the Pendleton neighborhood currently offers carryout and limited indoor and outdoor seating. 
A newly opened shop near Xavier University serving gourmet coffee, espresso, specialty drinks and breakfast and lunch fare. Dine in or get yours to-go.
Located in Westwood, Muse Cafe is currently offering carryout only. Start your day with a cup of joe paired with a Morning Melt like Black n' Brie: blackberry jam with melted brie on a croissant. Ingredients are sourced directly from local farms and much of the menu is available gluten-free with bread made in house. They also serve salads, sandwiches, paninis and beer and wine to-go!
Barbecue Abounds
These places will hook you up with some delicious, finger-lickin' barbecue.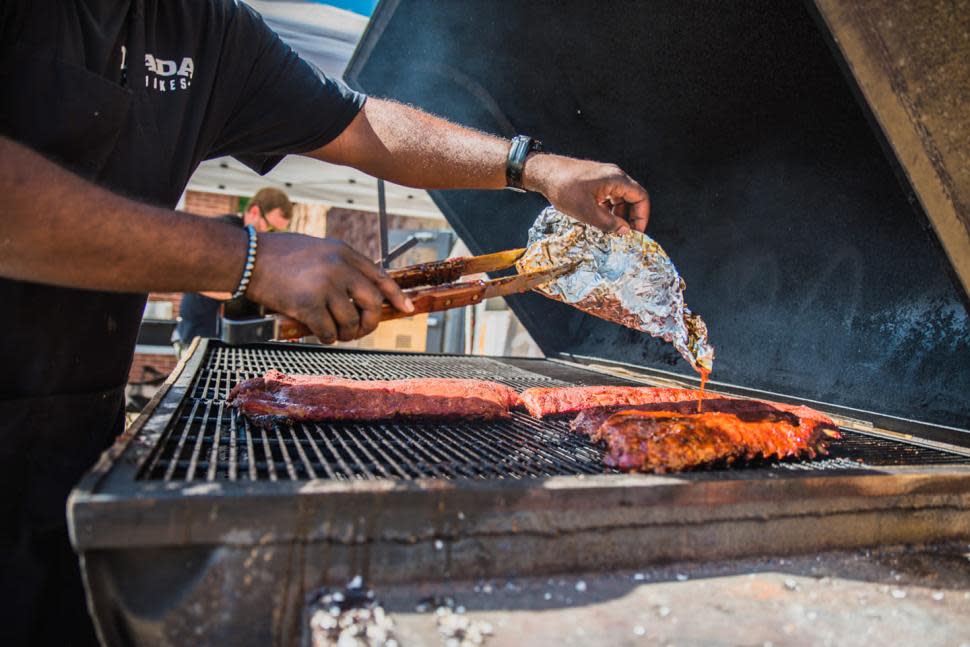 The restaurant's name and the food pay homage to the state where the owner grew up, Alabama. The menu includes ribs, pulled pork, brisket, chicken, salmon and their claim to fame: Turkey Tips.
This catering and food delivery business based in Newport, Kentucky can also be found selling their smoked meats and sides around town at various venues. Follow them on social media to find out where they'll be next.
Not only will you love their house specialty, brisket, and other freshly prepared options including many vegetarian and gluten-free sides, but their mission is also to be commended: a for-profit social enterprise that hires, develops and trains individuals with barriers to employment.
The husband and wife duo that operate this business has been honored with awards both for their delicious food and their business accomplishments. Grab carryout from their permanent location in Mt. Washington or their popular food truck as it travels around the region.
Seafood & Other Savories
These restaurants are serving up everything from burgers to Southern favorites to West African Senegalese fare.
Yet another spot near UC, Conscious Kitchen specializes in flavorful, healthy fare including a variety of vegan-friendly options. 
This cozy spot in Northside serves authentic West African Senegalese food. Get some to-go and pair it with a drink on the patio of Northside Tavern just next door.
Also, near UC's main campus, Island Frydays is serving up Jamaican cuisine in the Queen City using seasonings like jerk and curry. 
Enjoy Louisianna-style fresh seafood from this spot near University of Cincinnati's main campus. They're "Bringing Nawlins to the Nati".
This takeout-only restaurant serves burgers, ribs & other Southern-style food from a vintage trolley car in the West End.
Sweet Treats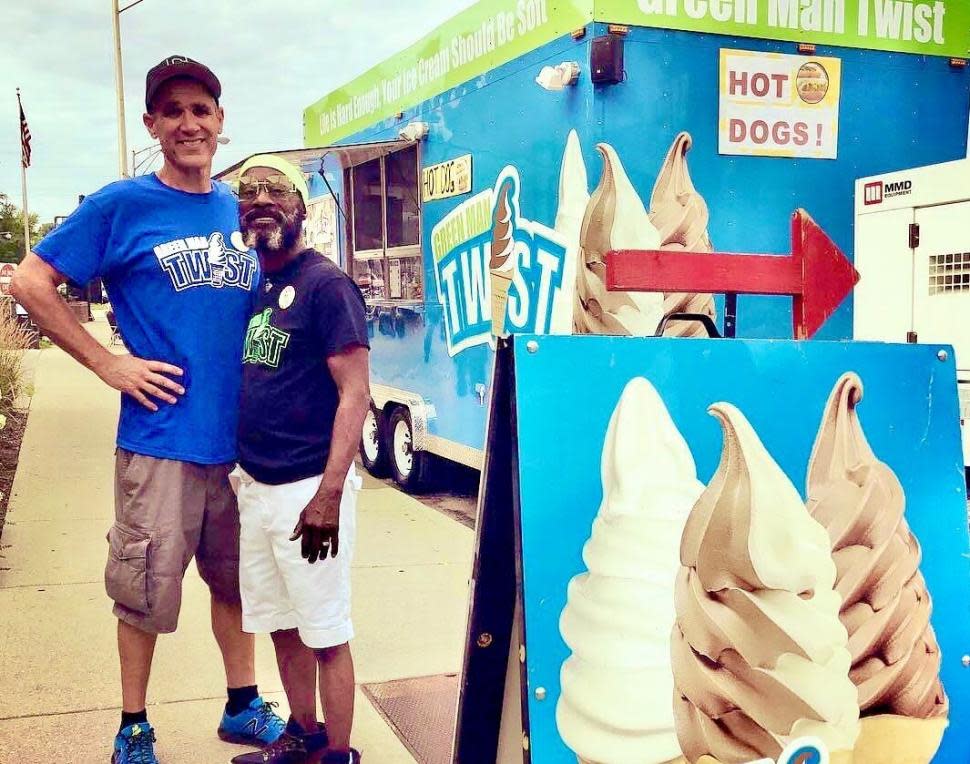 Grab a cool treat on a hot day. Menu items include soft-serve ice cream, slushies and hot dogs to enjoy in their outdoor park setting in Walnut Hills.
Everything here is tempting, so it will be hard to decide between their homemade cookies, brownies, banana pudding, crispy bars and more. Currently fulfilling online orders for delivery.
The name says it all. They specialize in delicious, small-bite desserts. See their website to order and to schedule a pickup time.
Looking For More?