If you have not already been to The Cincinnati Black Music Walk of Fame which opened in late July, this is your sign to do so! This attraction has been in the works for a few years as a project from Hamilton County, and it's exciting to have something new to do downtown that celebrates the many music legends that call the Cincy Region home! The Cincinnati Black Walk of Fame is located on the riverfront, directly in front of the Andrew J. Brady Music Center, at the very end of Race Street. Here are 3 of my reasons why you need to visit!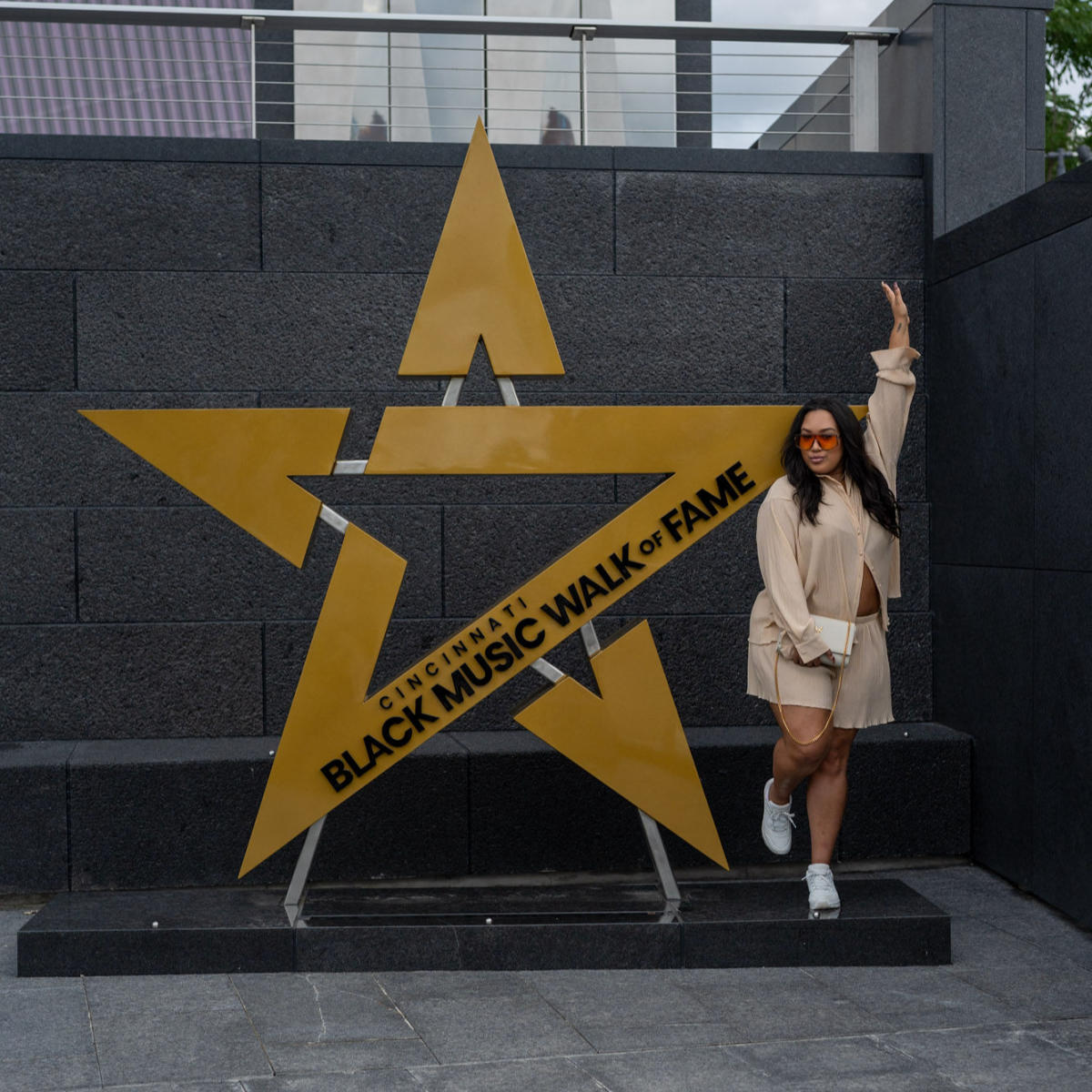 Learn about Ohio's rich music history
I was really surprised and in awe to learn of the many musical talents from Southwest Ohio. This area's influence on music history has impacted not only the region but the world! Many blues, R&B, soul, and rock pioneers hail from Cincy, and as you walk through the attraction you're bound to see some familiar faces and hear some familiar music. This attraction is both fun and educational, so prepare to learn something new!
Create memories with the interactive displays
This interactive attraction is unlike anything I have seen before, where you truly immerse yourself in the music thanks to haptic screens. You can even record yourself dancing and download your dance session to your phone so you can watch and share it with others. I enjoyed the Bootsy Collins experience the most, where I had the great honor of being his drummer during a virtual jam session. Can you imagine that? Have your friends and family join you to make up the entire band. If you are interested in creating "beats" there is also a drum station where you're guided by 2022 inductee Hi-Tek on how to put one together.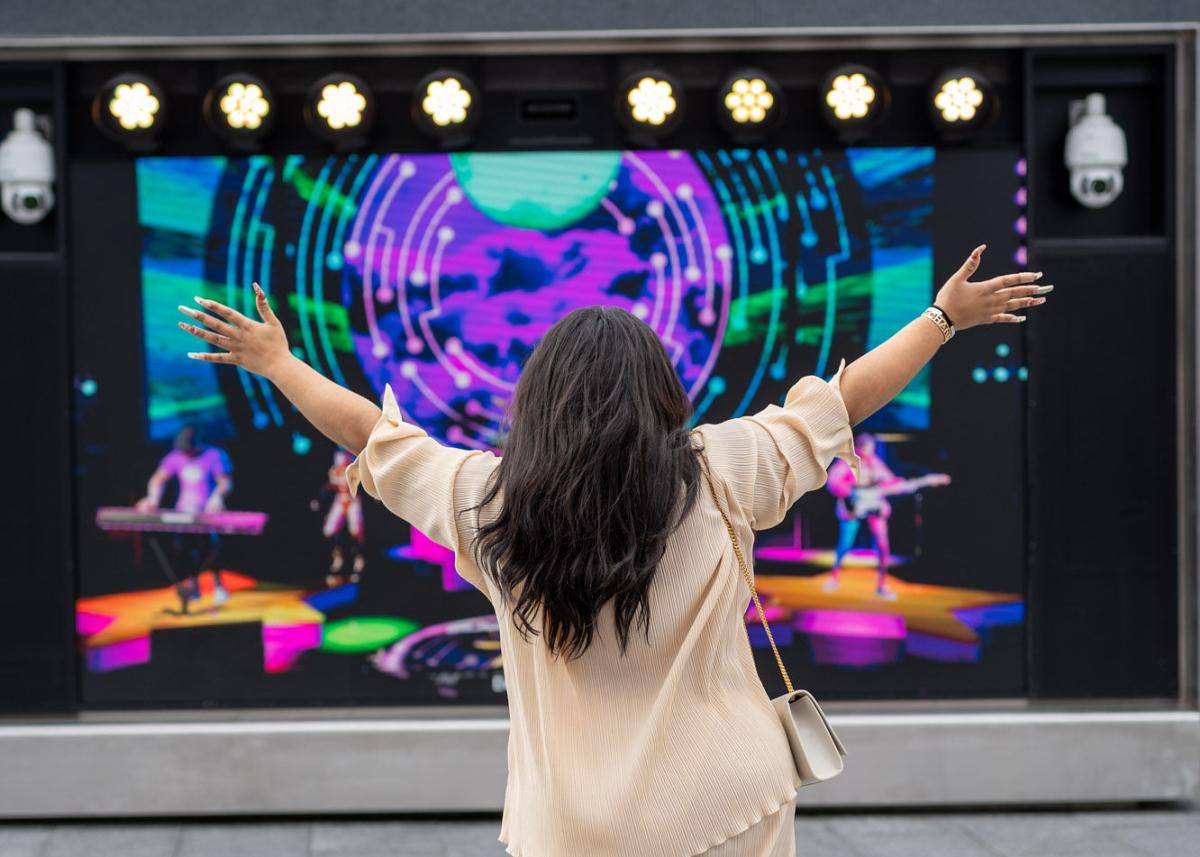 It's FREE!
The Black Music Walk of Fame is an exciting and hands-on attraction that is FREE and open to the public. Bring your friends and family down to the riverfront and experience this for yourself, free of charge. Honestly, this is a beautiful work of art and I hope locals and visitors alike really appreciate and celebrate it for generations to come!
Bonus: If you plan to visit Cincy during Cincinnati Music Festival weekend, which always takes place in July, you can attend the Walk of Fame's annual Induction Ceremony. The event is held at the Andrew J. Brady Music Center and is also free of charge. Watch the inductees (or their families) receive their stars, and learn more about their history and background. You'll leave with a greater appreciation for and understanding of Cincy's role in music history - and you never know what local legends will show up!
There's so much free fun to be had in Cincy! Check out this list for more free things to do in Cincinnati. Check out our guide to The Banks on what to do before and after your visit to the Walk of Fame and make a day of it!