Underground dining and drinks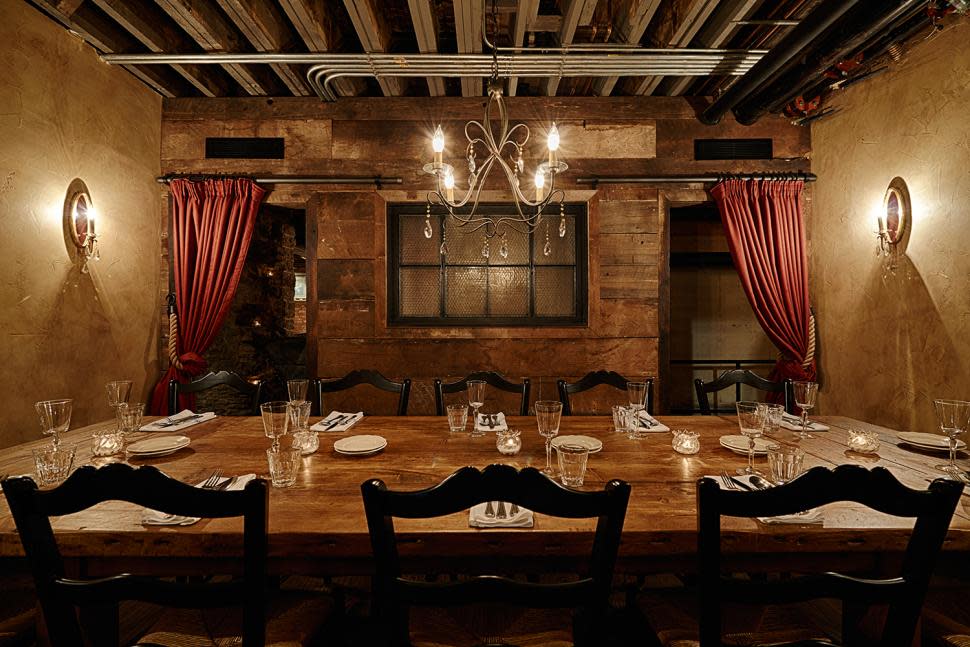 Sotto
The tantalizing aroma of Sotto's Italian dishes entices diners down the staircase and below Sixth Street in downtown Cincinnati where a world of deliciousness awaits. Nosh on cacio e pepe or fusilli con ragu in this rustic and romantic underground hideaway. End on a sweet note with the ricotta doughnuts or gelati.
Ghost Baby
Venture four stories below Vine Street to experience the cocktails and music of Ghost Baby, a lounge located in a former brewery's lagering tunnel with a flare for the 1920s. Every night brings a new experience, so visit once, twice or make it your new favorite haunt.
Night Drop
Existing "in the space between spaces," Night Drop is the cocktail bar companion to Branch restaurant in East Walnut Hills. Tucked away below Branch in the former Central Trust Bank building of the 1920s, guests will find the largest gin and amaro selections in the region. Due to current safety precautions, indoor dining and drinking is on pause, but you can make use of the outdoor patio for bank-themed cocktails like the "Joint Account" and "Off Shore Account." Food is also available.
Underground tours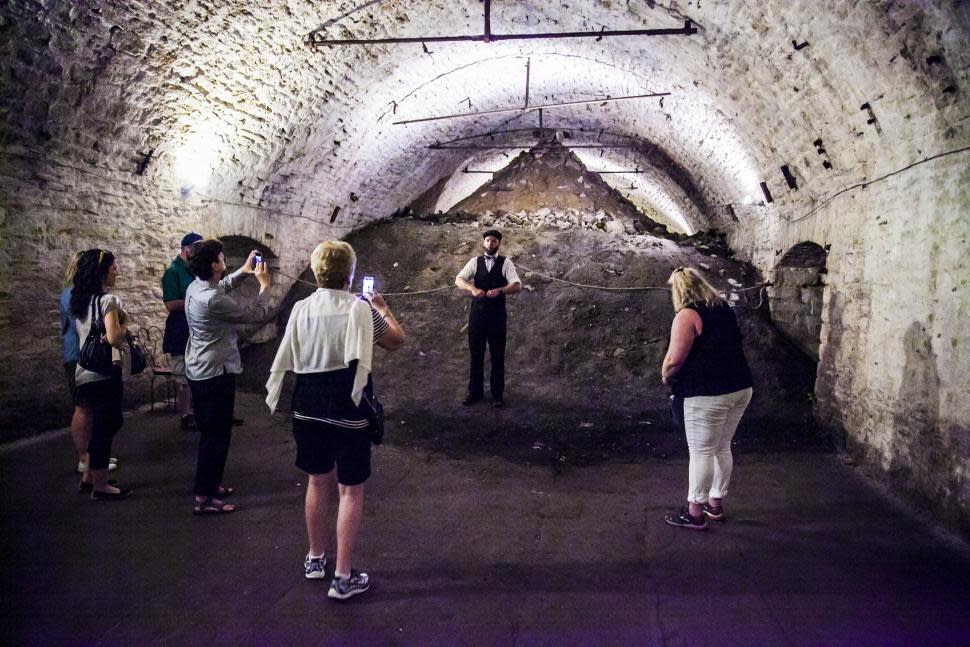 American Legacy Tours
American Legacy Tours' guided experiences provide amazing sights and cool knowledge of what happens below the streets of the Cincinnati region. From hidden crypts in historic churches to unearthing the brewing legacy of our region in the old lagering tunnels, these tours take you to dark places (literally and figuratively!).
Brewing Heritage Trail Tours
Discover the secrets of the region's brewing history with the Brewing Heritage Trail. The trail's guided tours take you deep below the surface where you can explore the subterranean tunnels and cellars where lagers were aged in the era before Prohibition. Back above ground, you can sample the modern craft brews that have once again found a home in the Cincinnati region.
Underground-ish activities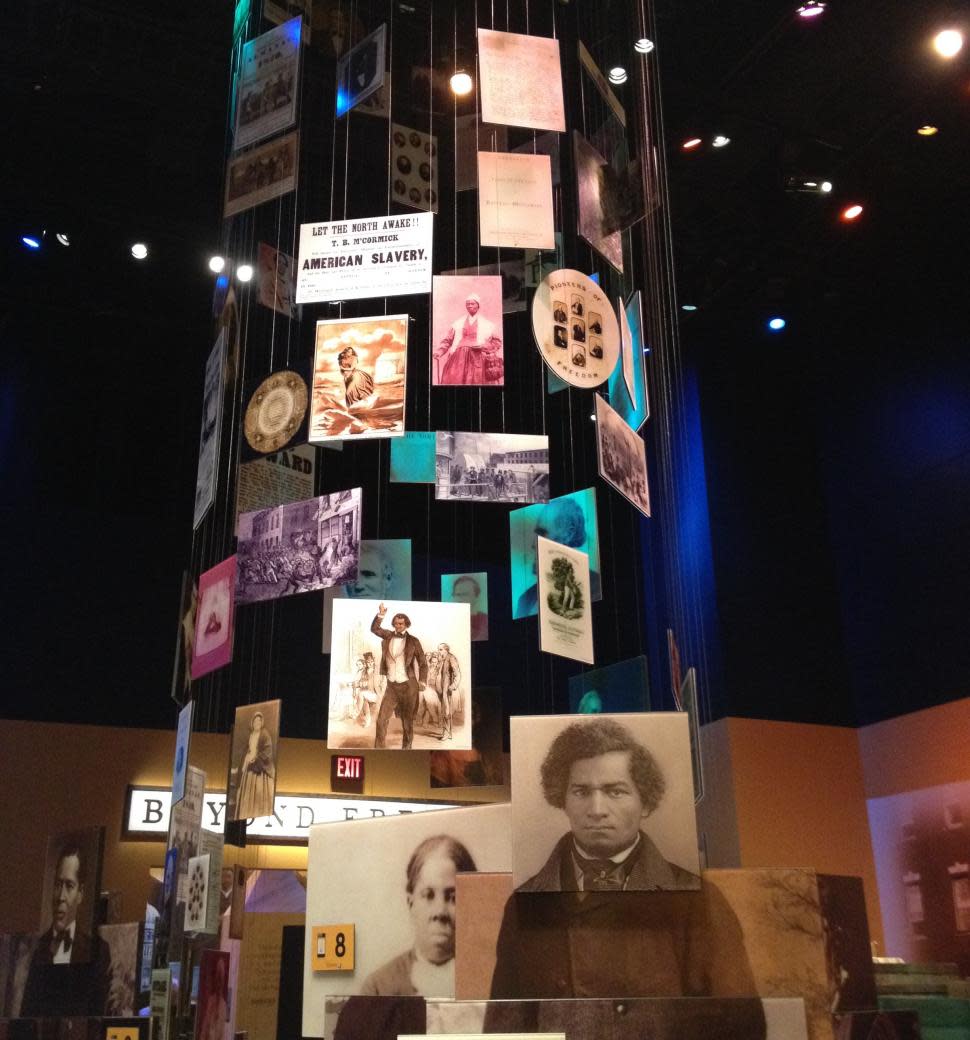 National Underground Railroad Freedom Center
Courage, cooperation and perseverance – the cornerstones of freedom – are represented at the National Underground Railroad Freedom Center through traveling and permanent exhibits, special events and hands-on experiences that bring to life the inspiring stories and harrowing tales of the fight for freedom. Whether its remembering and honoring those who fought for freedom during the time of the Underground Railroad, or bringing to light the continued fight against modern slavery, the Freedom Center aims to educate and inspire for future good.
The Cave at Cincinnati Museum Center
Venture into 500 feet of cascading waterfalls and stalagmites and stalactites in the Cincinnati Museum Center's reproduction of a limestone cave. Shimmy through tight crevices or enjoy the view from wheelchair-accesible overlooks. The Cave is temporarily closed with plans to reopen in 2021.