Explore the best outdoor patios and beer gardens in the Cincy Region 
Summer is here and it's time to celebrate patio season in Cincy! If you're looking for a restaurant with a view, an outdoor beer garden, or just a fun spot to enjoy happy hour outside, this is your guide to the best restaurants with outdoor dining in Cincinnati and Northern Kentucky.
Incline Public House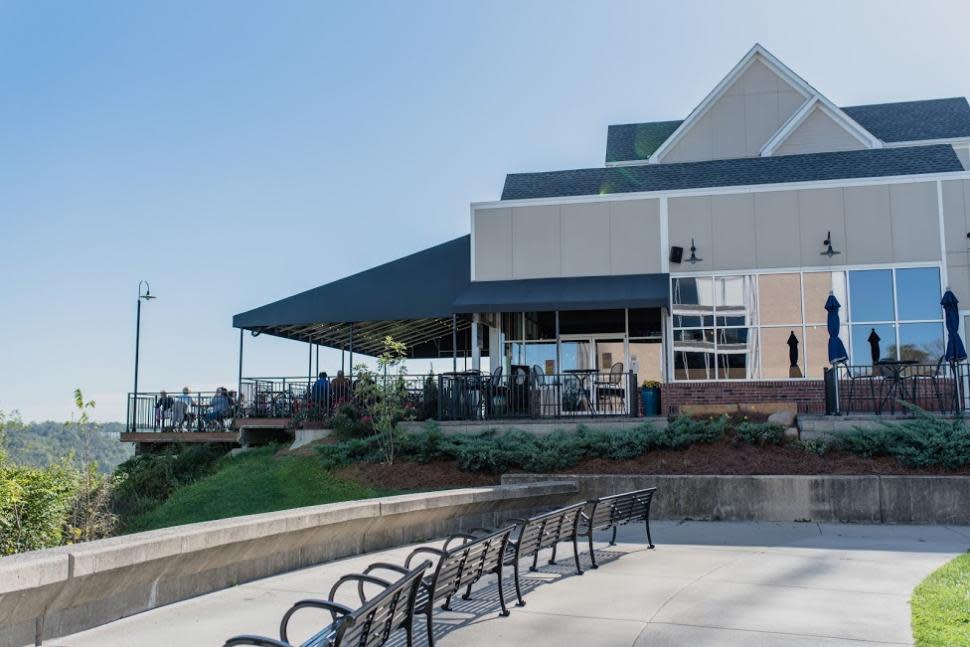 Incline Public House (photo: Louis Rideout)
Seated atop the Price Hill Incline, Incline Public House's patio boasts some of the best views of the Cincy region. Indulge in delicious eats like gourmet sandwiches and pizza and sip on craft cocktails and local beer.
Moerlein Lager House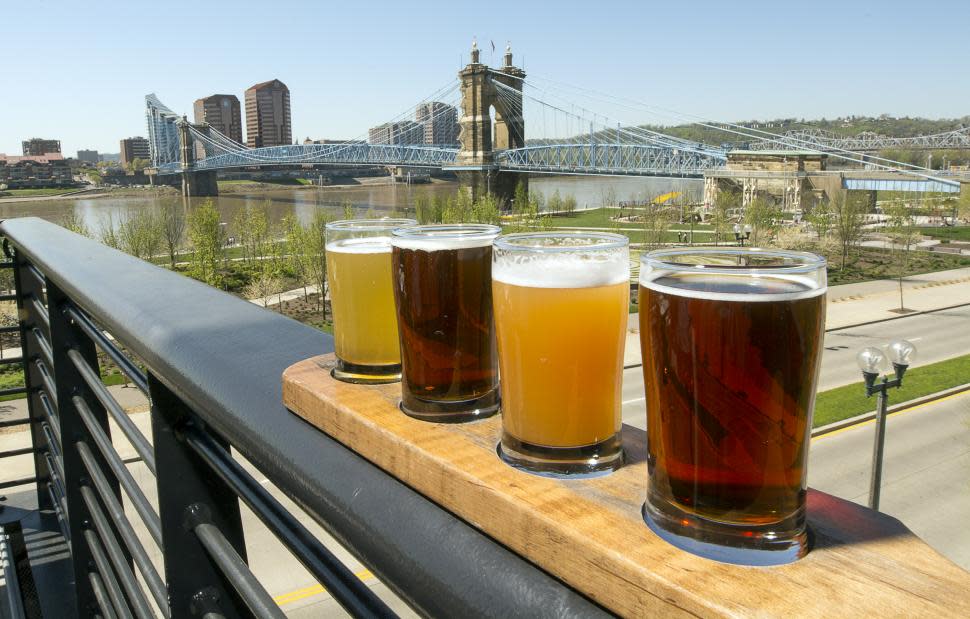 Moerlein Lager House (photo: Wendy Pramik)
A solid menu serving everything from burgers to calamari and filet mignon, a noteworthy collection of beers, and two levels of open-air dining with a river view make Moerlein Lager House a go-to spot on a nice day–especially before or after a Reds game. Be sure to try one of the local craft brews from this working microbrewery on the river!
Arnold's Bar & Grill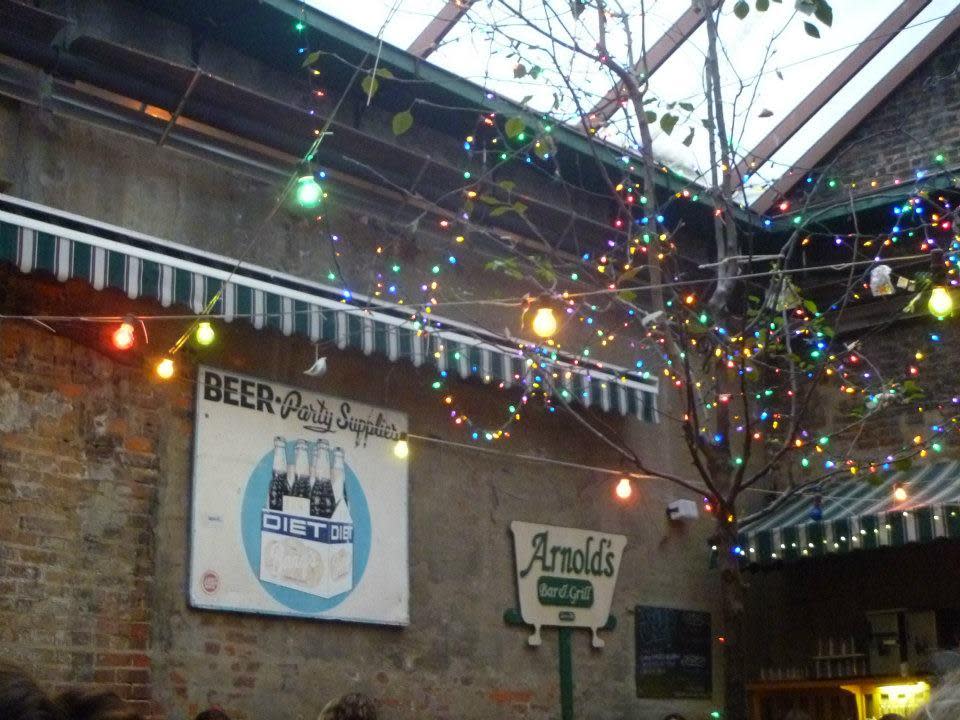 String lights illuminate the unique courtyard at the oldest bar in Cincinnati, Arnold's Bar and Grill. With a different live music act nearly every night, the patio at Arnold's is perfect for enjoying good food and cold brews.
Northside Yacht Club
Northside Yacht Club has some of the best smoked chicken wings in all of Cincy. If chicken wings aren't your thing, try one of their homemade sauces on some boneless (cauliflower) wings (or one of their many other vegan options) paired with a local craft brew or a boozy adult Capri-Sun. 
Unwind Wine Bar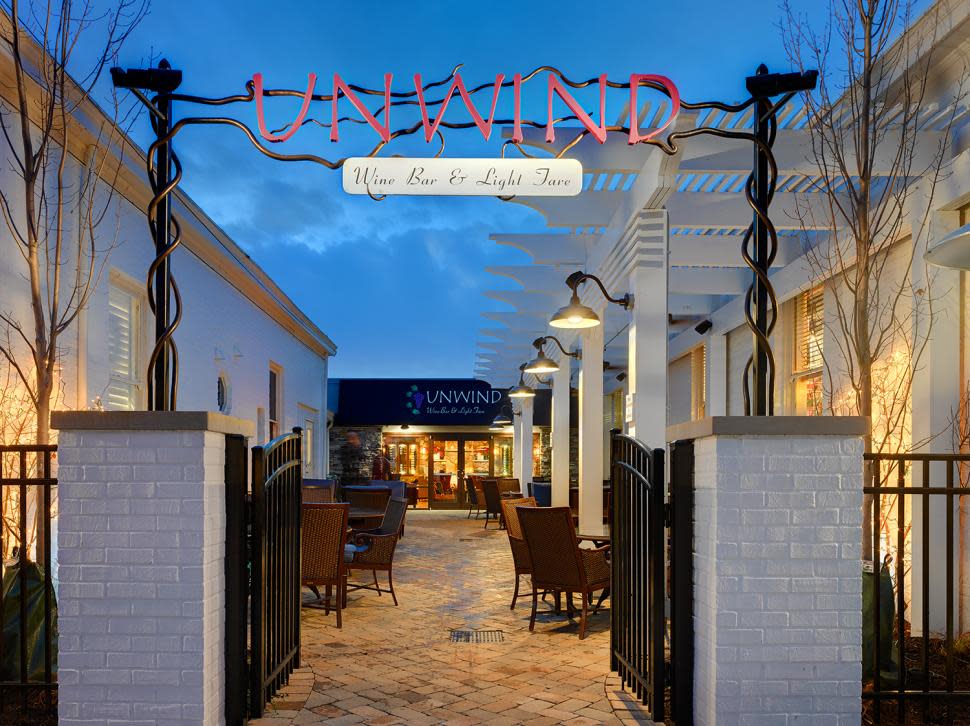 Unwind Wine Bar (photo: Unwind)
Unwind Wine Bar is a beautiful little oasis tucked into Hyde Park that serves just about any wine you could wish for. The rustic upscale wine bar also offers light fare such as a cheese board, flatbreads, and crostini.
The Littlefield Bourbon Bar and Kitchen
The Littlefield's generous outdoor patio offers a sweetly sunny spot for sipping bourbon and grabbing a bite in this Northside neighborhood bourbon bar. 
Top of the Park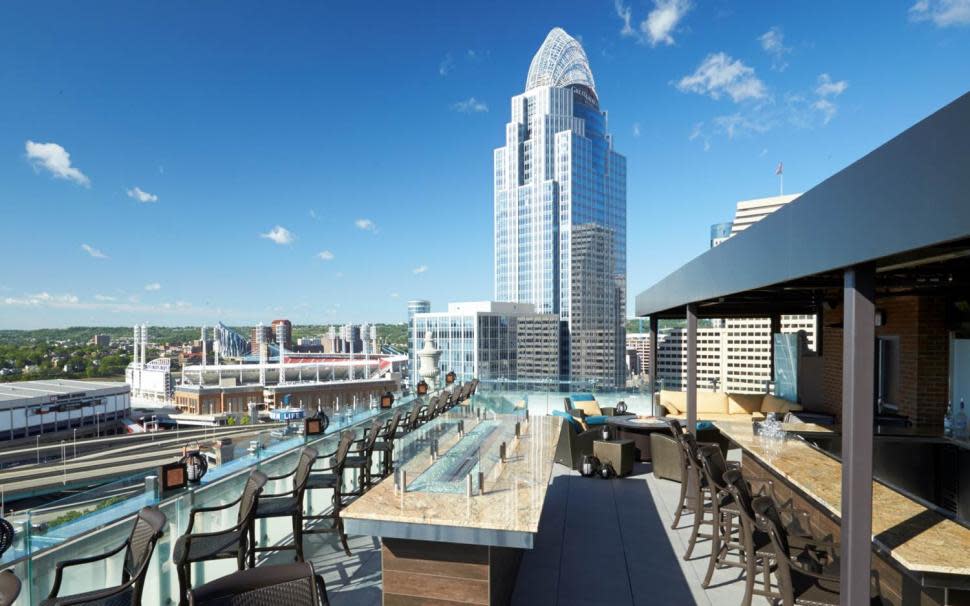 Top of the Park at Residence Inn (Photo: OMS Photography)
Top of the Park, the outdoor lounge atop The Phelps, a Residence Inn, boasts two levels with an almost 360-degree view of Cincinnati. Sip on wine, beer, and hand-crafted cocktails with a small bites menu while enjoying a fire pit on the second level.
Fountain Square
Fountain Square offers lunchtime vending on weekdays and daily entertainment in the evenings. The Square is surrounded by restaurant options where visitors can order carry-out meals to enjoy under the sun. Enjoy people-watching and Reds games on the jumbo TV from the comfort of this large open-air plaza with appropriately spaced tables in the heart of downtown.
Outdoor dining in Over-the-Rhine
Pepp & Dolores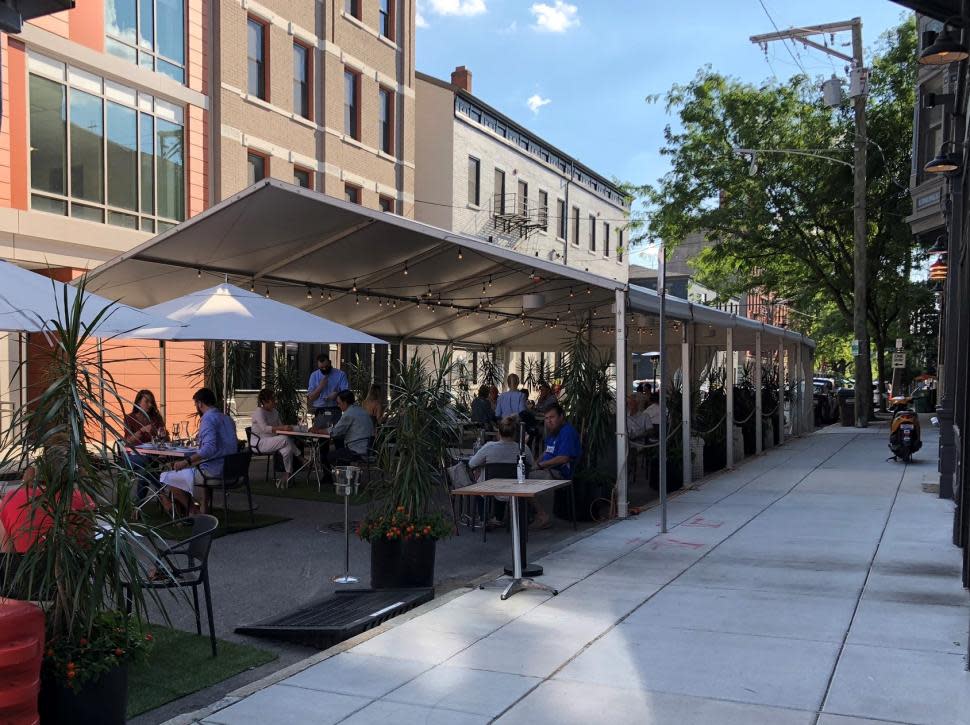 Pepp and Dolores (photo: CincinnatiUSA.com)
Enjoy housemade pasta perfectly paired with fine wine while enjoying open-air dining at Pepp & Dolores, the casual Italian eatery in Over-the-Rhine. 
Queen City Radio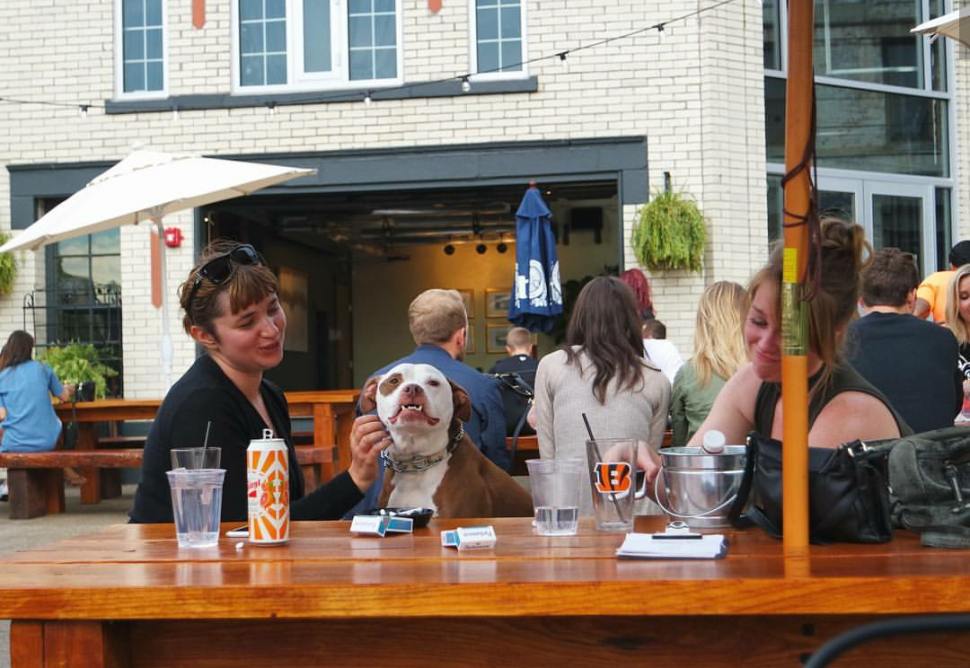 This 1920s-era filling station-turned-radio-installation-company is now an expansive beer garden and bar with 14 beers on tap. Queen City Radio brings plenty of cool vintage charm as well as domestic and craft beer, cocktails, boozy slushies, and even boozy popsicles in the summertime.
Che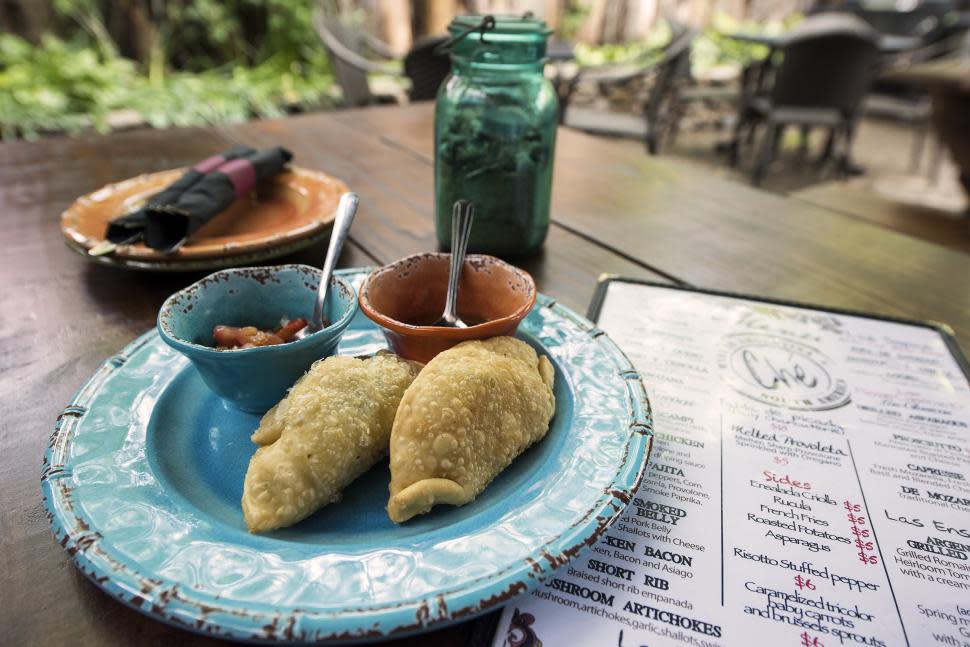 Che (photo: Wendy Pramik)
Craving empanadas? You'll find plenty of crave-worthy options to choose from at Che, which you can enjoy on the outdoor patio. This Argentine eatery also serves daily specials from the grill, salads, soups, and cheese-and-meat boards.
Findlay Market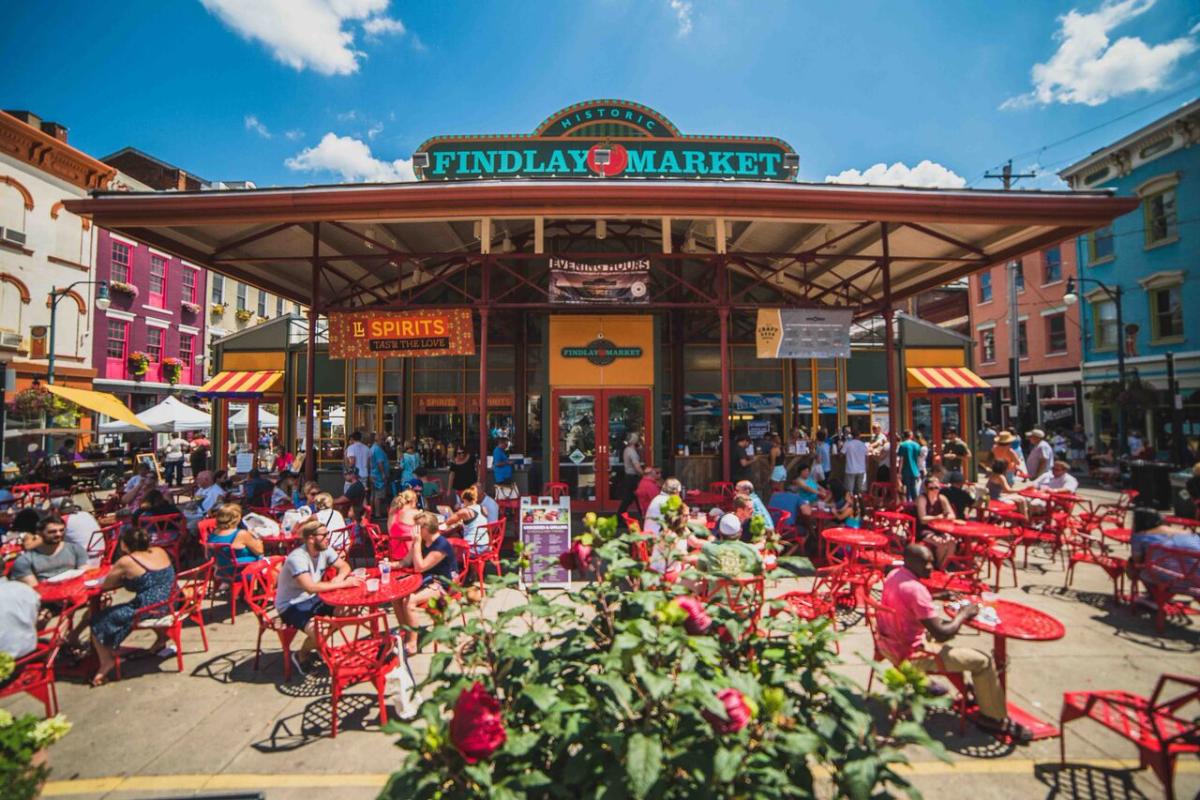 The Findlay Market Biergarten is open six days a week (closed Mondays) during market hours. Grab a local craft draft from the Biergarten stand or Market Wines to pair with your meal from one of the many vendors and restaurants at the market.
Eli's BBQ
BYOB to Eli's BBQ, the uber-casual, family-friendly spot where eating mostly takes place at picnic tables outside, which means plenty of room for kids to run around and let off steam. Oh, and the food is amazingly good. Located in Findlay Market.
Somerset
An oasis in the heart of OTR. Somerset was built with found materials from around the world and set in a sprawling exotic garden & conservatory. 
Rhinegeist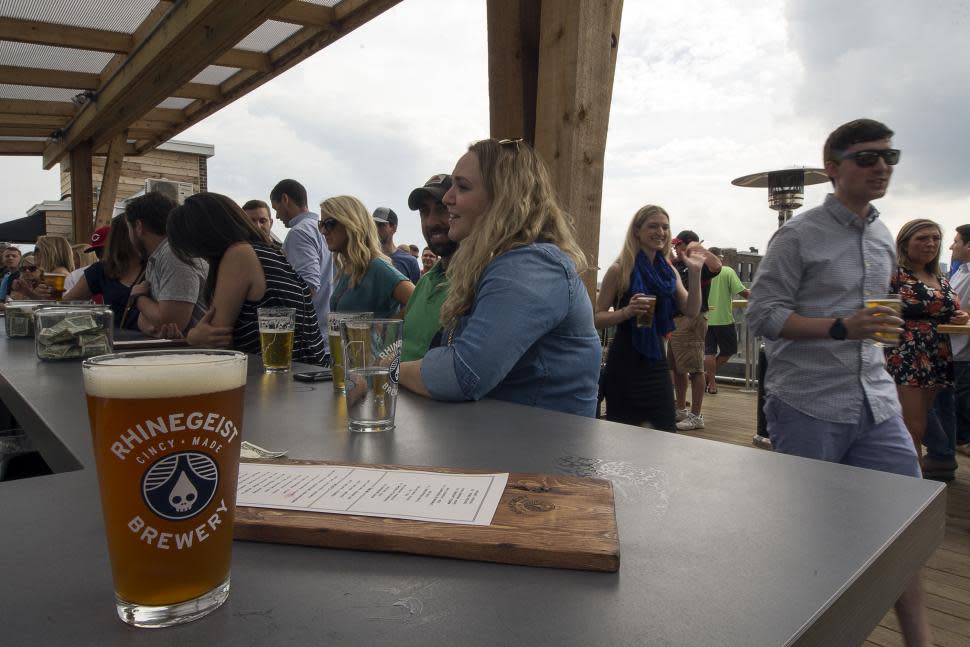 Rhinegeist (photo: Wendy Pramik)
The draw at Rhinegeist Brewery during summer is definitely the spacious rooftop deck. Grab a Cougar, an easy-drinking crisp, and refreshing blonde ale, and enjoy! And if the weather isn't quite right for outdoor drinking, play cornhole or table tennis inside.
Krueger's Tavern
Featuring hand-ground burgers and house-made sausage, Krueger's Tavern is a great Over-the-Rhine hangout. Enjoy a craft beer or cocktail with your meal atop the gorgeous rooftop bar and patio! 
Via Vite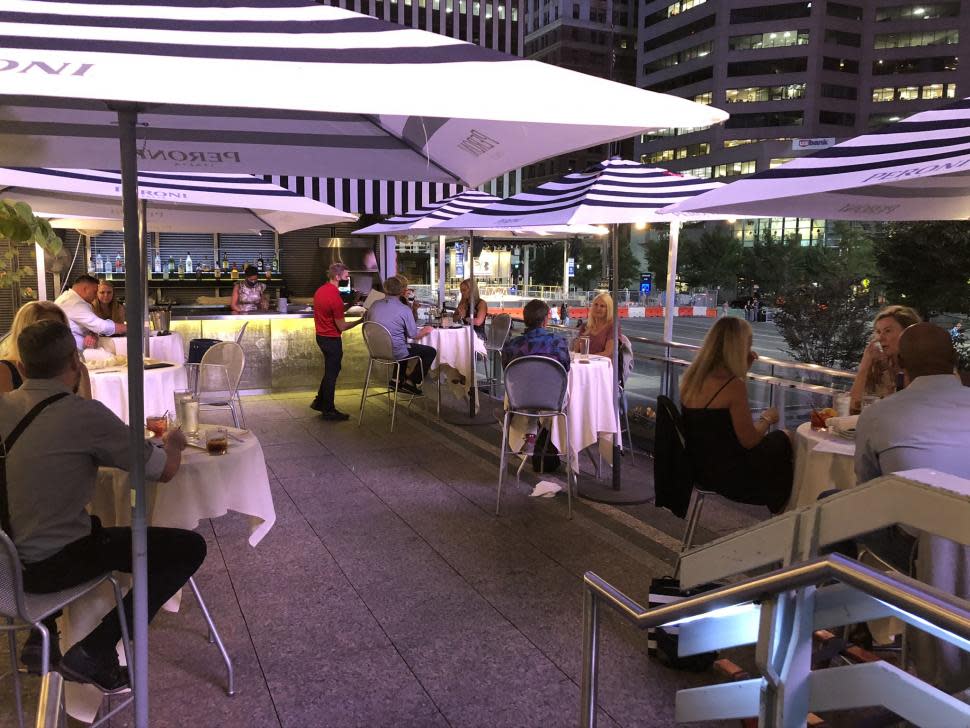 Via Vite 
Via Vite offers an intimate open-air second-story dining area and piazza overlooking Fountain Square paired with classic and inventive Italian dishes – what's not to love?
Outdoor dining in Cincy North
Brown Dog Café
Brown Dog Cafe (photo: Paul O'Moore)
A spacious covered patio overlooking Cincy North's Summit Park makes Brown Dog Café a great spot to nosh for breakfast, lunch, or dinner – or weekend brunch. Looking for more brunch spots in Cincy? We've got a guide for that. 
The Wildflower Cafe
Fresh, local, and organic is the mantra at this restaurant and coffee house. With a menu best described as eclectic American that changes daily based on what is fresh and seasonal, The Wildflower Cafe also has a cozy outdoor space. Reservations encouraged.
Vinoklet Winery and Restaurant
Enjoy dinner with views of the vineyard at Vinoklet Winery. Come for a wine tasting during the day and stay for a steak dinner grilled to perfection. After dinner, explore the vineyard, play bocce ball, or kick back and relax by a bonfire. 
Outdoor dining in East Cincinnati 
Fifty West Brewing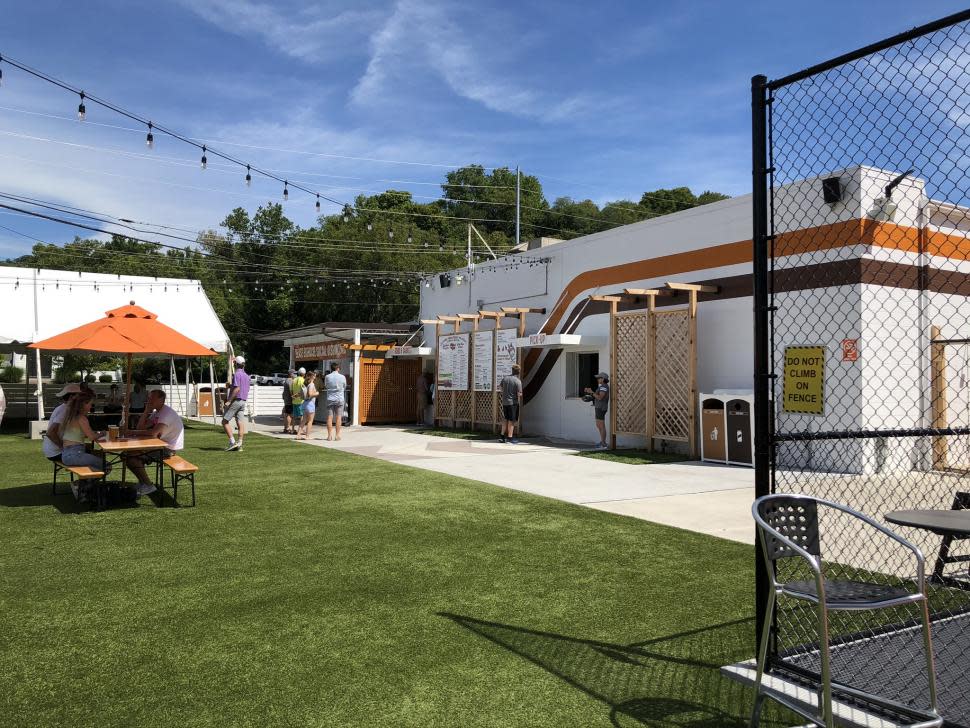 A beachy burger bar in the middle of Cincy? Yes, you read that right. Fifty West Brewing is a fantastic place for the whole family to hang out, and enjoy some great food and good beer for the grownups. Build your own burger with classic and quirky toppings, milkshakes, and a menu for the kiddos. Play a game of pickleball or just kick back underneath an umbrella. Seating is first come first serve, leashed dogs are also welcome. 
Paxton's Grill
Located along the scenic Little Miami Bike Trail, Paxton's Grill features burgers, sandwiches, and salads right in the heart of downtown Loveland. The patio is open year-round so don't let the cold stop you from enjoying a beer on the bike trail.
Outdoor dining in Northern Kentucky
Bridgeview Box Park at Newport on the Levee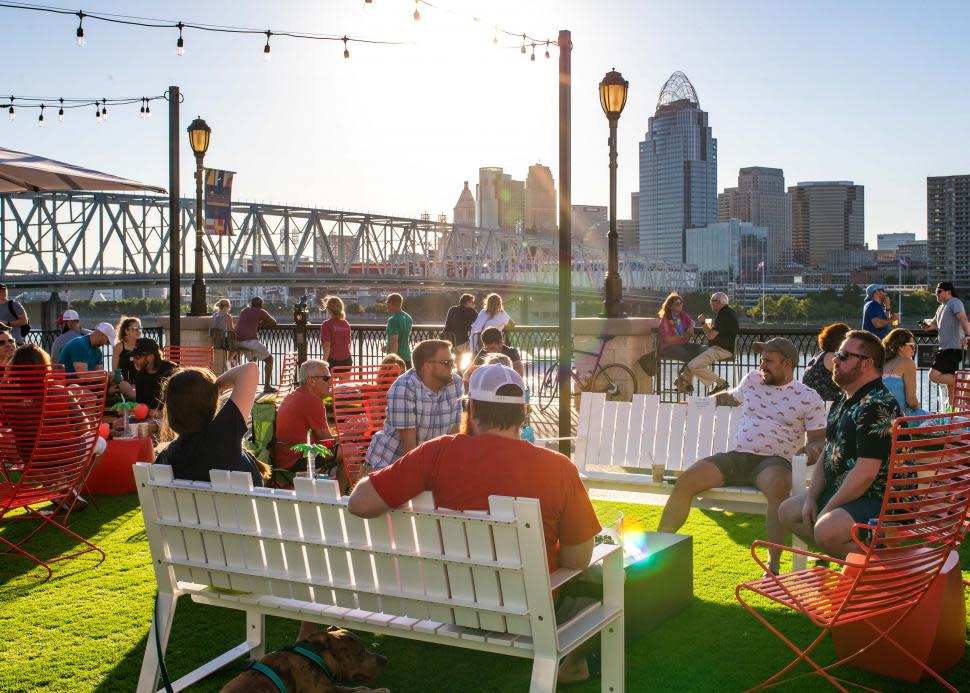 Bridgeview Box Park (photo: Newport on the Levee)
This outdoor food park at Newport on the Levee offers a variety of take-out cuisine options – empanadas, baked goods, Banh mi sandwiches, cocktails, coffee, and more – to enjoy in the open-air space complete with cozy seating areas, games, and panoramic view of the Cincinnati skyline.
Frida 602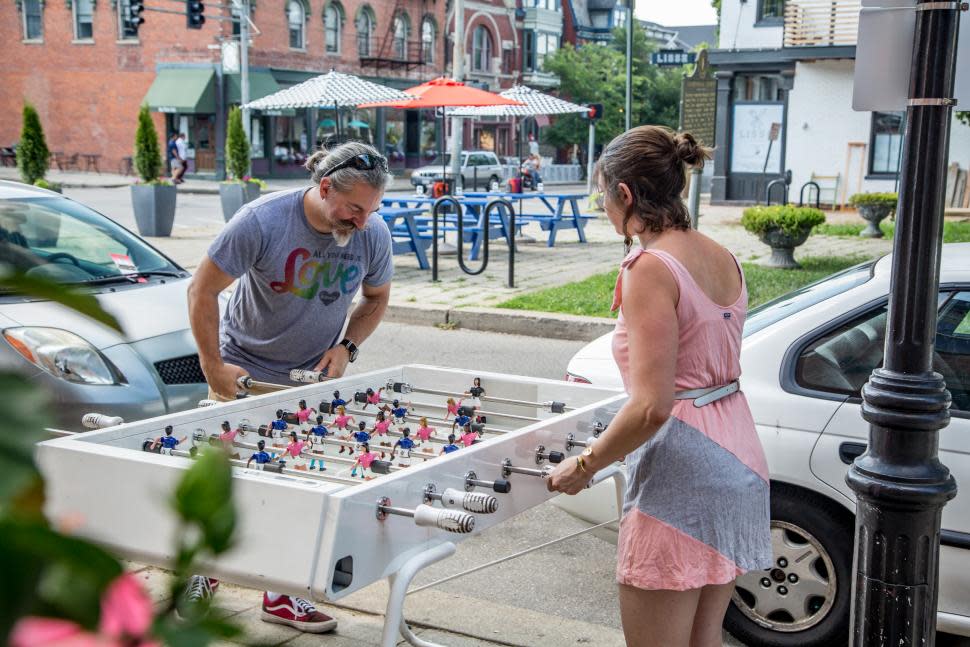 Foosball and margaritas make an unexpectedly fun combination, especially alongside deliciously unconventional taco fillings at Frida 602. This eclectic eatery, named after the famous Frida Kahlo is also home to the largest selection of Mezcal in the region. 
The Gruff
Nestled nearly underneath the Roebling Suspension Bridge, The Gruff is a casual spot that serves as both a restaurant and a market selling gourmet foods, including many from local purveyors like Graeter's and Maverick Chocolate Co. Pizzas, sandwiches, and brunch favorites make this a great stop when sightseeing in Northern Kentucky.
Hofbrauhaus Newport
You don't want to miss the Bier Garden at the first authentic Hofbrauhaus in America (modeled after the legendary establishment in Munich, Germany). There are freshly planted trees, awnings to keep the sun out of your eyes, and a killer view of the Cincinnati skyline and Newport waterfront. Not to mention, a beer brewed using original recipes handed down by the Duke of Bavaria, more than 400 years ago!
Looking for more unique restaurants and bars in Cincy? Check out the best brunch spots, our favorite rooftop bars, and family-friendly barbecue joints.