I love when the weather is nice, and I can grab a bite to eat outside! There are so many great spots for outdoor dining – but what makes it even better is when there's a gorgeous view! I'm going to break it down and help you find the best views in the Cincinnati region.
Downtown
First Place: Montgomery Inn Boathouse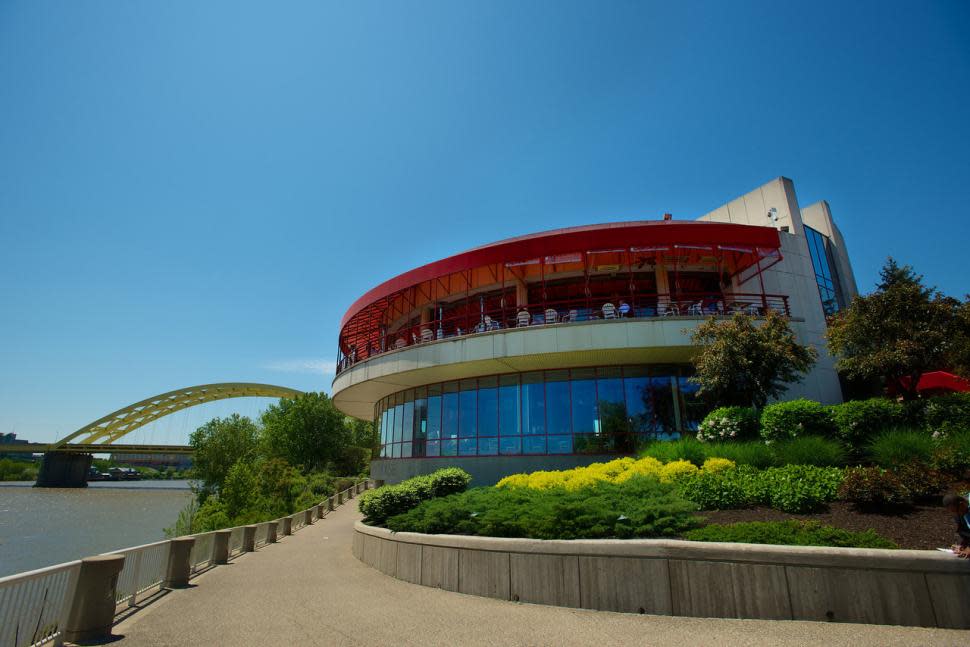 Montgomery Inn Boathouse is the perfect spot if you're looking for a great view. Every seat has a view of the Ohio River. The outside deck wraps around the building, and even on a cold day you can still enjoy the views from inside the spacious restaurant. The other plus – the ribs! If you're in Cincinnati, you have to try Montgomery Inn ribs.
Runner Up: Moerlein Lager House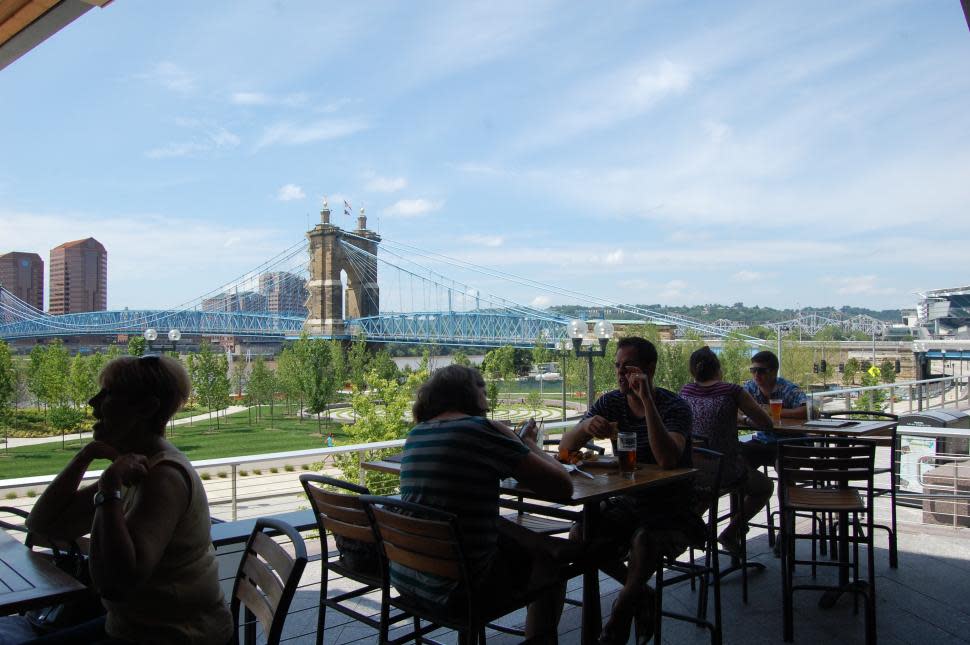 You can't beat the wrap-around deck at Moerlein Lager House – with their own cold Christian Moerlein beers and a view of the river. Plus, the food is really delicious, and you're just steps away from Great American Ball Park and Paul Brown Stadium!
West/North
First Place: Incline Public House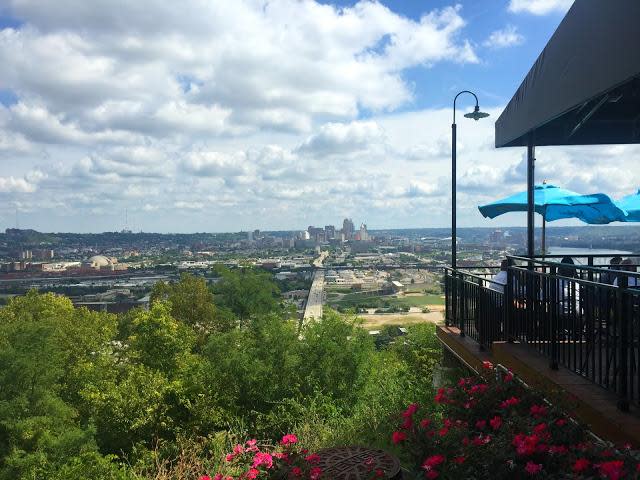 Incline Public House is my personal favorite – the view is unmatched! Up on the top of the hill in Price Hill, you can peer down and remember back to when the actual incline used to be there to take Cincinnatians down the hill to the city. The restaurant gets super busy, so you might be best to visit during an off-time if you want a great seat. I love the pizzas – and the beer selection!
Runner Up: Vinoklet Winery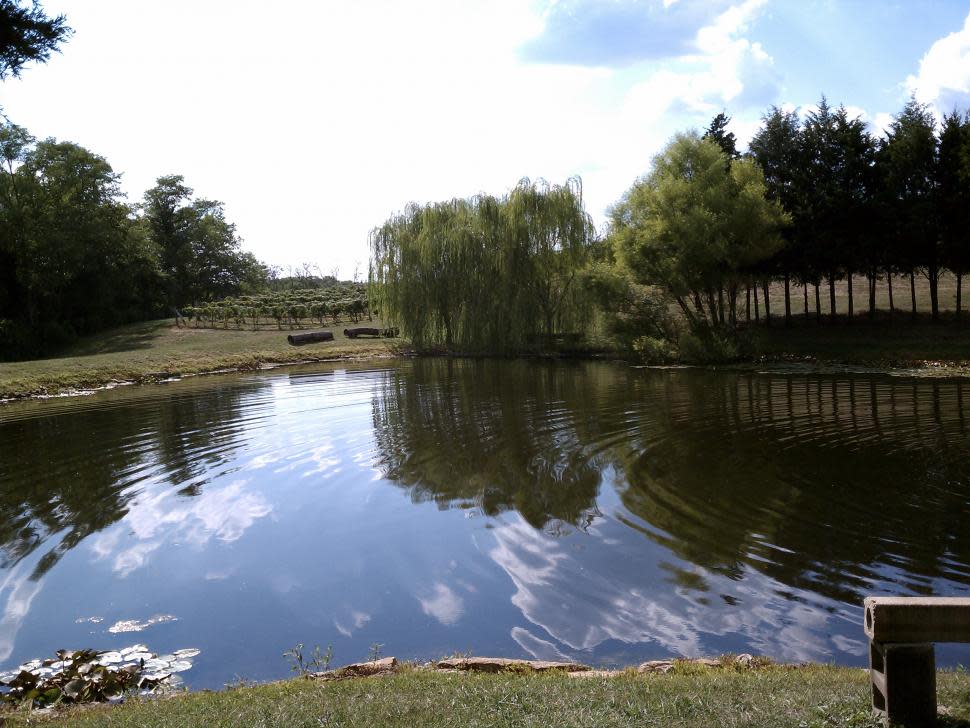 I went to Vinoklet Winery for a 40th birthday party and couldn't figure out why I hadn't been before! It's a beautiful country setting that is ripe for picture taking (and weddings!). They have a variety of menu items including a grill-your-own entree choice on Fridays and Saturdays from which you can choose steak, chicken, salmon and more; plus wine tastings. It's delicious and the perfect place to watch a sunset.
Uptown/East
First Place: City View Tavern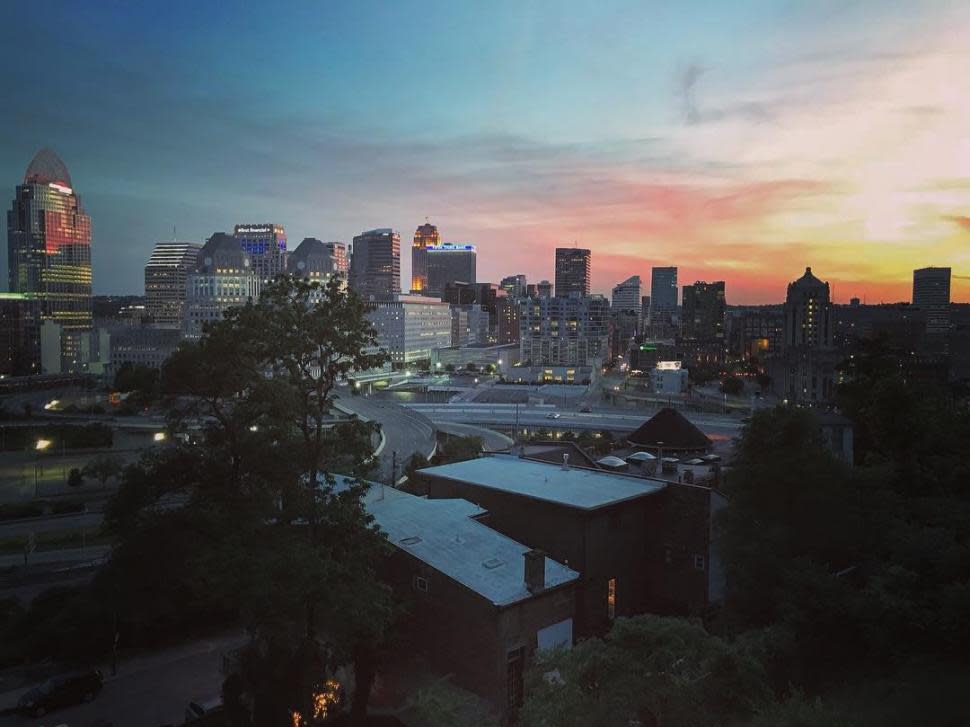 I can't pass up an inexpensive, delicious burger, and City View Tavern hits the nail on the head. There are fancy places in Mt. Adams – and they're good – but you don't have to spend an arm and a leg to enjoy a great view. Here, you can get a great view and a great burger for less than $10! Sounds like a plan to me.
Runner Up: Pirate's Cove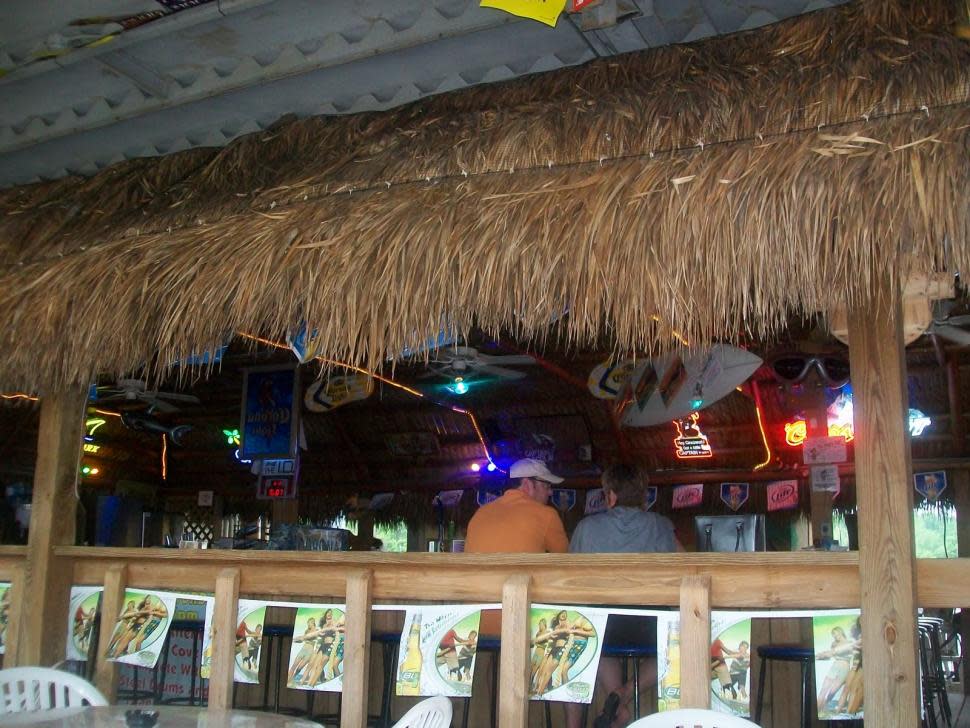 I'm a sucker for a little marina on the river and Cincinnati has several to choose from. My favorite on the Ohio side is definitely Pirate's Cove. There's a driving range next door and a fancier restaurant (Four Seasons) down below. We love the tiki bar and the grouper tacos (and feeding the fish over the railing).
South (Northern Kentucky)
Buckhead Mountain Grill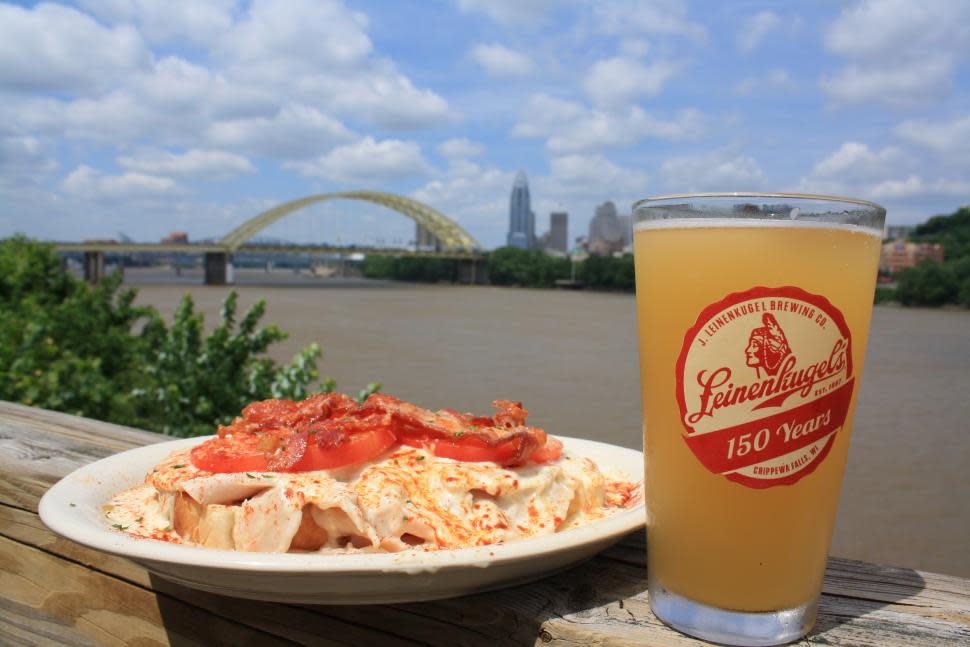 There's something on the menu at Buckhead Mountain Grill called a Cheese Boulder. Need I say more? It's like a huge boulder of cheese that is battered and fried. You can really just stop there. I usually get the Durango Salad and then split the boulders with someone. There is a huge deck and a great view of downtown Cincinnati, as well…but really – CHEESE. BOULDERS.