Some like fall for the football and foliage, but here in the Cincinnati region, we get excited about the official start of Oktoberfest season! Our river region is steeped in German heritage. The proof is in historic German neighborhoods like Over-the-Rhine and Mainstrasse Village and the much-loved Hofbrauhaus Newport, America's first authentic hofbrauhaus complete with gigantic beer steins!
And that, my friends, is why we can't settle for just one Oktoberfest celebration. We need multiple opportunities to eat, drink, dance, and play the German way. So grab your lederhosen, polish your polka moves, and plan your trip to Cincy for Oktoberfest this fall. Prost!
When is Oktoberfest in Cincinnati?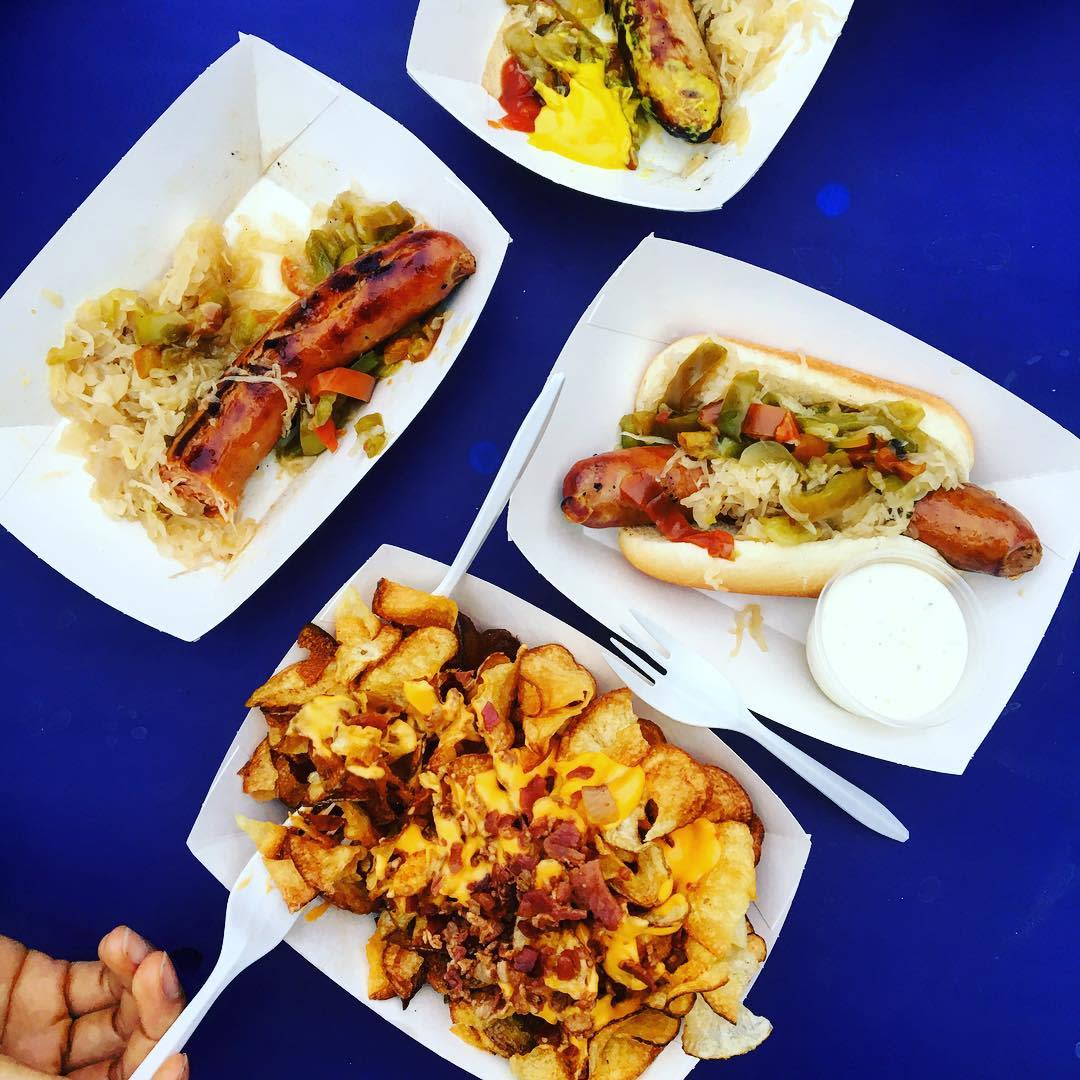 Oktoberfest Zinzinnati via @sashimeeow
With Cincinnati's rich German heritage and one in four Cincinnatians claiming German ancestry, it's easy to find an Oktoberfest celebration happening in Cincy. Oktoberfest season kicks off every year in the first week of September and typically runs through the first week in October. Oktoberfest Zinzinnati is the biggest festival in Cincinnati, only second to Munich in size, but there is a myriad of Oktoberfest celebrations during the month of September and into early October. Check out our full events calendar to find a Cincinnati Oktoberfest event near you. 
Germania Society Oktoberfest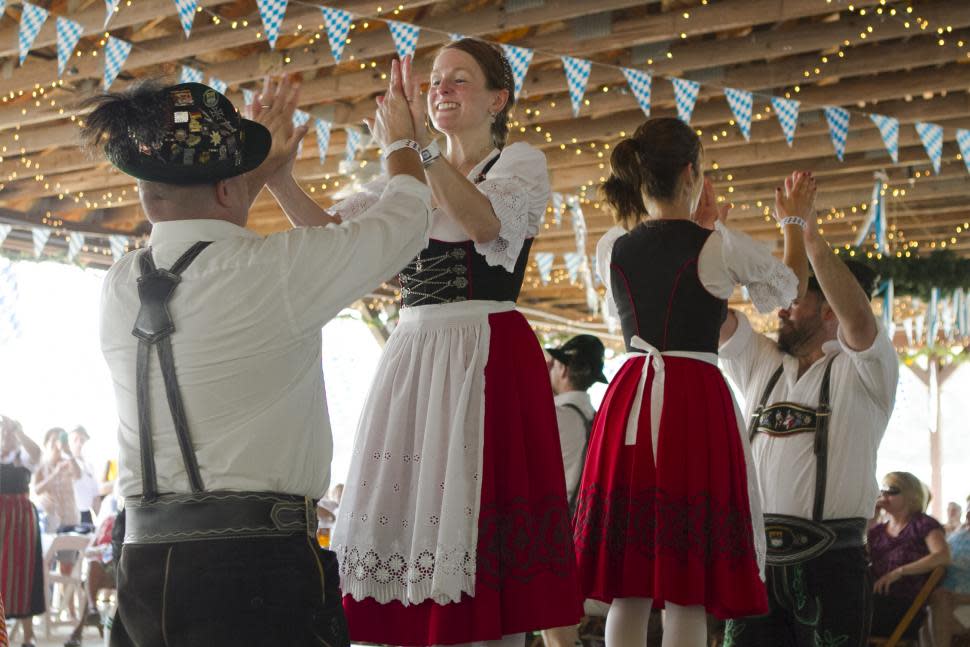 Germania Society Oktoberfest (photo: James Czar)
The Germania Society Oktoberfest kicks off the Oktoberfest season at the end of August with live entertainment, games, drinks, and food. Dating back to 1971, this is the original Oktoberfest party in the Cincy region and a great way to celebrate Cincy's German heritage and enjoy classic festival food and beer. Tickets can be purchased for $5 at the entrance. Make sure to check their website for the most accurate festival information.
Covington Oktoberfest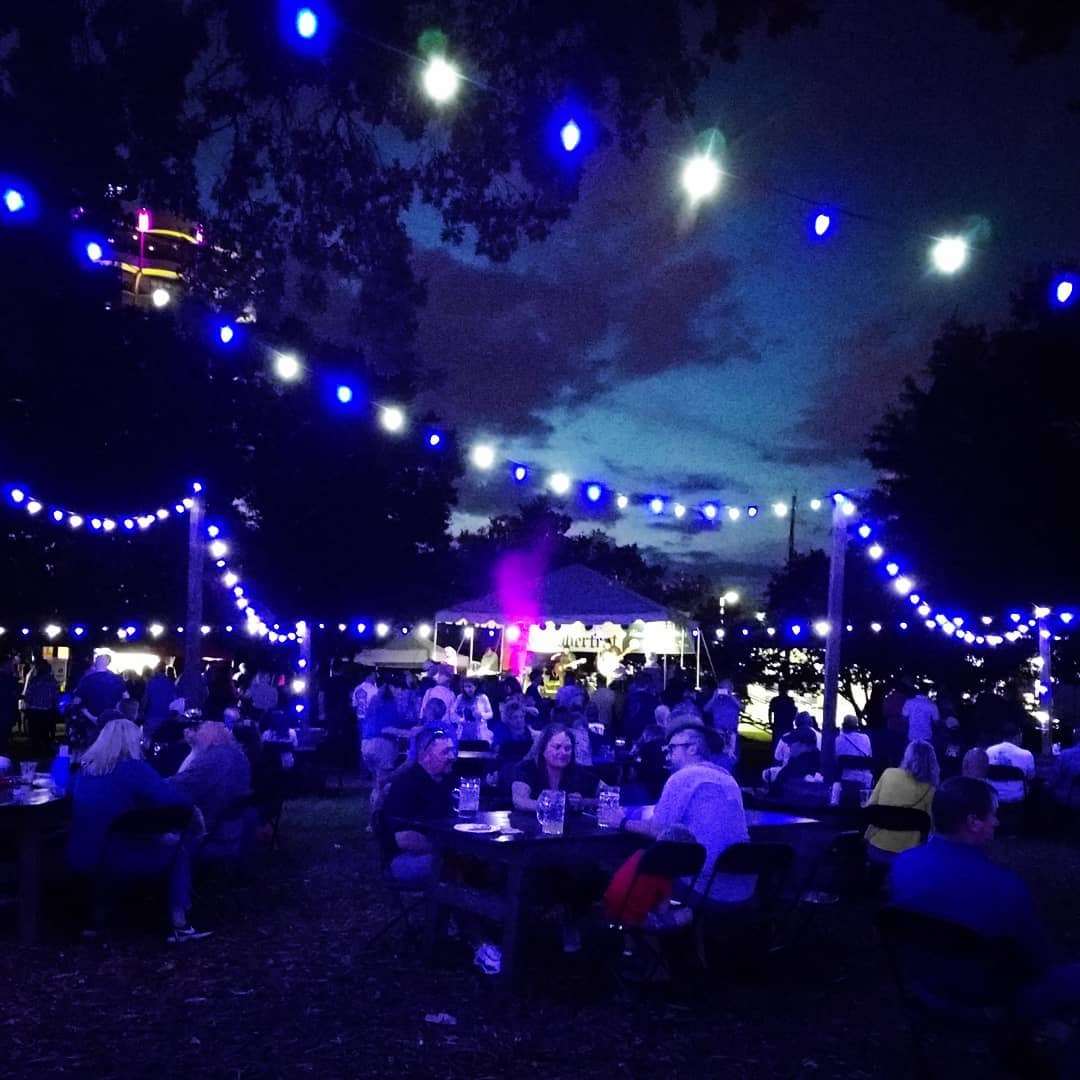 Covington Oktoberfest: (Photo @morpheusloom)
Head to Goebel Park in the German-inspired Mainstrasse Village to raise a stein to German heritage and culture with beer, food, music, and local artists at Braxton Brewing Company's Covington Oktoberfest. 
Oktoberfest Zinzinnati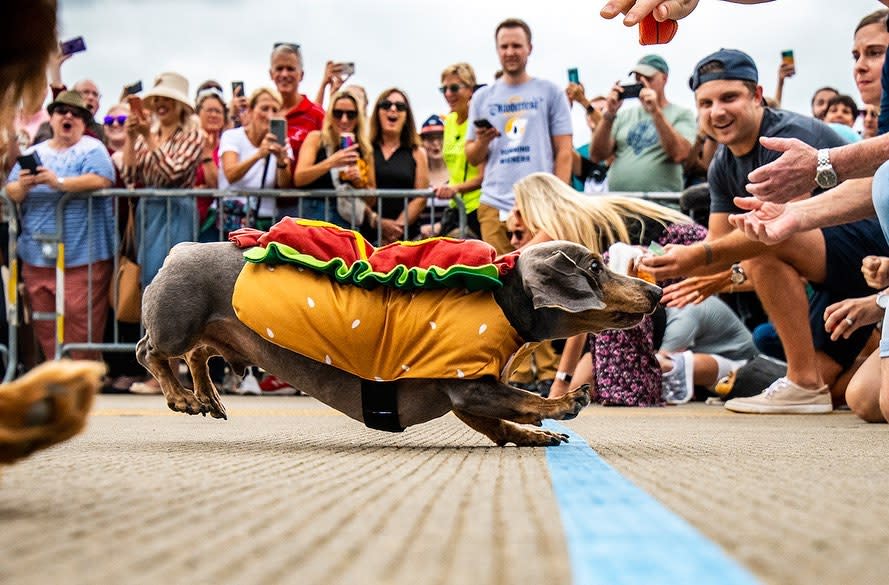 Oktoberfest Zinzinnati (Photo: @shaemphoto)
Experience the largest Oktoberfest celebration outside of Munich in downtown Cincinnati at Oktoberfest Zinzinnati. Munch on sauerkraut balls and cream puffs, enjoy steins of German beer, and dance around with friends to German music all along Fifth Street in downtown Cincinnati. Also, there's an event called the Running of the Wieners that takes place in which 100 dachshunds (dressed in hot dog costumes) race to be crowned the winner. 
Newport Oktoberfest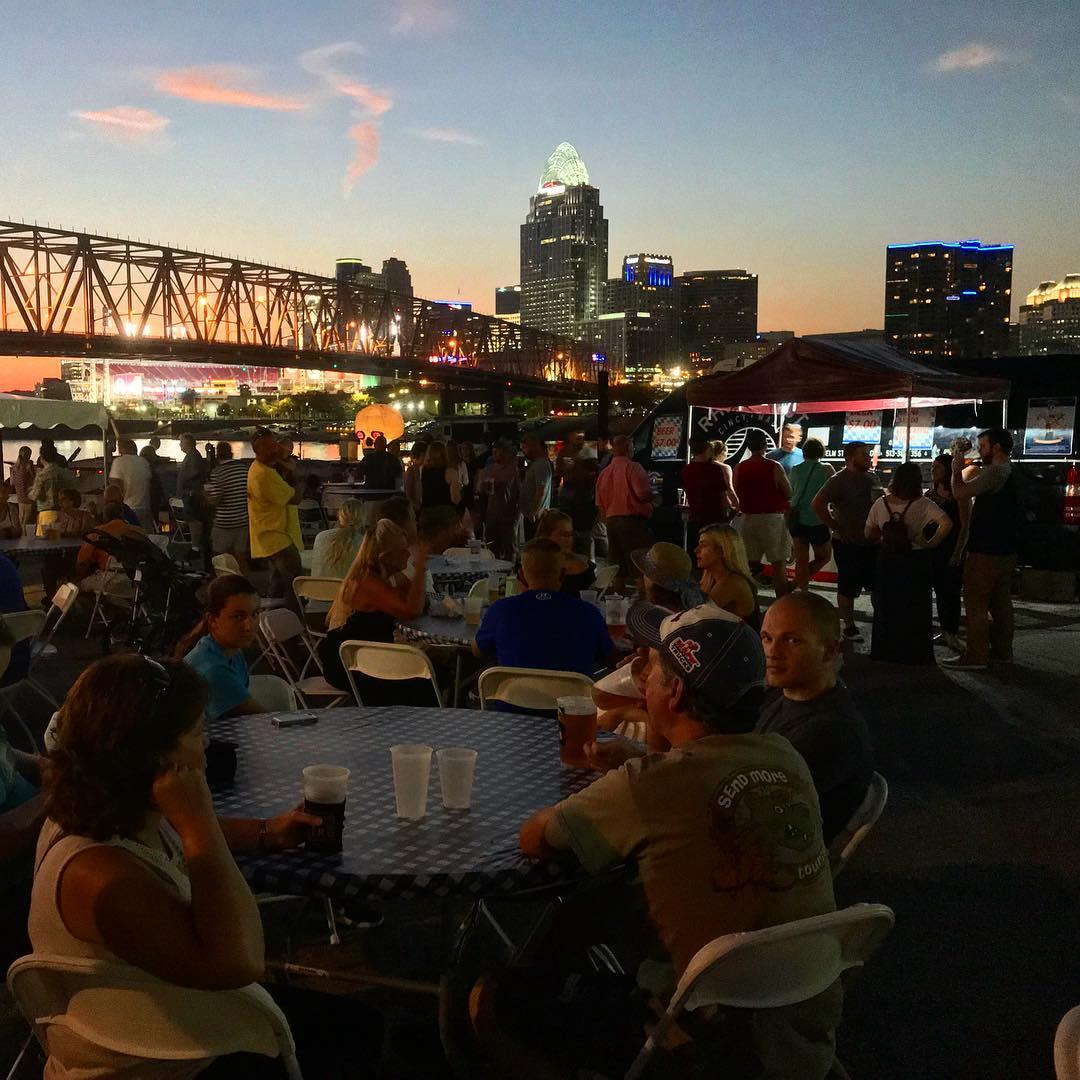 Newport Oktoberfest: (Photo: @wtoth1031)
Newport Oktoberfest is set up like the original in Munich with large fest tents full of food, drinks, and music. Festival-goers can also enjoy shopping wares in the Bluegrass Marketplace and partake in a beer-stein-holding competition or yodeling contest. Sponsored by Christian Moerlein and located at the Newport Riverfront you can also enjoy breathtaking views of the Ohio River and the Cincinnati skyline. 
Donauschwaben Oktoberfest
While it's sad that Oktoberfest season has to end, the annual Donauschwaben Oktoberfest celebration helps ease the pain with pit-roasted Bavarian pig and chicken, Trachten Parade, and a classic car show with classic American and European automobiles.
More Oktoberfest celebrations in Cincy
Loveland Oktoberfest - Enjoy traditional German activities, live music, competitions, food, drinks, and more.  
Sonder & Friends Oktoberfest - 15 local craft breweries serve up traditional German beers, festive food, kids' fun run, and live music all day! Get out your lederhosen for individual and team costume contests. Awards for best individual and team costumes.
Don't forget to check out the craft breweries in the area. If you're traveling with little ones, check out these fun and family-friendly breweries in Cincinnati!