Memorial Day Weekend officially kicks off the summer season and there are so many ways to celebrate in the Cincy Region. Whether you're traveling with your family or your friends, this guide highlights the best things to do, events, and places to eat and drink during Memorial Day Weekend in Cincy. Whether you're a history buff, a nature enthusiast, a foodie, or just looking for a good time, you'll find it over Memorial Day weekend in Cincinnati. 
Memorial Day Weekend events for foodies in Cincinnati
Taste of Cincinnati: a 3-day celebration of the region's best culinary delights spread along 5+ blocks in Downtown Cincinnati. Featuring 100+ delectable dishes from more than 40 local restaurants, traditional carnival rides and games, and continuous live entertainment, Taste of Cincinnati is free and can't-miss fun for the whole family. Get our insider tips to make the most of your time at the Taste of Cincinnati!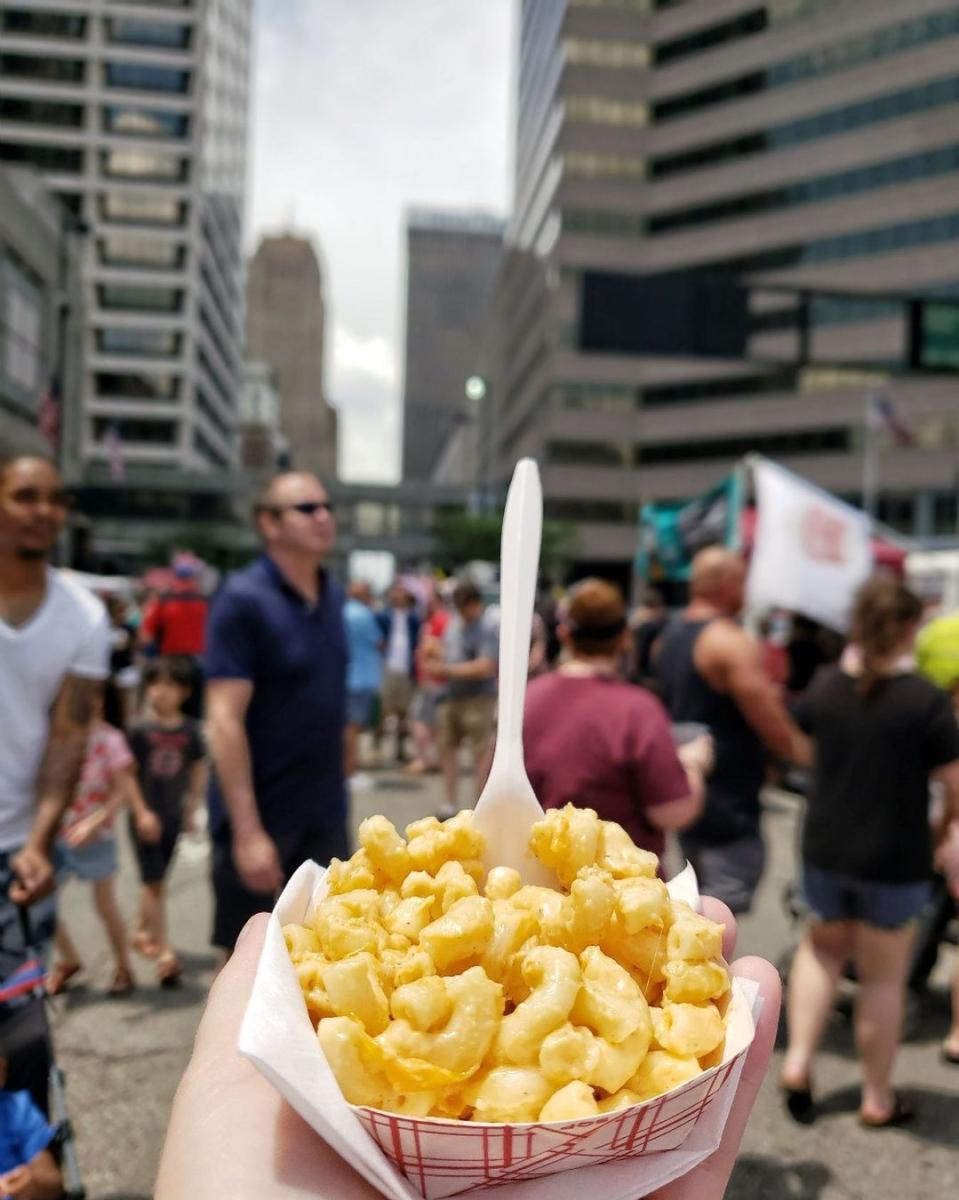 Find more free events over Memorial Weekend in Cincinnati
Cincy Brunch and Streetcar Tour: Cincy loves to have a good time so it's no surprise that we're brunch enthusiasts. This 3-hour tour takes you on a delicious tour of brunch foods from six local restaurants and a visit to Findlay Market. 
Discover more Cincy and Northern Kentucky brunch hot spots
Walnut Hills Food Tour: See how Walnut Hills, one of Cincinnati's oldest hilltop neighborhoods, is preserving history, restoring pride, and introducing new-inclusive businesses to the area. Enjoy food samples from select restaurants and taste local craft beer at Esoteric Brewing Company, a minority and LGBTQ+-owned brewery
Mainstrasse Village Food & Culture Tour: Explore the historic German neighborhood of Mainstrasse Village in Covington, Kentucky the best way possible - via food and drink! Sample Bavarian pretzels and beer cheese, handcrafted specialty pizza and even visit a 100-foot-tall Glockenspiel!
Arts Music & Cultural events in Cincinnati over Memorial Day Weekend
Indie Music Fridays: Grab drinks at the Fountain bar and kick off your weekend with this free concert series in Fountain Square featuring a variety of emerging artists on the Fifth Third Bank Center Stage. 
Backstage and Beyond: Tour of Cincinnati Music Hall: Tour through private and public spaces in this architectural masterpiece led by expert guides. Discover the remarkable restoration work throughout Music Hall. Tours last about 75 minutes and are offered weekly.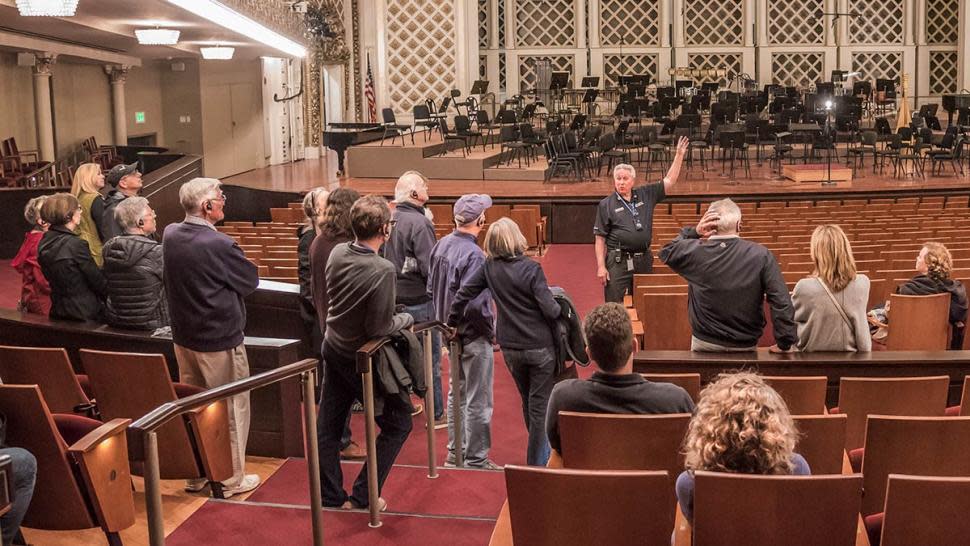 Backstage and Beyond Tour of Music Hall
Moulin Rouge! The Musical: This highly anticipated, Tony-award winner is hitting the stage in Cincinnati. Moulin Rouge! The Musical is a theatrical celebration of truth, beauty, freedom, and—above all—love. Catch this musical from May 17 - June 4th.
May Festival at Cincinnnati Music Hall: This iconic annual event showcases choral music's power and beauty. With world-class performances by renowned orchestras, choirs, and soloists, the festival captivates audiences with its enchanting melodies and awe-inspiring acoustics.
MV Flea: Presented by the Creative House of Art and Design (CHAD), this community-oriented flea market will run from 9 AM to 3 PM on Sunday, May 28 on the 6th Street Promenade in Covington, Kentucky. 
Family-friendly fun on Memorial Day Weekend in Cincy 
Butterflies of the Meadow: Explore the Krohn Conservatory meadow surrounded by beautiful butterflies in flight. Learn about a butterfly's life in the wild and why Krohn Conservatory is dedicated to protecting butterfly habitats. Children under 4 are free.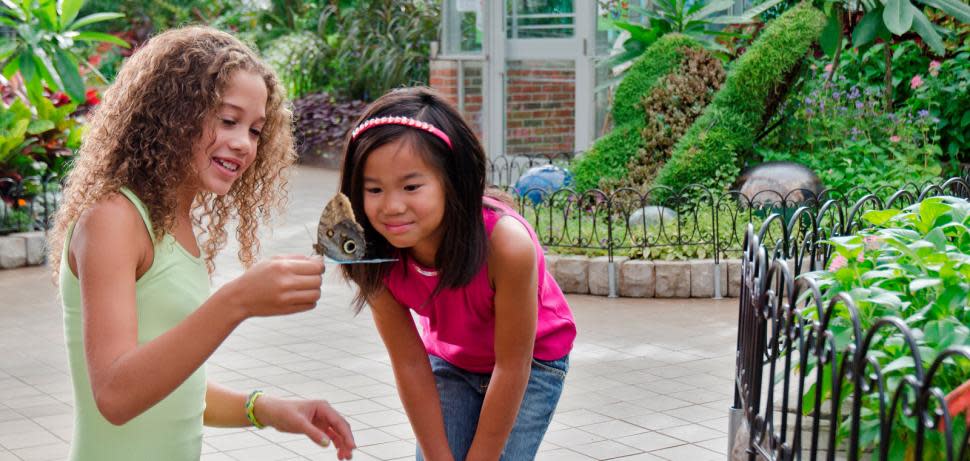 Coney Island: Coney Island is a splash-filled zone and home to the largest recirculating swimming pool in the world, and the largest Aquaglide pool obstacle course. Opening day is Saturday of Memorial Day Weekend 
Kings Island: Cincy's favorite amusement park is back for the summer! Get your thrills on the roller coasters, enjoy the famous blue ice cream, and enjoy fireworks above the Eiffel Tower. Find out everything you need to know about visiting Kings Island this year in our insider's guide.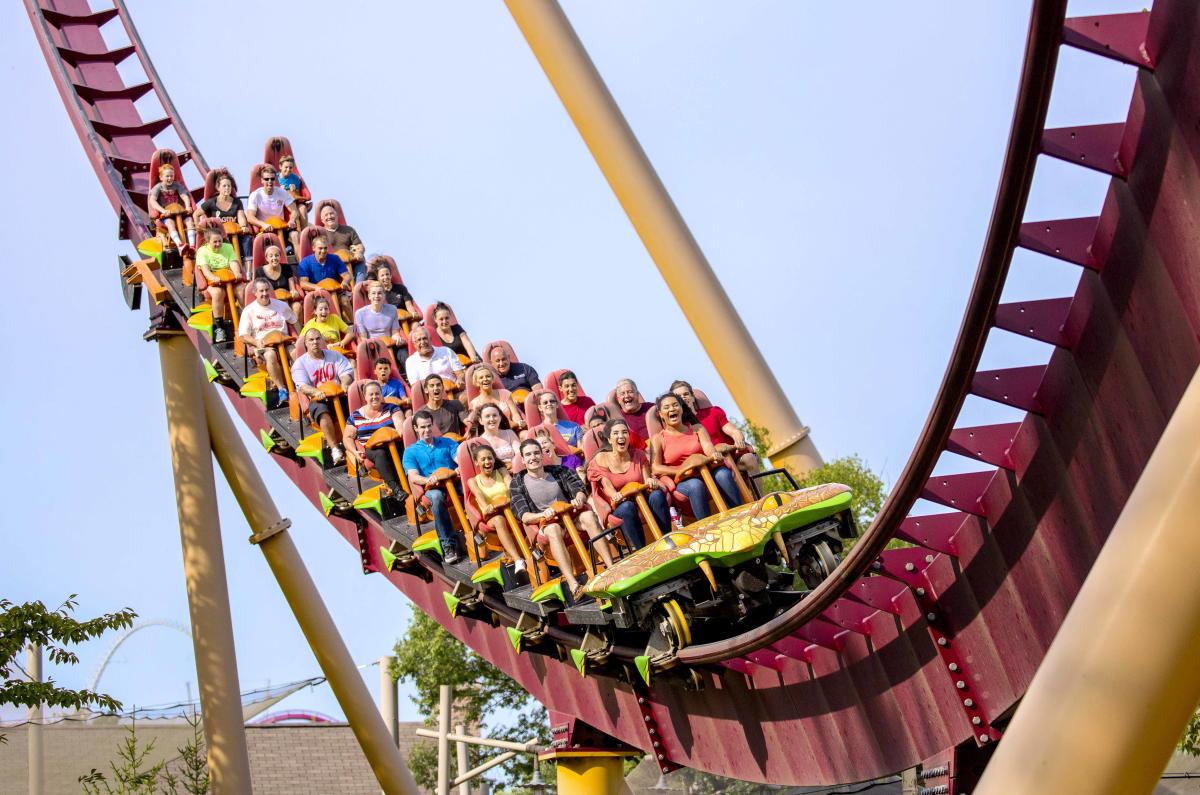 Kings Island
Newport Aquarium: Dive into Newport Aquarium's coral reef tunnel. Be surrounded by a sixty thousand-gallon thriving underwater community filled with colorful corals and schools of tropical fish. Learn more about ocean reef habitats and the importance of protecting it.
With food festivals, amusement parks, and more, summer fun is just getting started in Cincinnati! Start planning your trip.