History and horror collide in the Cincy Region. This fall we invite you to dive deep into the dark and eerie corners of Cincinnati and Northern Kentucky. Uncover the creepiest haunted houses, Halloween activities, and haunting tours that will send shivers down your spine.
Haunted houses near Cincinnati 
Dent Schoolhouse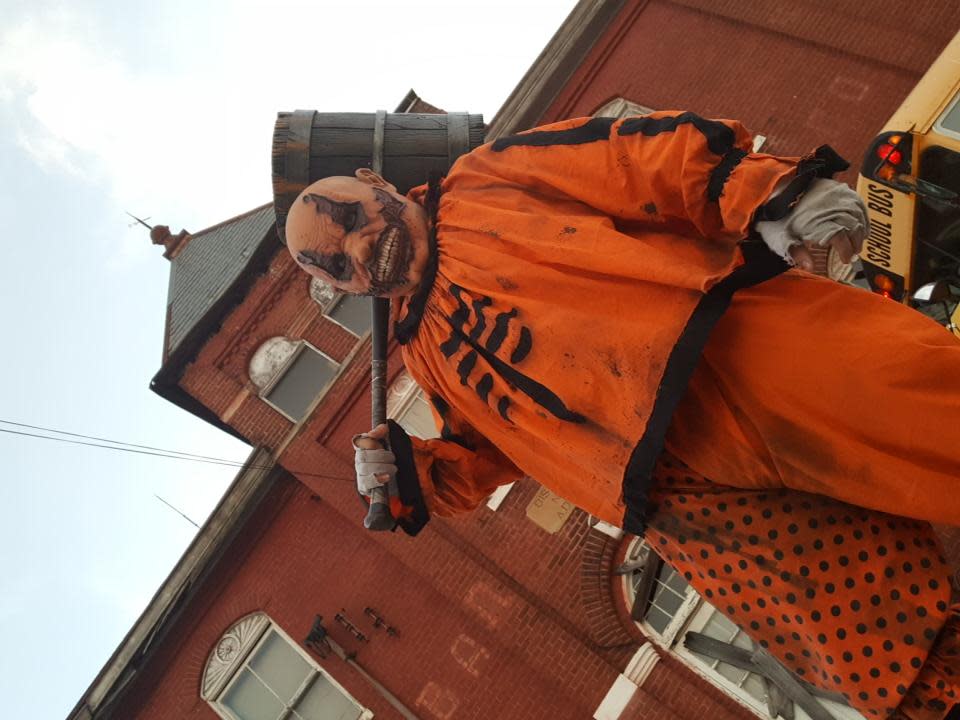 The Dent Schoolhouse
Walking through school hallways can be scary enough, but they're especially frightening at the Dent Schoolhouse. Located in an actual haunted school, there are spooky surprises lurking behind every corner. Don't be late! Check dates and ticket prices online. Want to see how a haunted house is created? Go behind the scenes of the Dent Schoolhouse with a private tour. 
Terror Town
Prepare for spine-tingling scares at All Hallow's Eve Terror Town Blue Skull Experience. Choose your own frightening encounter, Asylum, Penitentiary, or Witch's Hut, and face your worst nightmares. Intended for ages 18+; get your tickets online. 
Halloween Haunt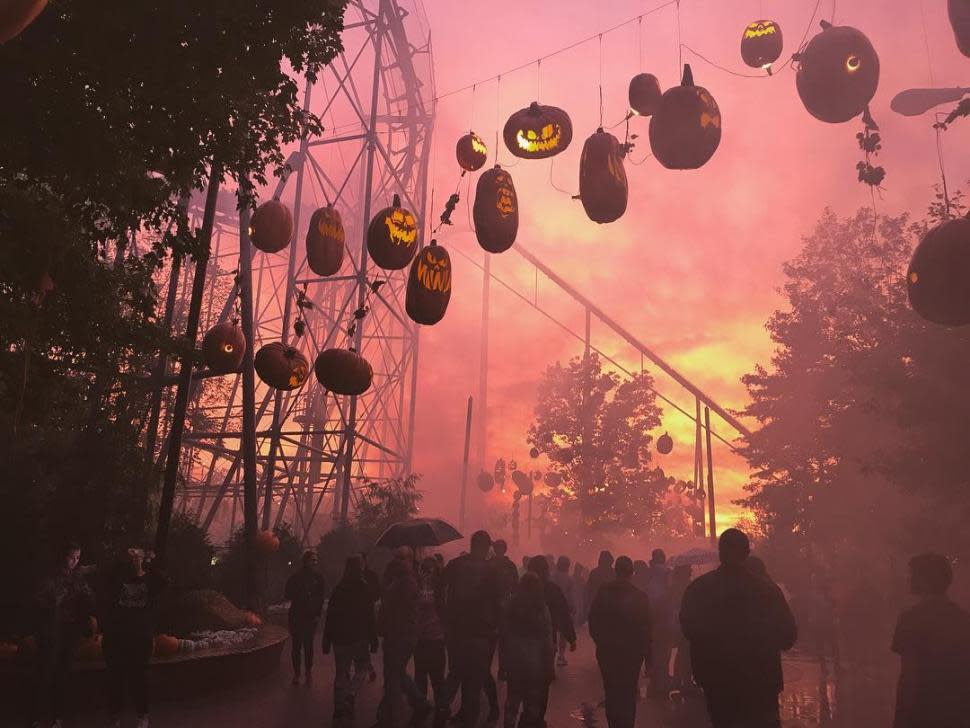 Halloween Haunt at Kings Island (photo: @cook.christian)
Kings Island is more than summer fun in the sun and roller coasters. Head to Halloween Haunt for all of your favorite thrill rides plus some chills, with horrifyingly haunted attractions and terrifying creatures roaming the park. Check out the Halloween Haunt schedule and buy tickets online.
Land of Illusion: Haunted Scream Park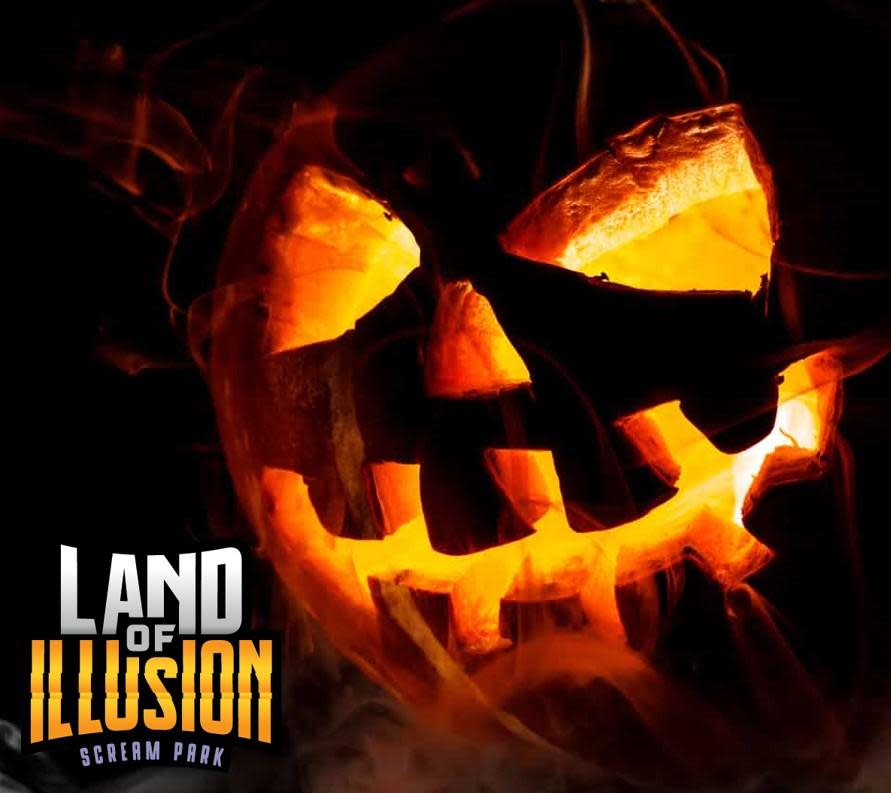 Haunted Scream Park
Be prepared to scream, panic, and even run for your life through the seven attractions at Land of Illusion: Haunted Scream Park. The frights begin as soon as you arrive and can last for hours as you are chased along the haunted trail, unnerved by Killer Klowns, feel your blood curdle inside Dr. Psycho's Haunted Estate, terrorized by mummies, and more if you can handle it. 
Brimstone Haunt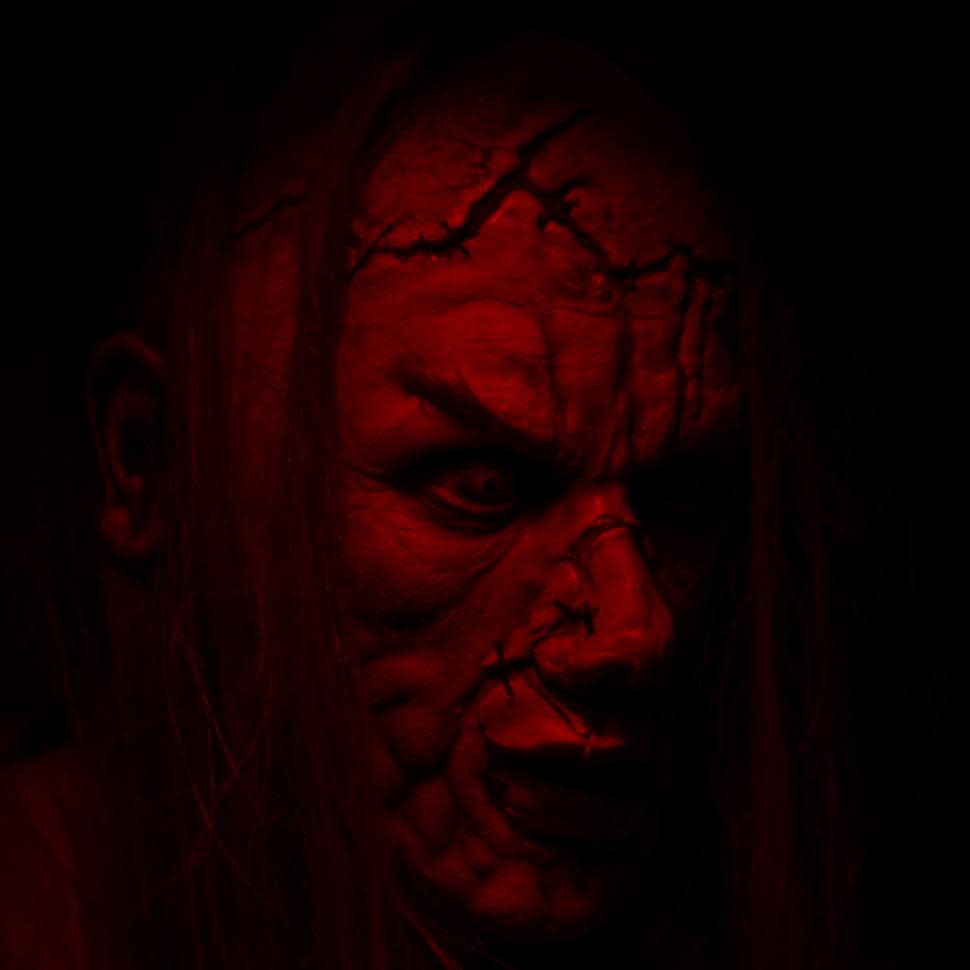 Lady Scary inside Psychosis at Brimstone Haunt
Try all four experiences at Brimstone Haunt for a truly terrifying night indoors and outdoors. The Haunted Hayride is the scary starting point at Brimstone Haunt good for ages 8+). Hike through the Forgotten Forest (13+), explore the dark maze of Psychosis (13+), and brave the apocalypse at Zombie Assault. Know before you go and check out the intensity level of these experiences on their website. 
Cincinnati Ghost Tours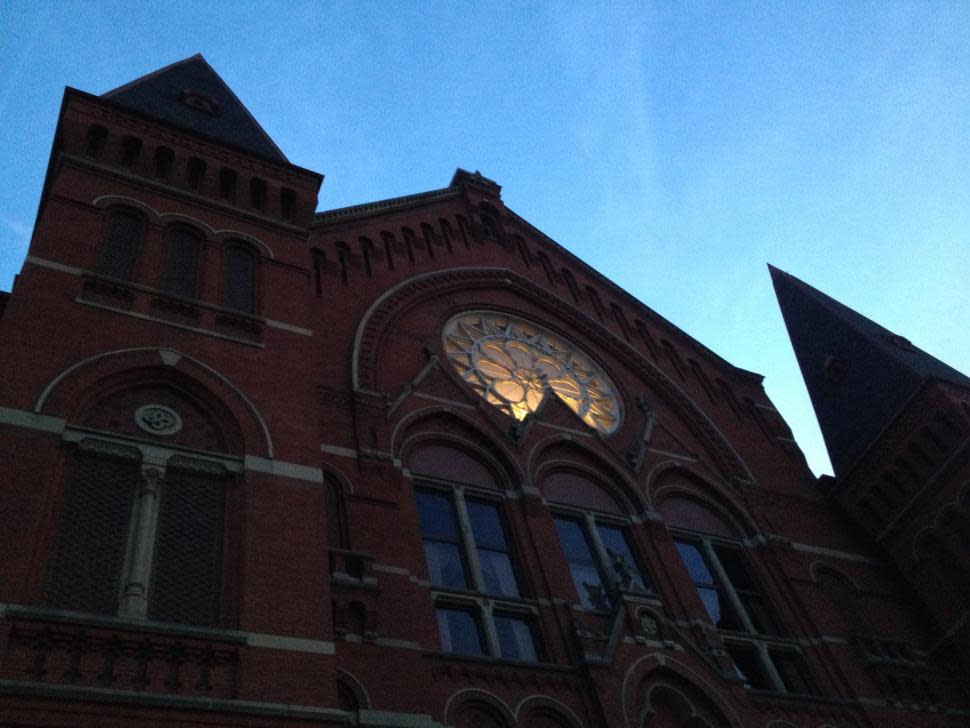 Take Flying Pig Tours' Buried Secrets ghost tour to learn about long-forgotten corpses, murderous rage, body snatching for medical dissection, and more on guided tours of various Cincinnati neighborhoods. Or explore various venues during a ghost hunt. 
Haunted houses and ghost tours in NKY 
Haunted Historic Walking Tours by American Legacy Tours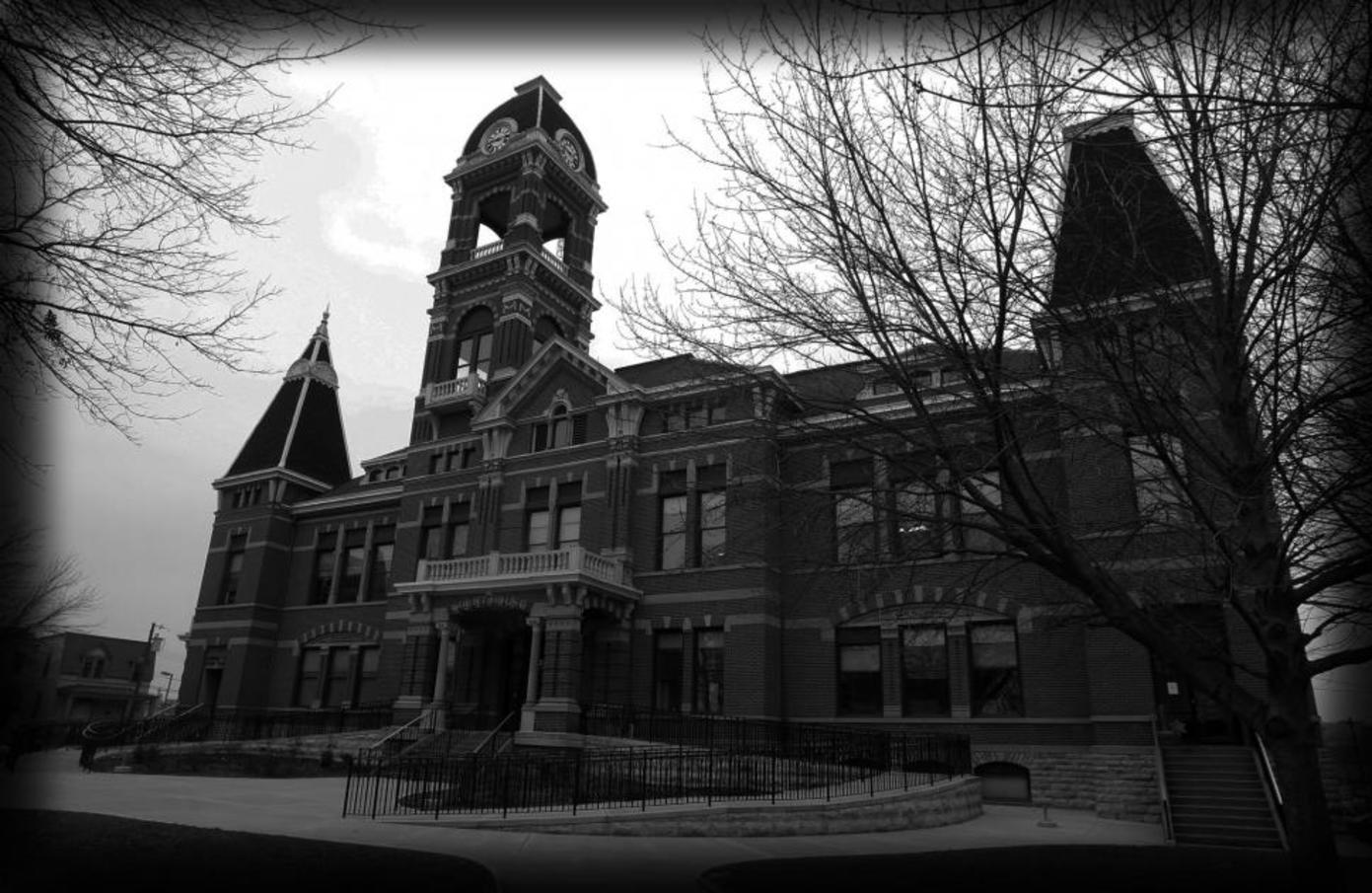 Haunted tour in Newport
Sandyland Acres Haunted Hayride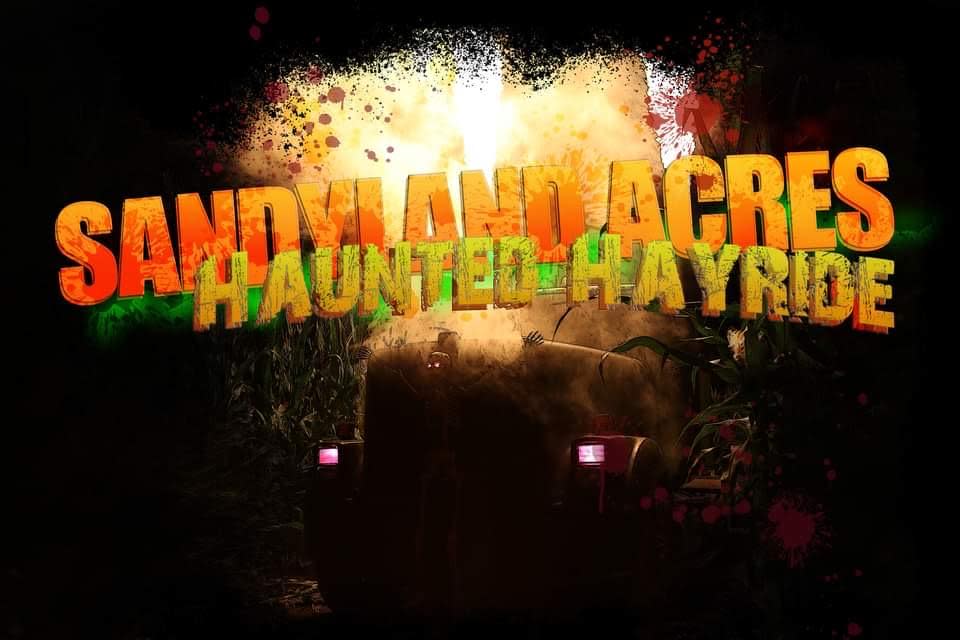 Sandyland Acres Haunted Hayride
This is no ordinary hayride. Climb aboard Sandyland Acres Haunted Hayride for a 25-minute bumpy and spooky trip down haunted memory lane witnessing the best of cinema's horror past and present. 
The USS Nightmare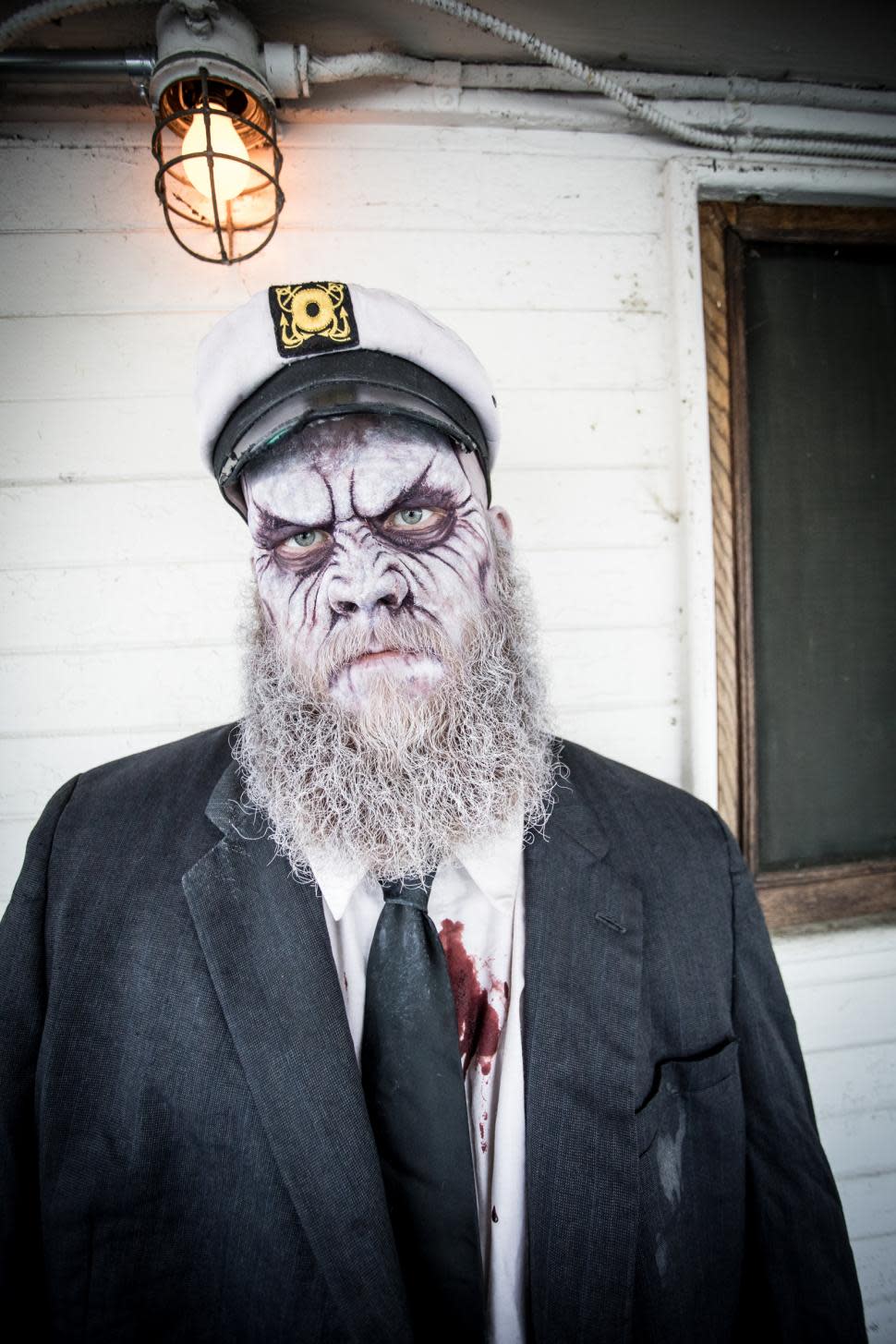 USS Nightmare (photo: Alias Imaging)
Experience two decks and more than 30 minutes of terror at USS Nightmare, one of Cincy's longest-running haunted tours in Newport. 
If these events are too spooky for little ones, check out these fun Halloween events for kids.