Autumn is absolutely, hands down, my favorite time of year. I love the cooler temperatures, the beautiful scenery as the trees change color, and I especially adore fall treats and sweets. Here are some of my family's favorite fall treats and where you can find them!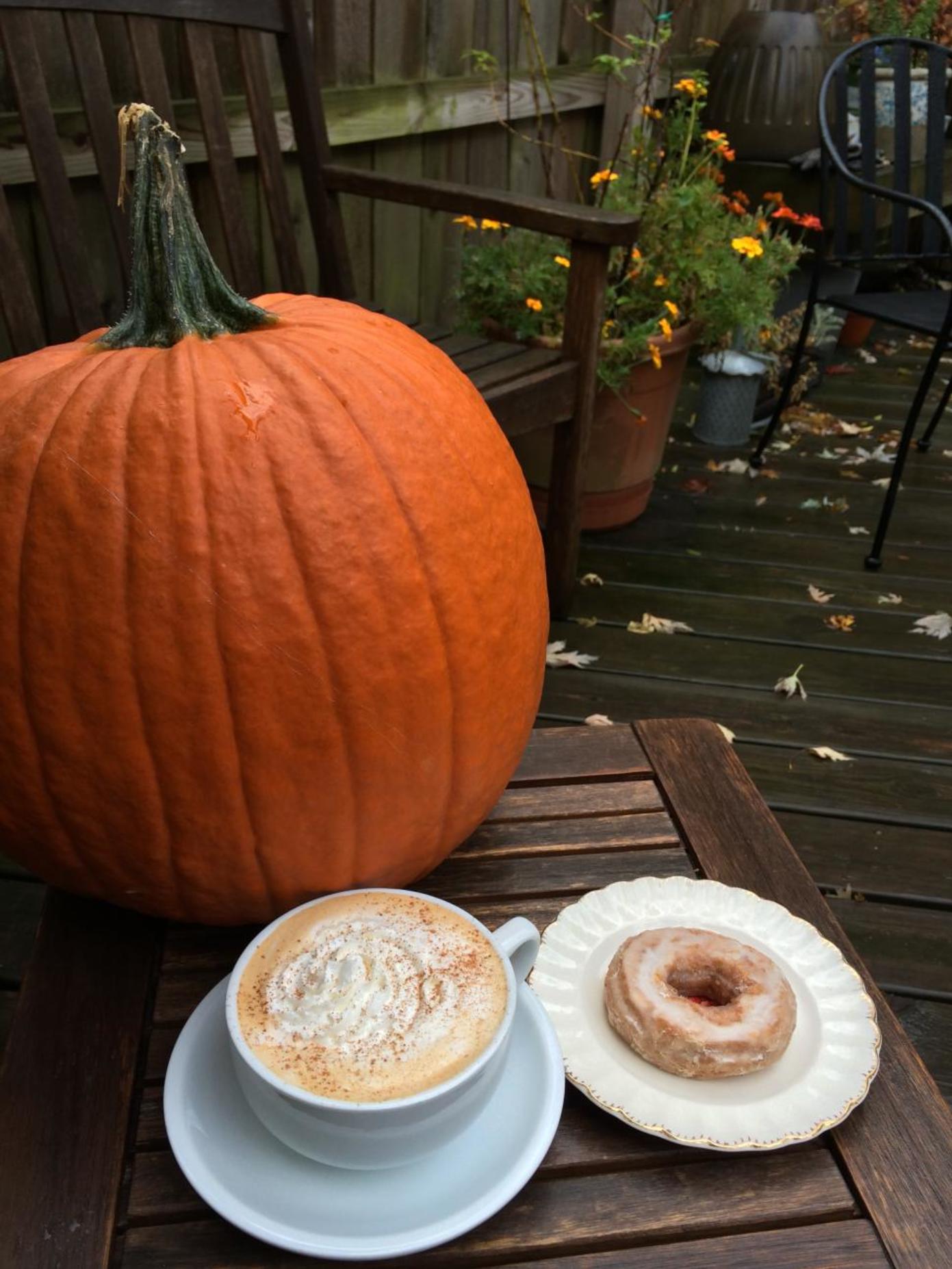 This latte is a perfect way to start a cool fall morning – it tastes like Autumn in a mug! And it's made even more perfect when paired with a tasty baked treat. If the Pumpkin Latte isn't your thing then try the Hot Spiced Cider, Citrus Spiced Chai, Deeper Roots Fall Tonic or a Candy Corn Latte. Left Bank is my favorite place to sit and read a book or catch up on work while sipping coffee and noshing on baked goods. They offer a few tables inside the cozy coffeehouse, and for the milder days there is also seating on the patio and back deck.
Fudge Apples at Kremer's Market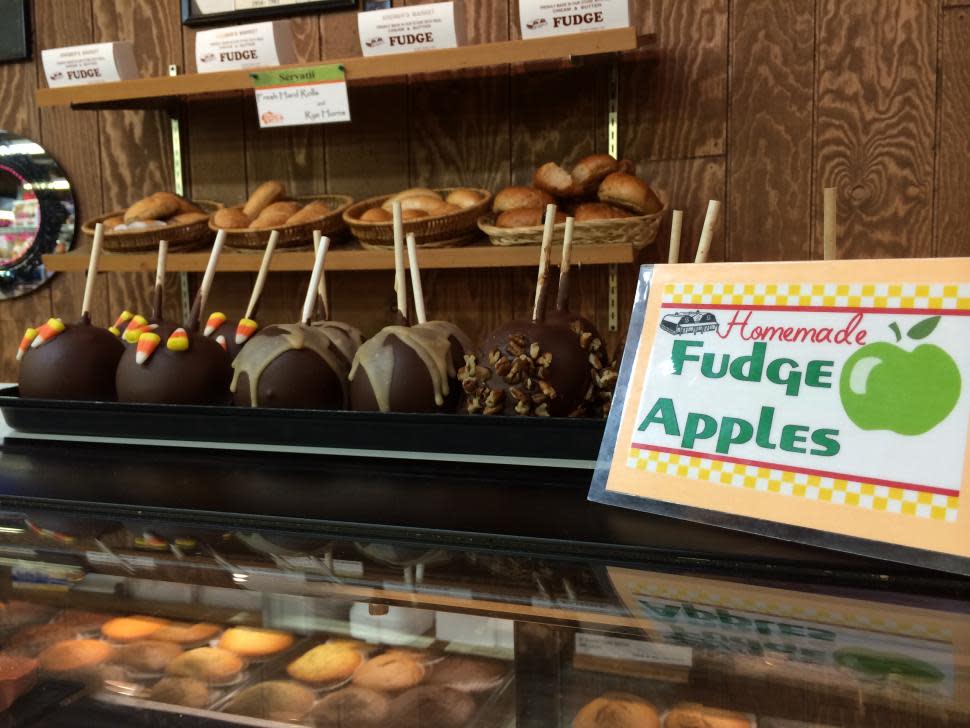 I know that fall is usually associated with caramel apples, but have you ever tried a Fudge Apple?!? They are so delicious! At Kremer's they use Granny Smith apples and dip them in chocolate fudge or peanut butter fudge to create a culinary delight that my kids love this time of year. While you are at Kremer's you can also find all kinds of other great locally-sourced products including mums and pumpkins that are grown on local farms. Or grab a sandwich at their deli counter for lunch (with a Fudge Apple as dessert of course).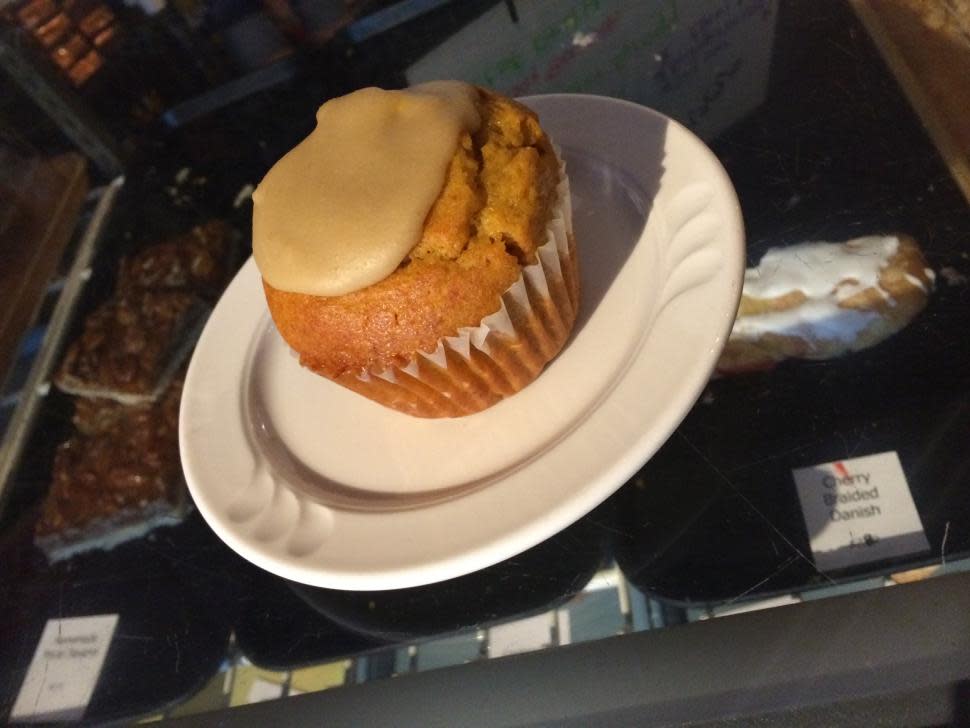 Because Reality Tuesday is so very close to my house, I can hear the siren's call from these muffins calling out to me. I love them so much! They are baked fresh in the Reality Tuesday kitchens and are sure to make you smile if you love pumpkin!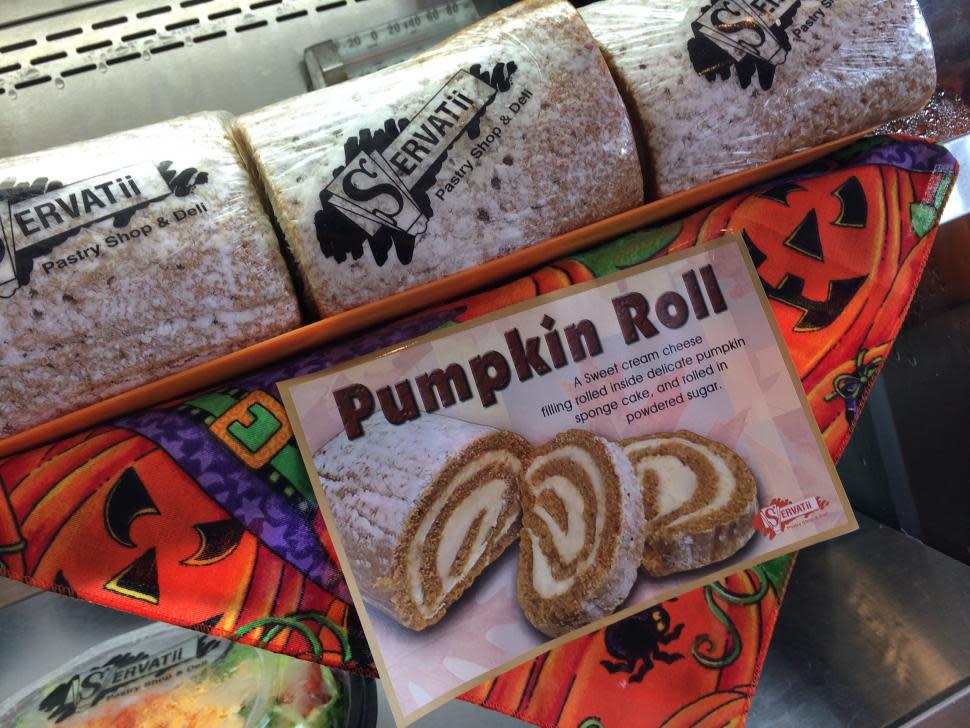 I love Pumpkin Rolls so very much, and I will eat them any time of the year, not just in the fall! Servatii sells some delicious Pumpkin Rolls, but I have to say that they are second-best in the region because my Grandma's are the best of course. But for those of you who don't have access to my Grandma's kitchen, you will want to try the Pumpkin Rolls at Servatii. It's a perfect treat for your family for a fall dessert, or pick up a Pumpkin Roll on your way to a party – the crowd will thank you.
Fall Brews from Local Breweries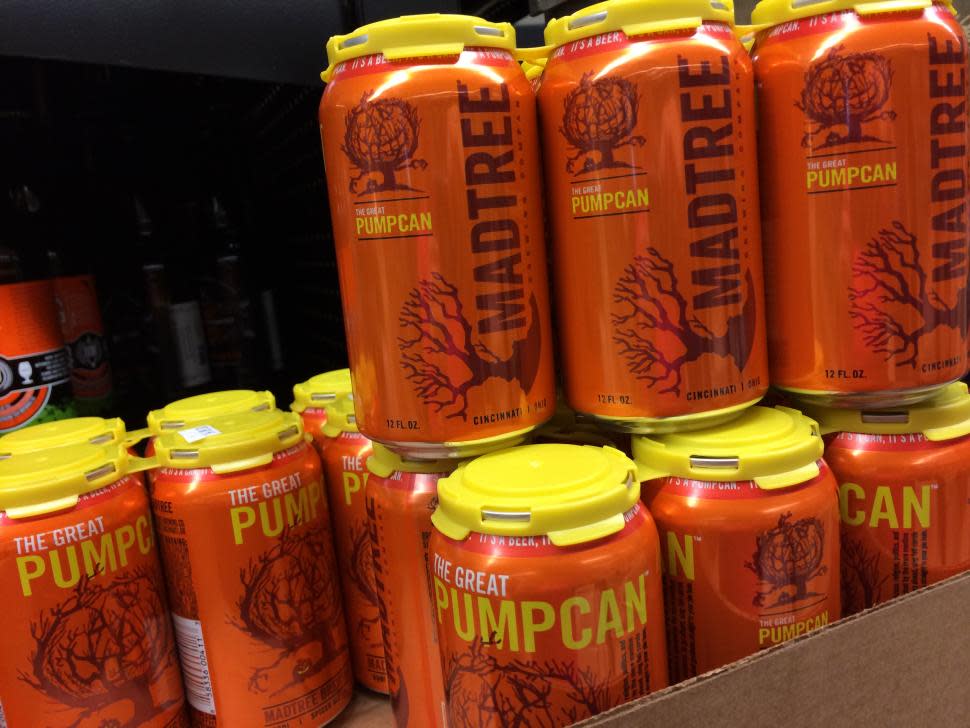 The Cincinnati area is full of some great craft breweries and many of those breweries have come out with some special brews to celebrate fall. My favorites include Rivertown Brewing Company's Pumpkin Ale and Madtree's The Great PumpCan. Can you sense a theme yet? I love pumpkin! I am still checking out other local breweries' seasonal brews. The best place to find seasonal craft beers is to go directly to the breweries where you can taste by the glass or take a growler home. You can also find a huge selection of local beers at The Party Source in Northern Kentucky.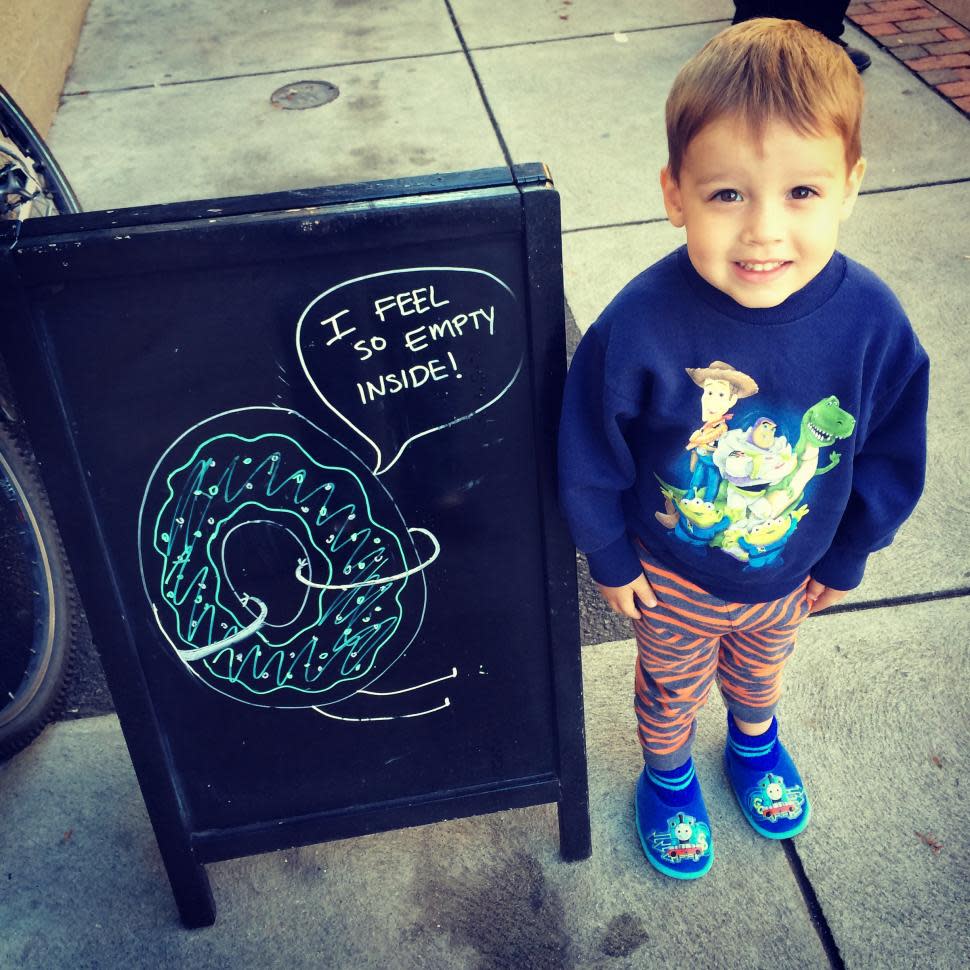 Looking for the perfect fall breakfast treat? How about a pumpkin spice donut? These things are so yummy! Holtman's has a great selection of homemade donuts, so stop in and grab a dozen. Surprise your family, coworkers or friends with a sweet breakfast spread! (Yes, my child wore his pajamas and slippers to the donut shop ;)
Iced Cookies from the BonBonerie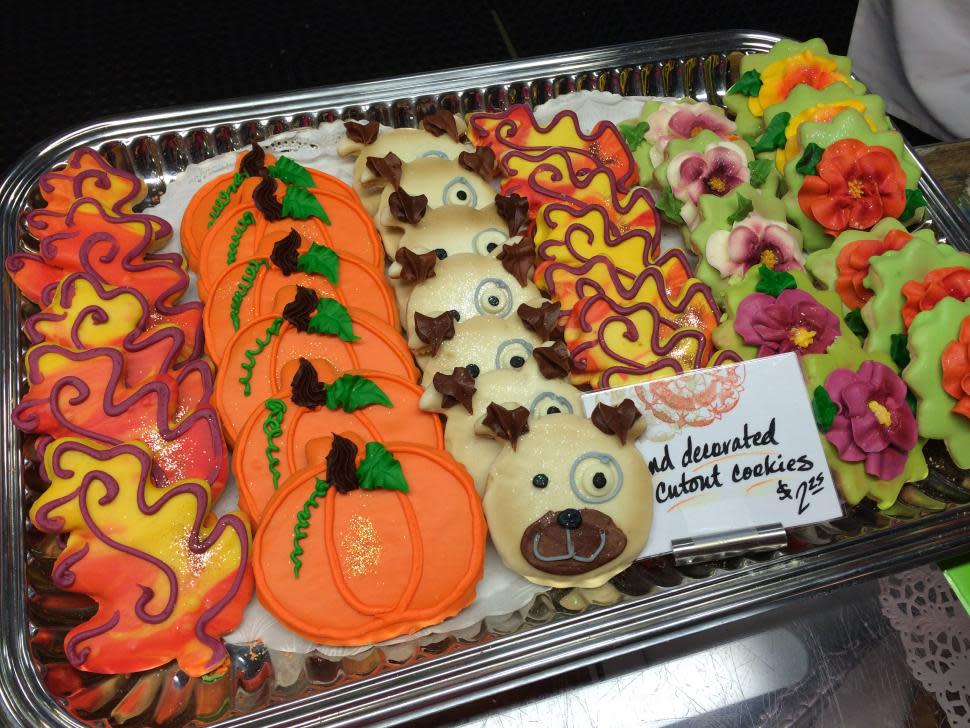 If you're not a fan of pumpkin-flavored treats like me, perhaps you would prefer a cookie shaped like a pumpkin? The BonBonerie offers so many fine desserts, but my favorite sweet in their shop is a gorgeous iced cookie. And the cookies change with the seasons. They are beautiful AND delicious!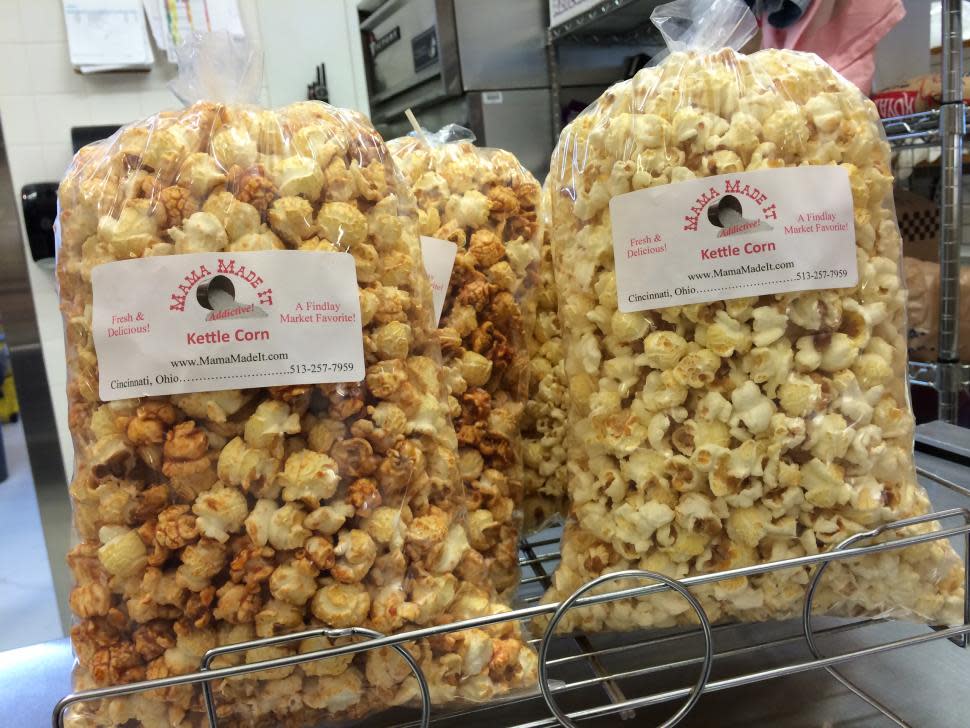 We cannot visit Findlay Market without grabbing a bag of this awesome Kettle Corn. It's so tasty! Sometimes on the weekends you can find the folks from Mama Made It stirring the big kettle outside the doors of the market. That's how fresh this kettle corn is. And it is the perfect combination of sweet and salty! I think that Kettle Corn is a great snack to enjoy around the fire in the backyard, or during a movie night snuggled under the covers at home.
What is your favorite fall treat? Snap a picture to share on Twitter or Instagram and add #FALLinCINCY so we can see what you're enjoying!