Cincinnati Reds Ticket Promotions and Special Events in 2023
Cincinnati Reds baseball is heating up in Cincinnati. Games are selling out, team energy is high and crowds are roaring. 
Great American Ball Park has a calendar full of fun promotions, giveaways, and events throughout the rest of the season. Below is a roundup of the best Cincinnati Reds games to attend in 2023.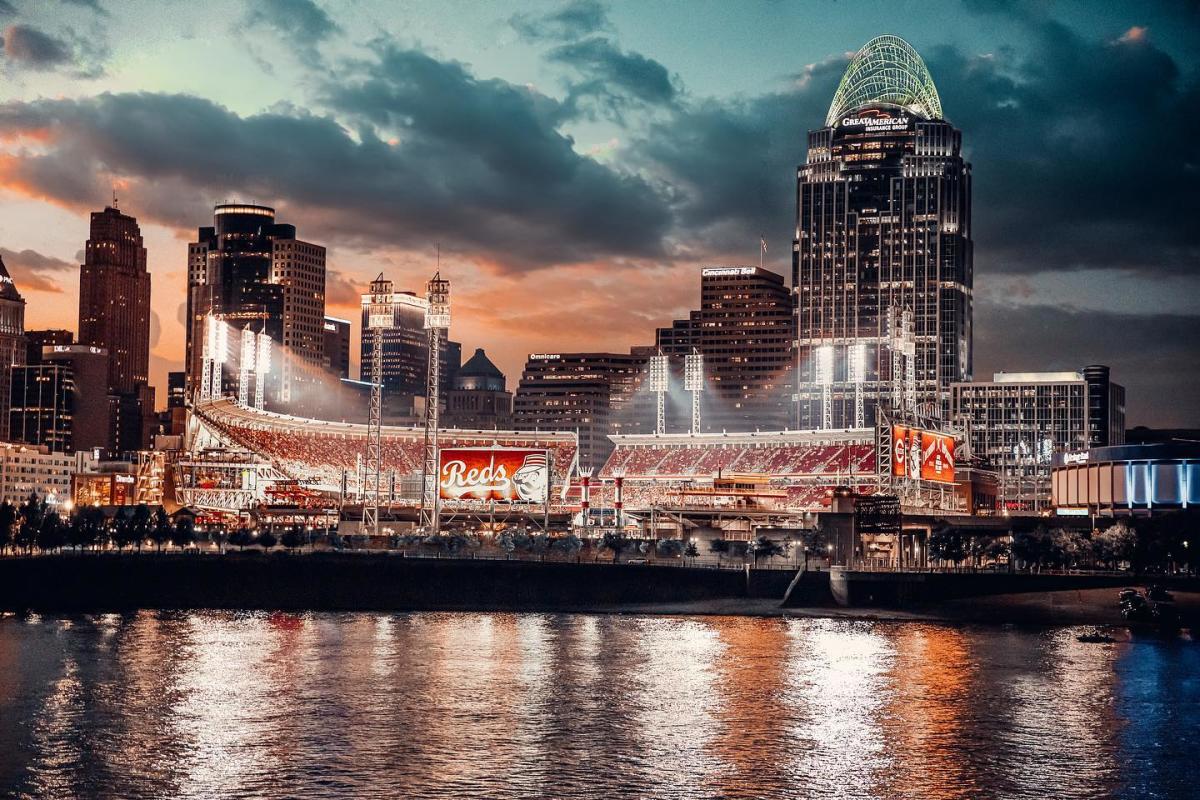 Great American Ball Park at night Reds Stadium (Photo: @jakeblucker)
Best Reds Promotions and Giveaways July 2023 through September: 
Want half-price tickets to Cincinnati Reds home games? Check out our Cincinnati Reds ticket deal!
Every Friday home game: 
Reds City Connect Fridays - Reds wear Nike City Connect uniforms.
Fireworks Fridays - Fireworks show after the game.
Family Sundays - Families get up to three tickets at half-price when purchasing a full-price ticket in select seating areas. Kids enjoy carnival games, family-friendly activities, and giveaways. For children 14 and under. 
3-2-1 Tuesdays - $3 Buds and Bud Light, $2 hot dogs, and $1 ice cream cups.
Thirsty Thursdays special ticket package: A Field Box or Terrace Line ticket for $30 includes a $10 concession credit for food and drinks.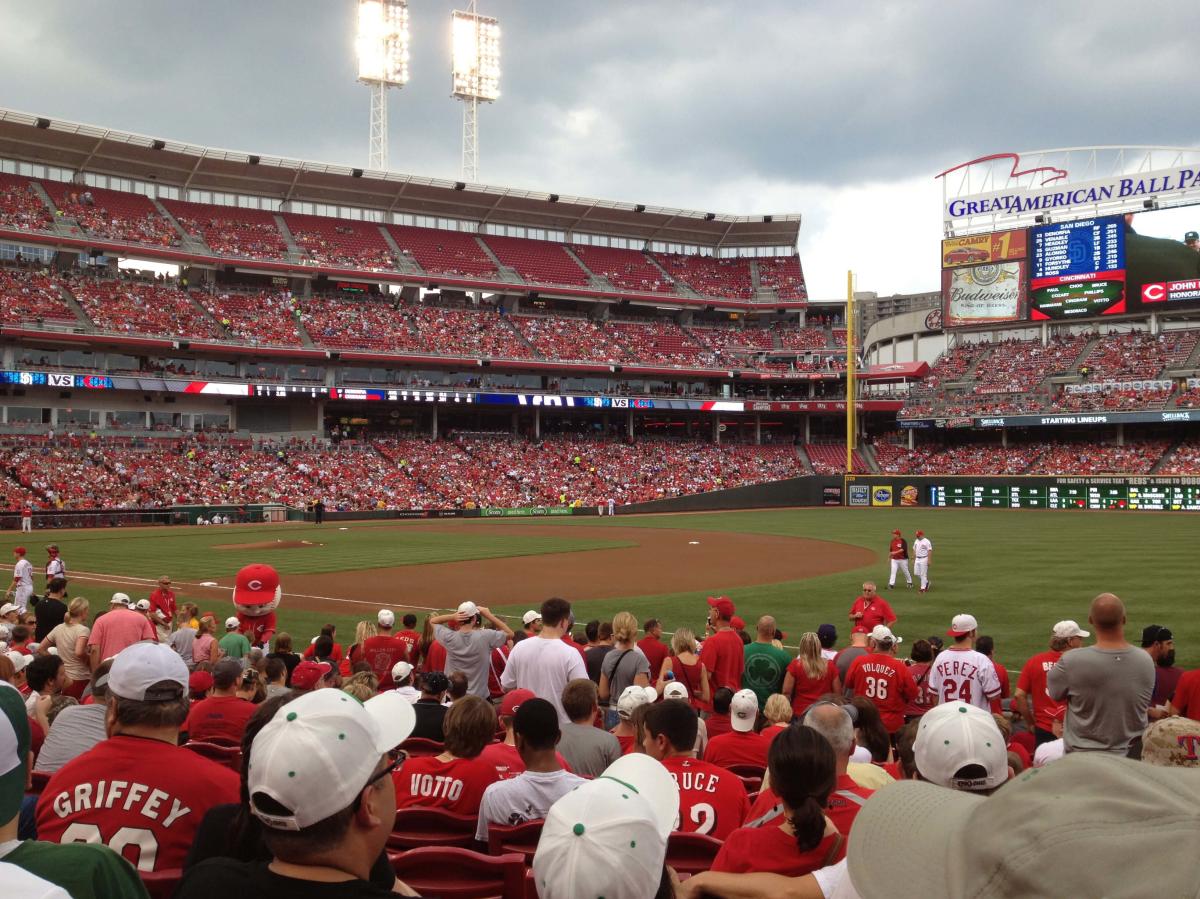 For every 12:35 weekday game, fans can buy a $20 view-level ticket and get $10 in free concessions. July 20, Aug. 9, Sept. 1, Sept. 20
50% off non-premium tickets for fans 50 and older when purchased before game day.
July 20, Aug. 9, Aug. 16, Sept. 1, Sept. 5, Sept. 20
Reds Hall of Fame Class of 2023 Induction Ceremony
Bronson Arroyo Bobblehead giveaway
Pregame ceremony to honor Bronson Arroyo, Danny Graves, and the late Gabe Paul as they are inducted into the Reds Hall of Fame
Saturday, July 15 vs. Milwaukee Brewers
Pride Night Ticket Package
Package includes a pride-themed Reds cap. Only available through the special offer.
Friday, July 21 vs Arizona Diamondbacks
Adult Reds Hawaiian Shirt giveaway
Saturday, July 22 vs. Arizona Diamondbacks
Jerry Garcia Bobblehead with a special ticket package
Friday, August 4 vs. Washington Nationals
Bring your dog for pet activities, samples, and more in the First Star Fan Zone, with special ticket package.
Monday, Aug. 7 vs. Miami Marlins
Wednesday, Sept. 6 vs. Seattle Mariners
Yacht Rock Music Night + Fireworks Friday + City Connect Fridays
Post-Game Concert featuring Yacht Rock Revue (Free)
Special ticket package includes an exclusive yacht captain's hat. 
Friday, August 18 vs. Toronto Blue Jays
Jonathan India Bobblehead giveaway
Saturday, August 19 vs. Toronto Blue Jays
After the game, fans of all ages can line up to run the bases. Reds Heads Kids Club members go to the front of the line.
Sunday, August 20 vs. Toronto Blue Jays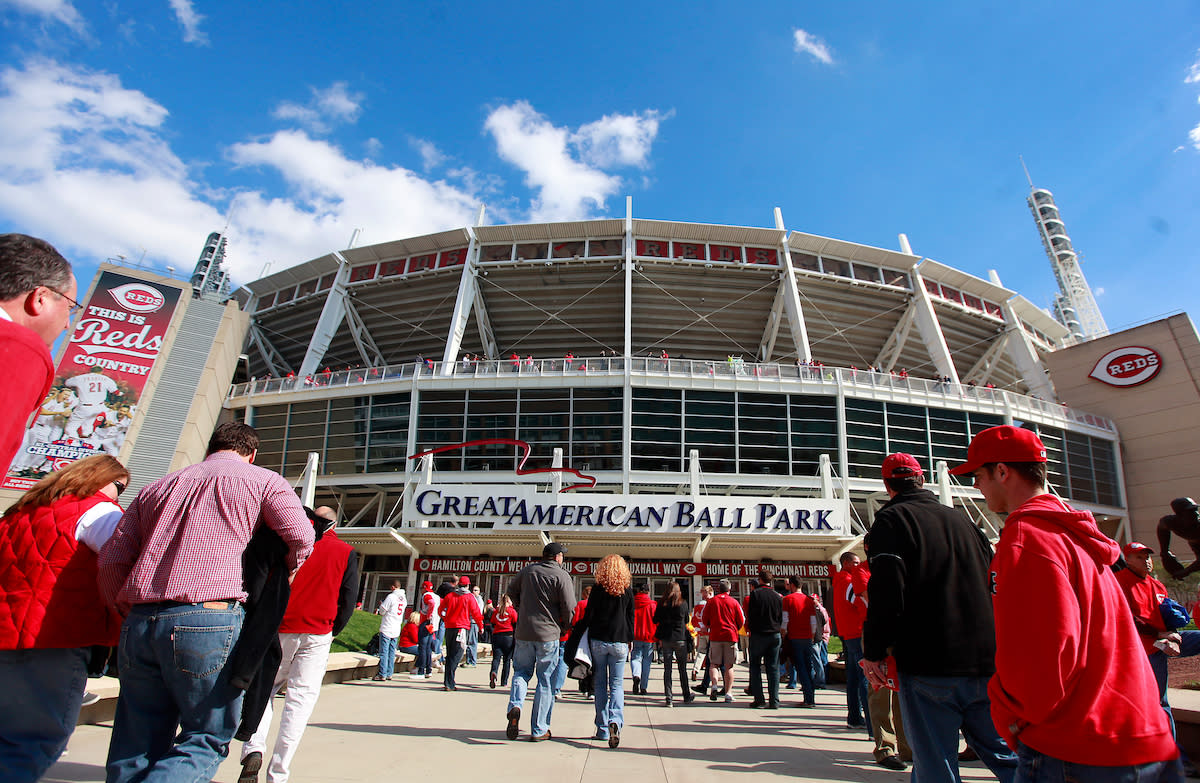 Elmo Bobble Head with Sesame Street Ticket Package
Sunday, September 3 vs. Chicago Cubs
Nick Lodolo Bobblehead + Post game concert featuring Lady A
Concert free with game ticket.
Saturday, September 9 vs. St. Louis Cardinals
Fan Appreciation Day
Prize giveaways throughout the game. Coincides with Family Sundays.
Sunday, September 24 vs. Pittsburgh Pirates
Cincinnati Reds 2023 Season Highlights 
Why are people excited about the Cincinnati Reds season right now? After a rough 2022 season, there were glimmers of hope for the home team starting out this year. But by anybody's prediction, it was going to be a while before things truly turned around. We were winning some games in April, but still lagged even in the weak NL Central. 
Within a couple of months, some good scouting, new draft picks, and player development started paying off. 
Baseball fans have started taking notice on a national level, thanks to a recent 12-game winning streak that left the Reds ranked #1 in their division. Reds management also called up Elly De La Cruz, who had been nothing short of a major threat in the minors - and his track record so far has wow'ed both long-time and new fans alike. Hometown hero Joey Votto is back in the saddle and hitting homers - it's a good time to cheer on America's first baseball team. 
This team is making history right before our eyes, with a young core of energetic and entertaining star players, the 2023 season is set to be one to remember.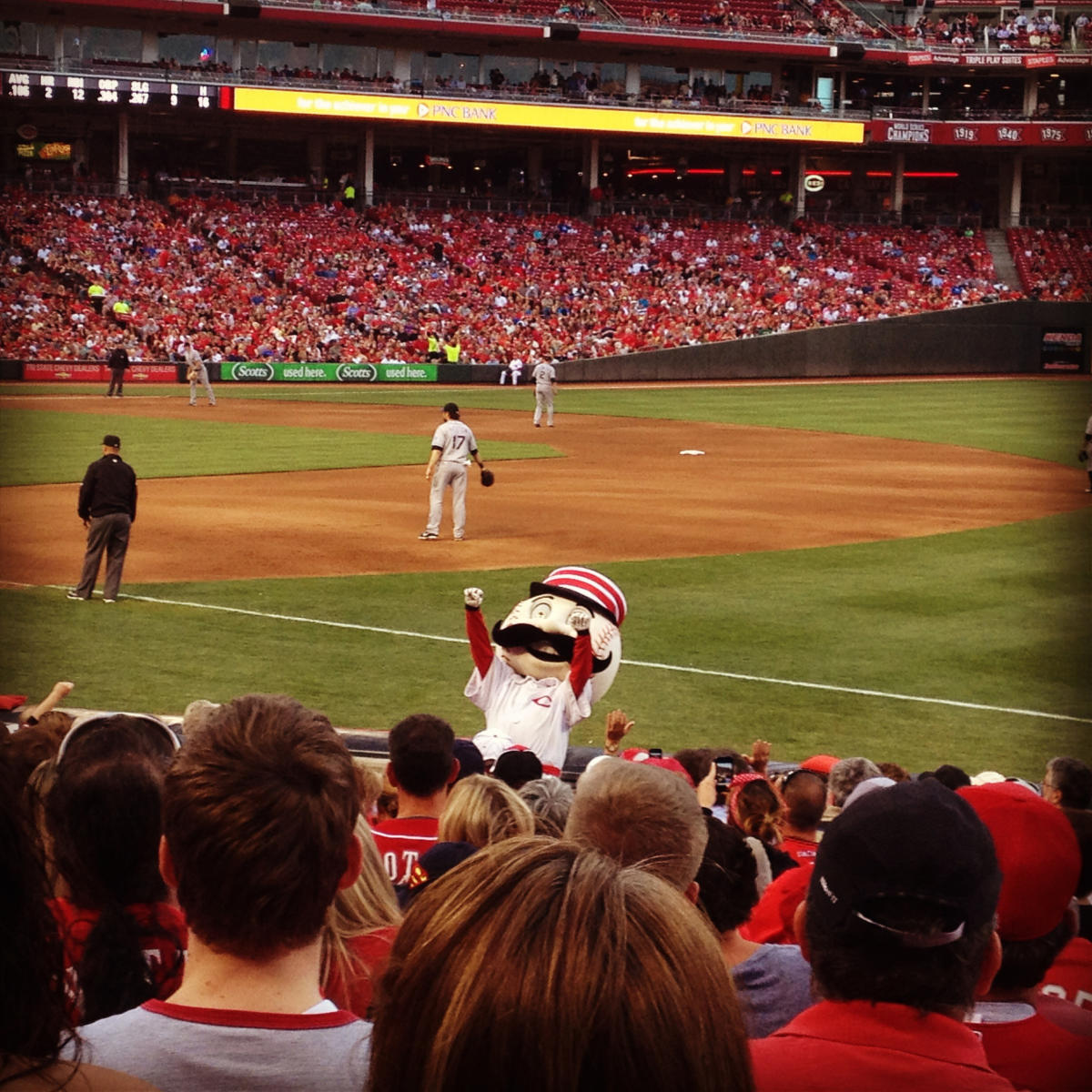 De La Cruz became the youngest player to hit for a cycle in 51 years (the Red's first cycle in 34). Rookie Matt McLain hit four extra-base hits in a game, the most for a Reds rookie since Chris Sabo did it in 1988. Even veteran first baseman Joey Votto is feeling the flow. He knocked three balls out of the park in his first week (two in one game!) after returning from an extended absence due to surgery. 
That's just a few of the remarkable highlights this season, and these guys are hyped to deliver even more. But the potential for setting new records is only part of the allure. 
This team is also just plain fun to watch. Runners share a helmet-to-helmet head-bump with the first base coach when they hit a single, De La Cruz has his signature celly's, and everyone loves the Viking helmet and cape players don after hitting home runs. 
The fun the guys are having out there is infectious, and the energy in Great American Ballpark is unmatchable. There's never been a better time to catch a live Reds game in Cincinnati. 
Attending a Cincinnati Reds are back at the Great American Ball Park is an absolutely essential Cincy experience. Here's everything you need to know about attending a game this season! Quick tips for attending a Cincinnati Reds Game…
Updated annually Score discounted Reds tickets when you book your trip to Cincinnati! Cincinnati is known for baseball, beer, and unforgettable food–and you can get a taste of all three when you go to a Cincinnati Reds home game…