Free museums and free museum days in the Cincy Region
If you're looking for budget-friendly things to do in Cincinnati, these Cincy museums have you covered. Many of the museums in Cincinnati and Northern Kentucky offer free admission for all. Some offer free admission for kids and others have free admission days during the year. Whether you're traveling to Cincy with a group of friends or your family, you can get your fill of unique art museums with old-world masterpieces and contemporary visionaries. 
Museums with free admission in Cincinnati and Northern Kentucky
Cincinnati Art Museum
With an enormous permanent collection spanning the globe, the Cincinnati Art Museum is a must-visit for art history enthusiasts. The museum also has a Cincinnati art collection including paintings from Cincinnati's "Golden Age. Get your steps in at the unique outdoor installation called the Art Climb. There are so many reasons to visit the Cincinnati Art Museum!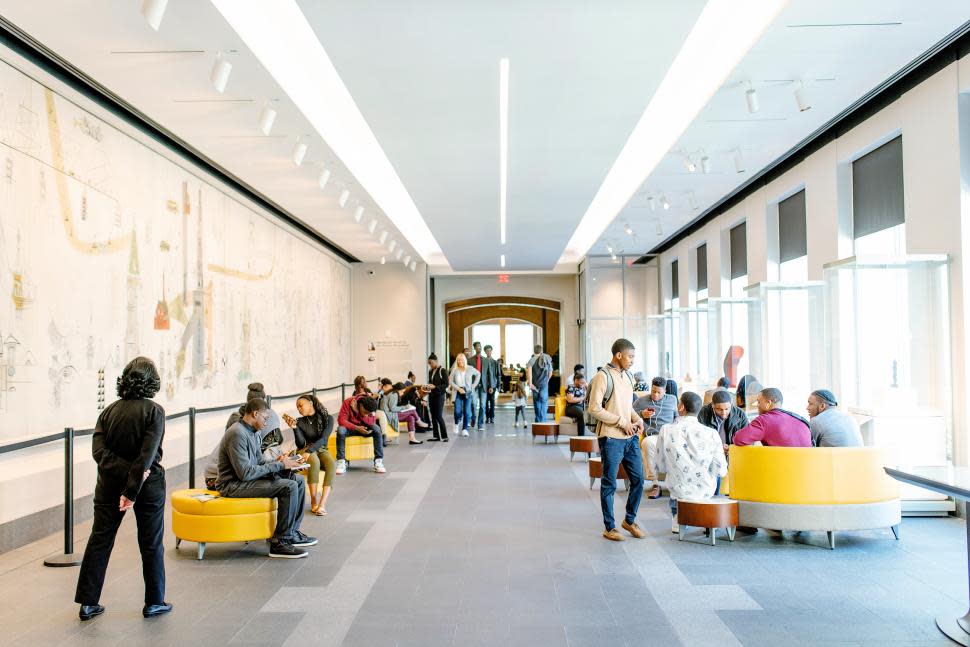 People looking at artwork inside the Cincinnati Art Museum (photo: Cincinnati Art Museum))
Contemporary Arts Center
The Contemporary Arts Center features rotating exhibitions of contemporary art in an internationally-renowned landmark designed by world-famous architect Zaha Hadid. If you're visiting with kids, don't miss the Creativity Center where you'll find a zero-waste art lab, new views of the Zaha Hadid-designed building, a quiet space, and an inclusive restroom.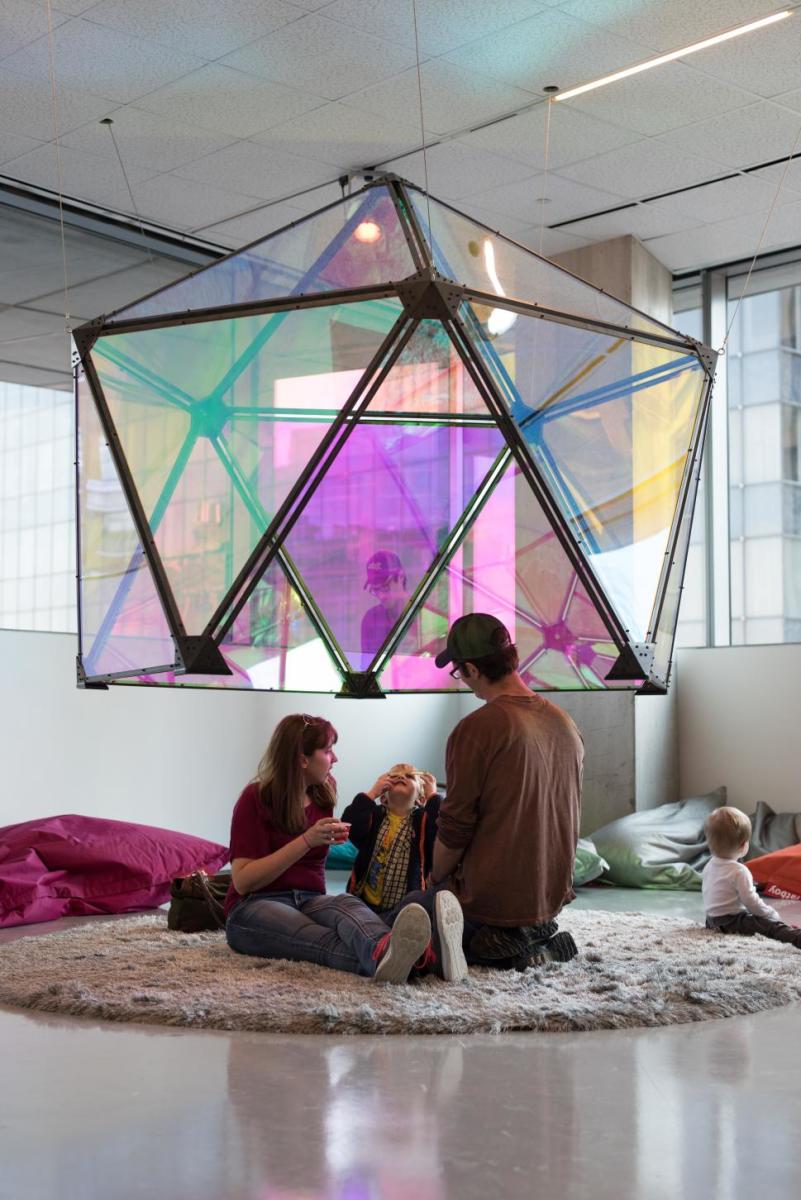 Contemporary Arts Center (photo: Selena Mackenzie)
21c Museum Hotel
For mind-bending contemporary art 24 hours a day, seven days a week, the 21c Museum Hotel is the place. The gallery features rotating exhibits in the lobby and gallery level of the hotel. As you explore the artwork, don't miss the view of the beautiful and original spiral staircase from above. Grab a bite and a drink from the Cocktail Terrace rooftop bar or restaurant Metropole with the cash you saved on admission.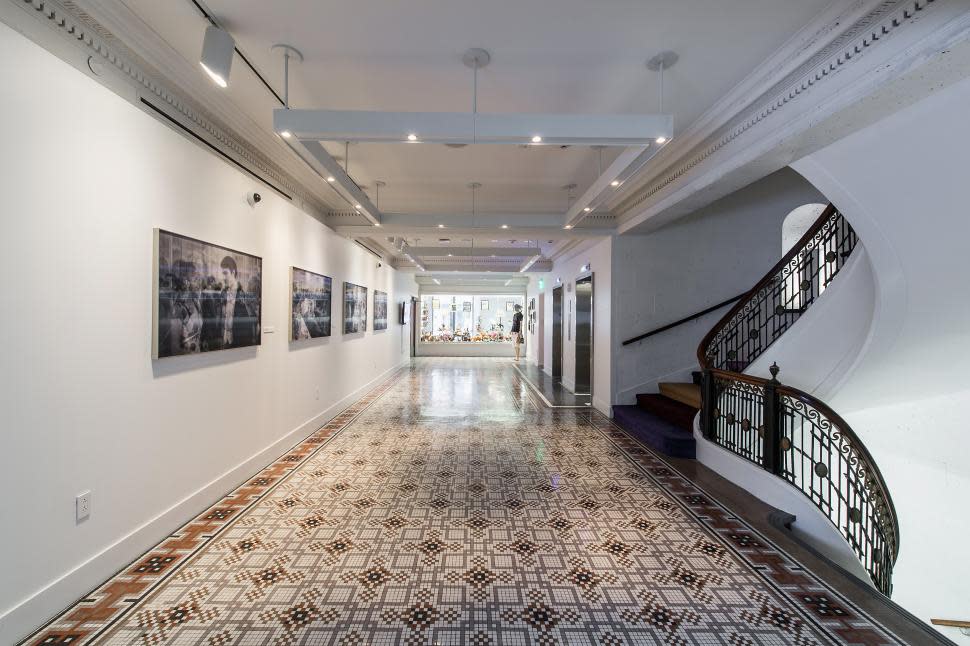 Hallway and artwork in the 21c Museum Hotel (photo: 21c Museum Hotel)
The Carnegie
Explore five art galleries, enjoy a show, and take creative classes at The Carnegie. This multidisciplinary arts venue is a one-of-a-kind space for all things creative. 
Weston Art Gallery
Located inside the Aronoff Center for the Arts, the Weston Art Gallery presents up-and-coming artists and established artists throughout the gallery space. Guided tours are available and free, just contact the gallery to set up a reservation. Grab dinner and a show while you're exploring downtown Cincinnati.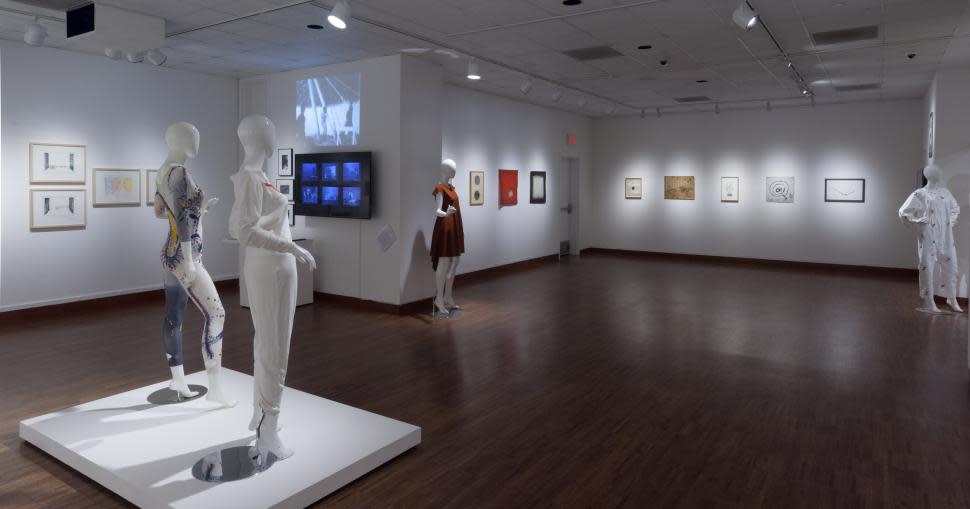 Weston Art Gallery (photo: Tony Walsh)
William Howard Taft National Historic Site
Explore the birthplace and childhood home of the 27th president of the United States at the William Howard Taft National Historic Site. Perched above downtown Cincinnati in Mount Auburn, enjoy a great view of the city and appreciate an excellent example of Greek Revival architecture. The park also features rotating exhibits about Victorian life. Free tours are also available. 
The Lucky Cat Museum
Do you know why these cats are so lucky? These good fortune symbols bring prosperity with a raise of their right paw and a bigger crowd of customers with their left.  The Lucky Cat Museum is a quirky, hidden gem of Cincy. This playful "mewseum" is home to over 2,000 of Japan's famous cats. 
Cincinnati Museums with free days
Taft Museum of Art (Free on Sundays)
Once home to the half-brother of President William Howard Taft, this National Historic Landmark is where he accepted the nomination for U.S. president. Today, the house serves as the Taft Museum of Art and features prominent works of art by masters like Rembrandt, John Singer Sargent, Francisco Goya, and more. The museum hosts monthly events to celebrate special exhibits so make sure to check out their calendar to plan your visit.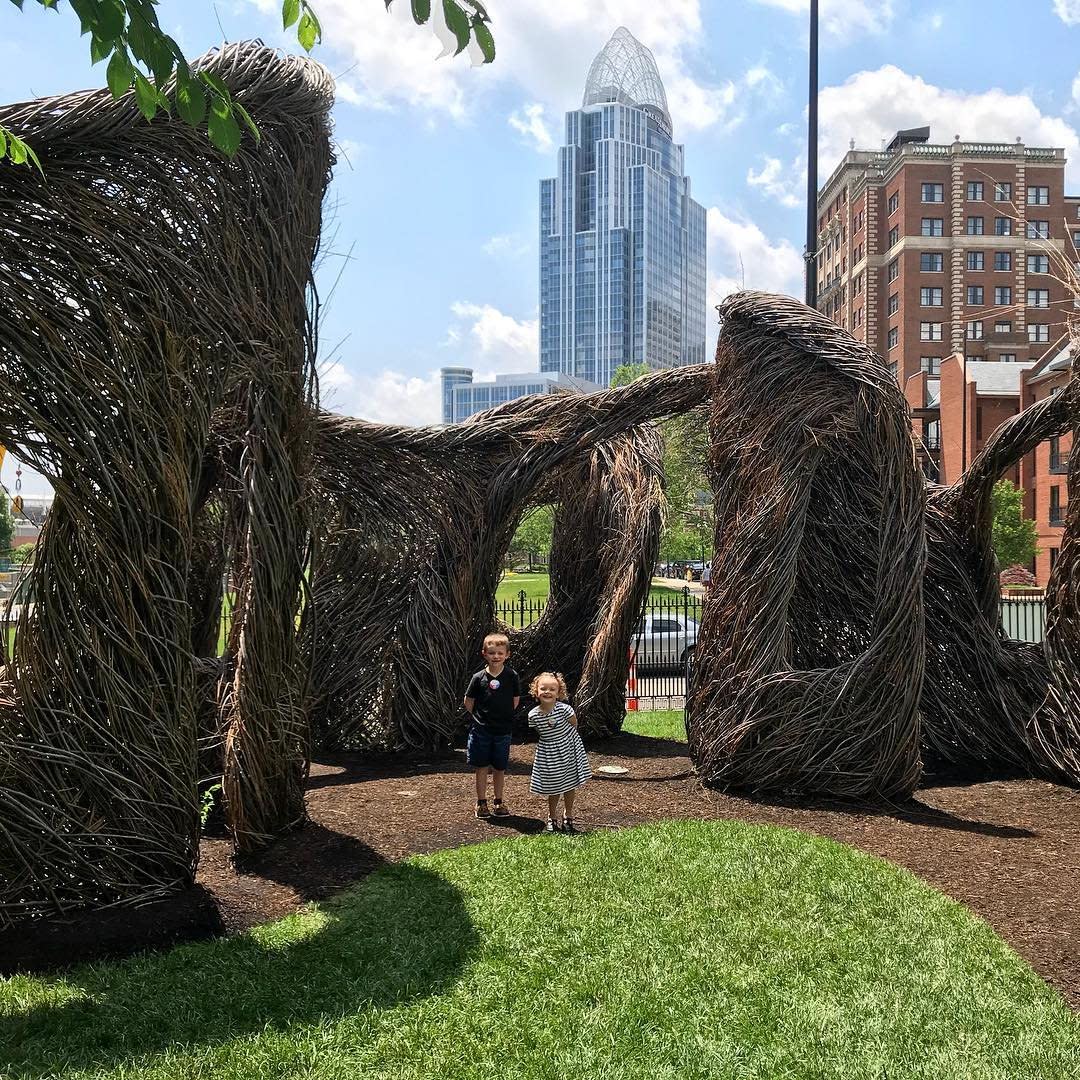 Taft Museum of Art (Photo: @shotgunsimmons)
National Underground Railroad Freedom Center
The past and future come together at The National Underground Railroad Freedom Center on the banks of the Ohio River. The center promotes social justice for all by teaching visitors about Freedom Fighters of the past and present. The museum offers free admission on the fifth and third Sunday of each month plus MLK Day and Juneteenth.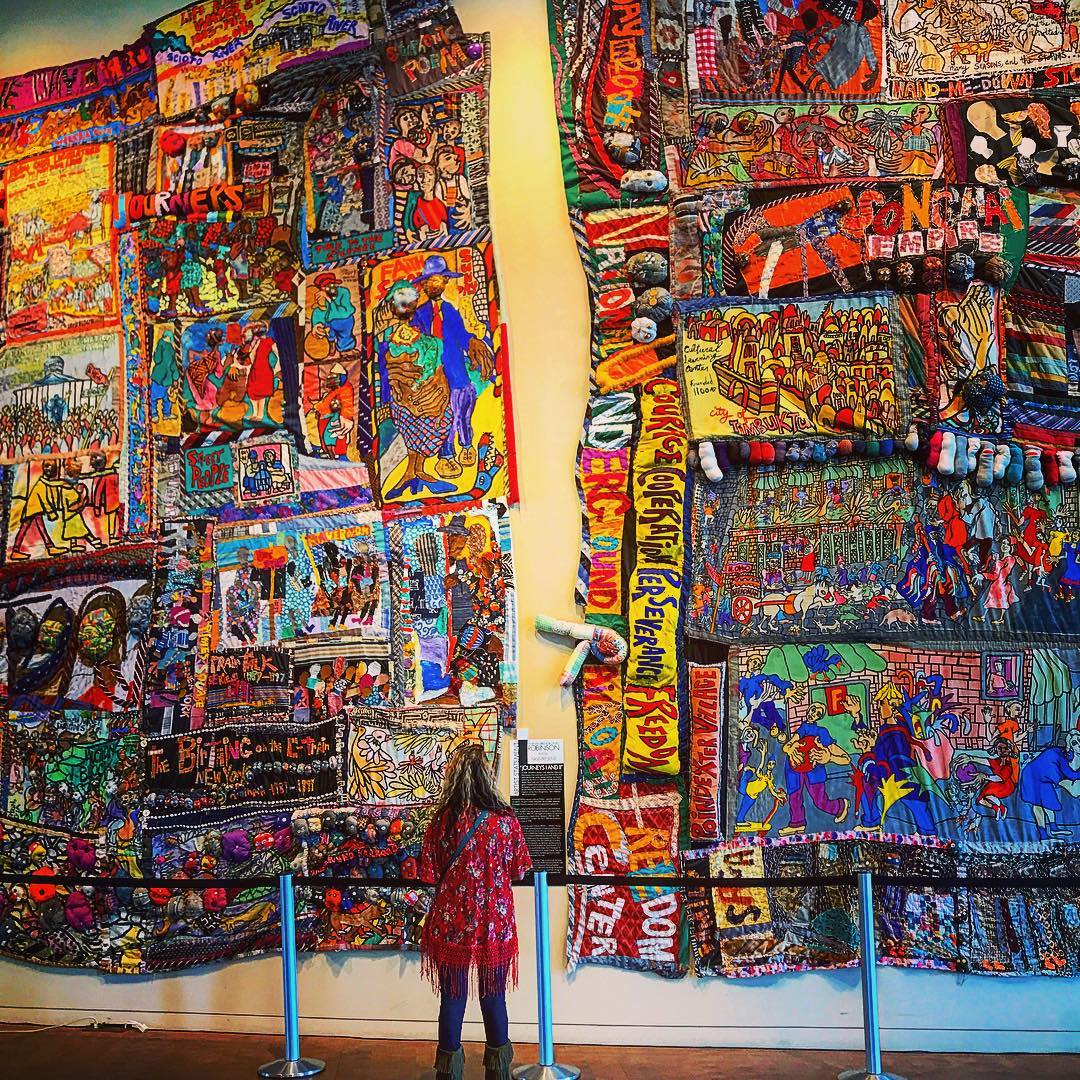 National Underground Railroad Freedom Center (photo: @natej81)
Cincy Museums with free admission for kids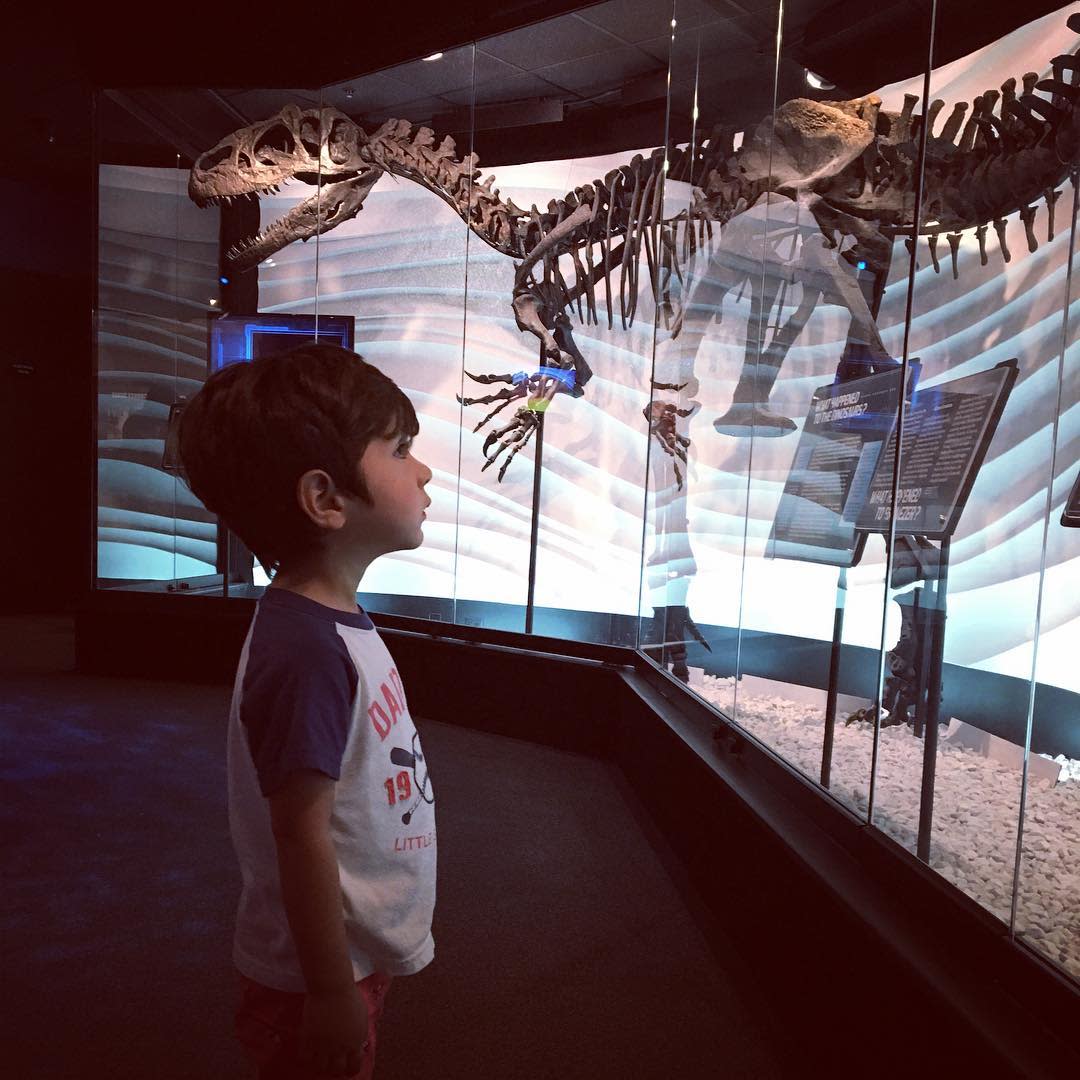 Creation Museum (photo: @lisandrostaut)
Get started planning your budget-friendly trip to Cincy with these helpful trip ideas.