In the past decade, Over-the-Rhine has flourished with new businesses. OTR's located within walking distance of downtown. Or take the free Connector streetcar. Stroll down Vine St. and Main St. to discover a plethora of shops and restaurants. The boutique scene has especially grown in the past few years with a focus on independently owned ones. Over-The-Rhine will be aglow this holiday season with many storefronts decked out with decorations and holiday lights (Nov. 18-Jan. 1) From vintage to high-end clothes, OTR offers one of the best shopping experiences in Cincy.
OTR clothing boutiques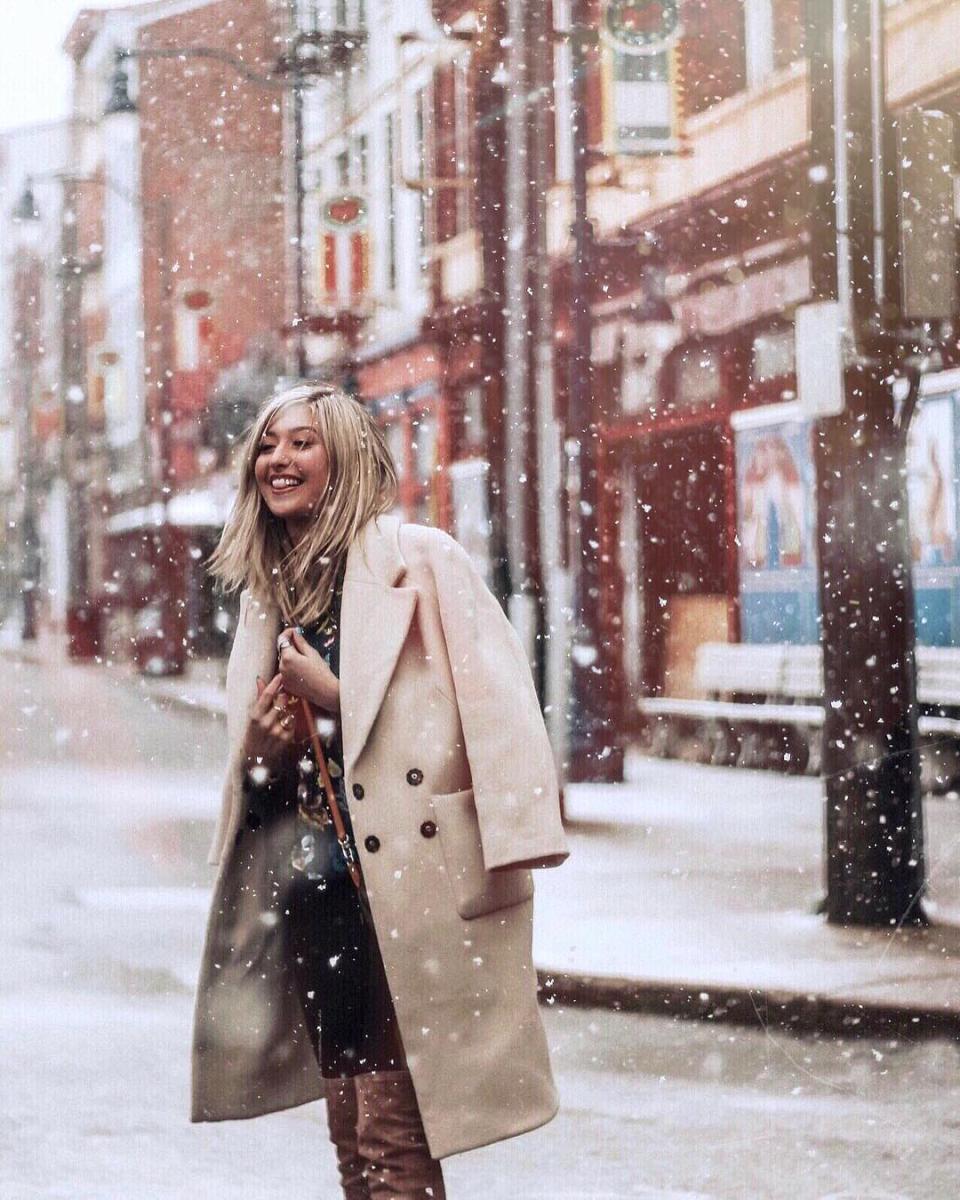 Shopping in OTR (Photo: @amandabloombeauty)
If you're looking for designer clothing or thrift stores in Cincinnati, you'll find some of the best shopping in Over-the-Rhine. If you want fresh, affordable finds and ultra unique boutiques, OTR has that, too. 
Sloane Boutique
Established in 2011, Sloane was OTR's first women's clothing store. They sell both stylish and upscale women and menswear, including popular brands like Ganni, Sesa, and Fabulous Furs. 
The Native One
At the flagship store, shop for women's clothes, housewares, plants, and stationery. Buy athleisure, sweaters, and dresses for under $100. Hop across the river to Native's second location, in Covington, Kentucky.
Idlewild
Look sharp wearing ethical and sustainable brands, designer fashions, boots, sneakers, bags, and jewelry. Peruse Idlewild's inventory for some of the most on-trend styles.
Homage
The Columbus-founded retail brand has a few brick-and-mortar stores in Columbus and one in Cincy. Get your vintage-inspired team shirts here: OSU, Cincy Bearcats, FC Cincinnati, and Bengals. You can also shop for men's and women's pop culture shirts, beanies, hoodies, sweatshirts, and retro shirts. After you find what you're looking for at Homage, have a drink across the street at The Lackman.
Vintage shops in Over-the-Rhine
These days, vintage entails anything that's at least 20 years old–but apparel and accessories from the '80s and '90s seem to be in high demand. Check out four vintage stores for old-school designer and casual fashions.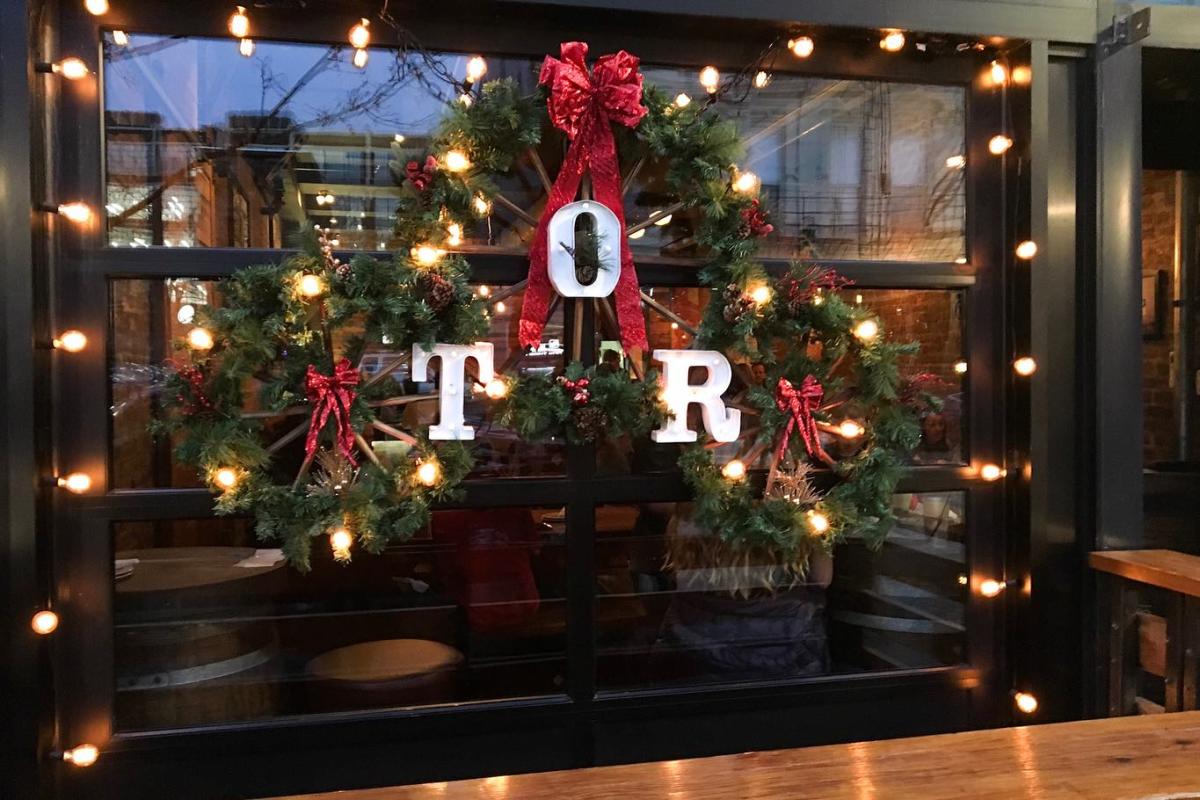 OTR holiday window (Photo: OTR Chamber of Commerce)
Mannequin Boutique
This vintage store donates 100 percent of sales to local charities, including ones that focus on breast cancer. Mannequin Boutique accepts donations of vintage and modern fashions. Sometimes they have sales on cashmere and designer wares, and they sell prom dresses and purses. Visit their second location in Newport, Kentucky.
Rad OTR
A throwback to your childhood, Rad OTR buys, sells, and trades '60s-'90s fashions. Check out their selection of vintage sports team sweatshirts, jean jackets, bomber jackets, music tees, vests, and hats.
The Daily Vintage
Find a vintage The Cure shirt and classic Chicago Bulls merchandise here. The Daily Vintage buys and sells men's and women's hoodies, classic rock band tees, jackets, and logo apparel. As their name implies, they get new stuff in daily.
Jet Black Vintage
Jet Black Vintage specializes in reworked streetwear, especially from the '80s and '90s. Peruse their curated collection of varsity Bengals jackets, vintage Nascar jackets, sports hoodies, sweaters, and even Pokemon shorts.
Over-The-Rhine gift shops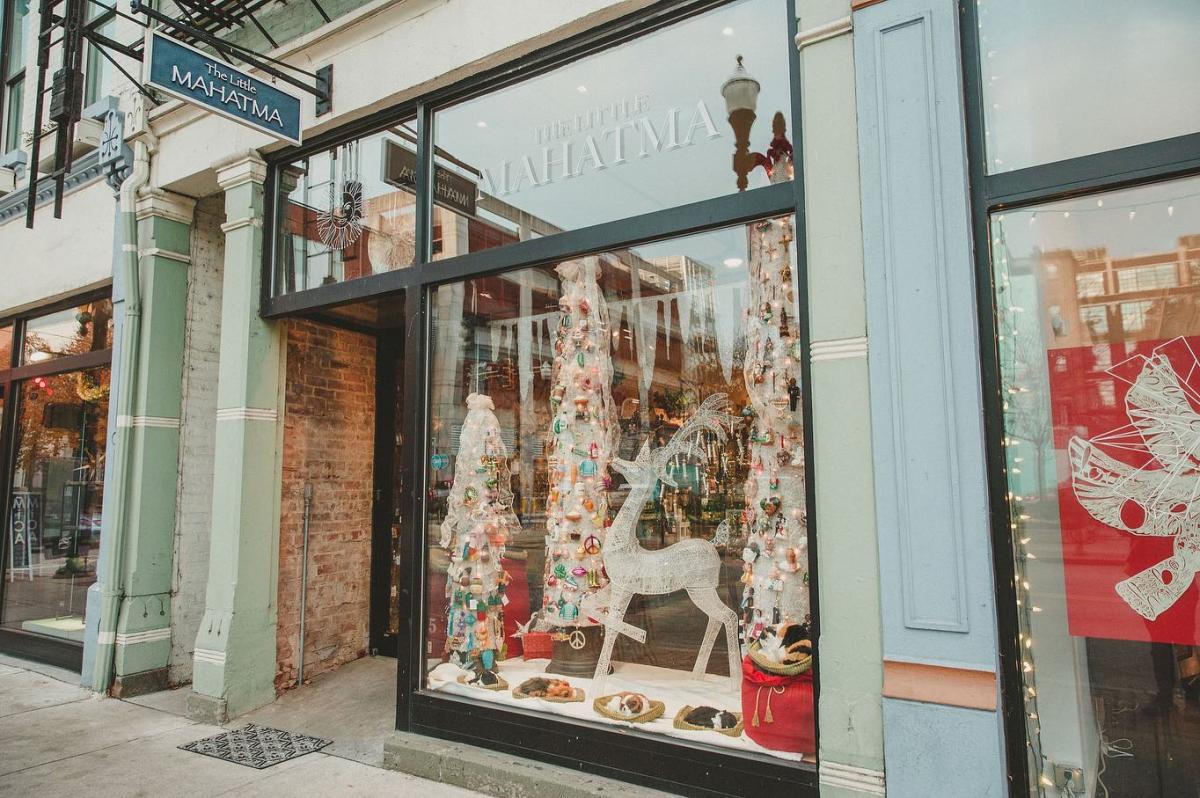 Little Mahatma (Photo: OTR Chamber)
The holiday season is upon us, so it's a good time to make your wish list. These shops sell local and global wares catered to the novice cook and the art lover. 
MiCA 12/v
Owners Mike and Carolyn Deininger combined the first two letters of their names to form MiCA. This is the best place in OTR to find gifts not only for yourself but also for your loved ones. They focus on local art, home décor, apparel, and stemware. Beloved local artist Charlie Harper's animal prints appear on glassware and on art tiles. Purchase an iconic Made In Ohio T-shirt. After you shop, head a few doors down and imbibe a wine flight or the best Irish coffee in the city at 1215 Wine Bar.
The Little Mahatma
An international goods store, Little Mahatma sells collectibles like maneki-neko cats, jewelry, and candles from 30 different countries. They're conveniently located adjacent to MiCA to keep the gift-giving flowing.  
Artichoke
Located at the must-visit Findlay Market, Artichoke specializes in cookbooks, baking tools, barware, cutlery, and mixers geared toward experienced and novice cooks. This is the place to find everything from pie dishes to avocado huggers. Besides selling cooking ware, they offer classes on how to make the perfect steak and holiday pies.
Over-the-Rhine art stores
Support local in visiting an art supply shop. Choose from yarn, paper, and paints. 
Suders Art Store 
Suders is one of two art stores in OTR. They've been around since 1924 and sell paints, sketchbook pads, rice paper, and brushes. They also will frame your works of art.
Indigo Hippo
Part art supply, second-hand store, and reuse center, Indigo Hippo is a nonprofit that accepts donated supplies. You'll find yarn, beads, stamps, stickers, paints, and markers at pay-what-you-can pricing. Make sure to stop by local watering hole Liberty's Bar and Bottle for a cocktail made with their housemade ginger beer. 
Other Over-the Rhine shops
Save the planet or make someone's day with a floral arrangement. Looking for a new makeup routine? OTR has you covered!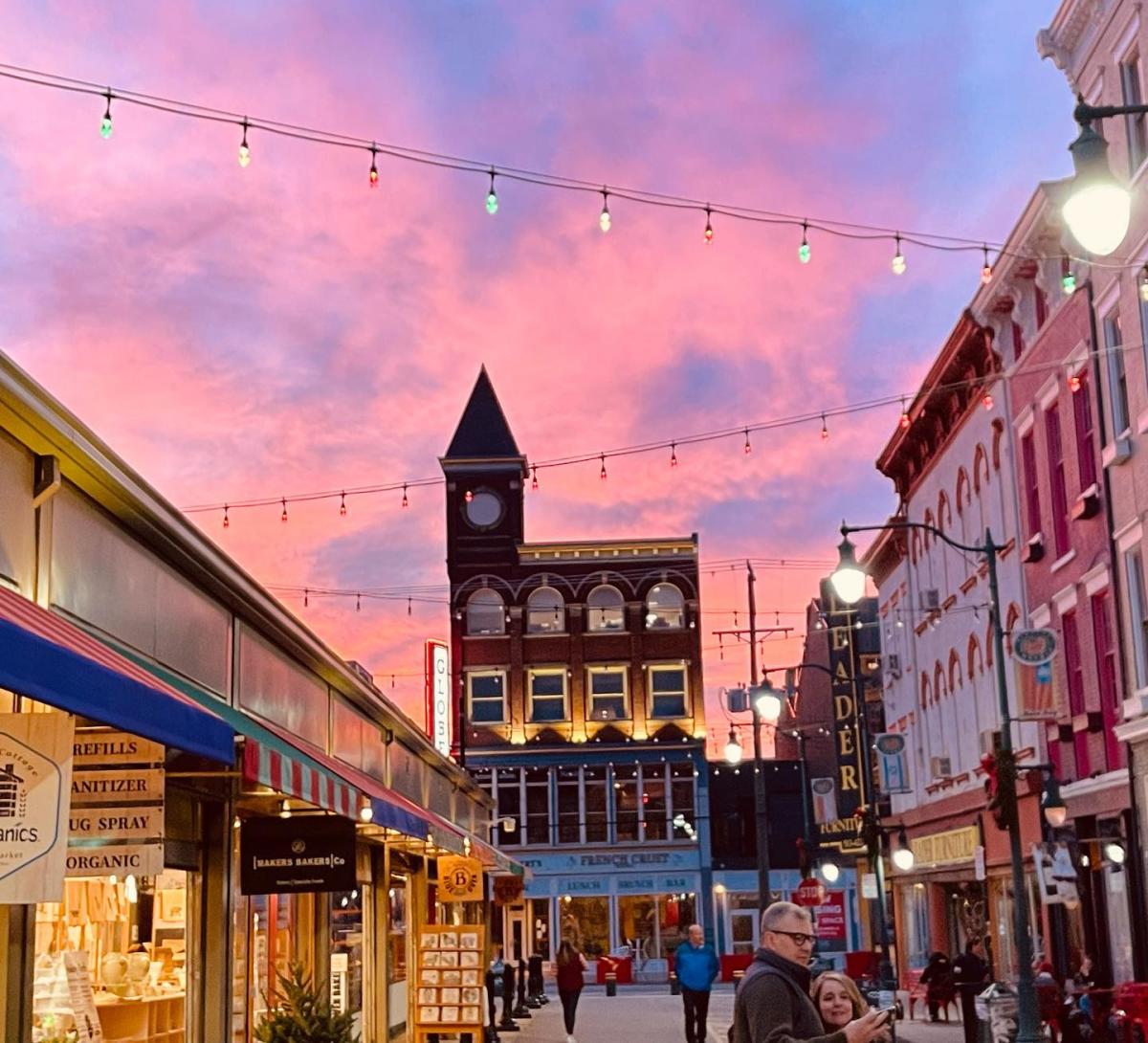 Findlay Market (Photo: @at_home_in_otr)
Simply Zero
As one of Cincy's only zero waste stores, Simply Zero sell reusable bags, package-free, and sustainable products. Need biodegradable poop bags? They have them. Want a glass container of bubble bath? Go for it. Most products are compostable and recyclable. Help save the planet by buying a bamboo toothbrush or collapsible travel cup.
Gia and the Blooms
Part florist and part home décor shop, Gia and the Blooms sells succulents, floral arrangements, vases, centerpieces, candles, and pet-friendly indoor plants. Plus, they have two locations in OTR, including one at Findlay Market.
Launch Party
You could shop at Sephora, or you could support indie beauty and shop at Launch Party. They feature eco- and vegan-friendly products like makeup, lotions, nail polish, and hair care. And they'll recycle your empty tubes.
Whether you're shopping for yourself or buying holiday gifts, OTR has an eclectic array of boutiques, both for the luxe shopper and those wanting to reuse and make the planet a better place.
Over-the-Rhine (OTR) is one of Cincinnati's historic neighborhoods full of life, culture, food, shopping, sports, and events that can be enjoyed throughout the year. This is a great neighborhood for visitors to explore because…
Looking for that one-of-a-kind gift for the holidays? Shop one of Cincinnati's festive holiday markets this year to make your holiday shopping a breeze. Cincy is home to a wide variety of holiday markets from funky artisan pop-ups…