What to eat, see, and do in Sharonville, OH near Cincinnati
Located 13 miles north of downtown Cincinnati, Sharonville offers visitors a chance to step back in time—a city where you can enjoy a root beer float straight out of the '50s, experience 19th-century Ohio life in a historical village, and explore a prehistoric fossil park. And for those firmly planted in the 21st century, this suburb offers many modern comforts, too, from a world-class convention center to local bars and eateries.
A quiet neighborhood with lots of families and young professionals, Sharonville can be accessed from three interstates (I-75, I-71, and I-275) with a variety of hotels concentrated near those highways.
Visit the county's oldest 'Great Park'
The oldest park in Hamilton County's Great Parks network—and one of its largest—Sharon Woods sprawls across 730 acres of Sharonville, making it a focal point of the neighborhood.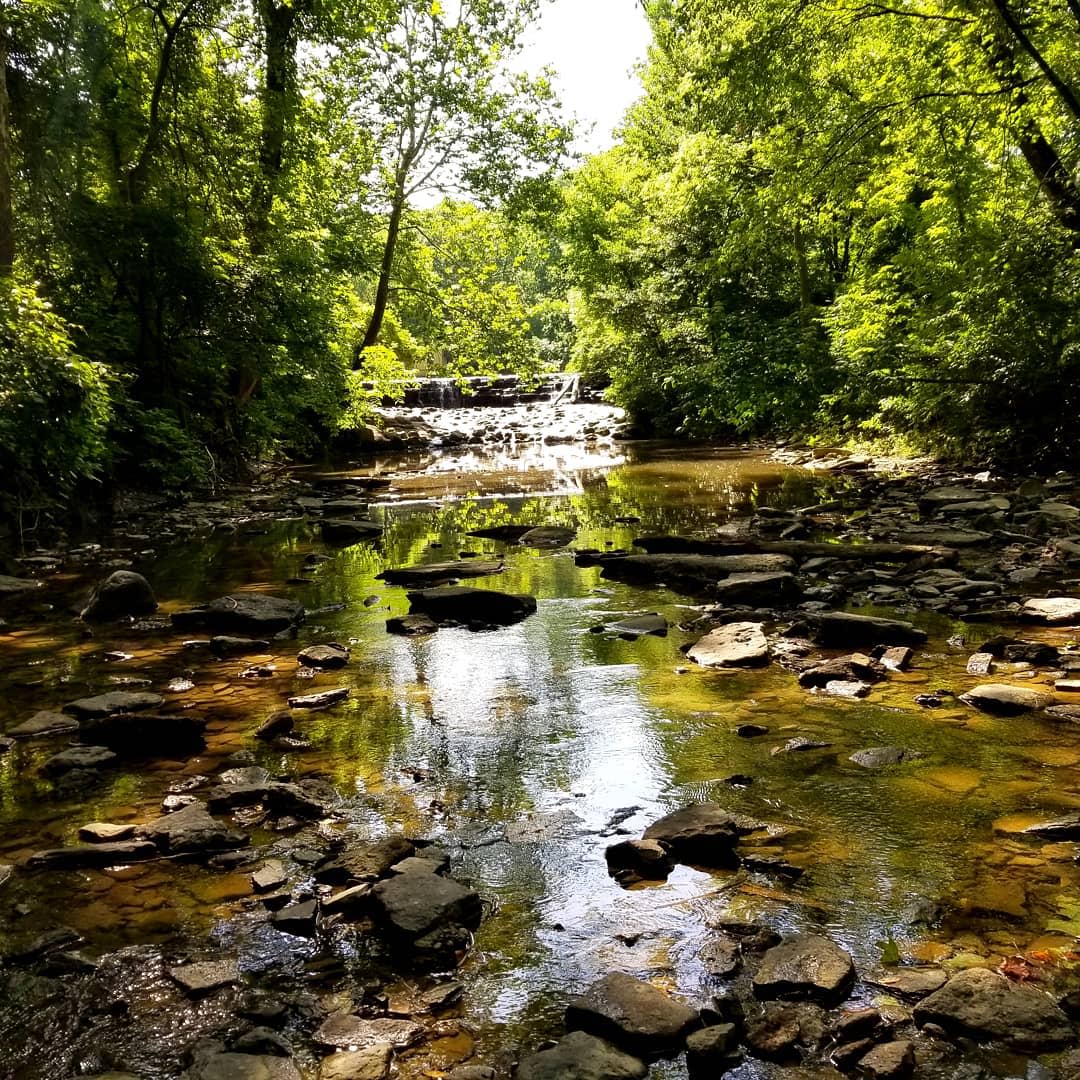 Sharon Woods (photo: @anthonylee48)
With various trails, a golf course, a 35-acre lake, and a playground, Sharon Woods truly offers something for families, friend groups, and solo travelers alike. You can rent bikes, boats, and picnic shelters, go fishing and enjoy water features in the warmer months.
The park's visitor center features nature displays, live animals, and a terrific gift shop where you can find Cincy-centric souvenirs.
Within Sharon Woods is the Heritage Village Museum, a volunteer-run historical town featuring a dozen preserved buildings and replicas, including a train station, general store, and schoolhouse that will transport you to 1800s rural Ohio. 
Take a guided tour or swing by during an event like History Alive Days, where interpreters in historical clothing demonstrate activities like woodcarving, broom making, textile methods, food preservation, and perform music. Or catch a vintage baseball game and watch the Red Stockings take on the Buckeyes, faithfully recreating the sport as it was played in 1869.
Tip: You'll need a Motor Vehicle Permit to park at Sharon Woods, which you can purchase upon entry.
Eat, drink, and treat yourself in Sharonville
The Root Beer Stand is a blast from the past and a summertime staple in Sharonville. They've been serving the frosty stuff since 1957, when the stand first opened as an A&W franchise. Since going independent over 40 years ago, they've made their own root beer recipe using water from an on-site well, resulting in a distinctly delicious, less-fizzy version served by the mugful (or take home a gallon!) that pairs well with their famous footlong cheese coney.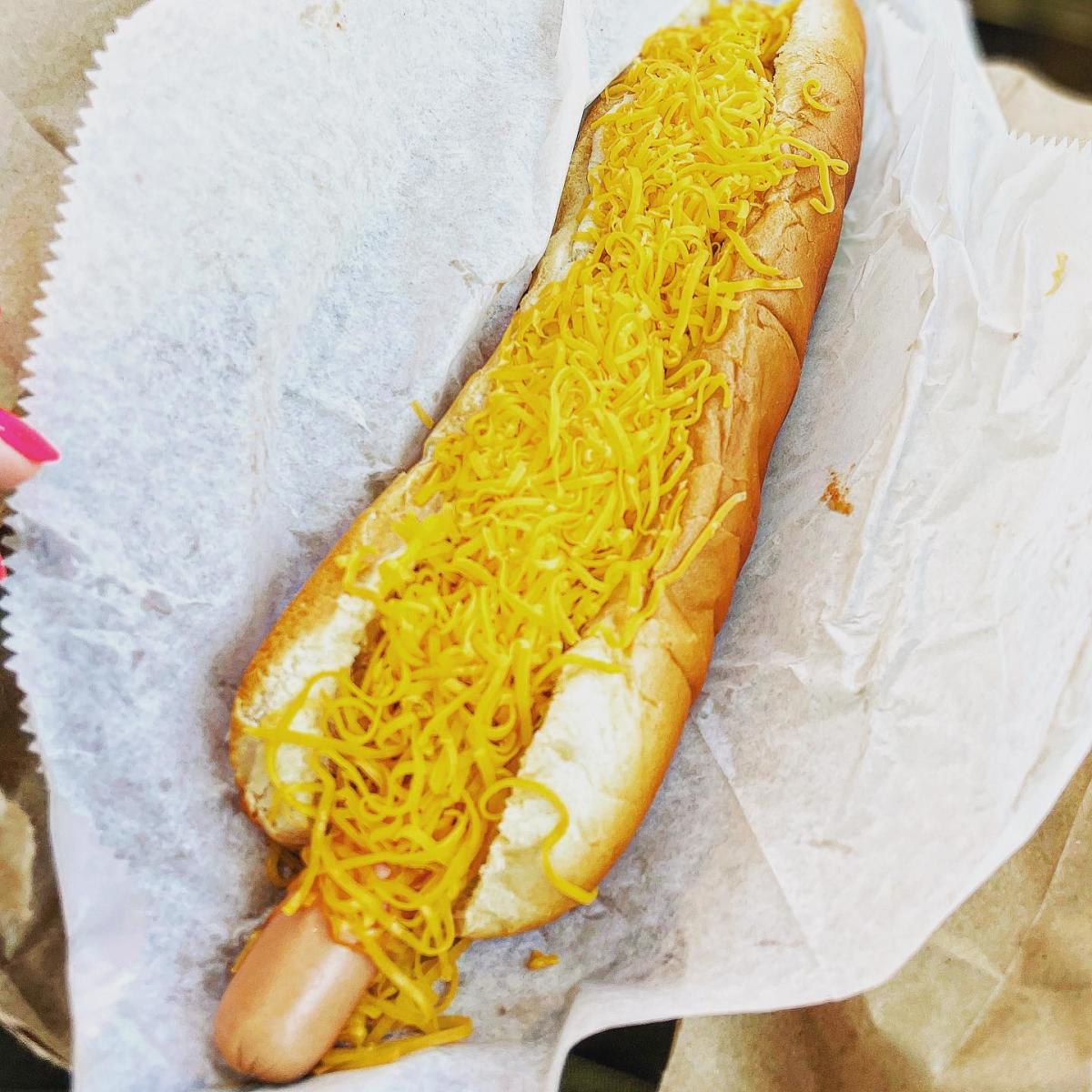 Root Beer Stand (photo: @deliciously_cinful)
Reach a higher level of consciousness at Third Eye Brewing, where, in addition to an impressive assortment of beers, they offer their own seltzer on tap, frozen cocktails, wine, and spirits, and elevated pub grub like elote waffle fries, edamame hummus, and short rib poutine. Kid-and dog-friendly, this expansive taproom opens up to a patio where you can often find live music and a rooftop bar made for day drinking. Stop by for Sunday brunch complete with chicken and waffles and tricked-out bloody marys.
The former site of a train depot, historic downtown Sharonville is a cute area to walk around—particularly when it's decorated for the holidays—and now you can bring your drink with you! In a Designated Outdoor Refreshment Area (DORA) like this part of Sharonville, you can order an adult beverage to-go in a designated DORA cup. So grab a drink at participating establishments like no-frills dive Al's Bar, cozy brunch spot Alreddy Cafe, or Cincinnati pizza royalty LaRosa's, and take it with you as you explore the town.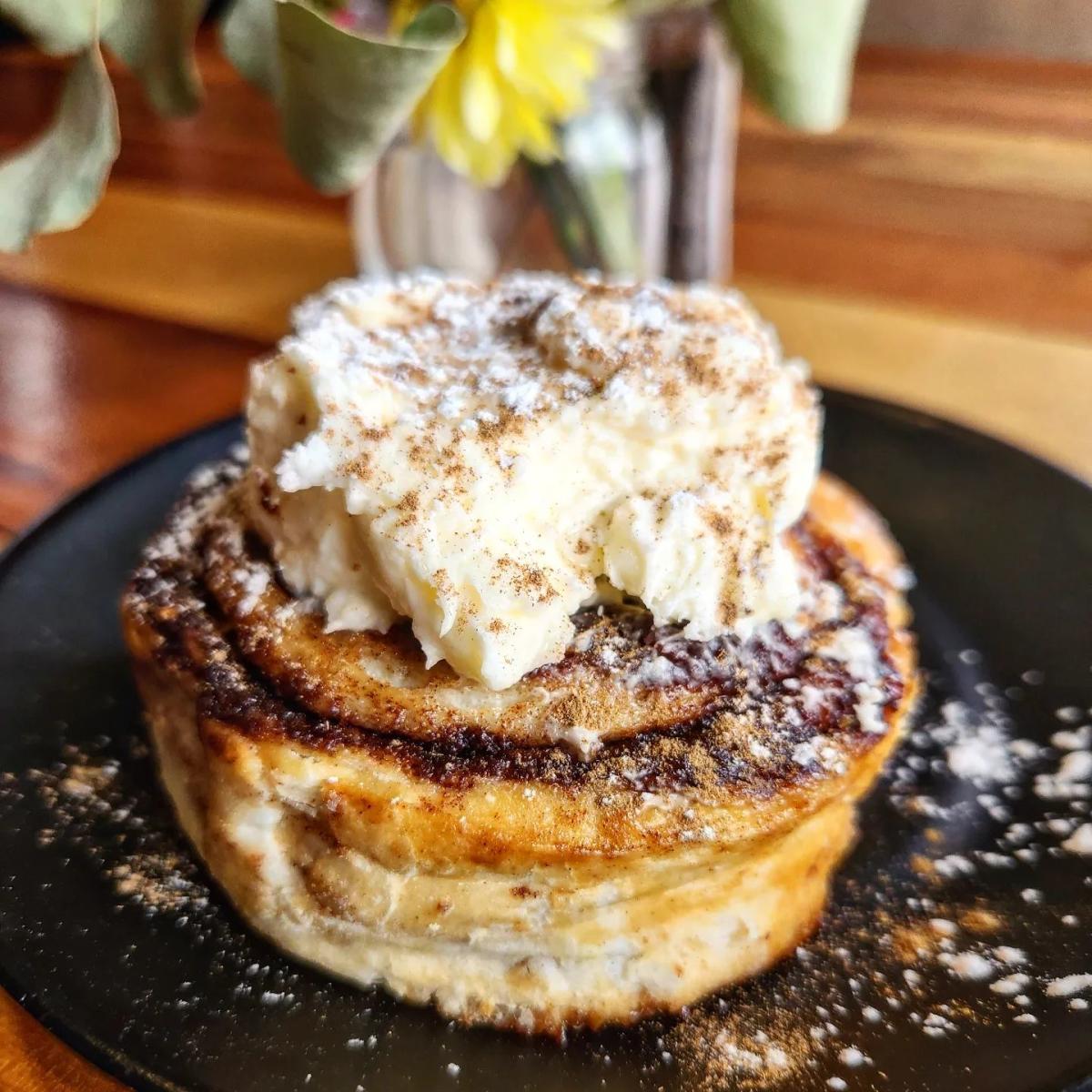 Alreddy Cafe (photo: @sweet_cincy_eats)
In addition to standard Midwestern/American fare, Sharonville is home to a growing collection of cuisine and culture from across the globe: from Uncle Yip's dim sum and Brij Mohan Indian sweets to the interactive Da Han Mongolian BBQ and a taste of Middle Eastern nightlife at Sahara Hookah Lounge.
Other fun things to do in Sharonville, OH
Arcade Legacy is a retro gamer's paradise with around 200 games, from pinball to arcade cabinets and console games.
Originally a silent movie theater 100 years ago, the Sharonville Cultural Arts Center is now an epicenter for the arts in the neighborhood, complete with theater productions for performers and audiences of all ages, an art gallery, and community events.
Trammel Fossil Park is a geological treasure trove of fossils originating from 440 million years ago. Park entry is free and visitors can even collect their own fossils and keep what they find.
Sharonville Convention Center hosts many conferences and conventions of all sorts, drawing fans of horror films, cross-stitch, and psychics along with the more traditional home and garden expos.
RockQuest is a great indoor climbing gym with a multitude of walls and routes.

Whether you're spending a few days in Sharonville or just passing through, this Cincinnati suburb offers charm, adventure and local gems for all ages.