Visit a rainforest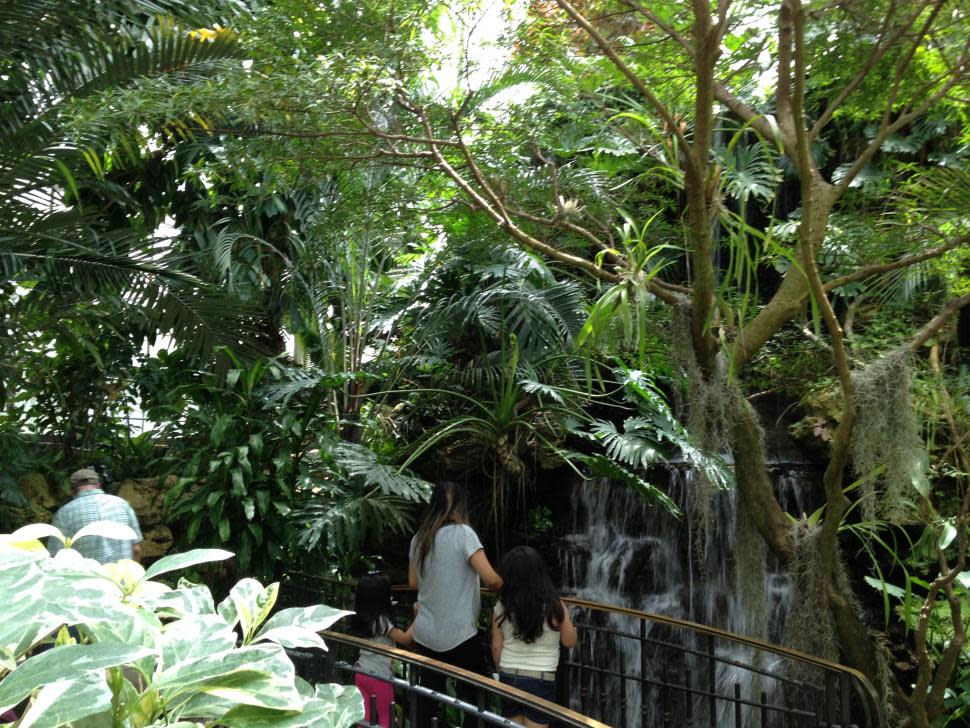 Visit a rainforest at Krohn Conservatory in Eden Park. 
OK, it's not a real one, but it sure 
feels like it! 1501 Eden Park Dr., 
Mt. Adams, cincinnatiparks.com
Ride Carol Ann's Carousel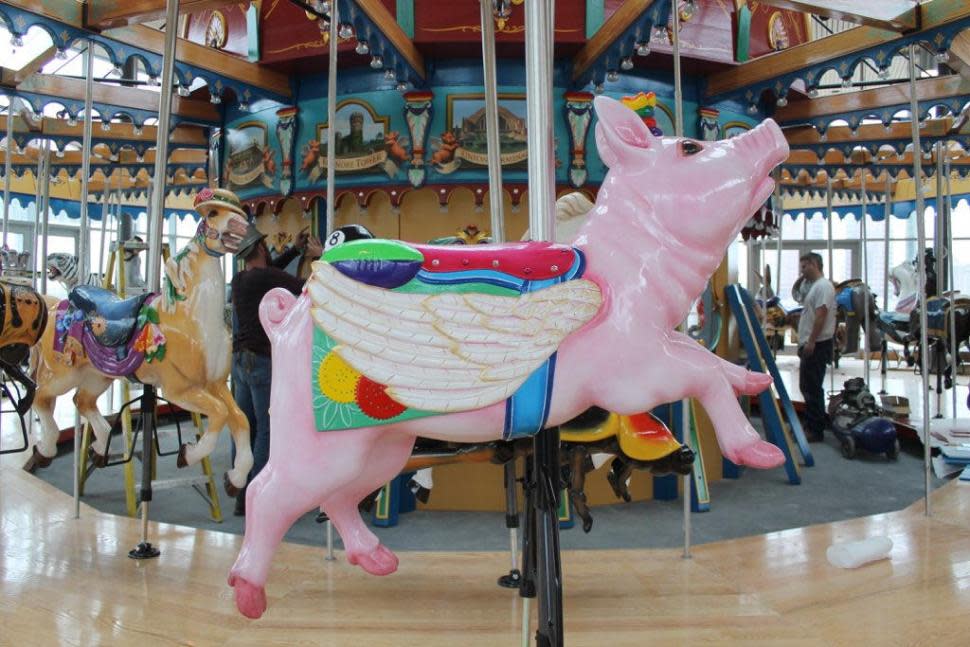 Ride a cicada, a giraffe, a 
flying pig or even a rhinoceros 
on Carol Ann's Carousel in Smale 
Riverfront Park. West Mehring Way, 
mysmaleriverfrontpark.org
Go stargazing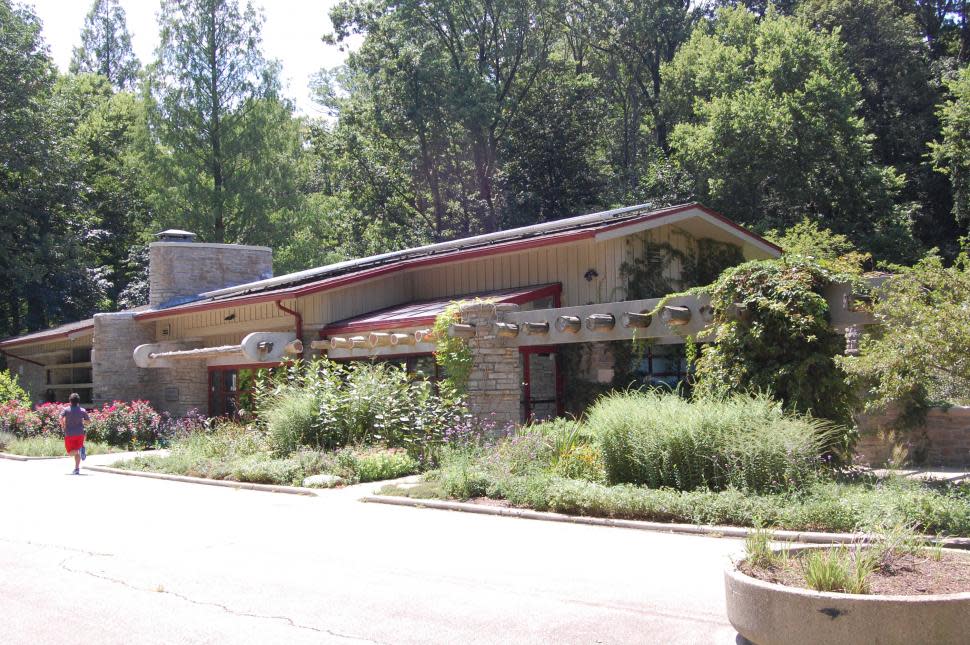 Go stargazing at the intimate 
20-seat Wolff Planetarium in 
Burnett Woods at the Trailside 
Nature Center. 
3251 Brookline 
Ave., Clifton, cincinnatiparks.com
Watch a German puppet show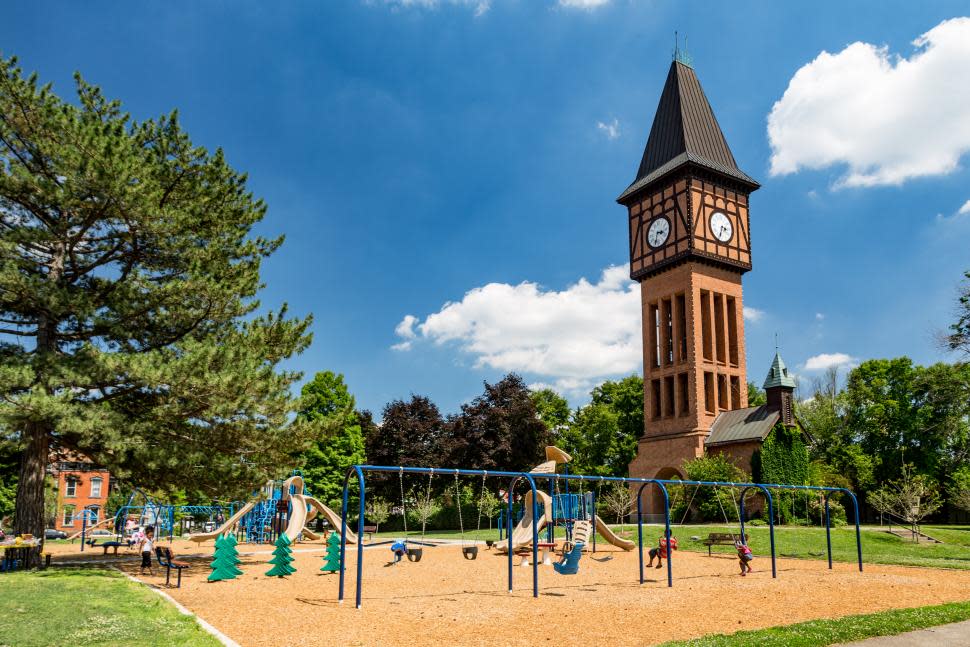 Watch an authentic German 
mechanical puppet show in 
Goebel Park in Covington. The 
production happens every hour, on 
the hour—just keep your eyes on 
the historic Carroll Chimes Clock 
Tower. Also, this park has a unique 
approach to grounds maintenance: 
goats. That's right. A crew of 
female goats grazes spring through 
fall to keep grass and weeds neatly 
trimmed. 501 Philadelphia St., Covington, covingtonky.gov
Play in Summit Park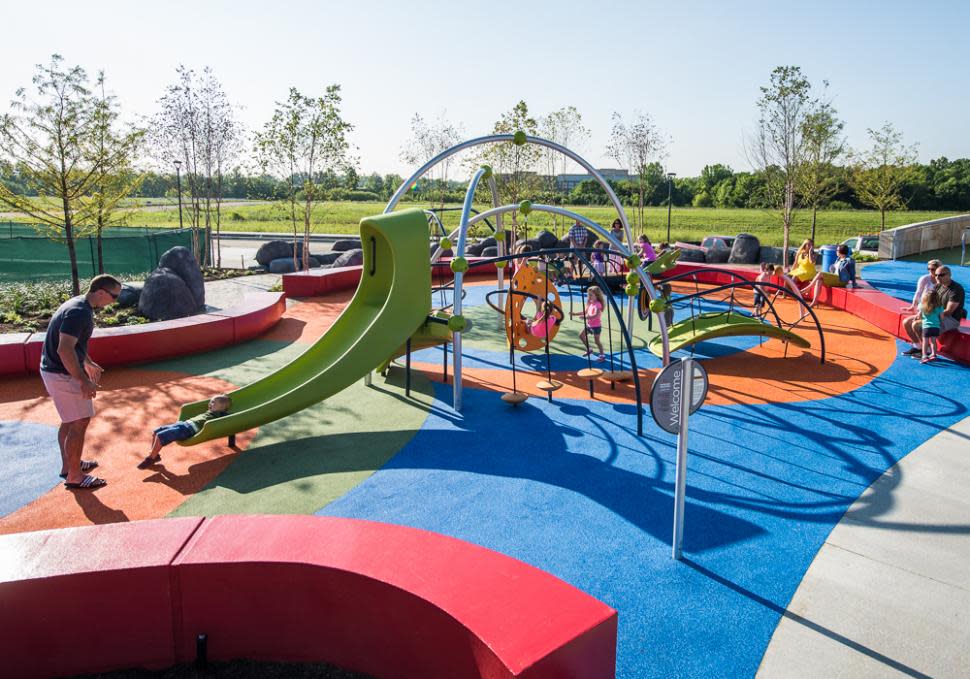 Check out super-creative, 
innovative and huge play 
areas at Summit Park in the city 
of Blue Ash, about 20 minutes 
north of downtown. It's one of the 
newest parks in the region—and a 
current local favorite. This park, 
still in development, has a great 
lawn and concert stage, and is 
home to a farmer's market and a dog 
park. 4335 
Glendale Milford Rd., Blue Ash, 
blueash.com/summitpark