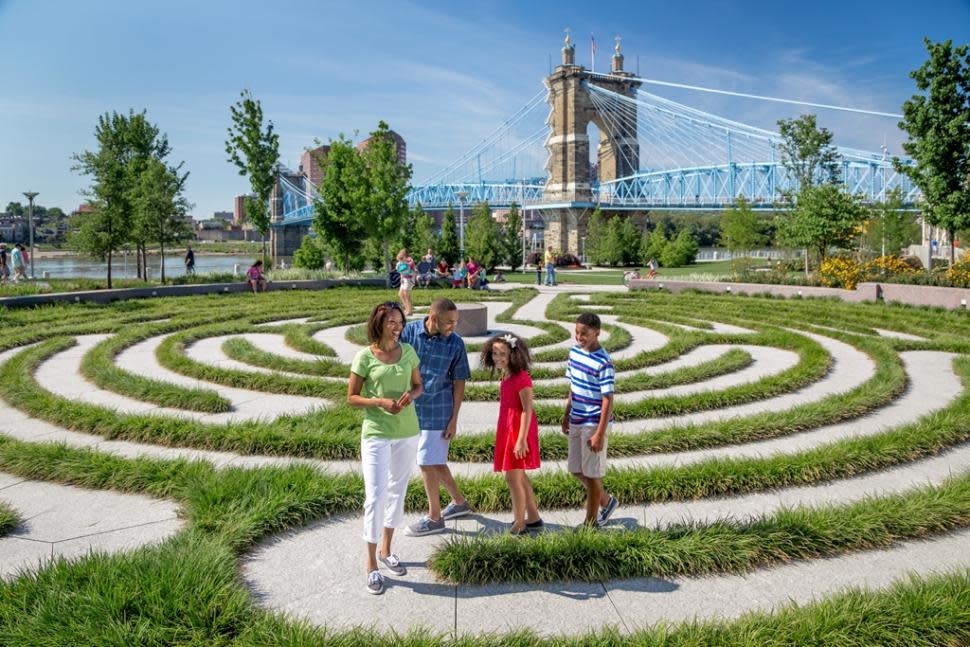 Did you know that Cincinnati was named Best Walking City in Ohio and ranked tenth in the country? Walking Cincinnati is so easy with a variety of walking trails and paths that can even get you from one state to another! Walk this way to explore the views, history and landmarks. Or rent a Red Bike and ride along the riverfront and across the bridges.
Newport, Ky. to Ohio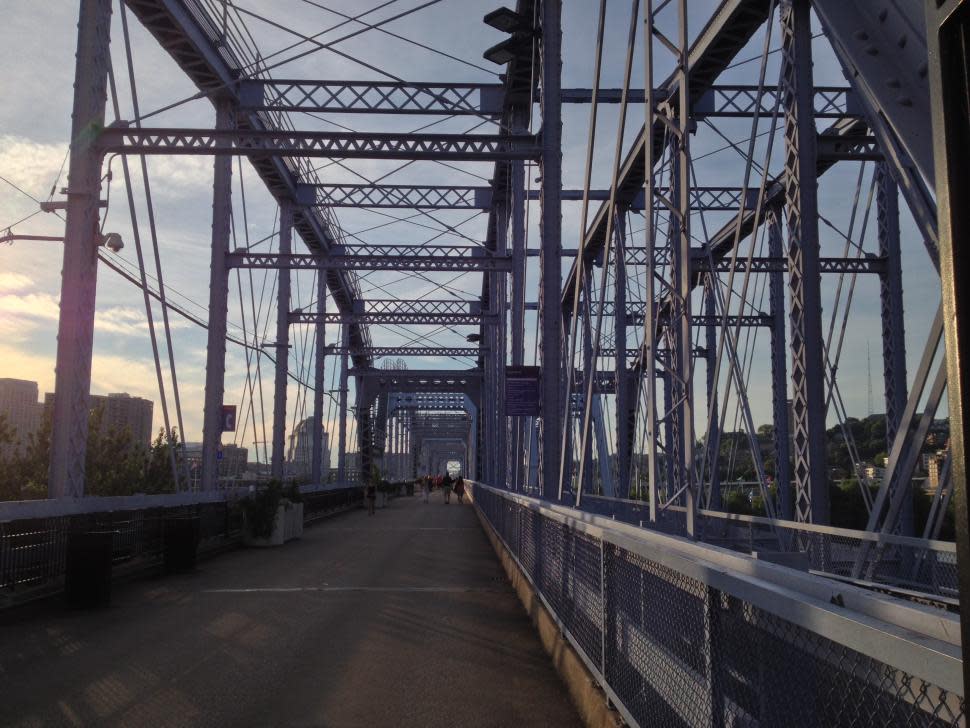 After a visit to Newport Aquarium or to see a movie at Newport on the Levee, it's an easy walk across the Purple People Bridge to picnic and explore Sawyer Point. The Purple People Bridge is the longest connector of its kind in the country that links two states, and it's still just a 10 minute walk from one side to the other! Plus, it is strictly a pedestrian bridge so it's especially safe with little ones in tow. For a slightly different view, take the Taylor Southgate Bridge across which drops you off right by U.S. Bank Arena.
Riverfront walking in Ohio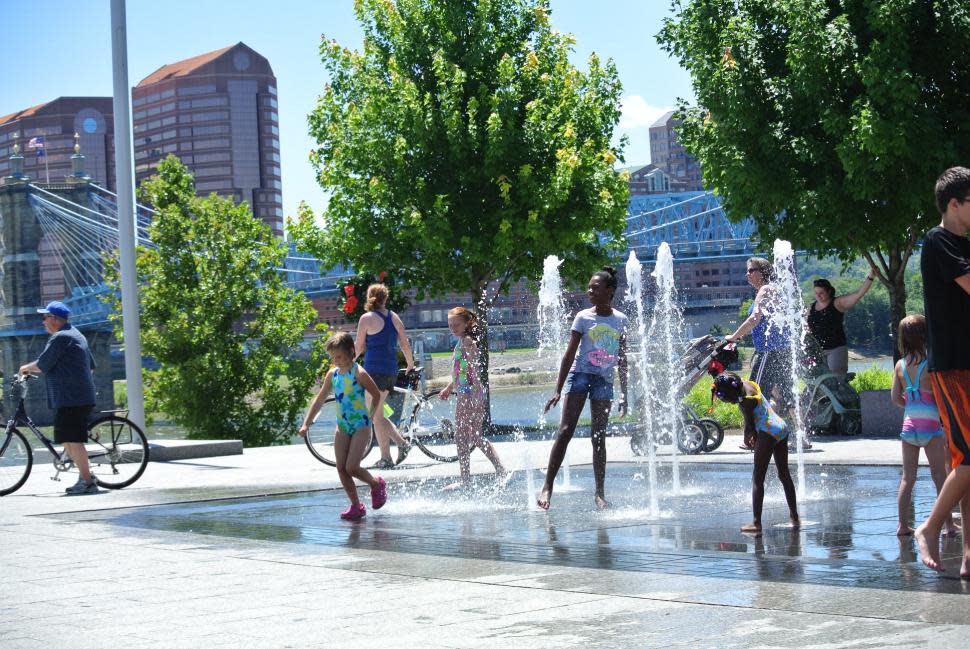 On the Ohio side, stroll through Smale Riverfront Park and let the kids splash around in the fountain to cool off on a hot day or take a break on the porch-style swings overlooking the Ohio River. When you're thirsty or your stomach's growling, head over to one of the many restaurants at The Banks to refuel. For views of the river and bridges try Moerlein Lager House or Yard House.
Crossing into Covington, Ky.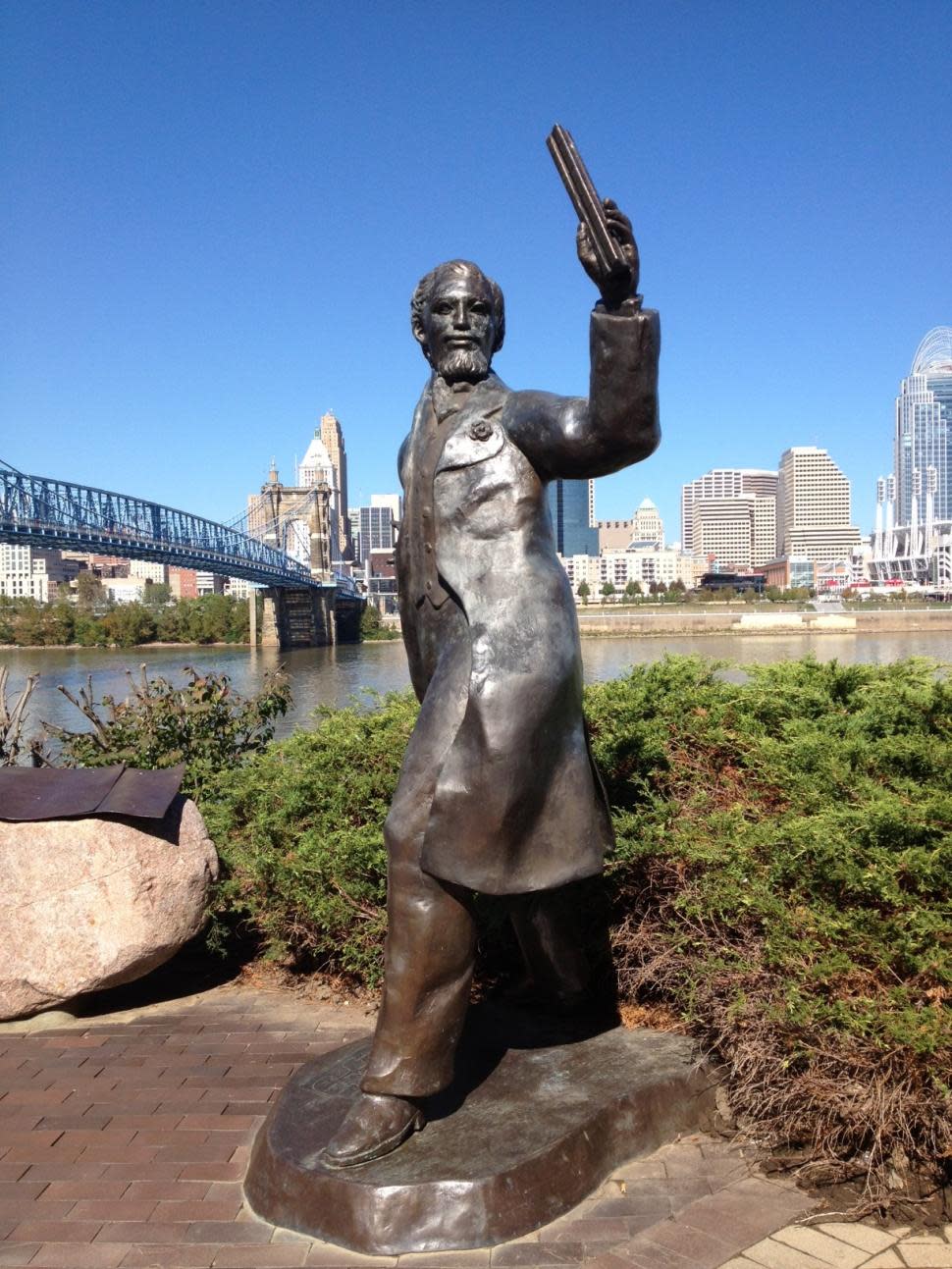 Ready for more exploring? Head south from Smale Riverfront Park across the historic John A. Roebling Suspension Bridge, and you'll land in Covington's Roebling Point neighborhood. From here you can enjoy the Roebling Murals, Northern Kentucky Riverwalk Statue Tour or stop by one the neighborhood's restaurants like Keystone Bar & Grill or Blinkers Tavern. 
Foot-friendly bridges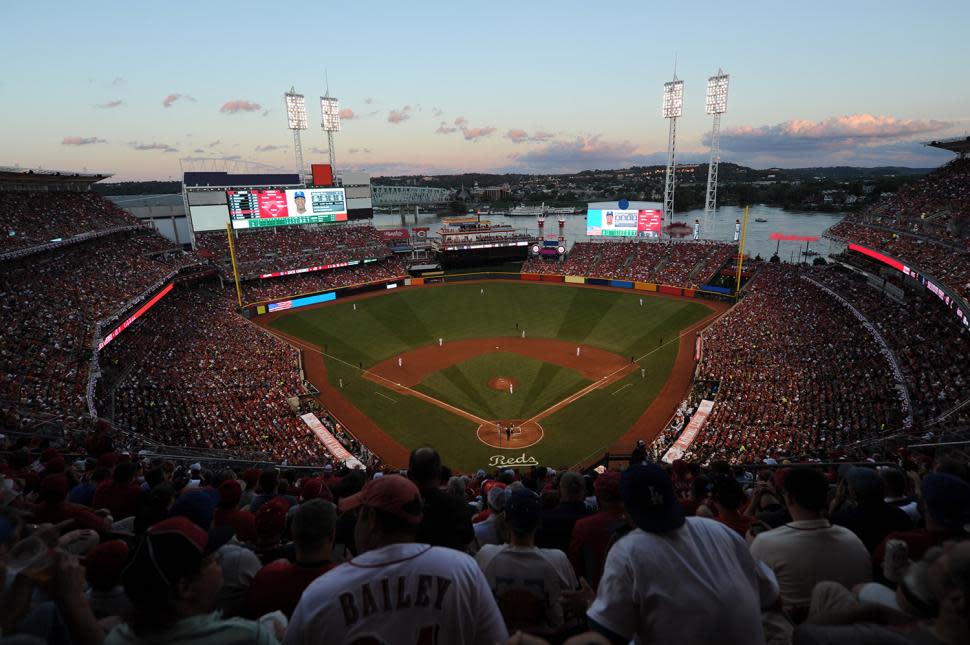 All of the pedestrian-friendly bridges in the region make getting around so easy. Walking a bridge is especially popular for those attending Cincinnati Reds games at Great American Ball Park or Cincinnati Bengals games at Paul Brown Stadium. (Check out these tips for where to park.) It makes getting to the ballpark and stadium a no-brainer 
and
 you get to take in the amazing views of the skyline and river. And if your feet get a bit weary, you can always hop aboard the Southbank Shuttle which costs just $1. (view route map)
Click here for a detailed map of the riverfront area.