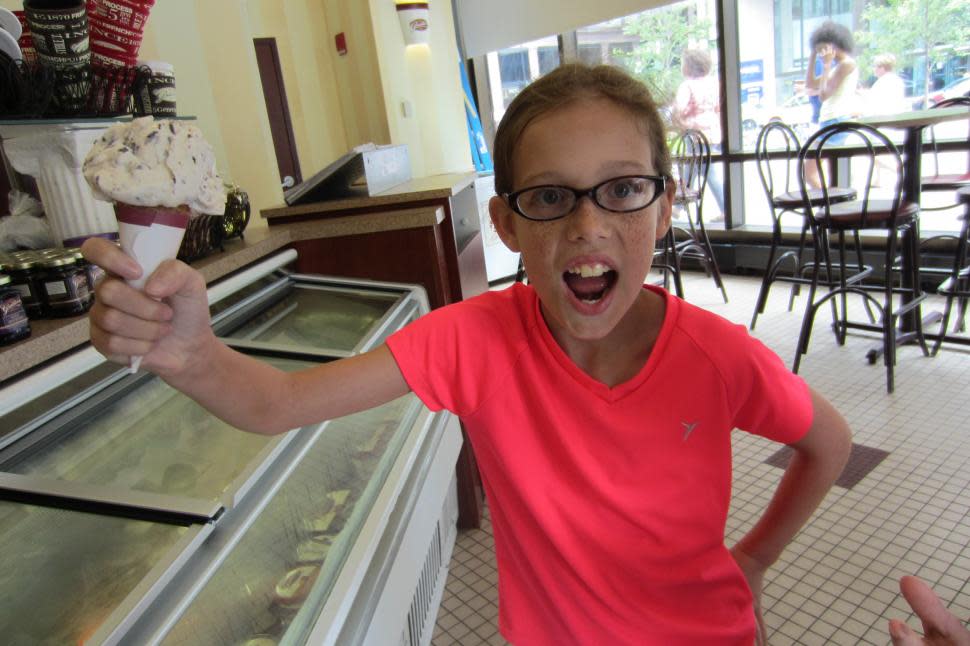 During the hot dog days of summer, one of the best ways to cool off is to grab a frozen treat. While I usually encourage healthy eating in my family, my kids know very well that I am a sucker for frozen desserts in the summertime! It doesn't take much for them to convince me to take them out for ice cream, frozen yogurt, ice balls and the like. Everything in moderation, right? I've put together a list of four fantastic places to grab a cool summer treat so you can find some relief on those hot summer days.
Sweet Tooth Candies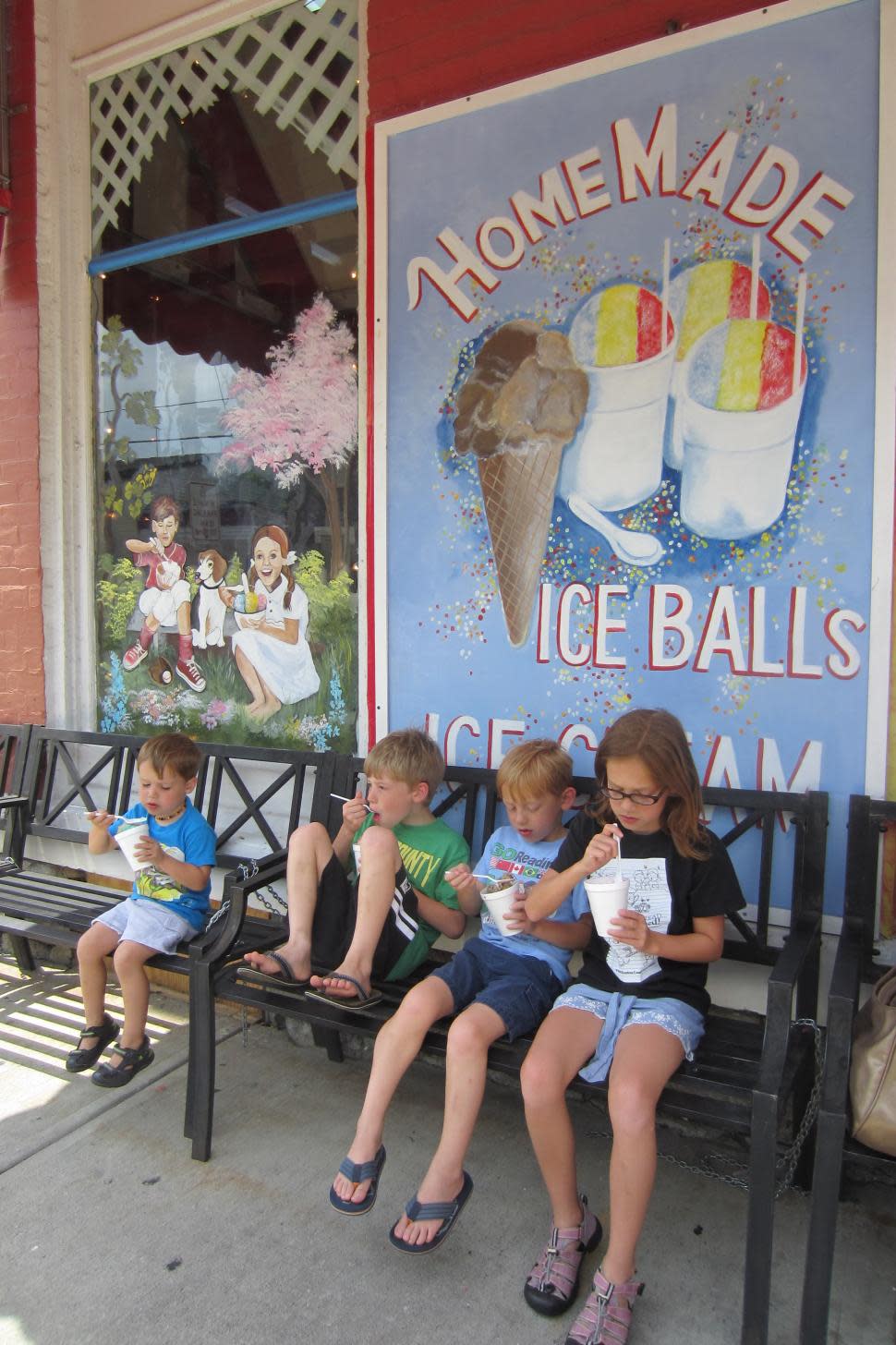 I have loved the ice balls at Sweet Tooth Candies for as long as I can remember. In fact, when I was pregnant with my daughter, Ella, during a very hot summer over a decade ago, I ate a cherry ice ball a few times a week. I blamed it on pregnancy cravings, but really I was just HOT, and they were so good! Now I take my children to Sweet Tooth each summer so they can enjoy them, too. They have a multitude of flavors to choose from – anything from root beer to rainbow (a favorite at my house). But if ice balls aren't your thing, they also offer homemade chocolates and homemade ice cream. You can even opt to have ice cream IN your ice ball! Sweet Tooth is a locally-owned business and takes great pride in its products and uses fine ingredients to make the sweets they sell.
You can find Sweet Tooth Candies at 125 West 11th Street in Newport, Ky. 
Dojo Gelato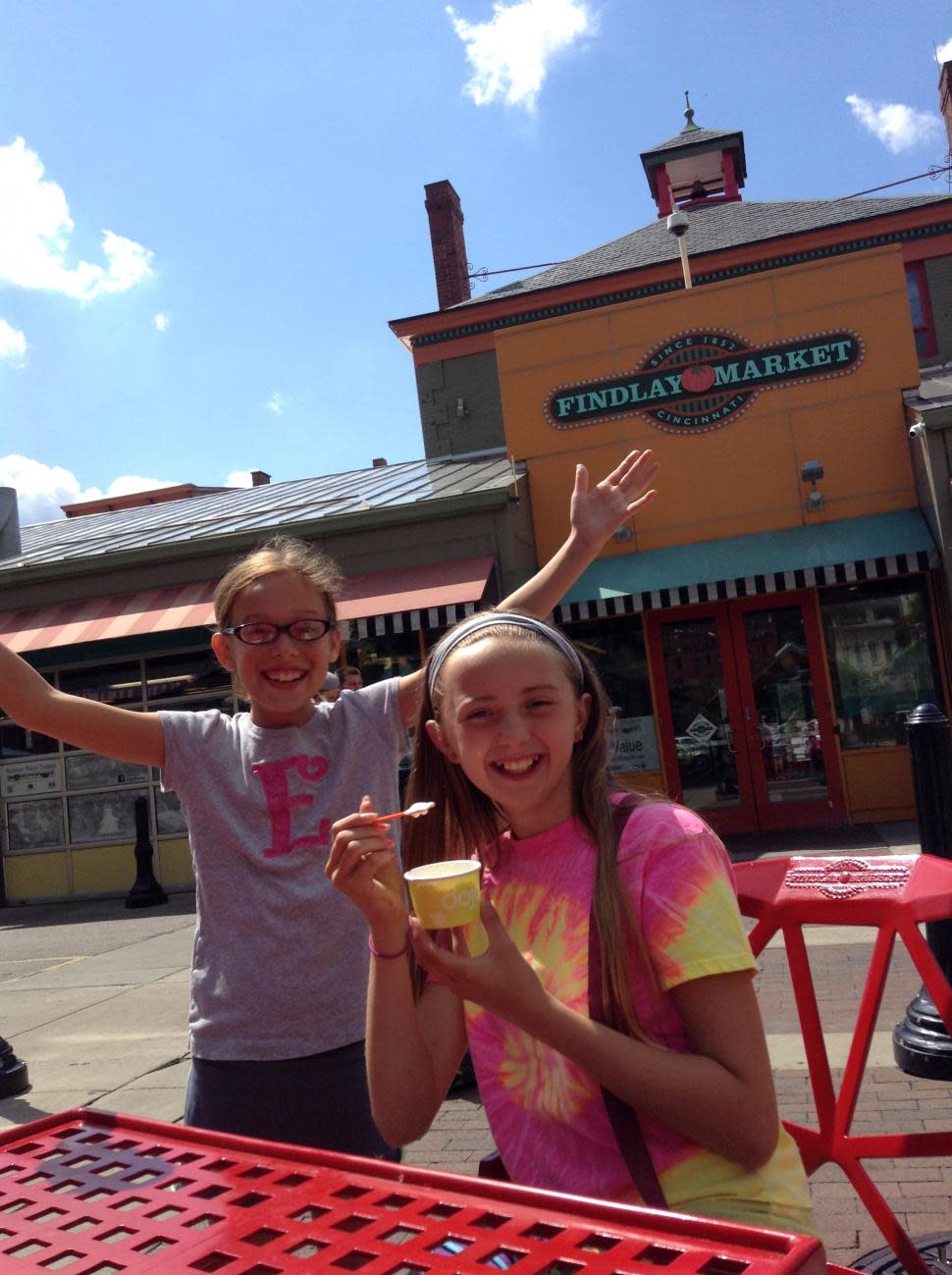 Dojo Gelato is one of our favorite frozen treats because it means a trip to one of our favorite places: Findlay Market. I love to pick up some of Dojo's scrumptious gelato and wander around the market shopping. Wondering what gelato is? It's Italian-style ice cream. At Dojo they use only fresh ingredients – including locally-produced ingredients – to make their unique homemade gelato creations, and the owners have been specially trained to make this culinary delight. When I go to Dojo Gelato I like to get different flavors mixed together like Banana 'n' Bourbon Sorbetto, Sea Salt Caramel and Chocolate. It is AMAZING! You can buy your gelato by the cup or cone, or you can opt for something special like a Brown Cow or a Stiletto. You can also grab a coffee or espresso drink (cold or hot) or take a pint of gelato home for later. My recommendation is to get some to enjoy while you are at Findlay Market and then take some home as well. 
Dojo Gelato ihas two locations: Findlay Market, 137 West Elder Street and 1735 Blue Rock Street in Cincinnati, OH.
The Root Beer Stand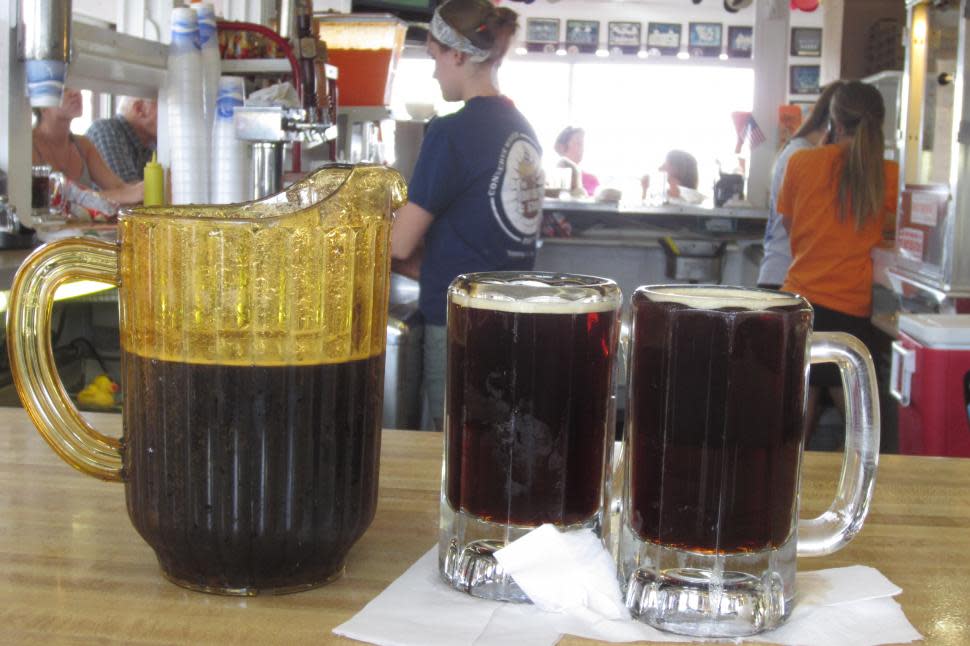 Located in Sharonville, Ohio, the Root Beer Stand is a family-owned, old-school throwback where you can find reasonably-priced hot dogs, sandwiches, and of course...root beer! I should start this piece by admitting that I, myself, am not a fan of root beer, but everyone else in my family loves the stuff, so I'm basing this part on their reviews. My husband and children are big fans of root beer floats, so on the recommendation of friends we headed to the Root Beer Stand for lunch. Everyone in my family LOVED their floats! If you are like me and don't enjoy root beer, you can grab ice cream instead. You can also take the root beer home by the gallon and half gallon so you can make your own floats at home. It was a fun summer-time lunch experience to sit at the picnic tables outside of the stand and enjoy our lunches. Then the kids spent time playing on the playset. What a fun place to grab a frozen treat! 
The Root Beer Stand is located at 11566 Reading Road in Sharonville, Ohio.
Graeter's on Fountain Square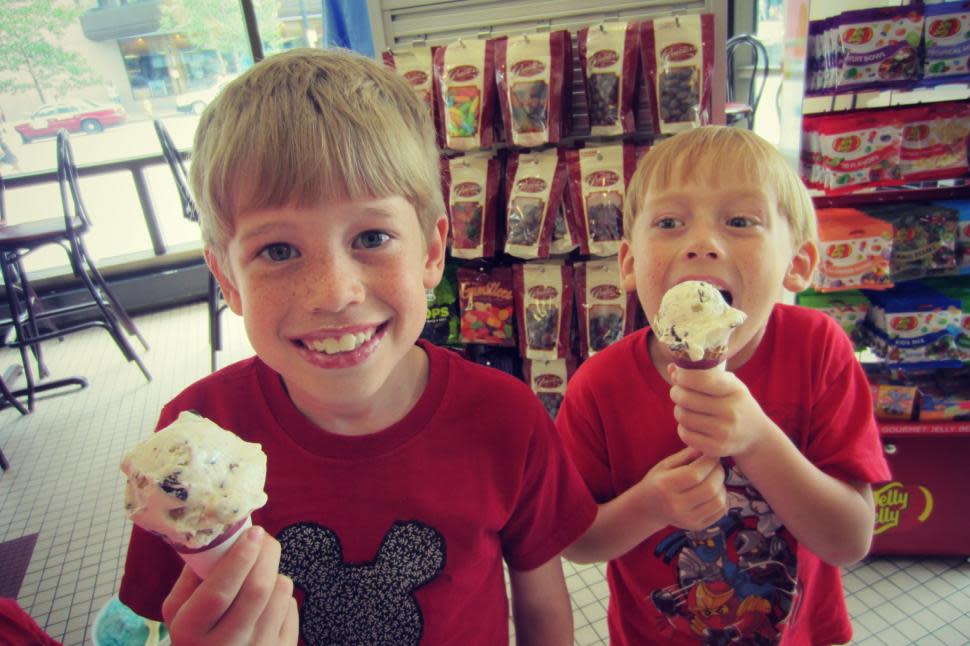 I know there's a long-running debate in Cincinnati about who serves up the best ice cream in town, because we are a region lucky enough to have a multitude of places to choose from. I've long been a Graeter's girl because the strawberry chip is my all-time favorite dessert, it has my heart! No matter who makes your favorite ice cream in town, I think a stop at the Fountain Square Graeter's is a must for everyone. It's a perfect location to grab a frozen treat because you can enjoy it while hanging out at Fountain Square taking in the sights or listening to music if it's a concert night. Or you can grab a cone to go and walk around downtown. In my humble opinion, this is the best location for enjoying ice cream in our area.
Graeter's has locations all over town, so chances are you can find one near you!
Share your favorite Cincinnati and Northern Kentucky spots for frozen desserts on Instagram or Twitter using #SUMMERinCINCY!