Leaders in the events and hospitality industry will discuss the impact of diverse market segments at the 2017 Multicultural Travel and Tourism Forum this Wednesday, an event hosted by the Cincinnati USA Convention & Visitors Bureau's multicultural platform, Vibe Cincinnati.

With the intent to preserve and invest in the diversity of the Cincinnati region, the event will focus on maximizing visitor and convention spending by becoming more inclusive in messaging, marketing and organizational strategies to diverse audiences.

"We, as a hospitality community, are constantly striving to be welcoming to all and more cognizant of the importance of diversity within our industry," said Dan Lincoln, president and CEO of the Cincinnati USA CVB. "This Forum provides the opportunity to have open conversations that enable us to continue to move forward as a community and to lift each other up."


---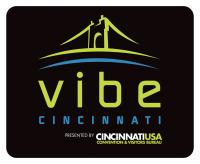 "This forum provides the opportunity to have open conversations that enable us to continue to move forward as a community and to lift each other up."

Dan Lincoln, CEO
Cincinnati USA CVB
---

Sessions at the 2017 Forum will feature the following discussion topics:
Maximizing Multicultural Sales & Marketing
Why Festivals Matter
Global Politics & Hospitality
Local and national experts will lead and participate in panels, also inviting participation from attendees for large group discussions. Panelists represent various hospitality organizations, offices and associations, and will shed light on topics related to the Cincinnati region and on a national and global scale.
The panelists include:
Raquel Dufauchard Baptist, CMP
(Senior Convention Sales Manager | New Orleans CVB)

Apoorva Gandhi
(VP of Multicultural Affairs | Marriott International, Inc.)

Al Rutherford
(Managing Partner | Rutherford Associates)

Tyronne Stoudemire
(Global VP of Diversity and Inclusion | Hyatt Hotels Corporation)

Alfonso Cornejo
(Owner | AC & Consulting Services | Cincy-Cinco Festival)

Bill Donabedian
(President | ESK Presents, LLC | Brandemonium)

Josh Heuser
(Founder | AGAR | UBAHN Festival)

Julian Rodgers
(CEO | JRODG Productions | Cincy Soul)

Andrew Salzbrun
(Managing Partner | AGAR | BLINK)

Tessa Xuan
(Executive Director | Greater Cincinnati Chinese Chamber of Commerce | Asian Food Festival)

John Barker
(President & CEO | Ohio Restaurant Association)

Michael Laatsch
(COO | Cincinnati USA CVB)

Matthew Lee MacLaren, Esq.
(Senior VP of Member Relations | American Hotel & Lodging Association)

Joe Savarise
(Executive Director | Ohio Hotel & Lodging Association)

Aaron Szyf
(Economist | U.S. Travel Association)

Panels will be moderated by Jason Dunn (Cincinnati USA CVB), Randie Adam (Cincinnati USA CVB) and Alicia Reese (Ohio State Representative).

"We are excited to once again host such a well-versed and impactful group at this year's Forum. Their voices will be a reminder to our community to embrace the importance of diversity in Cincinnati, both from a hospitality industry standpoint and in terms of sustaining our region's rich culture," said Jason Dunn, Vice President of Multicultural and Community Development for the CVB.

The 2017 Multicultural Travel & Tourism Forum will be held at the Westin Cincinnati on Wednesday, July 26 from 9 a.m. to 2 p.m.
 
---
About the Cincinnati USA Convention & Visitors Bureau
The Cincinnati USA Convention & Visitors Bureau is an aggressive sales, marketing and service organization whose primary responsibility is to positively impact Hamilton County's and the City of Cincinnati's economy through convention, trade show and visitor expenditures. The travel and tourism industry traditionally has been a $4.4 billion industry in Cincinnati USA, employing 74,000 people in a variety of fields and bringing 24.1 million visitors to the region annually. Visit www.cincyusa.com for more.
---
About Vibe Cincinnati
Vibe Cincinnati is the Cincinnati USA Convention & Visitors Bureau's platform for the region to amplify the voice of our region's culture and to showcase our robust collection of multicultural experiences. Through art, entertainment, and immersive experiences, Vibe Cincinnati aims to create a welcoming and inclusive environment to diverse audiences, engaging our city's core and our region's visitors. Visit www.cincyusa.com/vibe for more.