Although pickleball has been around since 1965, this fun-for-all-ages sport has recently exploded in popularity all over the country. According to Cincinnati Pickleball Club, there are over 60 places to play pickleball in the Cincy Region. We've rounded up our top five places to play pickleball for visitors plus other indoor and outdoor courts in Cincy. Check these out next time you're visiting Cincinnati and looking for a fun way to break a sweat.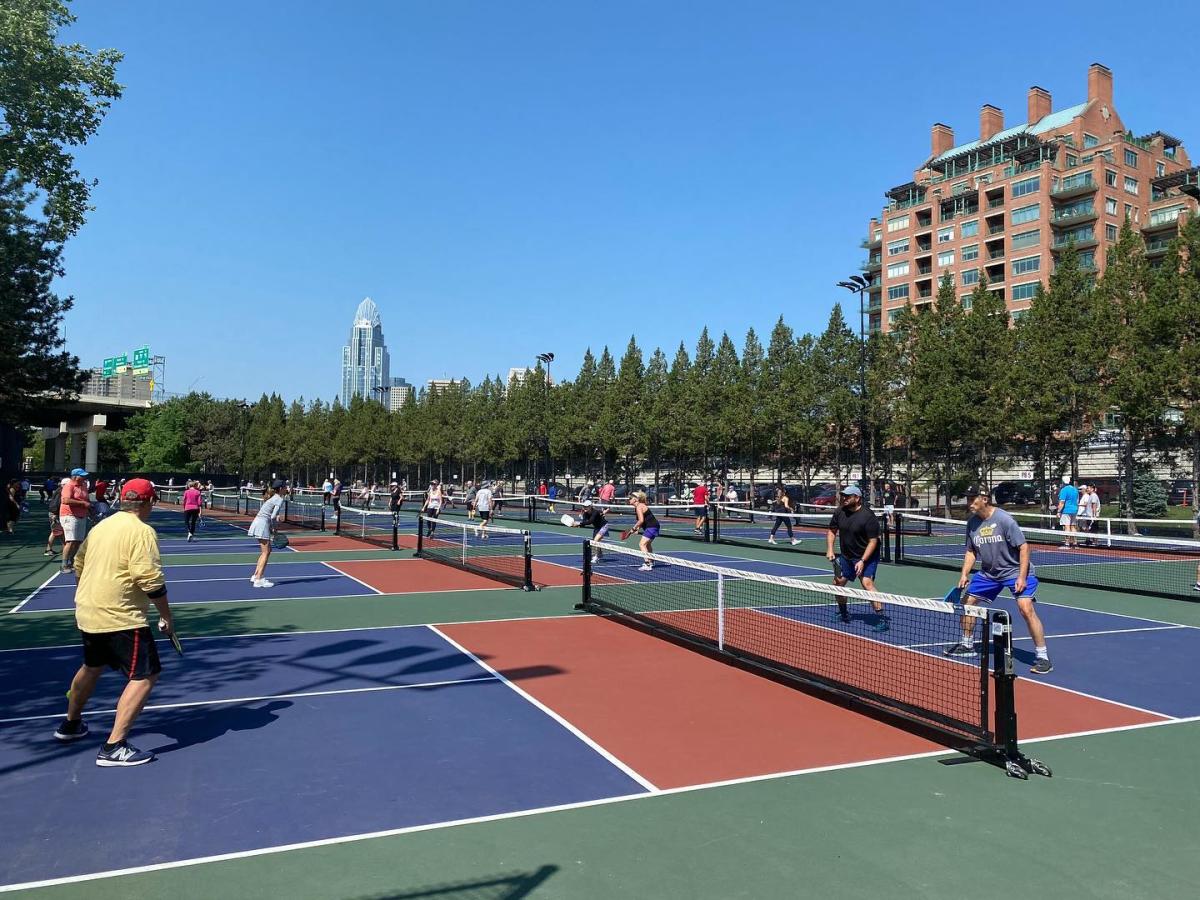 Sawyer Point Pickleball Courts (Photo: @ssg_franklin_comcam_recruiter)
Top 5 pickleball courts in Cincinnati
Note: equipment is not included, so be sure and grab your own paddles and ball ahead of time. 
#1 Sawyer Point Courts: 24 courts, including 18 dedicated pickleball courts.
Why we love it: Enjoy open pay in downtown Cincinnati! These courts are always open and free and they are equipped with LED lighting for nighttime play. Grab drinks and a bite in The Banks after the game!
#2 ACES Pickleball + Kitchen - Cincy's pickleball complex plus food and drink! There are 11 pro-level, cushion-based pickleball courts, seasonal tournaments, and lessons.
Why we love it - One-stop shop in North Cincy to play pickleball and enjoy great food, craft beer, and cocktails. 
#3 Mt. Echo Park - Free, shared tennis/pickleball courts in one of Cincy's best parks 
Why we love it: After an outdoor game of pickleball, check out the gorgeous views of downtown Cincinnati, the Ohio River, and northern Kentucky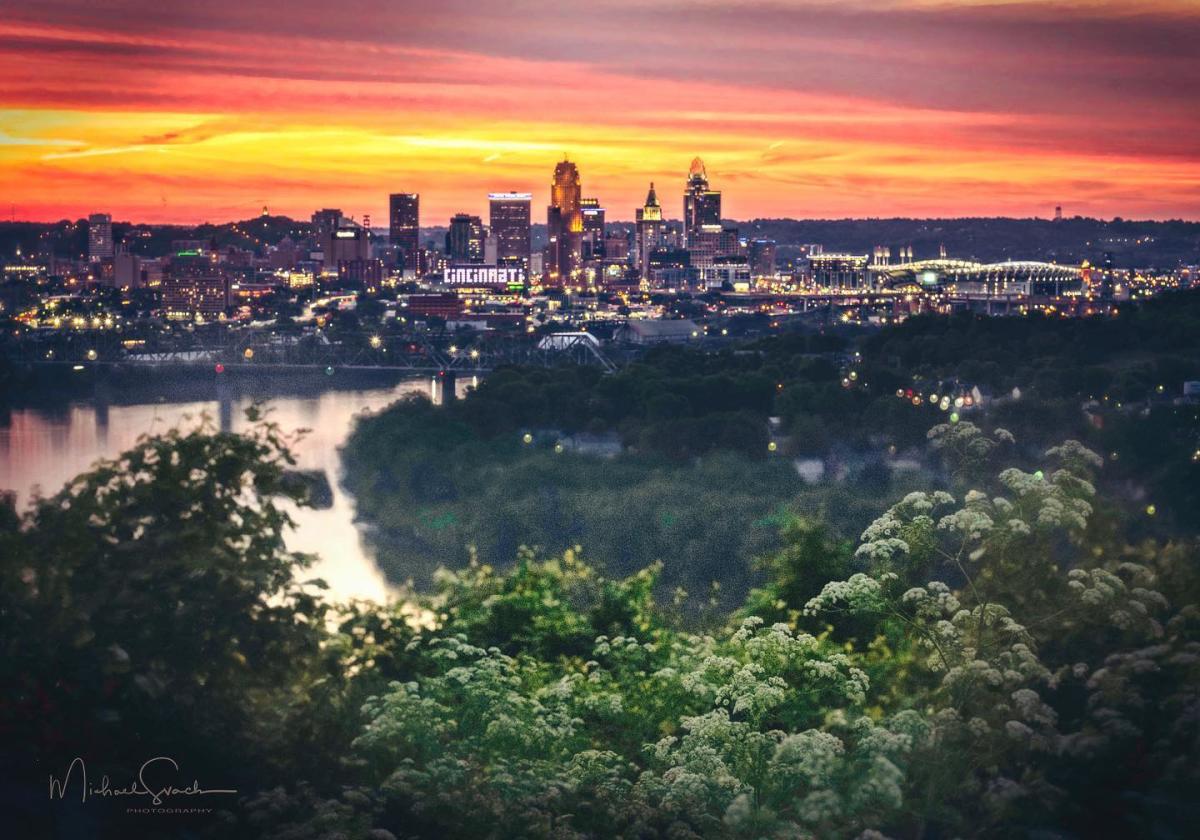 View from Mt. Echo Park (Photo: @msvachphotography)
#4 East Hyde Park: Free, shared tennis/pickleball outdoor courts 
Why we love it: Spend the day exploring the historic neighborhood of Hyde Park and before or after a game of pickleball at East Hyde Park. Shop, eat, and relax in Hyde Park Square. This neighborhood has over 100 local shops and restaurants 
Other fun things to do in Hyde Park
#5 Woodford Park/ Lang Park: Dedicated outdoor courts in North Cincy
Why we love it: Cincinnati's first dedicated pickleball facility. Open play seven days a week.
Other indoor and outdoor pickleball courts in Cincy 
Indoor courts
Bond Hill Rec Center
Bush Recreation Center
Clifton Recreation Center
College Hill Recreation center
Hartwell Recreation center
Lincoln recreation center
Mt Washington Rec center
Pleasant ridge Rec center
Price Hill Rec center
Saylor Park Rec center
Outdoor courts:
Bicentennial Park
East Hyde Park
Winton Commons
Lunken Courts
Pleasant Ridge Courts
College Hill Courts
Oskamp Courts
New pickleball courts coming soon to Cincy Region 
The Pickle Lodge - Ultimate indoor pickleball experience! 
Why we love it
All courts are dedicated and indoors. Plus there will be a bar and restaurant on site 
Pickleball Ranch - 6 pickleball courts plus a rooftop bar
Why we love it
Pickleball plus craft beer next door to Florence Y'alls stadium–what's not to love? Opening Spring 2024