Chili is a way of life in the Cincinnati region. We all have your favorite "way" to eat this regional dish. It's a must-try. Here's our guide on all things Cincinnati chili.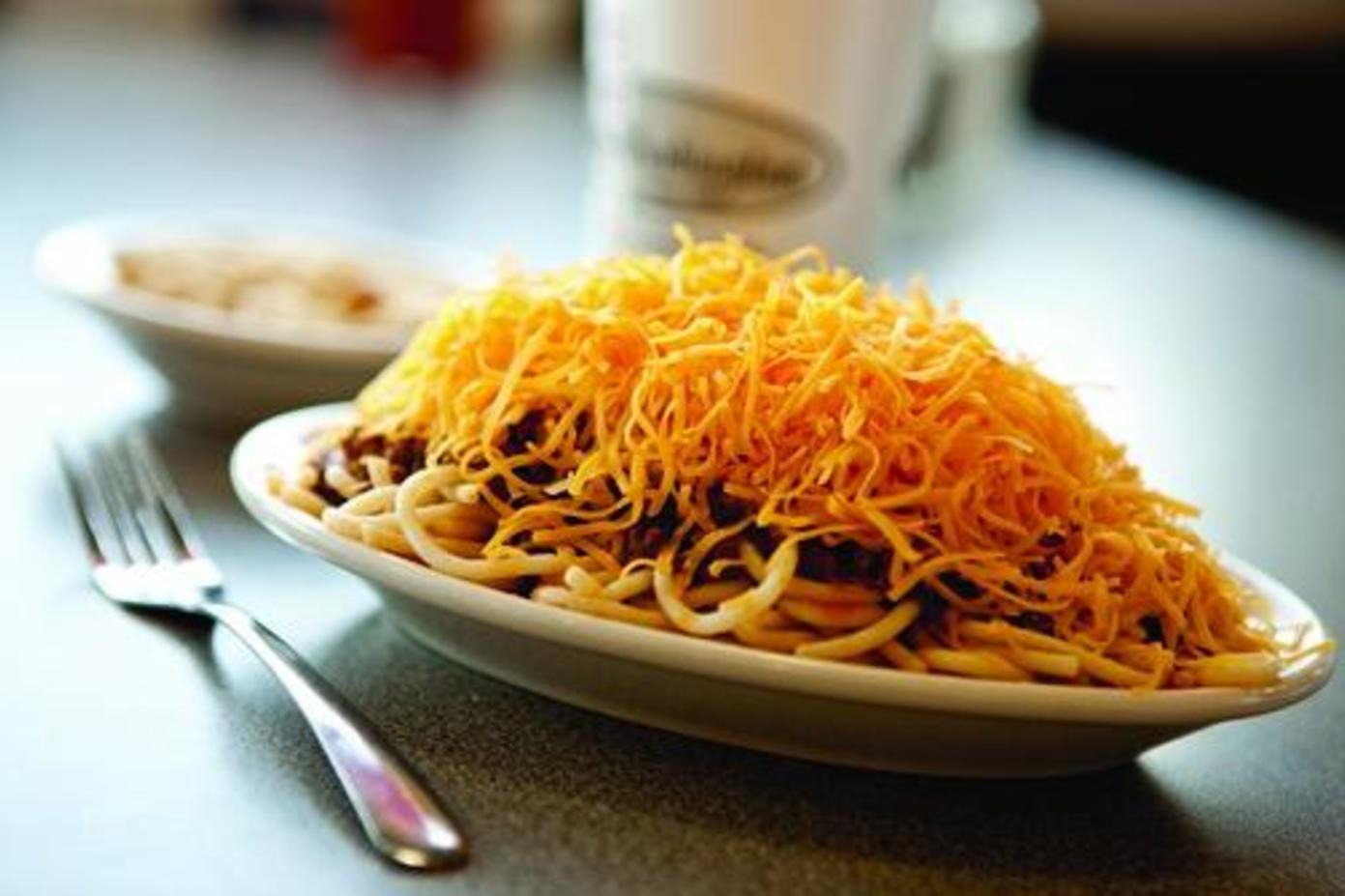 In the Cincinnati region, chili is done differently. In place of chunks of meat and sizeable beans, you'll get savory soupiness and creative accoutrements like spaghetti, hot dogs and mustard. In place of an overtly tomato-y base, you'll taste hints of cinnamon, cloves, allspice and maybe even chocolate. Looking for the best Cincinnati chili in town? Pick your place: the classic and ubiquitous Skyline Chili, its rival chain Gold Star Chili, or maybe a mom-and-pop version like Price Hill Chili, Blue Ash Chili, Camp Washington Chili or Dixie Chili. Grab your fork; it's chili time.
How to Eat It
Heaped with cheese.
With a fork, not a spoon. (And cut the pasta like a casserole. Don't twirl it around your fork!)
With hot sauce.
Poured over spaghetti, hot dog, fries, potato or burrito.
With a side of oyster crackers.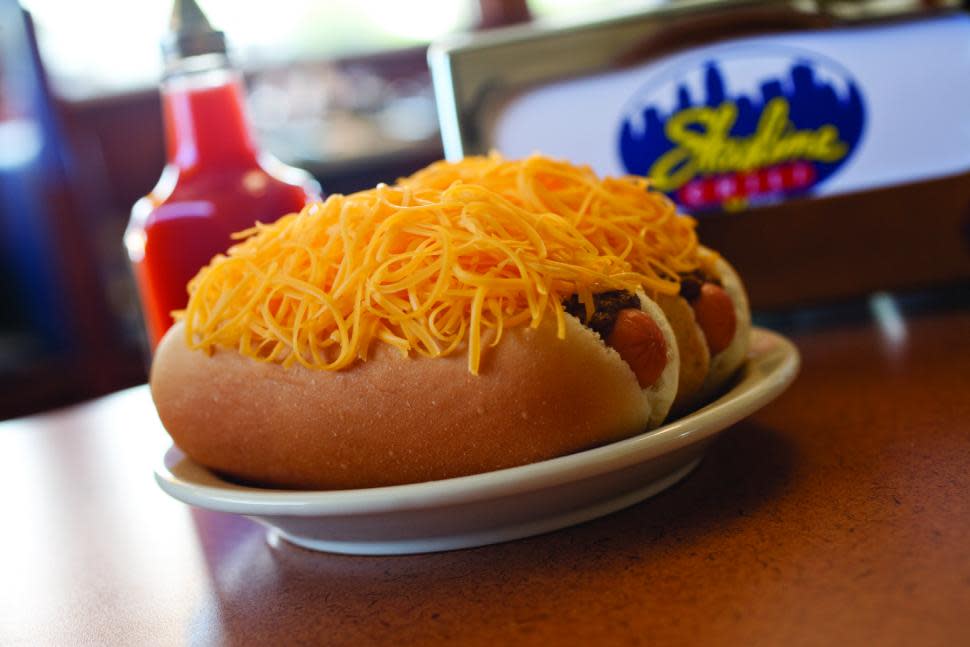 Chili Terms 101
2-Way
Chili + spaghetti (also called chili spaghetti)
3-Way
Chili + spaghetti + cheese
4-Way
Chili + spaghetti + cheese + onions or beans
5-Way
Chili + spaghetti + cheese + onions + beans
Vegetarian 3-Way
Spaghetti + black beans + rice + cheese
Cheese Coney
Small steamed bun topped with a hot dog, mustard, chili, onions and cheese
Coney
Cheese coney minus the cheese
Chili Cheese Fries
French fries with chili and cheese
Chili Sandwich
Small steamed bun with chili, mustard and onions
Oyster Bombs
Adding a dab of hot sauce to an oyster cracker

Written by Elizabeth Miller Wood