Carmen Gaines
Empowering women by creating a sense of community
Cincinnati is home to some amazing and impressive women.
From World Cup champion Rose Lavelle and the late Marian Spencer to the all-female Hamilton County Board of Commissioners, women in Cincinnati are known to make big things happen.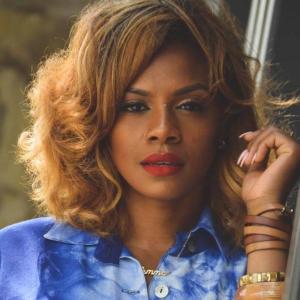 For Carmen Gaines, a Cincinnati native, it was meeting such strong and successful women that propelled her to become one in the same. Today, as owner of the Women's Liberation Workshop, Carmen is creating a space for women to feel empowered to achieve greatness.

As a student at Aiken High School in College Hill, Carmen met Belinda Tubbs-Wallace, a woman who soon became Carmen's mentor and is now principal at Rockdale Elementary School. Wallace met regularly with Carmen and other tenth grade girls and introduced them to opportunities beyond their neighborhood and beyond their high school.

"She would take my small group of friends and I to visit her sorority sisters and other friends who were doing amazing things in their communities," Carmen said. "I was highly impressed and knew that these were things I wanted to do for myself in terms of seeing women who were educated and creating their own lanes of success. I knew right then and there that I was attracted to that idea."

With that inspiration, Carmen became the first person in her family to attend and graduate from college, earning a degree in Early Childhood Education from Cincinnati State. Carmen began an in-home daycare center aimed toward single moms, providing a place for safe and affordable childcare. Shortly thereafter, she went back to school at the University of Cincinnati and earned a degree in Women's Studies.

As she considered her next career steps, Carmen was introduced to Kimberlé Williams Crenshaw's intersectionality theory, which addresses the oppression that women face between racism, classism and sexism.

"I started to realize that for many of the women I was serving in my childcare center, those were some of the hindering effects that they were facing, which is why they were constantly in adverse positions or roles," Carmen said. "From there, I really focused on that theory and on finding ways to create change."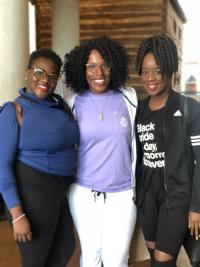 Carmen's path of empowerment continued as she accepted a role at Woodward High School and established a leadership program for girls preparing for college. Like Belinda Tubbs-Wallace had done with her, Carmen took the girls on college visits and introduced them to potential career paths via work studies, job shadows, internships and more. Through her mentorship and guidance, she helped them along their personal journeys.

"I knew I had to be that light for those girls," Carmen said. "It came around full circle to where I found myself being what Ms. Wallace was to me."

In the meantime, Carmen was on a journey of her own as she joined weight loss and fitness groups to improve her personal health. The accountability and community that came with such groups helped her become the best version of herself.

Through her contacts and circles and her interactions with the high school students she was serving, Carmen noticed a common thread – the need for community. From that realization, the idea of the Women's Liberation Workshop was born.

"For the Women's Liberation Workshop, I didn't want to have a traditional women's conference or empowerment conference. I wanted to do it in a more impactful way," Carmen said. "My initial idea was to have a space where woman can be free, where we can connect and grow."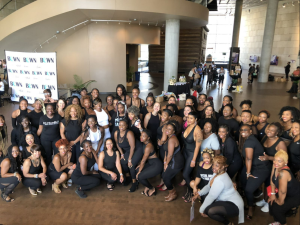 In its inaugural year in 2017, the Women's Liberation Workshop was a gathering of 30 of Carmen's closest friends. In the two years since, it's grown into a community-wide event with major corporate sponsorships including Kroger, Athleta, GNC, Diageo Brands and more. The event is hosted in conjunction with the Cincinnati Music Festival, the largest annual tourism driver in the Cincinnati region.

The Women's Liberation Workshop is an interactive experience that features a choreographed dance session focused on femininity, an R&B yoga session aimed toward spiritual and physical wellness and a financial freedom session to educate women on managing their money. Additionally, the Women's Liberation Workshop will include a marketplace to showcase female entrepreneurs. Attendees are encourage to wear all black athleisure to create a form of solidarity and a lack of comparison.

"The overall goal is for women to connect, to exchange information, to share their stories, to grow financially and to lean in and use one another to get where we need to go," Carmen said. "We needed to add in an accountability piece. We can always plant the seed and plant the idea, but who's going to hold us accountable for getting those things done?"

Click here for more information on the Women's Liberation Workshop.