LGBTQ+ Meetings and Events
Fostering a community of belonging
Everyone's welcome in Cincy. With a diverse community made up of friendly residents, Cincy is fostering an environment where everyone feels included. Looking for a stage where all voices can be heard?  Cincy is your next meeting place for your LGBTQ+ event.  
Entertainment & Events:
We plan on keeping you entertained in Cincinnati. Check out some of our LGBT entertainment and events below. For even more, check out the EVENTS page.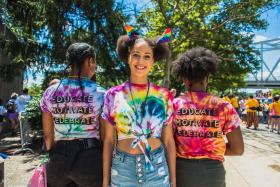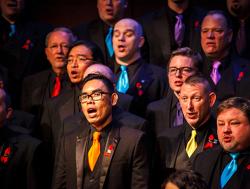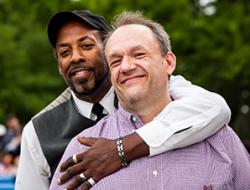 LGBTQ+ Community Protection:
 Cincinnati resident, JIM OBERGEFELL, made history in his fight to have his marriage recognized after his husband's death. Here is what Jim Obergefell has to say about Cincinnati.

Cincinnati was the first city outside of Washington D.C. to ban conversion therapy.

Cincinnati prohibits discrimination on the basis of sexual orientation and gender identity in areas of employment, housing, and public accommodations.

Cincinnati's domestic partner registry was unanimously accepted by city council in 2014.

Cincinnati received a perfect score on the HRC Municipal Equality Index.

Many Cincinnati-based companies also received perfect scores on HRC's Corporate Equality Index, including Frost Brown Todd, Huntington Bank, Procter & Gamble, and GE.

Chris Cicchinelli, CEO & owner of Pure Romance, and his wife, Jessica Cicchinelli, have created Living with Change: The LC Foundation named after their transgender daughter, LC.

Cincinnati Police Department adds LGBT Liaison

Jackie Taggart-Boyd, CTA, CFMP

Community Development/Leisure Sales Manager
Markets: Leisure