Cincinnati Moon Festival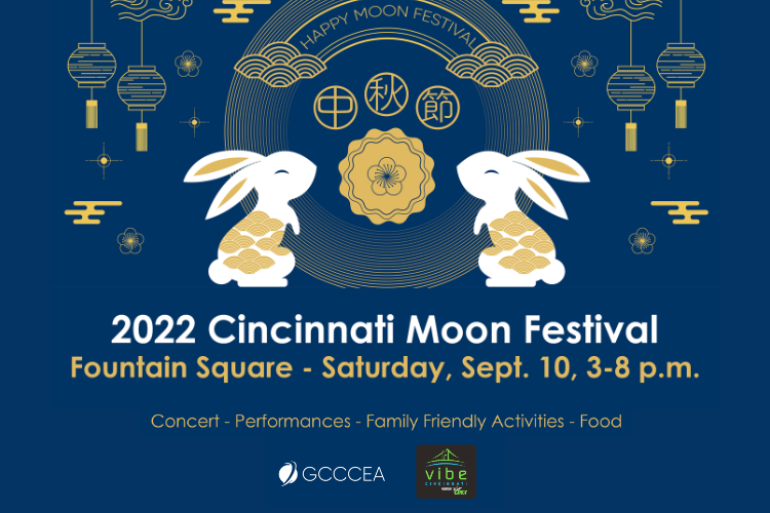 One of the largest celebrations of Chinese culture in the Cincy region, the Cincinnati Moon Festival is held annually at Fountain Square. This cultural holiday, second only to the Chinese New Year, is celebrated with various performances, food samples, cultural displays and immersive experiences.
The Cincinnati Moon Festival is the result of a partnership between Visit Cincy and the Greater Cincinnati Chinese Cultural Exchange Association (GCCCEA).
New in 2022, Asian American rapper and storyteller Jason Chu headlined the festival. Chu is a 2022 Artists at Work Fellow at the Japanese American National Museum. His work has been presented on the National Mall in Washington DC and curated by the Los Angeles Department of Cultural Affairs and in the Chinese American Museum. His music has been heard on Warrior (HBO Max), Tetris Beat (Apple Arcade), Snowpiercer (TNT), and Wu Assassins (Netflix).