Cincinnati Moon Festival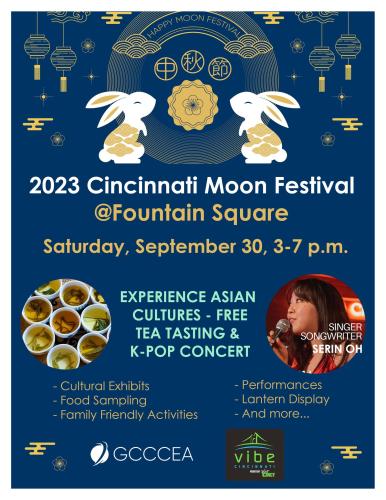 One of the largest celebrations of Asian culture in the Cincy region, the Cincinnati Moon Festival is held annually at Fountain Square. This cultural holiday, second only to the Chinese New Year, is celebrated with various performances, food samples, cultural displays and immersive experiences.
The Cincinnati Moon Festival is the result of a partnership between Visit Cincy and the Greater Cincinnati Chinese Cultural Exchange Association (GCCCEA).
This year's event features a free tea tasting party, an opportunity to experience the rich tea cultures in a few Asian countries as well as K-pop performances and many family friendly activities