Looking for ways to save on your family trip to the Cincy Region? We're sharing our secrets on how to score the best deals for Cincinnati and Northern Kentucky's top kid-friendly attractions, cheap eats in Cincinnati, plus bonus tips for getting the most out of your visit. 
Money-saving tips for family-friendly attractions in Cincinnati
Coney Island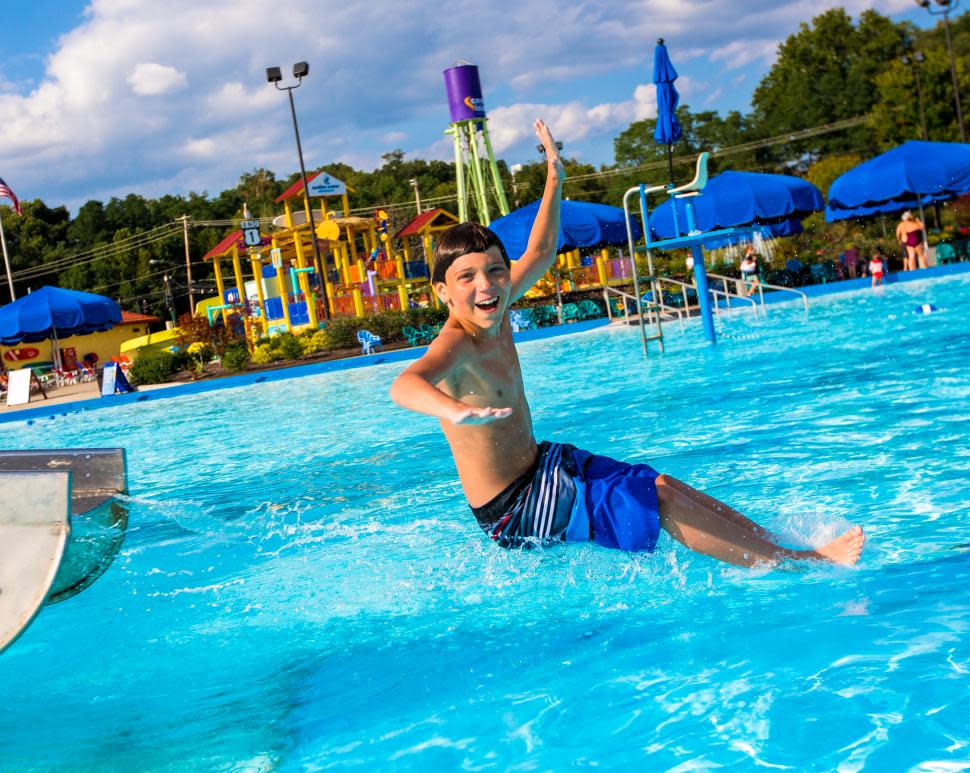 Splash in the summer sun and make memories all summer long at Coney Island. From a pool obstacle course to waterslides, Coney Island is a family favorite attraction in the Cincy Region. Fun fact: did you know Coney Island boasts the biggest recirculating pool in the WORLD?
Super saver tip: Go after 4 p.m. to save up to 40 percent off regular admission. 
Cincinnati Museum Center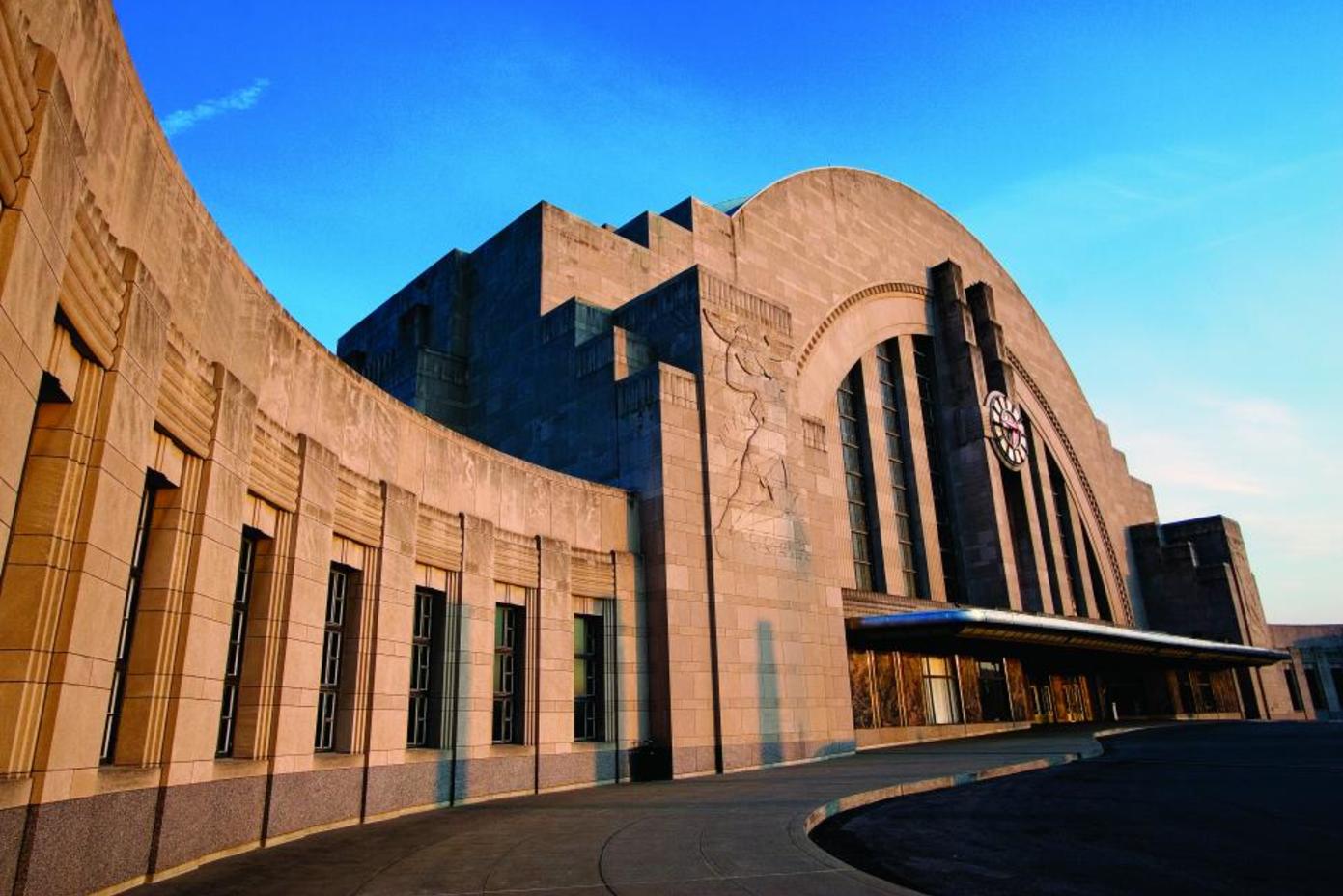 The Cincinnati Museum Center Union Terminal is one of the best examples of Art Deco architecture in the world and is home to the Cincinnati History Center, The Children's Museum, the Museum of National History & Science, and OMNIMAX theater. 
Super saver tip: You can skip museum admission fees and take a 50-minute free Rotunda Tour on Saturdays and Sundays to learn more about the terminal construction, architecture, and artwork. Hear details about the world-famous mosaic tile murals, see newly restored artwork in historic dining rooms, and grab a scoop of Graeters Ice Cream in the historic ice cream parlor. 
Bonus tip: Purchasing the Discovery Pass includes admission into all three museums. Plus, AAA members can receive $1 off of admission to the museums when the card is shown at the box office.
EnterTRAINment Junction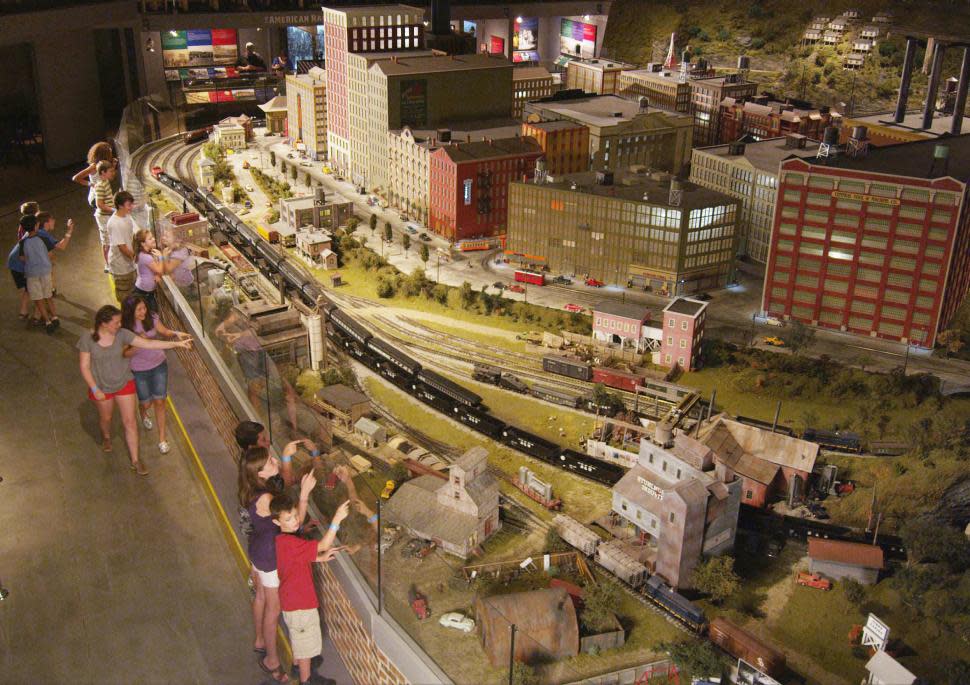 EnterTRAINment Junction (photo: EnterTRAINment Junction)
Home to the largest train display in the world, EnterTRAINment Junction is fun for the whole family. Learn about the history of the railroad as you travel on a panoramic journey through United States history. Don't miss exploring the Junction fun house old-time circus midway complete with a hall of mirrors!
Super saver tip: Purchase tickets online before you visit to save some money. And be sure to check out the specials available during the time of your visit for an even better value!
Bonus tip: The Junction offers special events throughout the year that are worth a visit, including Everything Thomas, Jack O'Lantern Junction, and Christmas at EnterTRAINment Junction. 
Kings Island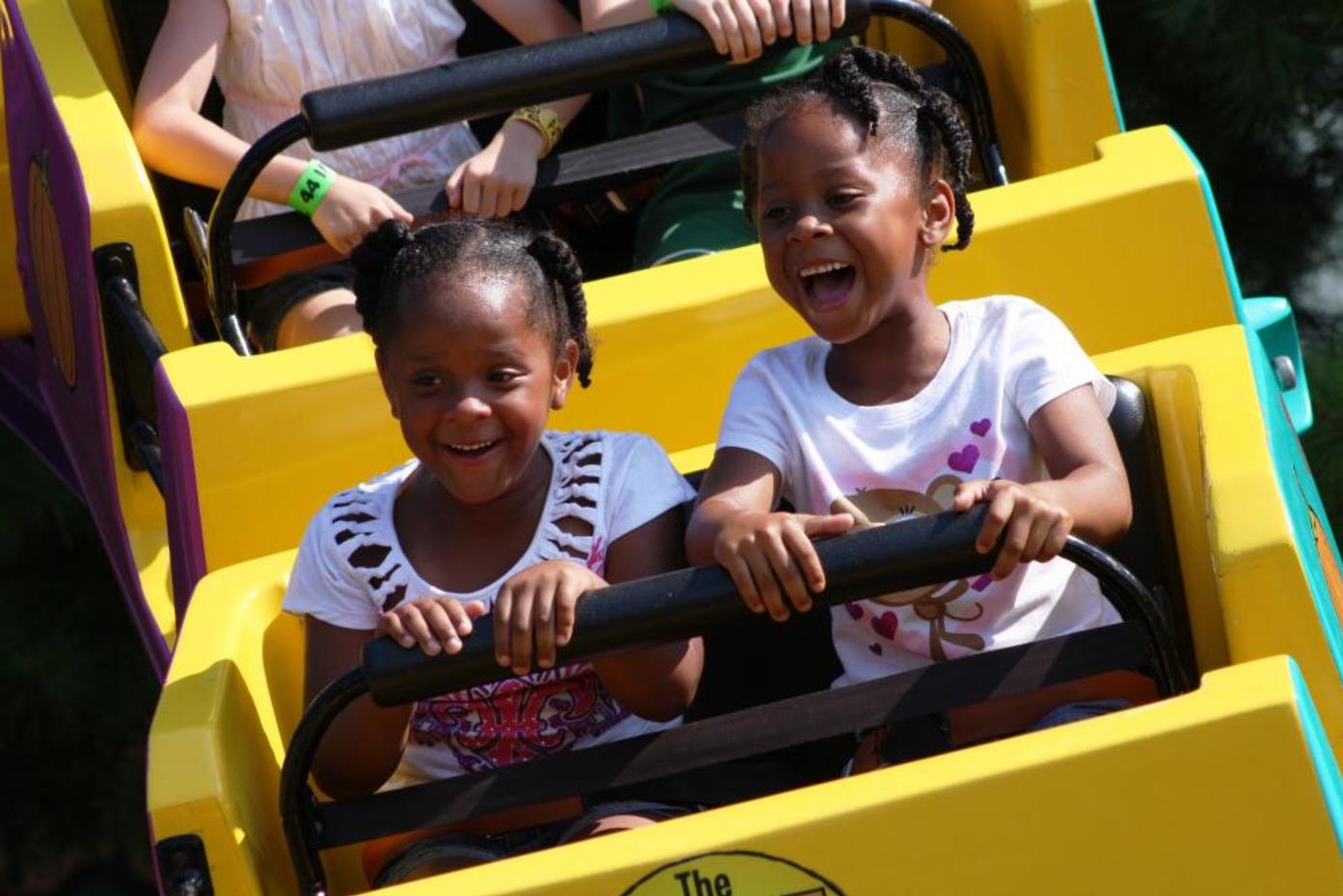 If you're looking for thrill rides, roller coasters, and waterslides this summer in Cincy, Kings Island is the place to be. 
Super saver tip: Save per ticket on the regular price of admission by purchasing tickets online in advance. Purchase a souvenir bottle online for $11.99 and receive free, unlimited refills on your first visit, plus $1 refills for the rest of the season.
Bonus tip: Add Fast Lane to your ticket purchase and speed past the lines on more than 20 attractions. 
Cincinnati Zoo and Botanical Garden
Where else can you see lions, and tigers, and meet Fiona the Hippo and her little brother Fritz? The Cincinnati Zoo and Botanical Gardens is a must-visit in Cincinnati. 
Super saver tip: Purchase tickets ahead of time at participating Kroger stores to save $2 off adult admission and $1 off child admission. 
Bonus tip: Download the free Cincinnati Zoo & Botanical Garden app, which comes with a GPS-enabled map for easy navigation, exhibit information, and a schedule of daily events. And you can bring your own food and drinks (no alcohol) to save money on meals! Want more Cincinnati Zoo tips for first-timers? We got you.
Newport Aquarium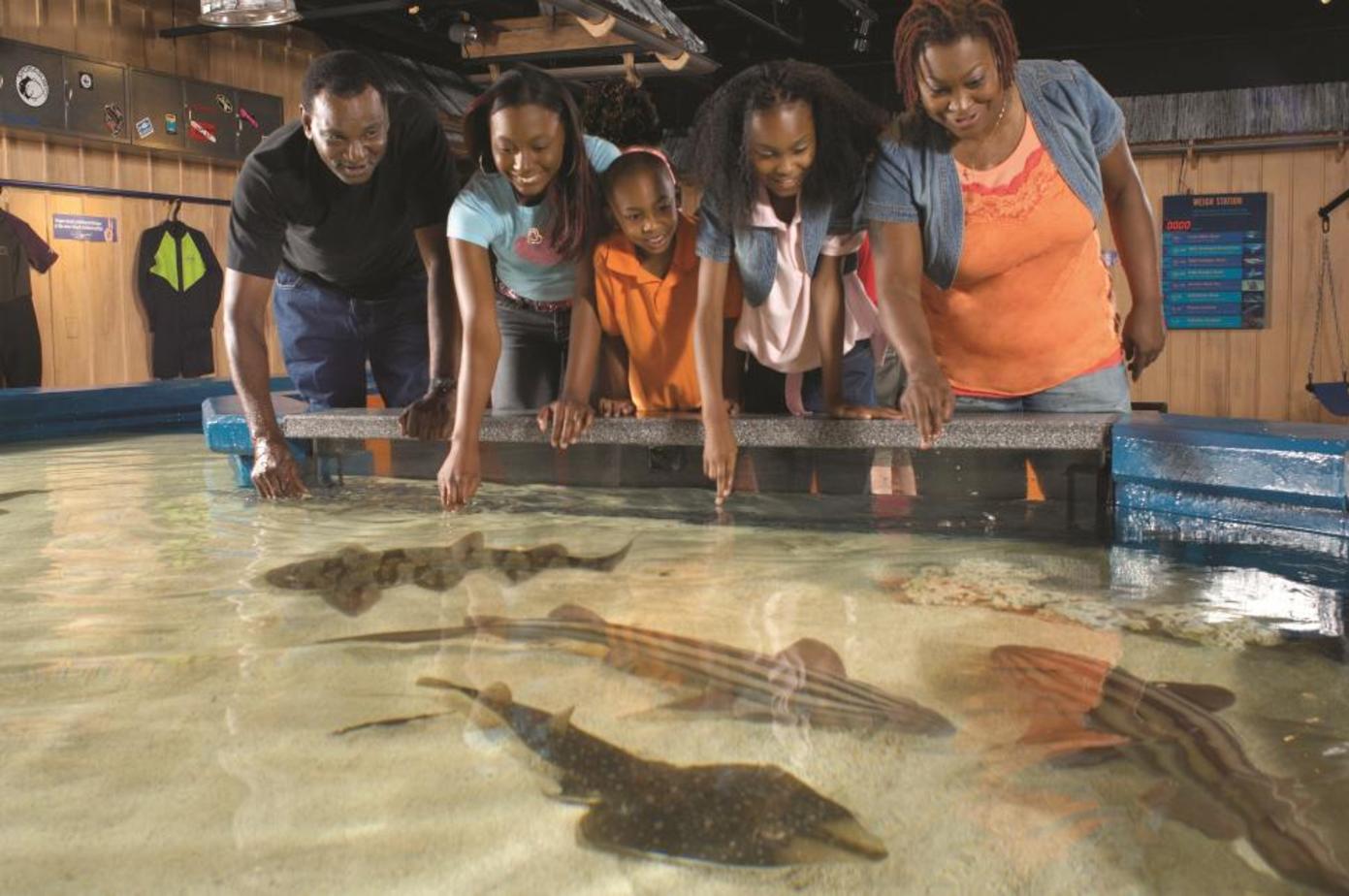 If you're looking for an awesome kid-friendly indoor attraction when the weather is not cooperating, check out the Newport Aquarium. Explore a coral reef, touch sting rays, meet penguins, and more. 
Super saver tip: An annual pass pays for itself in two visits, so if you're planning to come back within a year, it's a good investment (and includes special Bring-a-Friend Free Days during Passholder Appreciation Week in August and April). 
Bonus tip: If you're visiting at a peak time (like weekends), buy your tickets online ahead of arrival to ensure your entry time and skip the admission lines.
Cincinnati Reds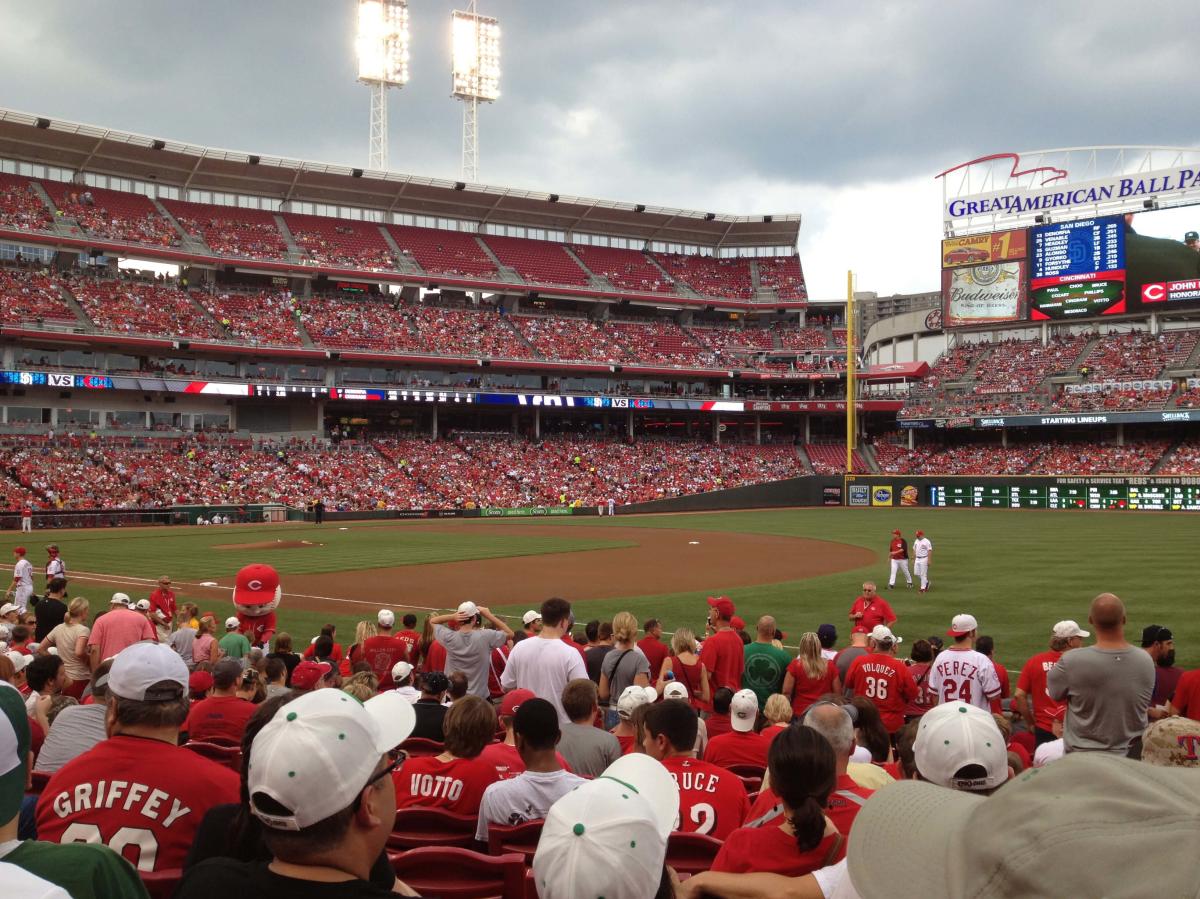 Cincinnati Reds at Great American Ball Park 
Did you know the Cincinnati Reds were the first professional baseball team in the United States? With a kid's playground, batting cages, and local food and drink vendors–home games in Cincy are always a good time.
Super saver tip: Book your Cincy Region hotel stay with Visit Cincy and you can purchase Reds tickets at half price. 
Bonus tip: On Fireworks Fridays, visitors can enjoy free post-game fireworks with music.
Cheap family-friendly restaurants in Cincinnati and Northern Kentucky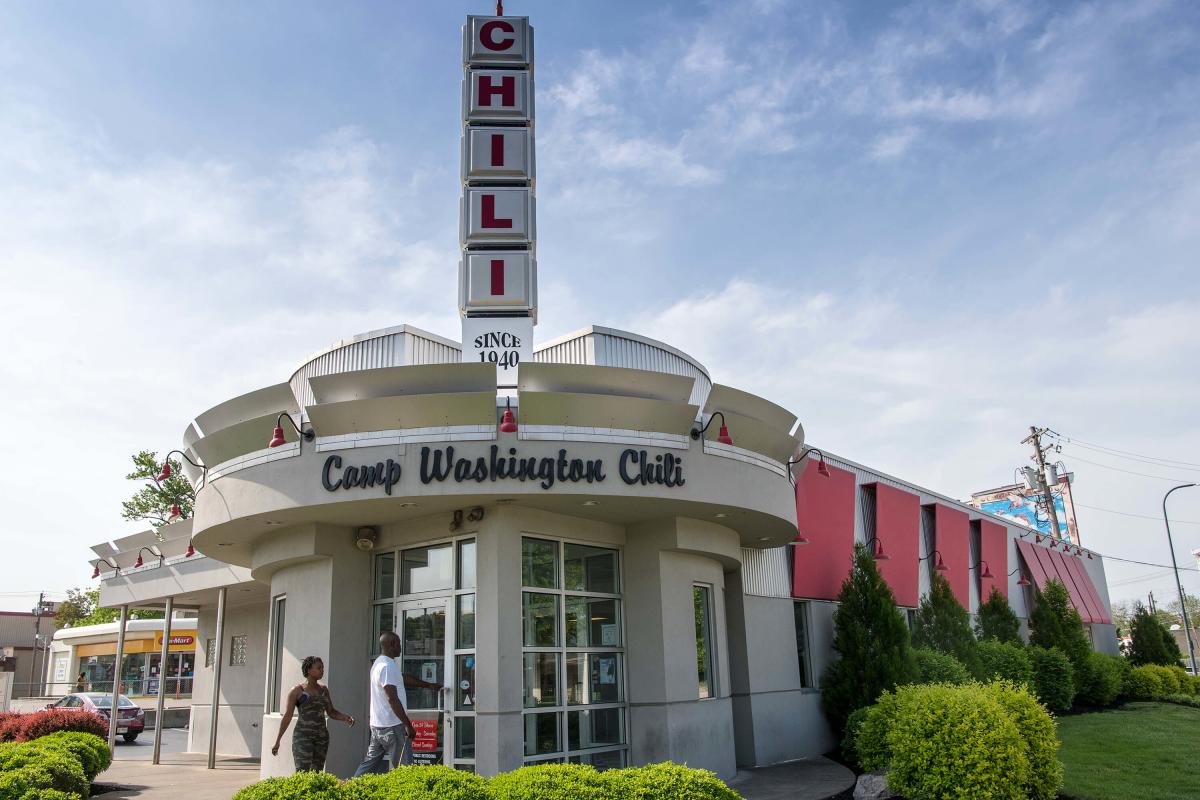 Cincinnati Chili: From coneys to 5-ways, Cincinnati is known for its infamous Chili. Skyline Chili is one of the most recognized and offers kid's meals (with a soda and dessert!) for little ones 10 and under. At Gold Star Chili, kids Eat FREE Every Tuesday from 4 pm to 9 pm on Tuesday (with an adult purchase of $8 or more). Camp Washington Chili offers Cincinnati chili mainstays plus sandwiches, breakfast, and craft beer–plus there's a kid's menu! 
Holtman's Donuts - With several locations around the Cincy Region, this is an awesome spot for breakfast with kids. Try the popular bacon maple donut or take a bit out of one topped with Fruity Pebbles or Lucky Charms cereals!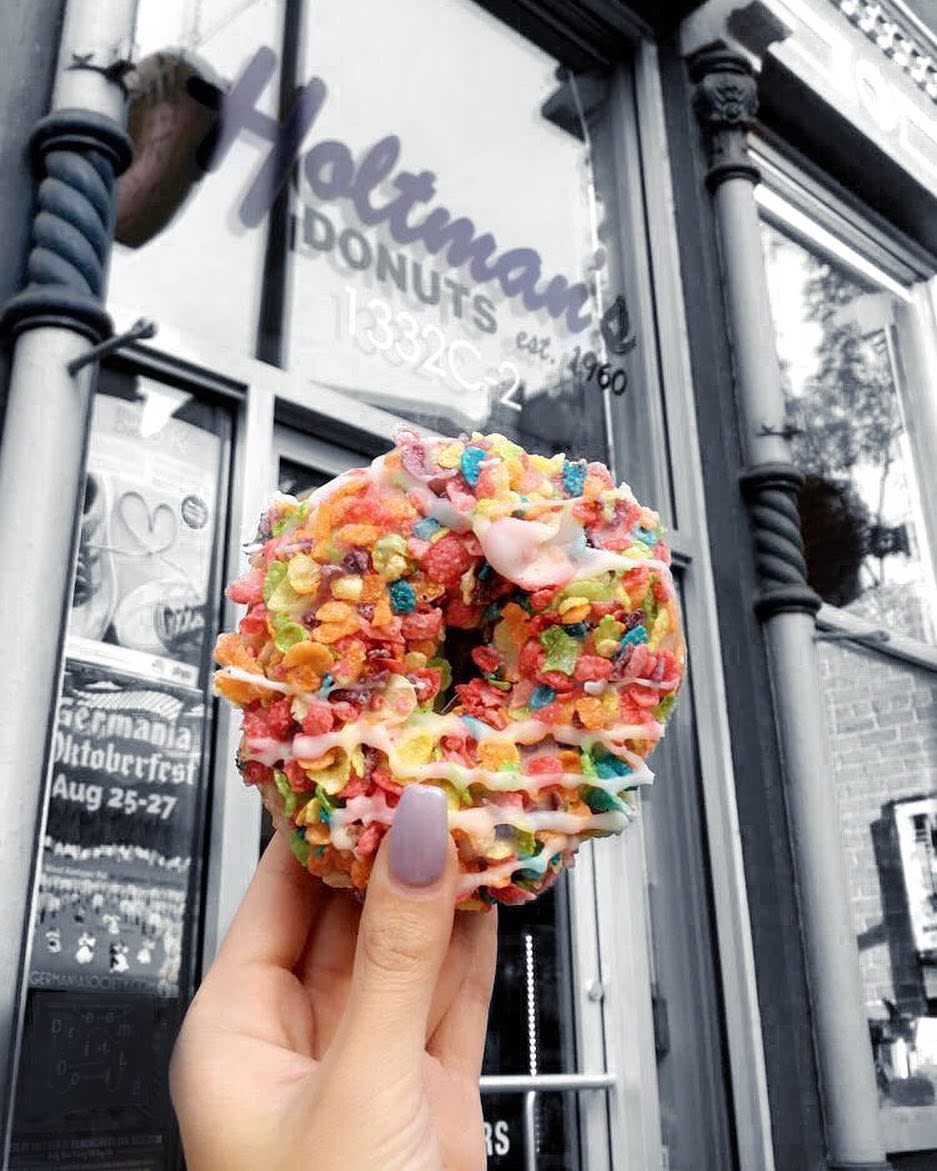 Holtman's Donuts (photo: @cynthiamai_)
Findlay Market  - This historic and colorful market has been in operation since 1855. From arepas to bbq, there are plenty of family-friendly food options at Findlay Market plus outdoor vendors and street performers.  
Jungle Jim's International Market   - With a monorail, fun displays, and samples galore, you've never seen a grocery store quite like this one! Grab some picnic supplies, then drive over to Trammel Fossil Park for a picnic and fossil-collecting expedition.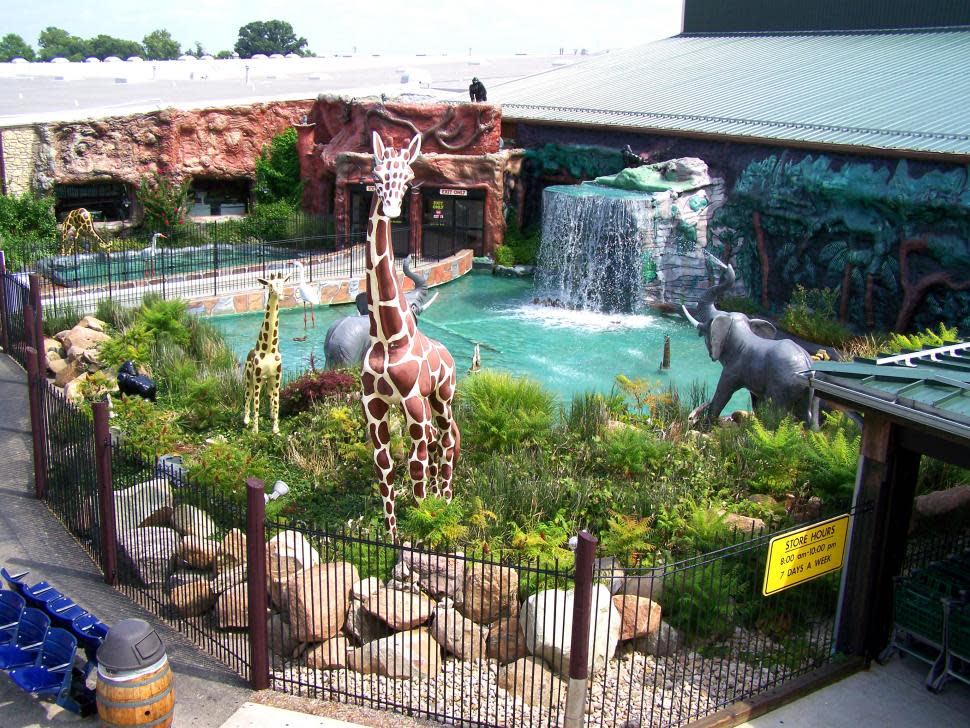 Tortilleria Garcia - Fresh, handmade tortillas are the foundation of this authentic Mexican restaurant. Feast on tacos, tamales, burritos, and more. Plus, they have cheap kids' meals! 
Alabama Que - Alabama Que is a local favorite and Black-owned business in Cincinnati. The menu includes a budget-friendly special that includes your choice of meat, a side, bread, and a small drink, all for under $10. If you have a picky eater, mac n cheese is always a good idea! 
Tom + Chee  - Who doesn't love a melty cheesy grilled cheese with soup? Check out Tom + Chee at Newport on the Levee for this classic combo. They offer affordable kids' meals with options like grilled cheese, soup, a side, and a drink. 
Dewey's Pizza - From classic pies like pepperoni to unique creations like Porky Fig topped with fig jam, cheese, and prosciutto, there's something for everyone at Dewey's. There are several locations around Cincy. Looking for more pizza joints in Cincy? Check out this list of top pizza places around Cincinnati and Northern Kentucky.
Free outdoor things to do with kids in Cincy
Fountain Square -  Located in the heart of Cincinnati, Fountain Square is a great place to start your weekend in Cincinnati. Take photos at the Tyler Davidson Fountain, a Cincinnati landmark since 1871, and see what's playing on the giant video board. Catch a free concert or special event on the outdoor stage. 
Smale Riverfront Park - An urban park that connects downtown Cincinnati with the Ohio Riverfront. The park features a pollinator garden, giant swings, a splash pad, a playground, and more. 
Washington Park - Located in the heart of the Over-the-Rhine neighborhood, Washington Park offers a lush green space in the heart of the city, a great playground, and a splash pad.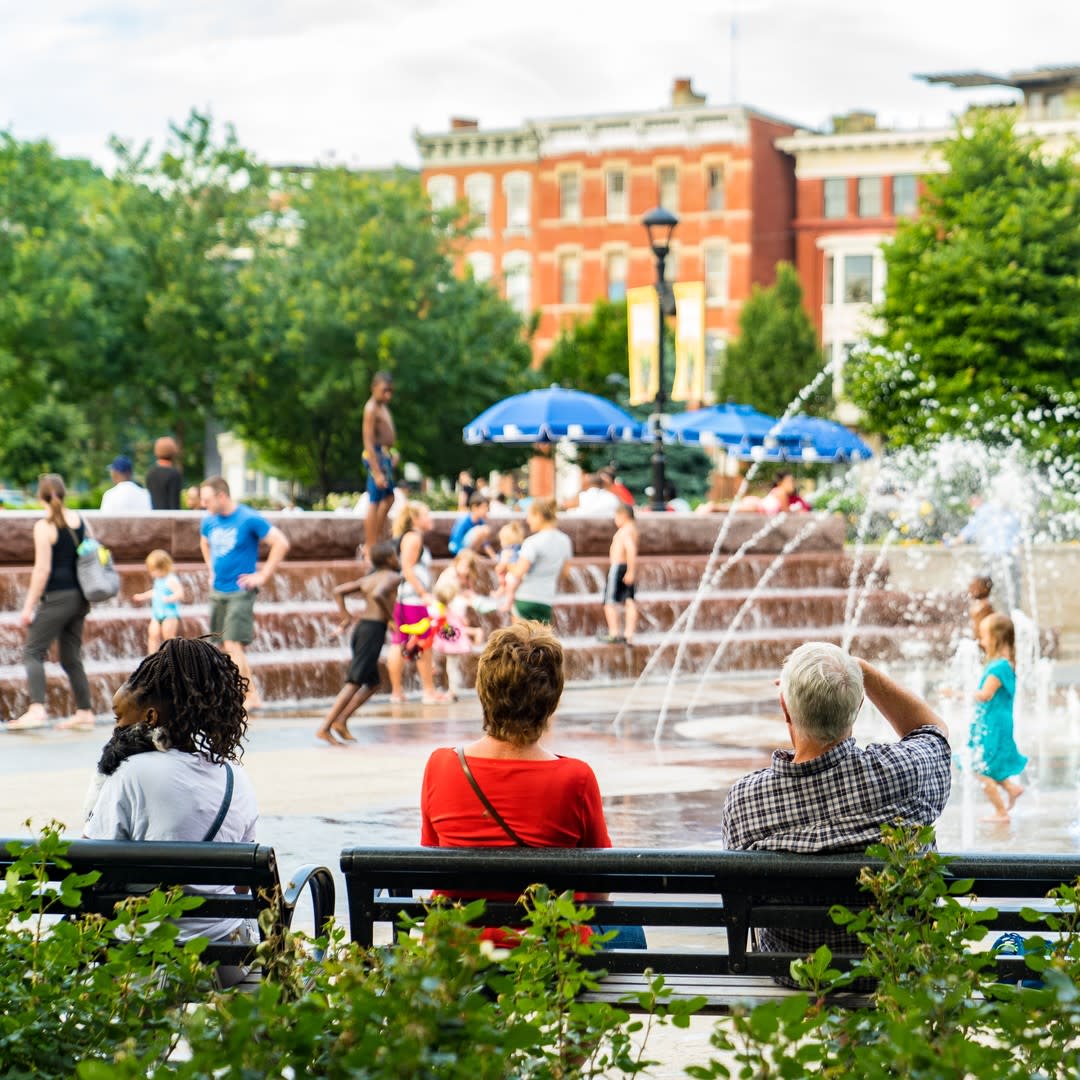 Washington Park (photo: @washingtonparkotr)
Mt. Airy Forest - Cincinnati's largest park. This urban forest has miles of trails, picnic areas, an ADA-accessible tree house, and a fenced dog park.
Parky's Farm - Located in Winton Woods Park, the kiddos will love this educational farm with goats, gardens, bees, and more.  
NaturePlay at Behringer Crawford Museum - innovative outdoor play space with awesome views, several playgrounds, a sculpture garden, and native plants
Tower Park - Over  80 acres of wide open space in Fort Thomas, Kentucky complete with mountain bike trails, playground, tennis courts, hiking trails, and more.
Roebling Murals -  Wander down to the riverfront for an artistic perspective of Northern Kentucky's history. The Roebling Murals, painted by artist Robert Dafford, depict a variety of scenes from history. You can also check out the new Covington Plaza outdoor amphitheater while you're there or go for a walk across the iconic suspension bridge. For more free public art in Cincy, check out these must-see murals.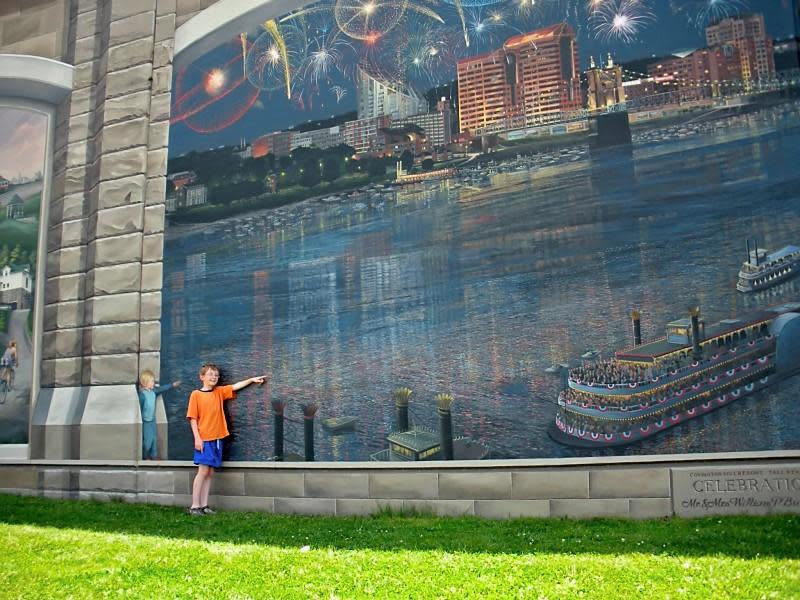 Roebling Murals (photo: Terri Weeks)
No matter your budget, there are so many fun things to do in Cincinnati for the whole family. Start planning your affordable getaway now!