An inside look into one of Cincinnati's earliest westside neighborhoods 
Just west of downtown Cincinnati, you'll find Price Hill, one of the oldest outlying neighborhoods in the region. This area covers a little over six square miles and is commonly referred to by locals as East Price Hill, West Price Hill, and Lower Price Hill. 
In the early 19th century citizens of Cincinnati started moving outside of the heavily populated and steadily growing downtown area. Sometimes referred to as the "City of Seven Hills", Cincinnati posed a unique challenge to up-and-coming neighborhoods–how DO you navigate such steep elevation changes in an urban region? With most business happening downtown, people needed a way to get to and from work.
The solution to traversing Cincinnati's steep topography came by way of funiculars, or "inclines", that were built into the hillside. One of these major inclines traversed the 350-foot-long "Price's Hill", climbing from downtown to the western side of the region, and played a major role in developing this area into the neighborhood that exists today.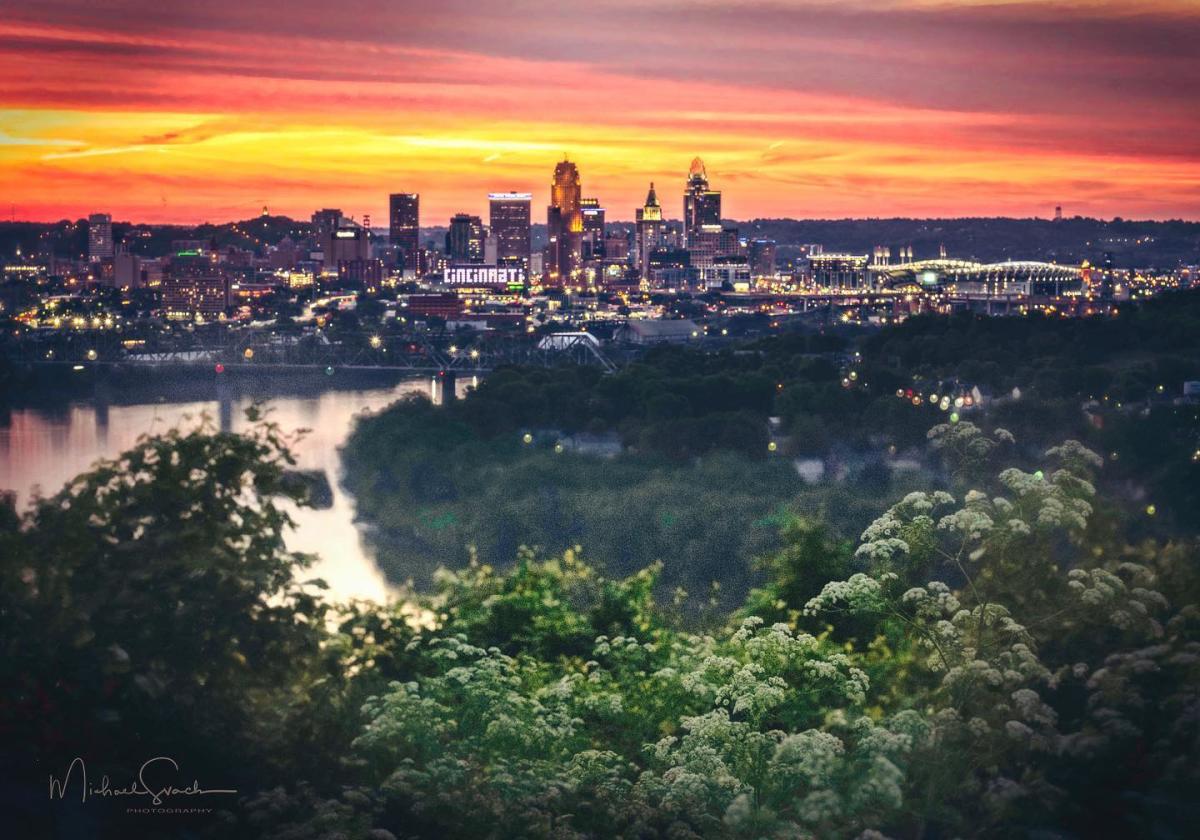 Mt. Echo Park view (Photo: @msvachphotography)
The original Price Hill residents were mainly of Irish and German descent and identified as Catholic. These early influences can still be observed today, as the neighborhood has many historic Catholic churches and a strong private Catholic education system. 
As a visitor, what are the must-see's and must-do's in this west side neighborhood? 
Where to eat in Price Hill
Price Hill has plenty of truly local restaurants to dig into! If you're looking for something authentically Cincy places to eat, this is your neighborhood.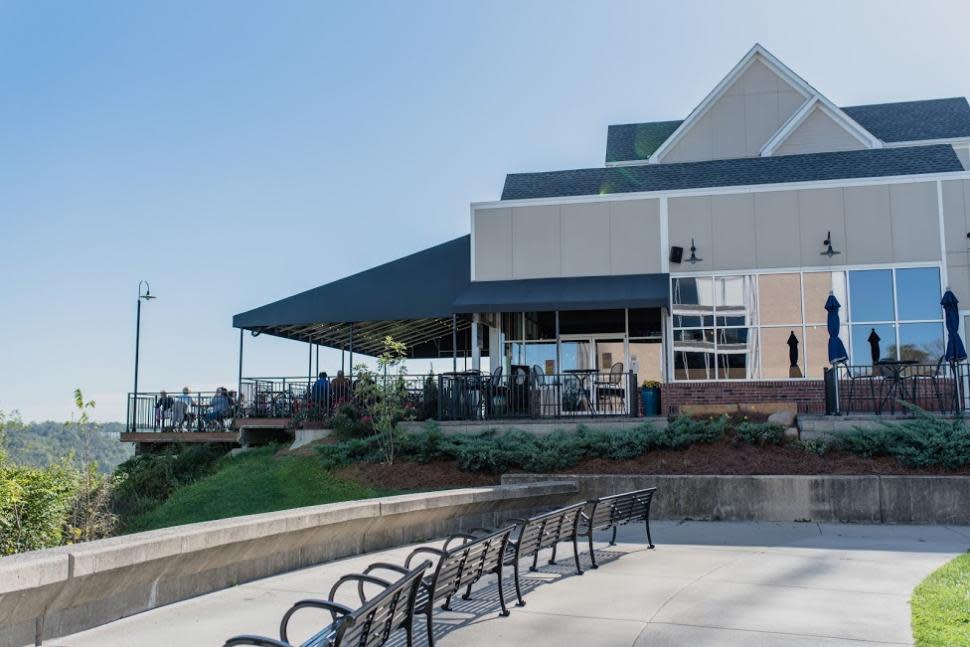 Incline Public House (photo: Louis Rideout)
Incline Public House: Located near the top of what used to be the Price Hill Incline, this casual dining spot has a massive patio with some of the best views in the city.  
Primavista: Located right next to Incline Public House you'll find the same amazing views but different vibes! This romantic restaurant is a great spot to dine on fantastic Italian dishes and is a popular destination among locals to celebrate a special occasion. 
Price Hill Chili: If you're looking for the best chili in Cincinnati, this long-time mom-and-pop shop has some of the best in the area. This classic diner opened its doors in 1962 by Greek immigrants and has become a west side staple. 
BLOC Coffee Company: Get your caffeine fix at this hip and artsy coffee house. 
Best things to do in Price Hill
Just off the beaten path from downtown, you'll find a variety of activities in Price Hill.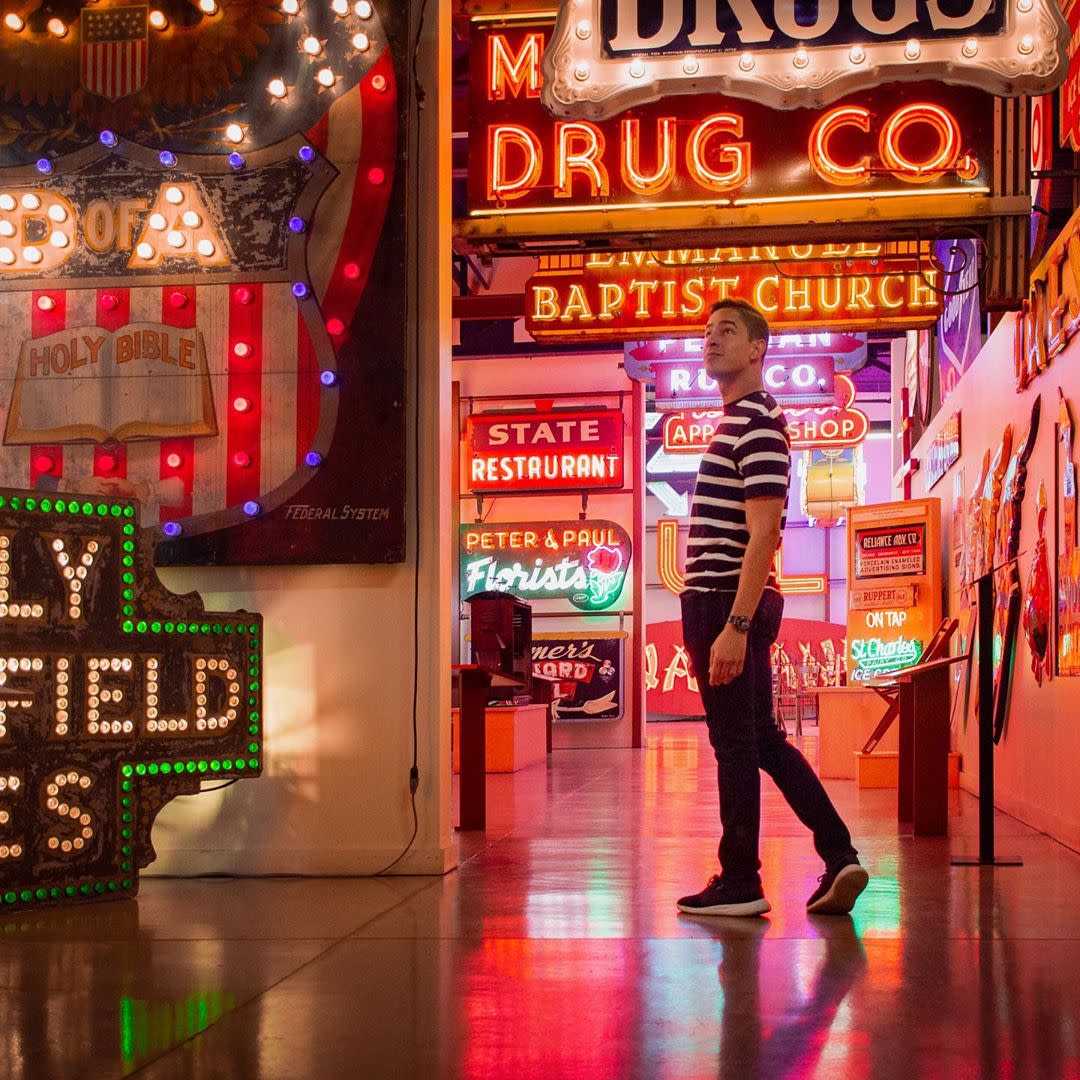 American Sign Museum (Photo: @itsnotjoffrey)
Visit the American Sign Museum, a wildly unique experience that covers more than 100 years of American sign history in 20,000 square feet of indoor space. Enjoy a guided tour, or peruse the collection at your own pace. 
Explore Mt. Echo Park, a crown jewel of Cincinnati's award-winning parks system. This public park covers 84 acres of hiking trails, picnic areas, playgrounds, and breathtaking views.  
Enjoy a series of ArtWorks public art murals in East Price Hill. This series of murals celebrates the diversity of Price Hill, focusing on Appalachian, German, Guatemalan, Irish, and Italian influences–and was created by local art students. 
Get a permanent souvenir at Higher Love Tattoo. This diverse shop features a lineup of talented artists who specialize in a variety of styles – from neo-traditional and old-school American to Japanese. Appointments are recommended ahead of time. 
Live music is at the heart of the Price Hill neighborhood. Students of all ages make up the Price Hillharmonic, a free youth orchestra that plays live at the MyCincinnati Firehouse, a historic fire station turned arts center. Don't miss the free Price Hill Music Festival featuring Price Hillharmonic and other local Cincinnati artists every summer. 
From epic views to iconic Cincinnati eats, when you visit the Price Hill neighborhood, you'll feel like a true Cincinnatian.