Arnold's Bar & Grill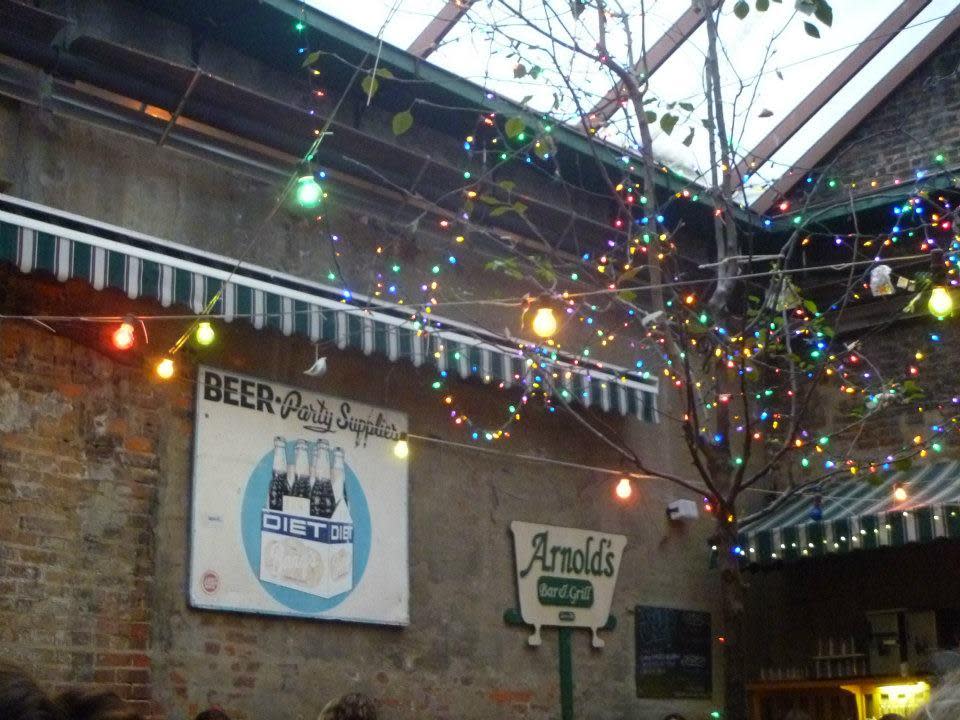 The oldest bar in Cincinnati is home to a very unique patio space. The courtyard area at Arnold's Bar and Grill is filled with beautiful lights, artwork, and history. With a different live music act nearly every night, the patio at Arnold's is perfect for enjoying good food and cold brews.
Krueger's Tavern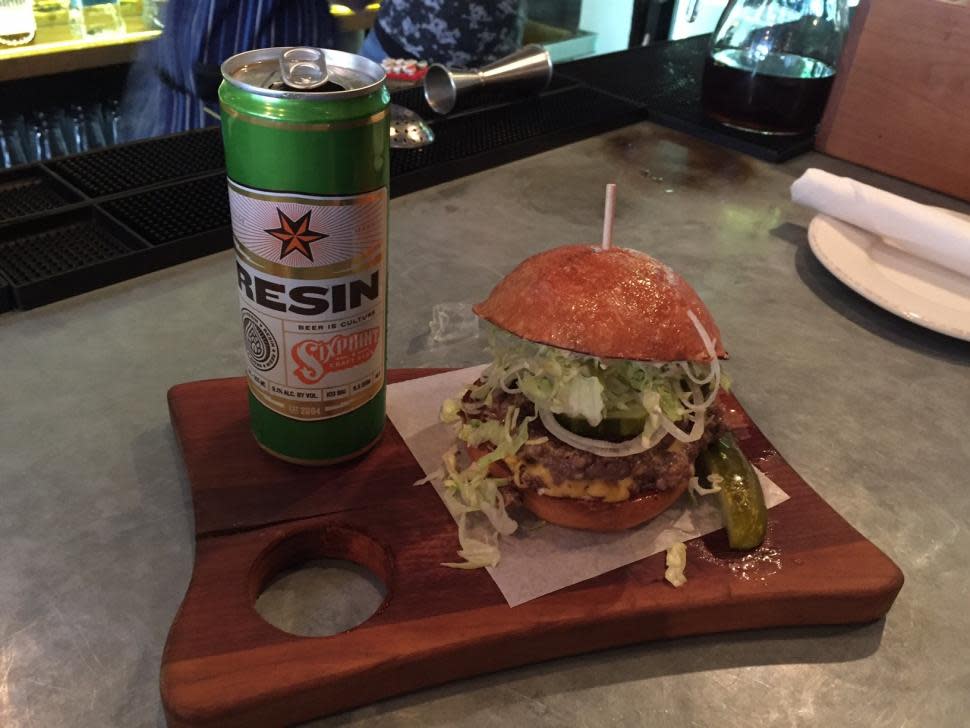 TEMPORARILY CLOSED - Featuring hand-ground burgers and house made sausage, Krueger's Tavern is a great Over-the-Rhine hangout. Enjoy a craft beer or cocktail with your meal atop the gorgeous rooftop bar and patio! Krueger's Tavern will be moving locations just a block away to 1313 Vine Street and this new location is set to re-open in early summer of 2022.
Mt. Adams Pavilion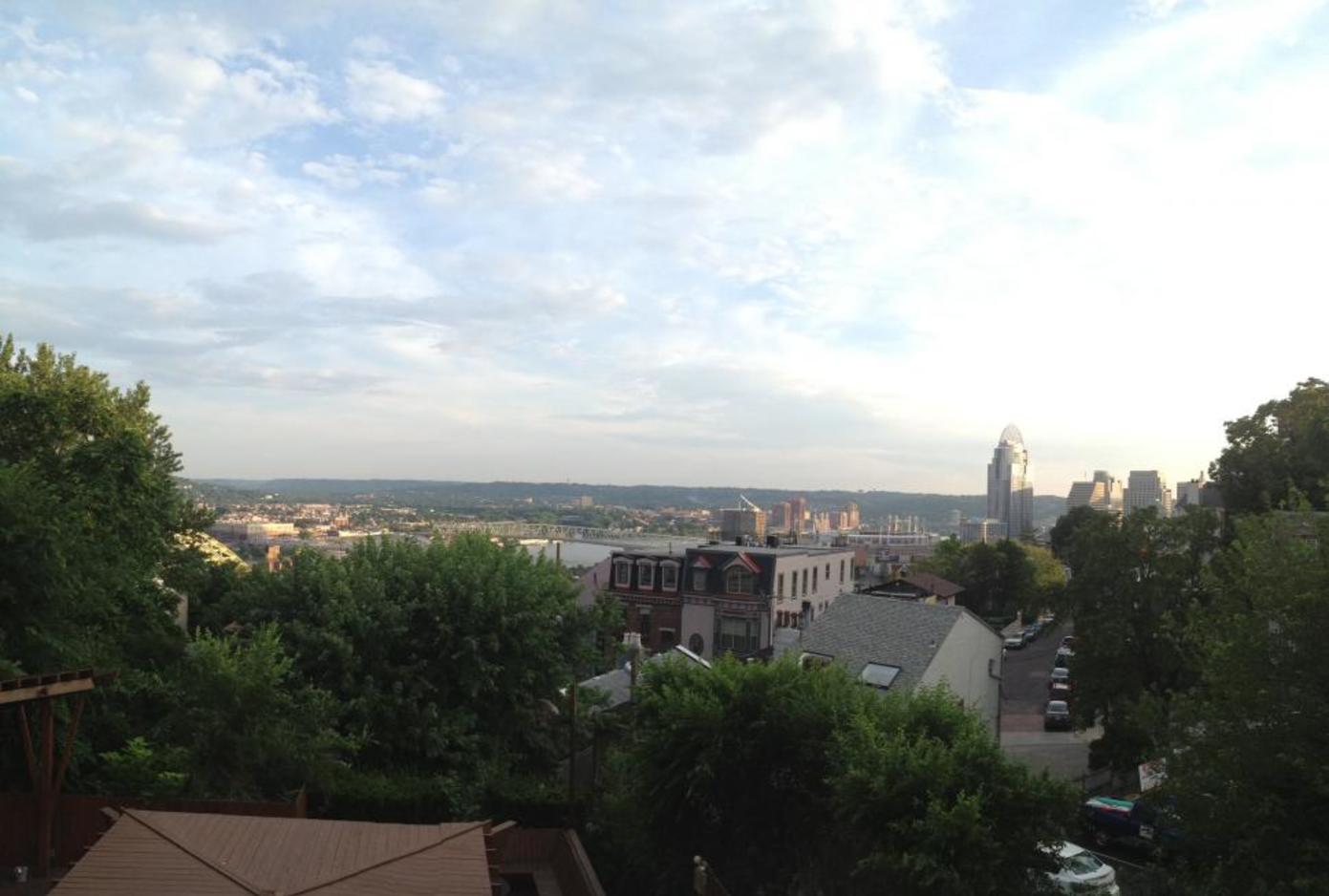 TEMPORARILY CLOSED - This patio at Mt. Adams Pavilion is known for its spectacular views of the Cincinnati skyline and party deck atmosphere. Enjoy live music on one of the four decks while you take in the view.
Vinoklet Winery and Restaurant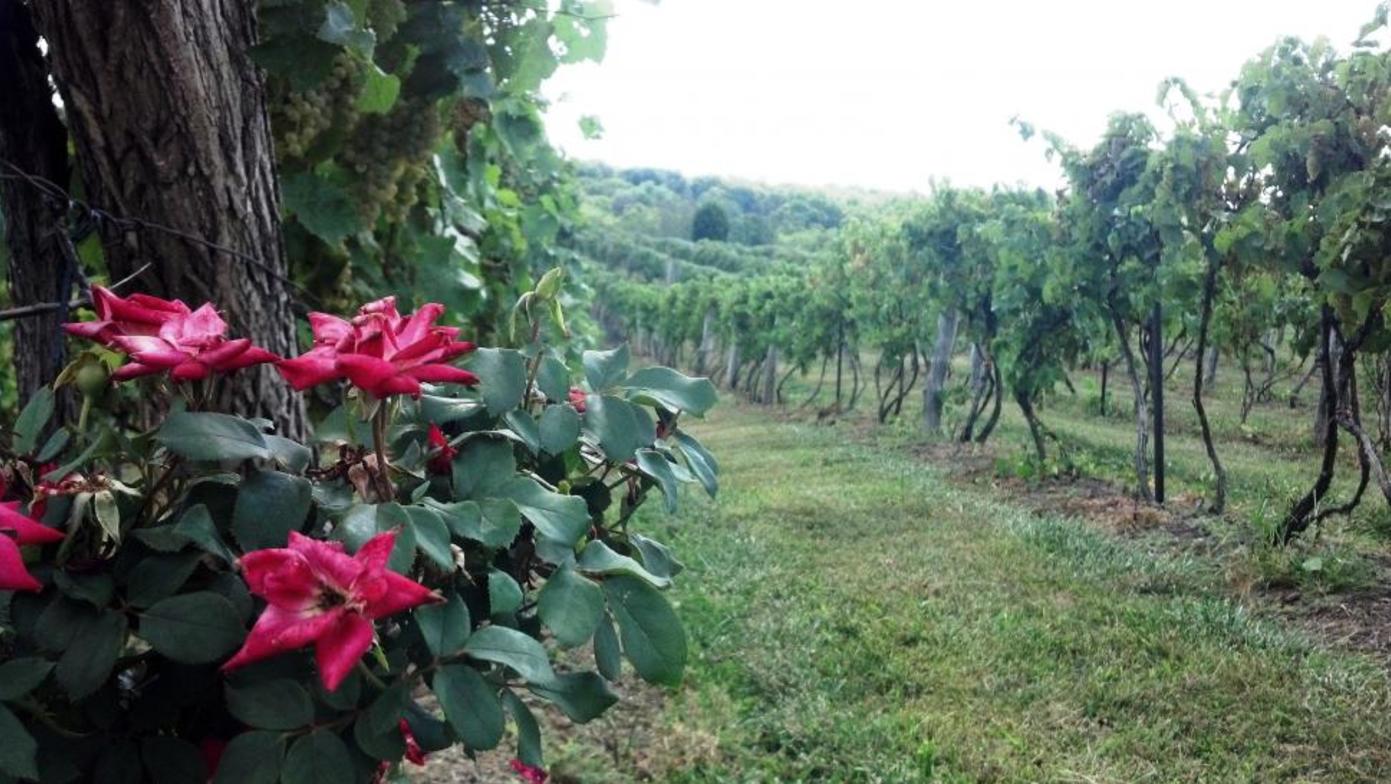 Vinoklet Winery has a patio that boasts great views of the vineyard. Stop by during the day to sample different wines or come for dinner in the evening. Choose a wine to pair with your dinner, kick back, and relax. You can even gather around the grill with friends and steaks during a popular "Grill to Perfection" night. Once you're finished eating, you can stroll the vineyard, play Bocce Ball, and even enjoy a bonfire!
Hofbrauhaus Newport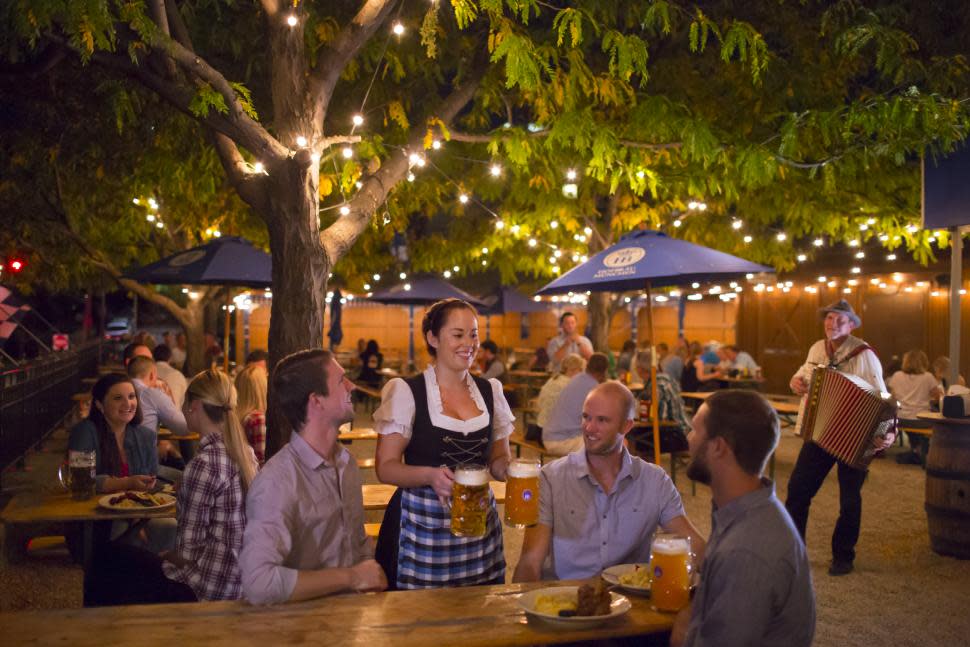 You don't want to miss the Bier Garden at the first authentic Hofbrauhaus in America (modeled after the legendary establishment in Munich, Germany). There are freshly planted trees, awnings to keep the sun out of your eyes, and a killer view of the Cincinnati skyline and Newport waterfront. Not to mention, 
beer that is brewed using original recipes handed down by the Duke of Bavaria, more than 400 years ago!
Incline Public House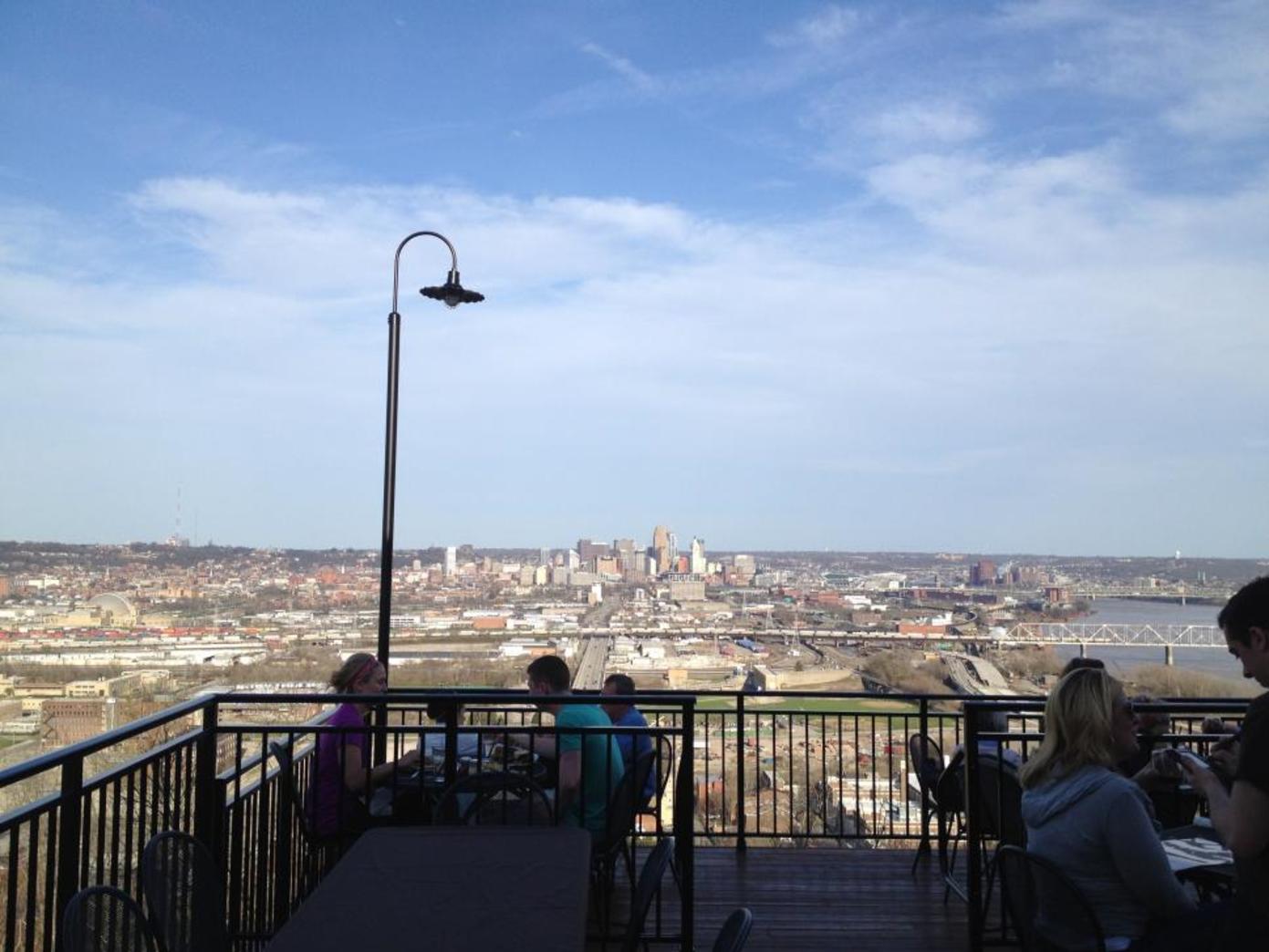 Seated atop the Price Hill Incline, Incline Public House's patio boasts some of the best views of the Cincinnati region. Indulge in delicious eats like gourmet sandwiches and pizza and sip on cocktails and local craft brews.
Paxton's Grill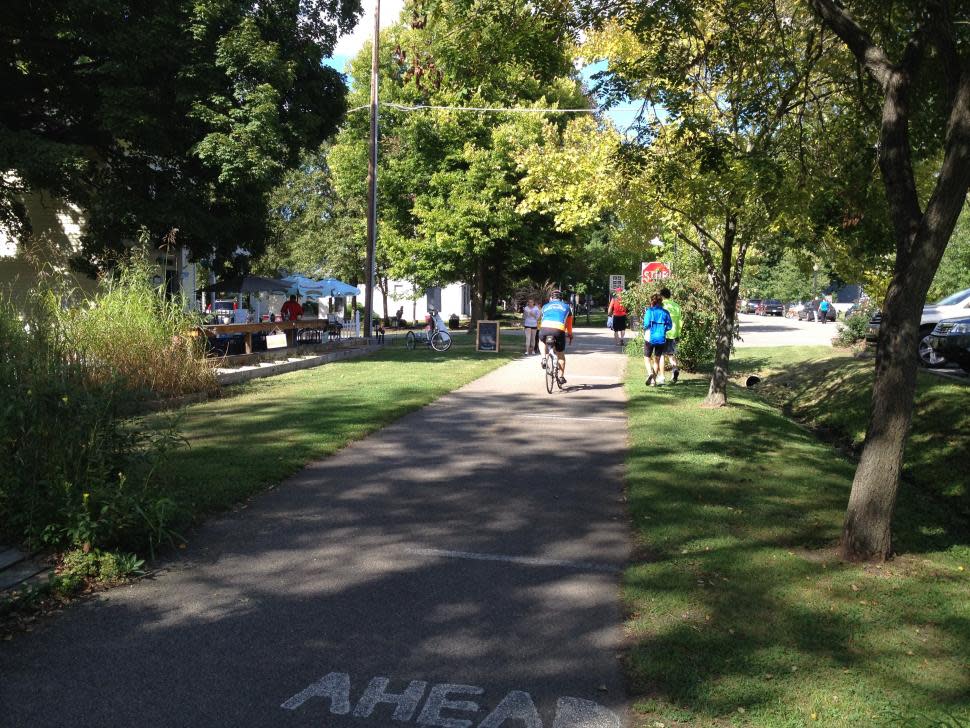 Located along the scenic Little Miami Bike Trail, Paxton's Grill features burgers, sandwiches, and salads right in the heart of downtown Loveland. The patio is open year-round so don't let the cold stop you from enjoying a beer on the bike trail!
Click here to find even more outdoor dining spaces!