Cincinnatians love food that's unique to the region – like 
Skyline Chili
,
Graeter's Ice Cream
, and 
Montgomery Inn Ribs
. There's a lesser-known dish, however, that many Cincy locals also enjoy–goetta. Pronounced
get-uh,
this meaty dish is beloved to Cincinnati and Northern Kentucky with millions of pounds of it consumed each year.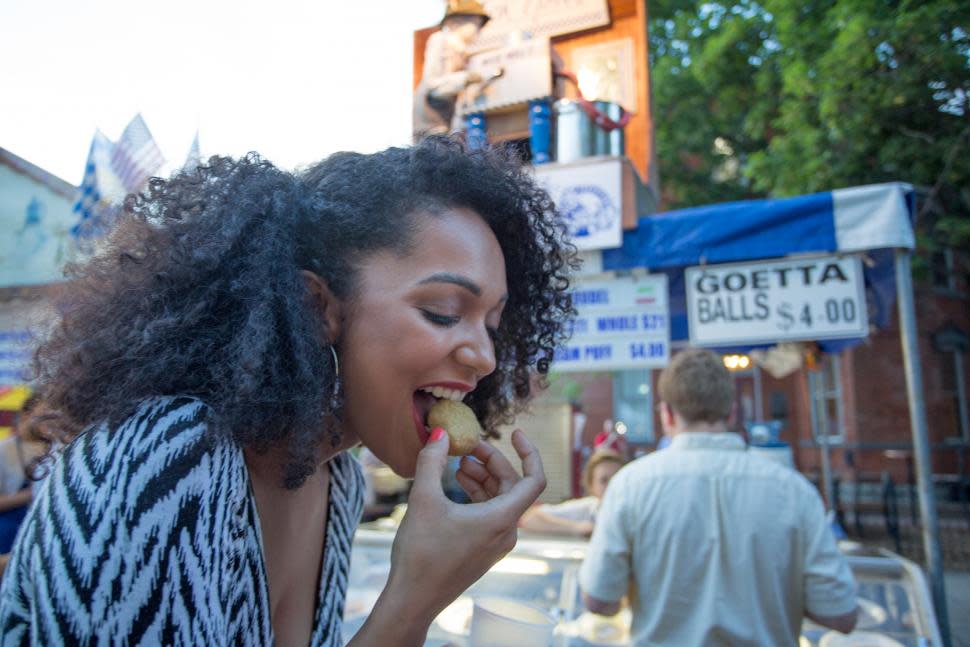 So what is goetta?
Goetta is a tasty mix of ground meat and steel-cut oats flavored with bay leaves, rosemary, salt, pepper, and thyme. The dish originated from German settlers who immigrated to the Cincy Region in the 19th century looking to stretch their food supplies. Today, you'll find goetta on local restaurant menus alongside eggs and omelets for breakfast and brunch. You will also find goetta sliders and goetta pizza on restaurant menus all over Cincy.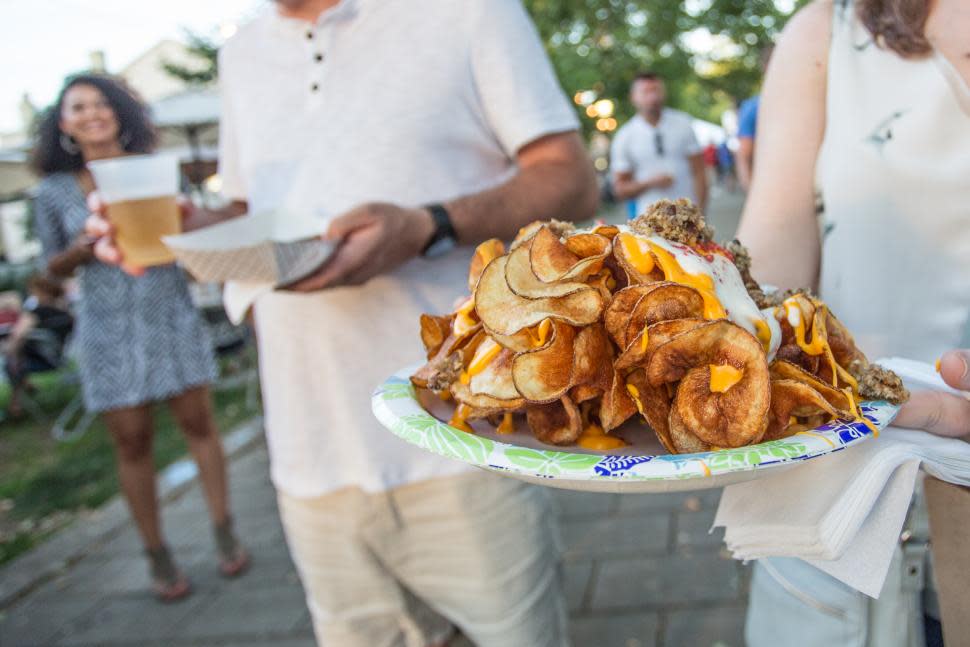 Goetta nachos 
Glier's Goetta, located in Covington, Ky., is the largest commercial producer of goetta. The company produces more than 1,000,000 pounds of goetta annually and around 99% of it is consumed in Greater Cincinnati! Eckerlin Meats at Findlay Market and Queen City Sausage also produce this Cincinnati favorite. Visitors can order theirs online, have it shipped back home or pick some up at local grocery stores while in town at Jungle Jim's, Kroger, Remke Markets, Sam's Club, Wal-Mart and Meijer.
Taste Goetta at Glier's Goettafest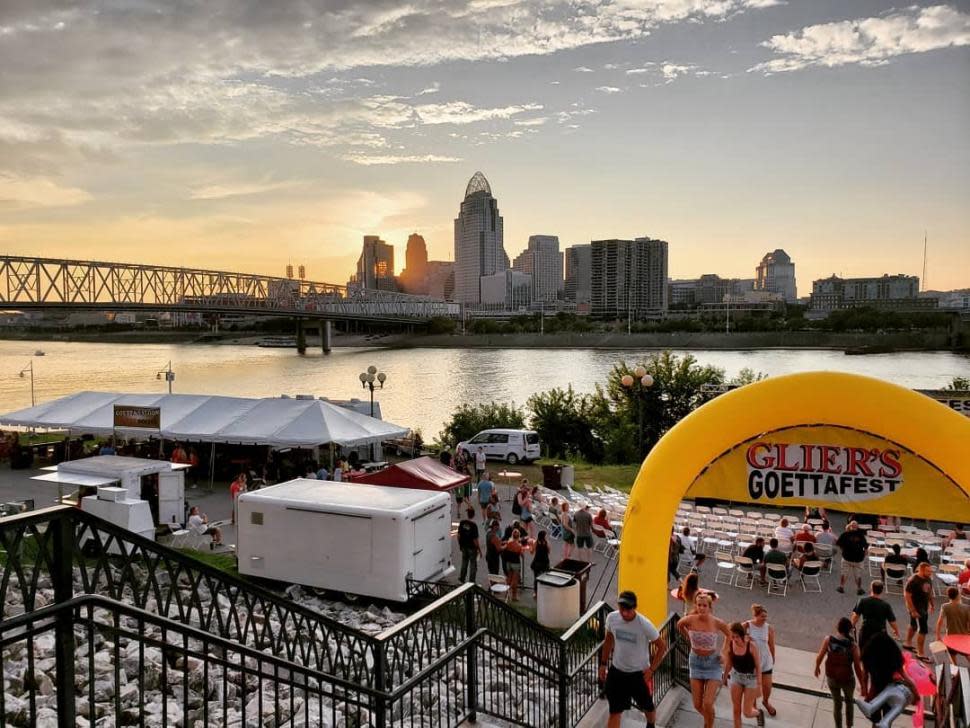 Glier's Goettafest (photo: @hidekikealoha)
Goetta is such a local delicacy that we celebrate it with Goettafest every year! Enjoy live music, and a variety of inventive goetta dishes like goetta empanadas, goetta balls, goetta rangoon, goetta nachos, and more. There are even goetta-themed games during two weekends of goetta-filled fun on the Newport, Ky., riverfront. Don't miss this family-friendly food fest!
Ready to plan your trip? Find other things to do and places to stay in Cincinnati this summer.