The Cone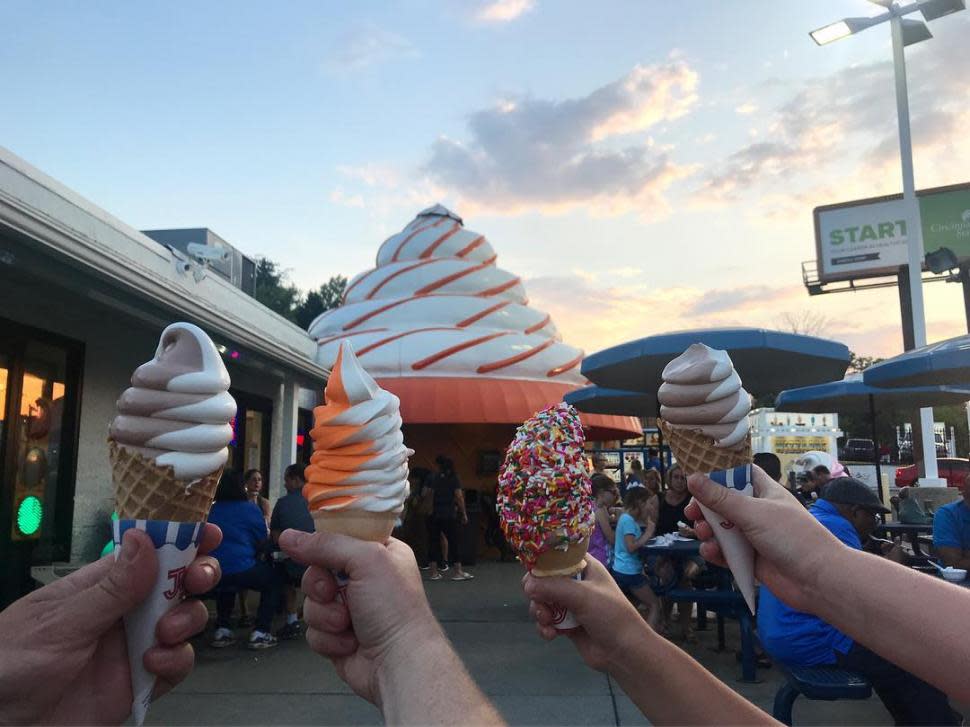 Located north of Cincinnati in West Chester lies The Cone. If the giant swirl cone doesn't give it away, the two-lane drive-thru will! Locals flock to this creamy whip for cones, Wizzards, sundaes, floats, shave ice, smoothies, shakes & malts, sodas, and parfaits.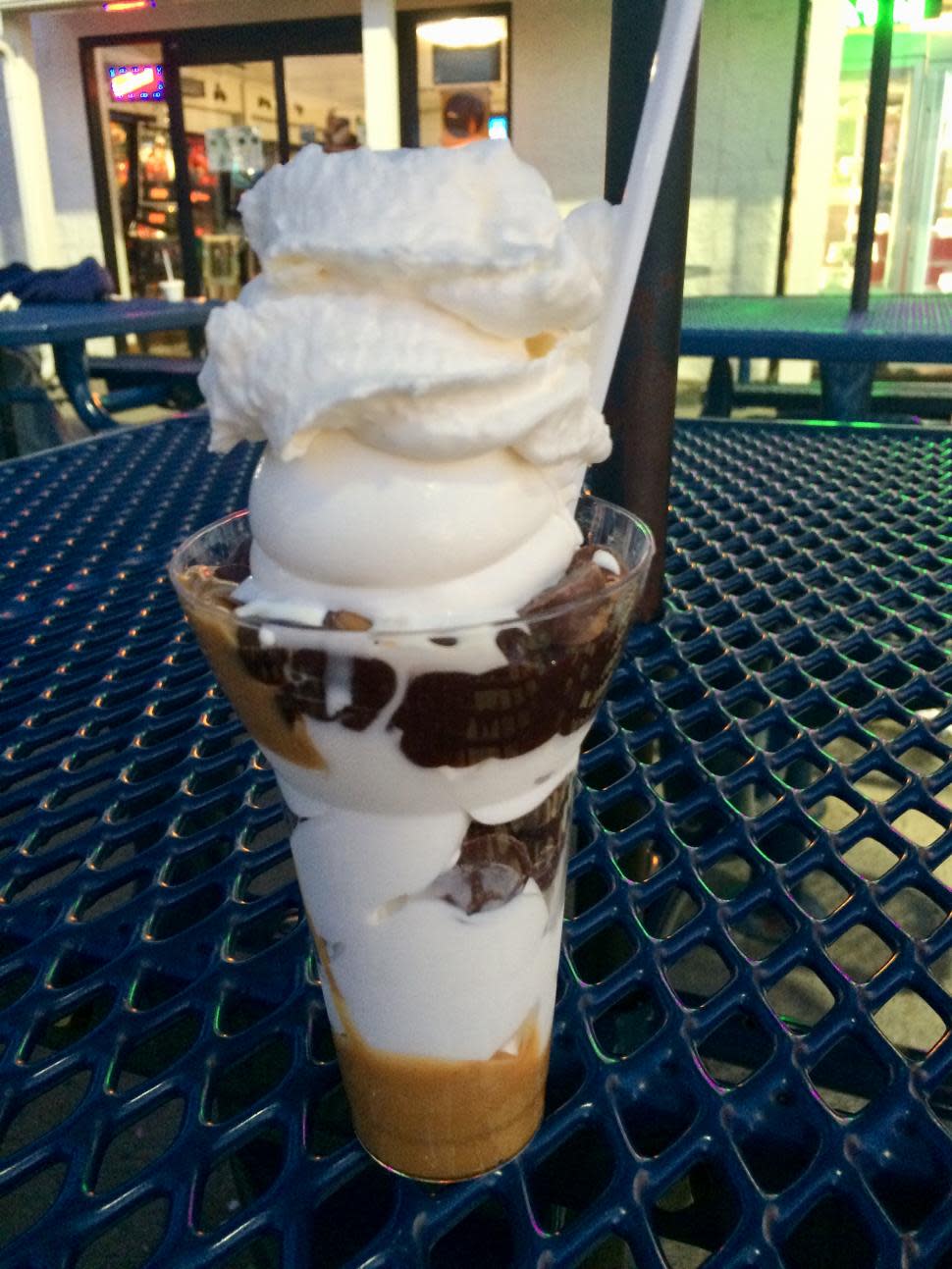 Favorites include a classic twist cone with vanilla and The Cone's famous orange sherbet and the buckeye parfait. The Cone also serves up hot dogs and has a game room and kiddie rides. (The Cone is located at 6855 Tylersville Road, West Chester Township, OH 45069)
Dari-Crest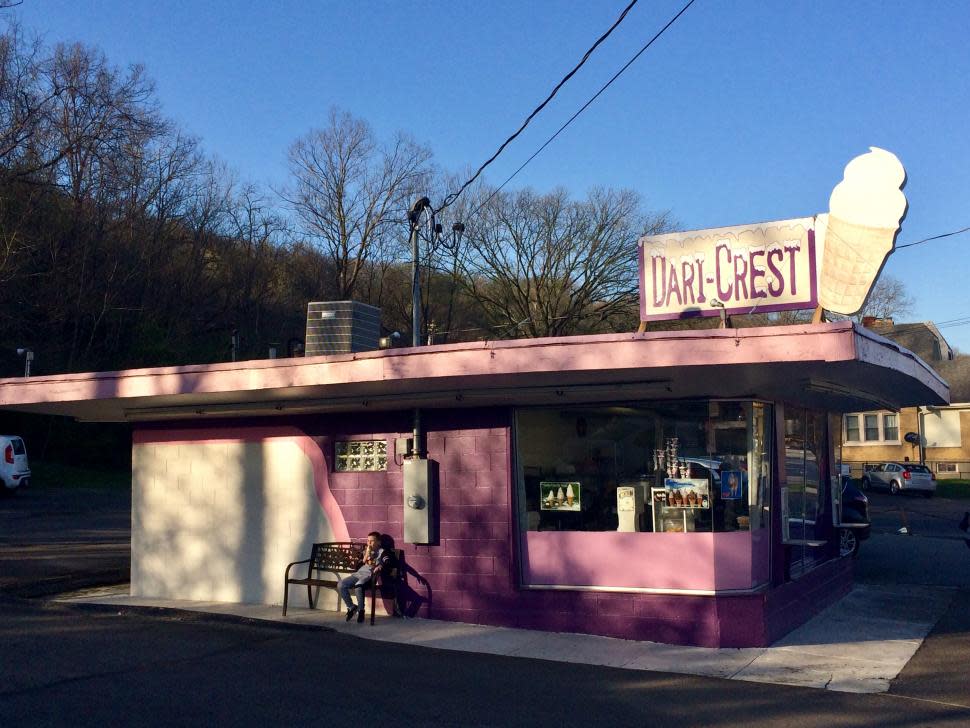 Found in Northern Kentucky, Dari-Crest by Bean Haus dishes out classic ice cream cones as well as shakes, floats, sodas, freezes, malts, Cyclones, Hawaiian ice, slushies, and sundaes. They also have special treats like dirt sundaes and banana boats. There're even goodies for pint-sized ice cream lovers – a baby cone is only 60 cents and a kiddie cone is 95 cents! Since its expansion with Bean Haus, Dari-Crest is open year-round and also serves coffee, pastries and other food items. (Dari-Crest is located at 3024 Madison Avenue, Covington, KY 41015)
Loveland Dairy Whip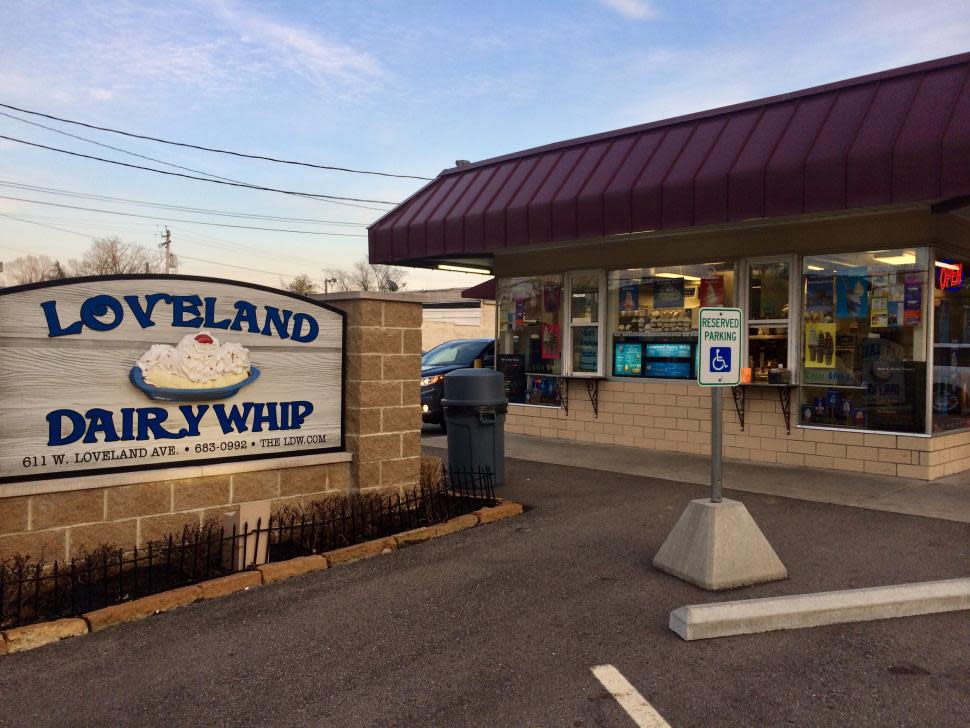 Located northeast of Cincinnati – not too far from the Loveland Bike Trail – is the Loveland Dairy Whip. Deemed the "Whippy Dip" by locals, this creamy whip has been serving treats since 1955! Along with traditional chocolate, vanilla, and twist soft serve, the Loveland Dairy Whip also offers unique flavors like blue moon, dreamsicle and cake batter.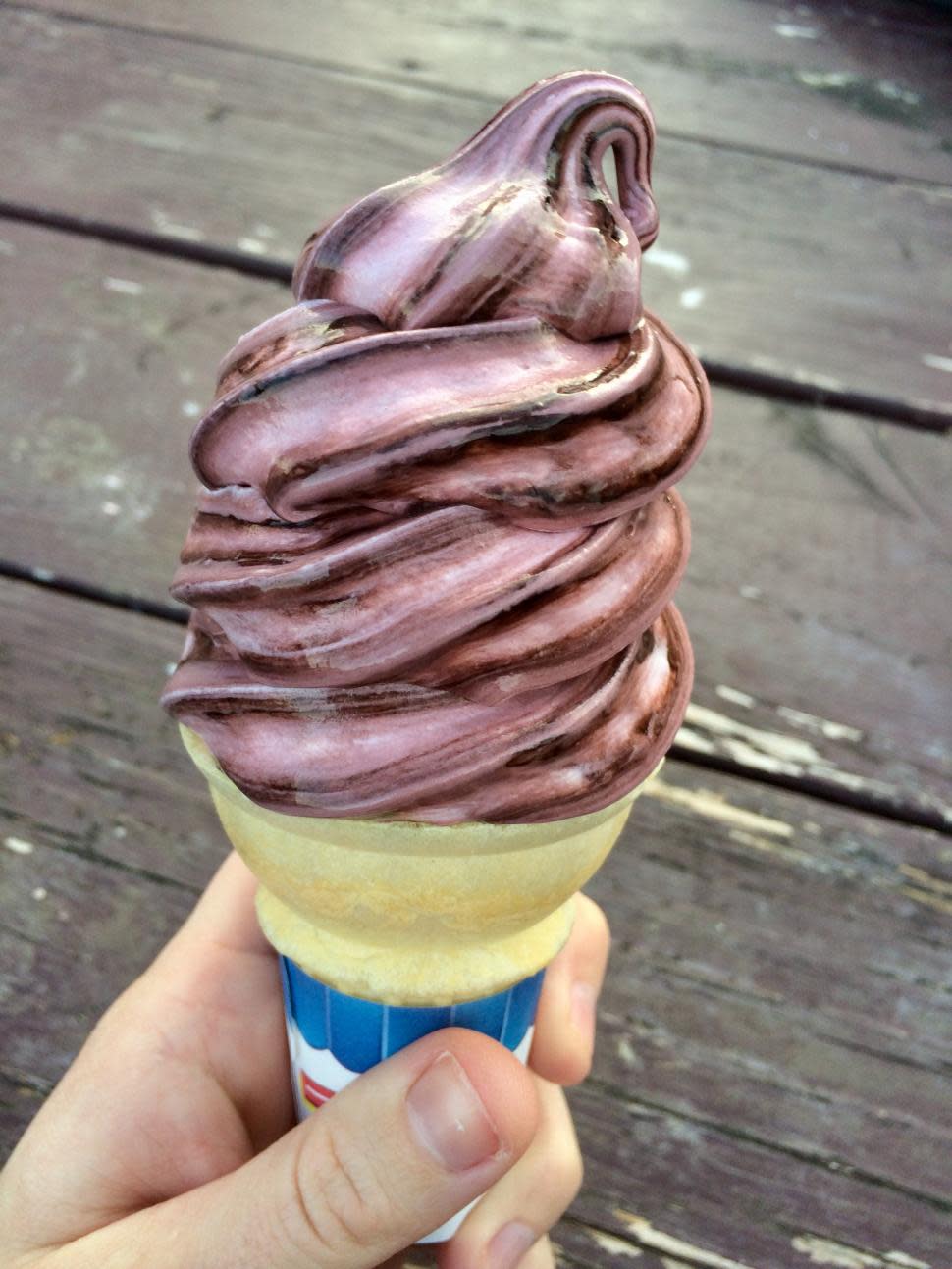 Toppings include classics like sprinkles and chocolate dip tops, as well as adventurous toppings like candy eyes and cake batter dip top! Other favorites include the hot fudge brownie sundae and the Chocolate Mountain parfay. (Find the Loveland Dairy Whip at 611 West Loveland Avenue, Loveland, OH 45140)
Norwood Delite Creamy Whip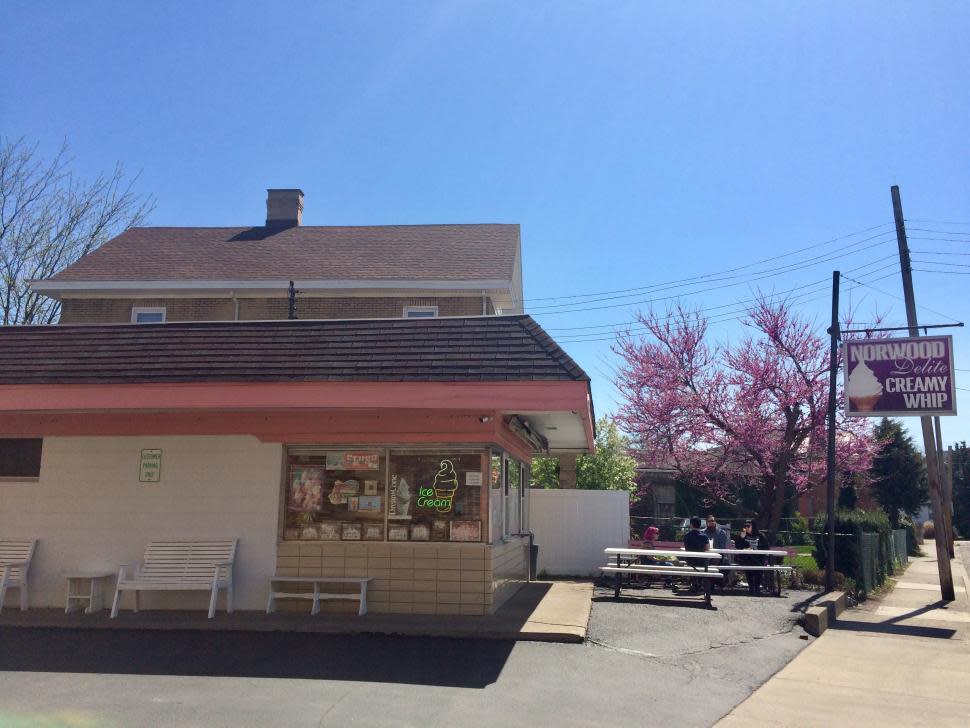 Found off the beaten path in the Cincinnati neighborhood of Norwood is the Norwood Delite Creamy Whip. This small shop is an ice cream dreamland with a huge variety of treats from which to choose! Try a vanilla cone swirled with a flavor burst or get your ice cream in a cookie cone.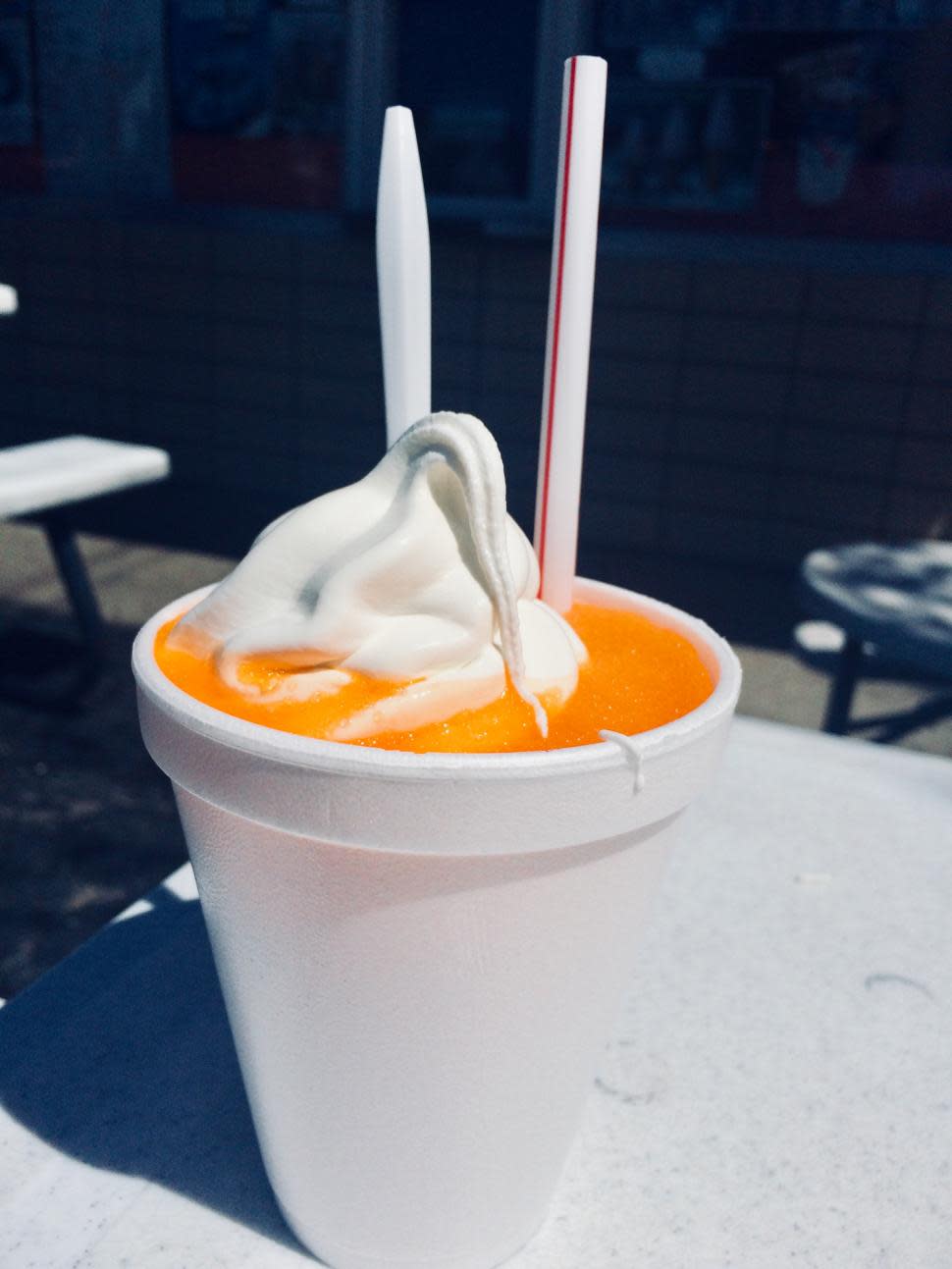 The crowd favorite at this creamy whip are the glaciers. It's a slushy and vanilla soft serve all in the same cup! (Norwood Delite Creamy Whip is located at 4490 Forest Avenue, Cincinnati, OH 45212) 
Putz's C
reamy Whip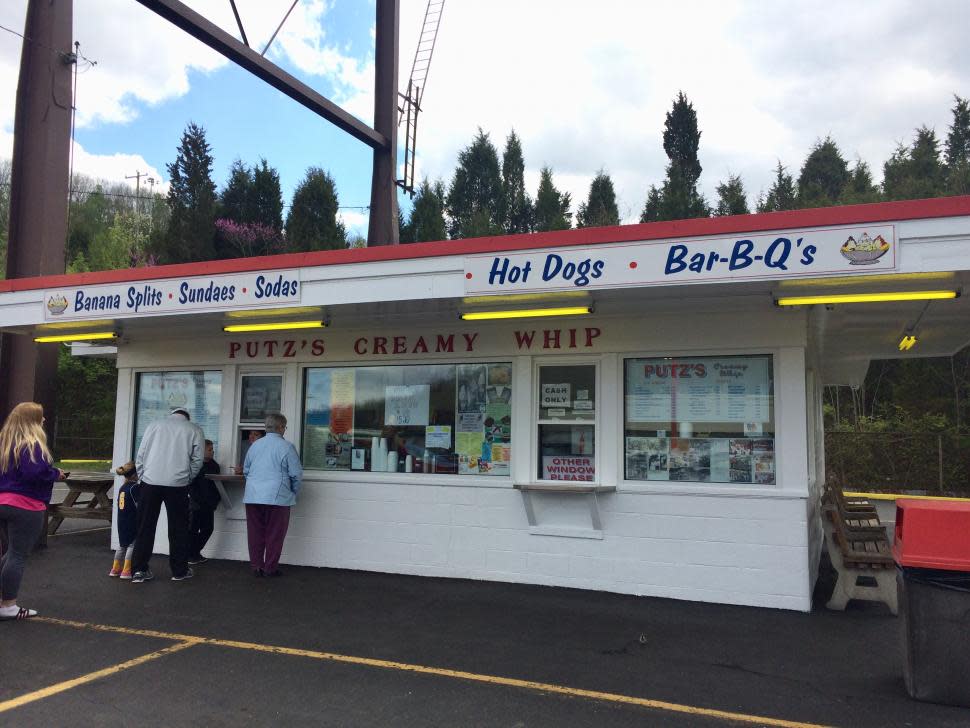 A west side staple since 1938, Putz's Creamy Whip delights ice cream lovers of all ages. Traditional cones are crowd pleasers, as well as shakes, malts, sodas, floats, slushies, and snow cones. Favorite sundaes include hot fudge brownie and strawberry shortcake. Putz's also sells burgers, hot dogs, and Cincinnati-style cheese coneys! (Putz's is located at 2673 Putz Place, Cincinnati, OH 45211)
But wait, there's more!
As if those aren't enough, check out these other local creamy whips in the Cincinnati region: