Who doesn't love an ice cream cone? Whether you prefer a swirl with sprinkles or a cyclone with all the stir-ins, these classic ice cream shops are sure to satisfy your sweet tooth and cool you off on hot summer nights in Cincinnati.
9 best ice cream shops in Cincinnati
The Cone
Located north of Cincinnati in West Chester lies The Cone. If the giant swirl cone doesn't give it away, the two-lane drive-thru will! Locals flock to this spot for classic ice cream cones, sundaes, floats, shave ice, smoothies, shakes, and more.  
Favorites include its famous orange sherbet and the buckeye parfait. The Cone also serves up hot dogs and has a game room with kiddie rides.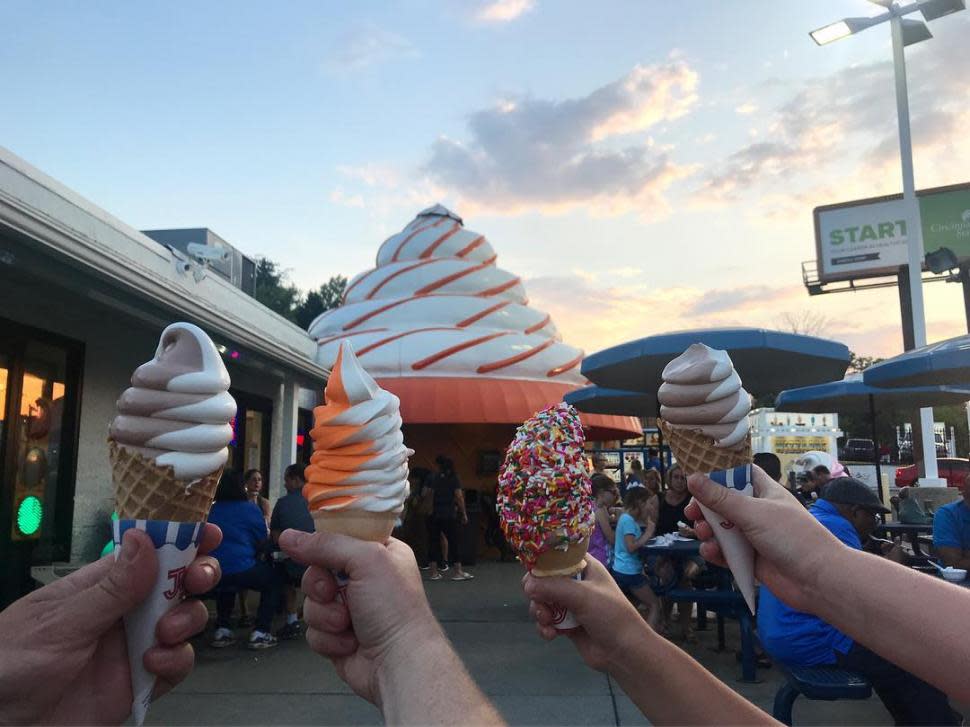 The Cone (photo: @mrsbfastwnick)
Loveland Dairy Whip
Located northeast of Cincinnati, not too far from the Loveland Bike Trail,  is the Loveland Dairy Whip. Dubbed the "Whippy Dip" by locals, this creamy whip has been serving treats since 1955! Along with traditional chocolate, vanilla, and twist soft serve, the Loveland Dairy Whip also offers unique flavors like blue moon, dreamsicle, and cake batter. Toppings include sprinkles, candy googly eyes, and dips. Chocolate lovers should try the Chocolate Mountain parfait.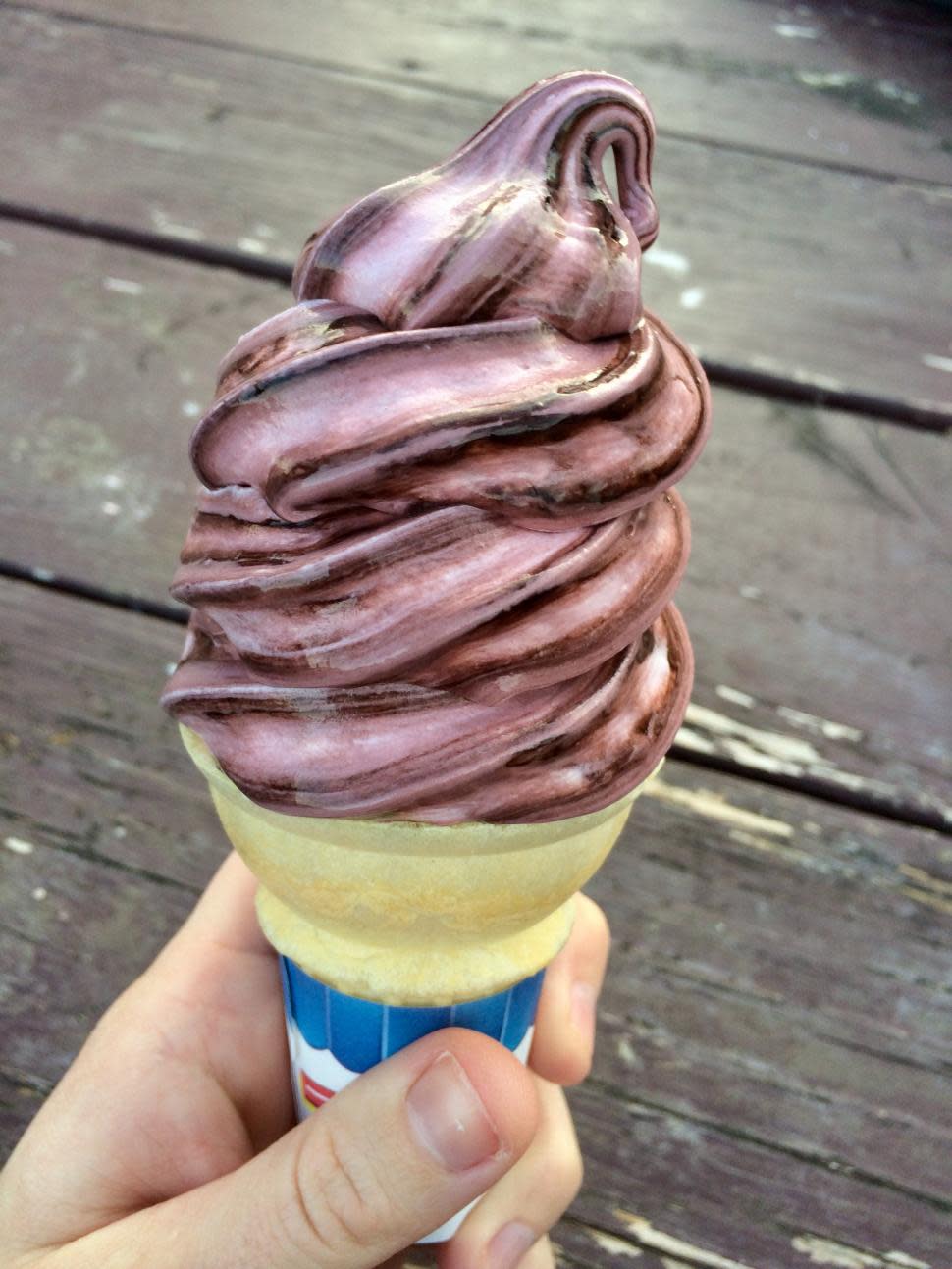 Blueberry cone at Loveland Dairy Whip (photo: Emily Lloyd)
Don's Creamy Whip
From floats to shakes to sundaes to ice cream whips, Don's Creamy Whip has it all! They even have gluten-free cones and dipped cake batter bananas. Come hungry and grab a brat, burger, or coney while you're there.  
Norwood Delite Creamy Whip 
Found off the beaten path in the Cincinnati neighborhood of Norwood is the Norwood Delite Creamy Whip. This small shop is an ice cream dreamland with a huge variety of treats from which to choose! Try a vanilla cone swirled with a flavor burst or get your ice cream in a cookie cone.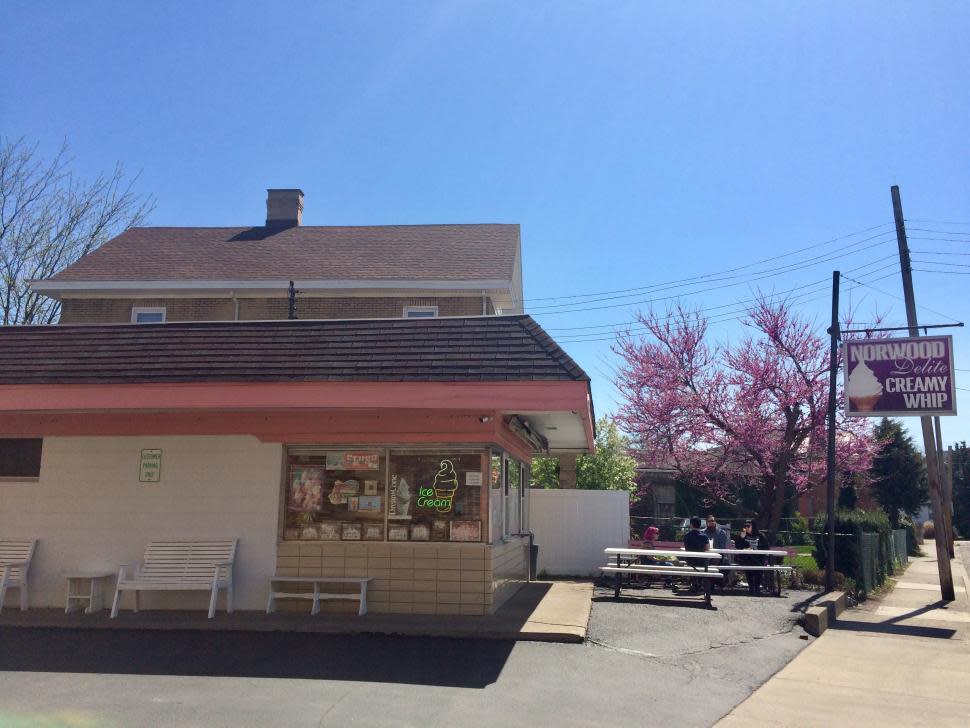 Norwood Delite Creamy Whip (photo: Emily Lloyd)
Putz's Creamy Whip
A West Side staple since 1938, Putz's Creamy Whip delights ice cream lovers of all ages. Pro tip: They're still cash only. Traditional cones are crowd pleasers, as well as shakes, malts, sodas, floats, slushies, and snow cones. Favorite sundaes include hot fudge brownies and strawberry shortcakes. Putz's also slings burgers, hot dogs, and Cincinnati-style cheese coneys!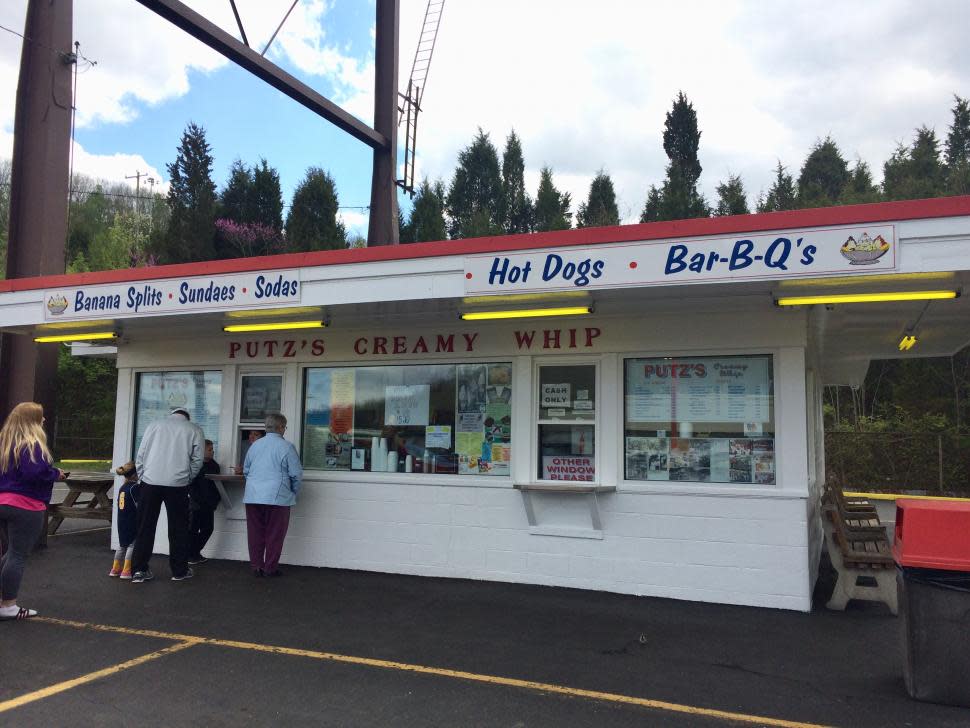 Putz's Creamy Whip (photo: Emily Lloyd)
The Goody Shop
Stop in for their famous soft-serve ice cream, made the way you like! Try the Goody Shop's homemade chili or pulled pork BBQ for a quick snack!
Whipty-Do 
Whipity-Do has been swirling up delicious cones, shakes, and whipity whirls for over 10 years. Don't miss their homemade waffle cones (plain and chocolate dipped) and the most epic whipity-whirls on their not-so-secret, secret menu. If you love Kings Island's famous Blue Ice Cream, try Bella's Blue Birthday Cake whipity whirl with blueberry soft serve, cake batter, and rainbow sprinkles whipped into a frozen frenzy. 
Mt. Washington Creamy Whip & Bakery
Smoothies, Dole whips, dip cones, and more, Mt. Washington Creamy Whip and Bakery is another classic ice cream shop in Cincinnati. They're swirling up all the favorites and even have creamy whips for pups–dogsters!
Zip Dip
Open since 1950, Zip Dip is the real thing when it comes to Cincy swirls and they still have their original neon sign lighting up the summer sky. Walk up to the window and order all of your ice cream parlor favorites like ice cream flurries packed with fruit or candy, shakes, cones, and sundaes.
Top ice cream shops in Northern Kentucky
Dari-Crest
NKY's Dari-Crest dishes out classic ice cream cones as well as shakes, floats, sodas, freezes, malts, Cyclones, Hawaiian ice, slushies, and sundaes. Little ones love quirky dirt sundaes and banana boats. Dari-Crest is open year-round and serves coffee, pastries, and other goodies.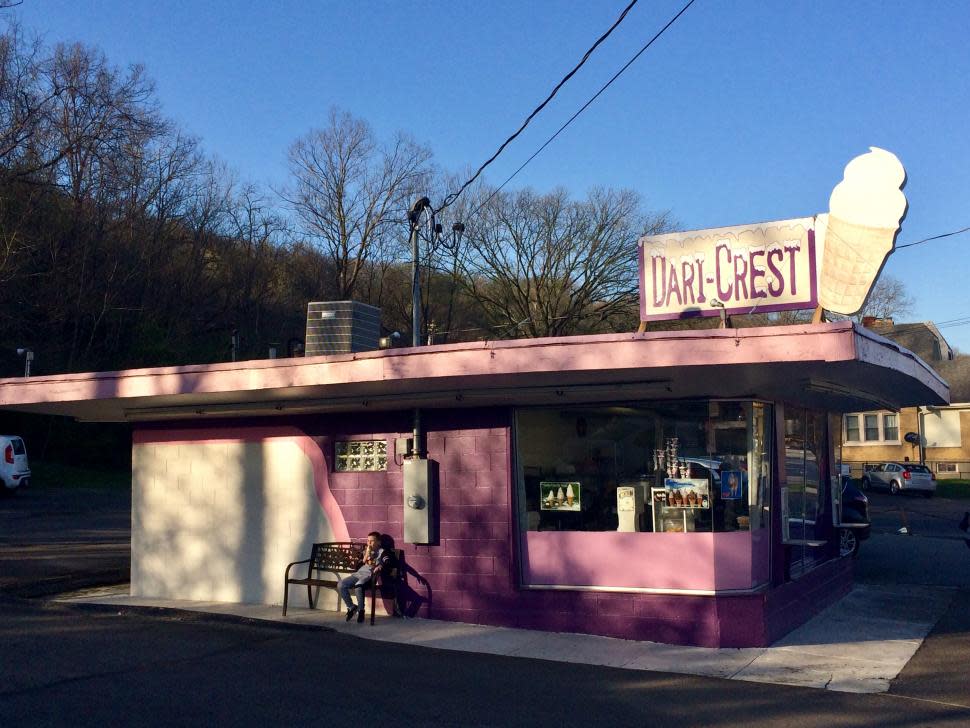 Dari-Crest (photo: Emily Lloyd)
Silver Grove Dari-Bar
This classic walk-up style dairy bar has been an NKY staple since the 1950s. Indulge in sweet treats like milkshakes and sprinkle cones with a side of burgers and fries. 
These cones make Cincy's summer even sweeter! Find even more ideas and inspiration for your summer adventures in Cincinnati.